I ask Ed to give me two words to describe his day yesterday, he actually gives me three words: energizing, exciting and satisfied.
It makes me very happy to hear that. He is really enjoying his work in Liberia. He is helping people. And they really appreciate it and it makes us so happy.
We have a big breakfast, our main meal for the day. Today we are served a breakfast for champions!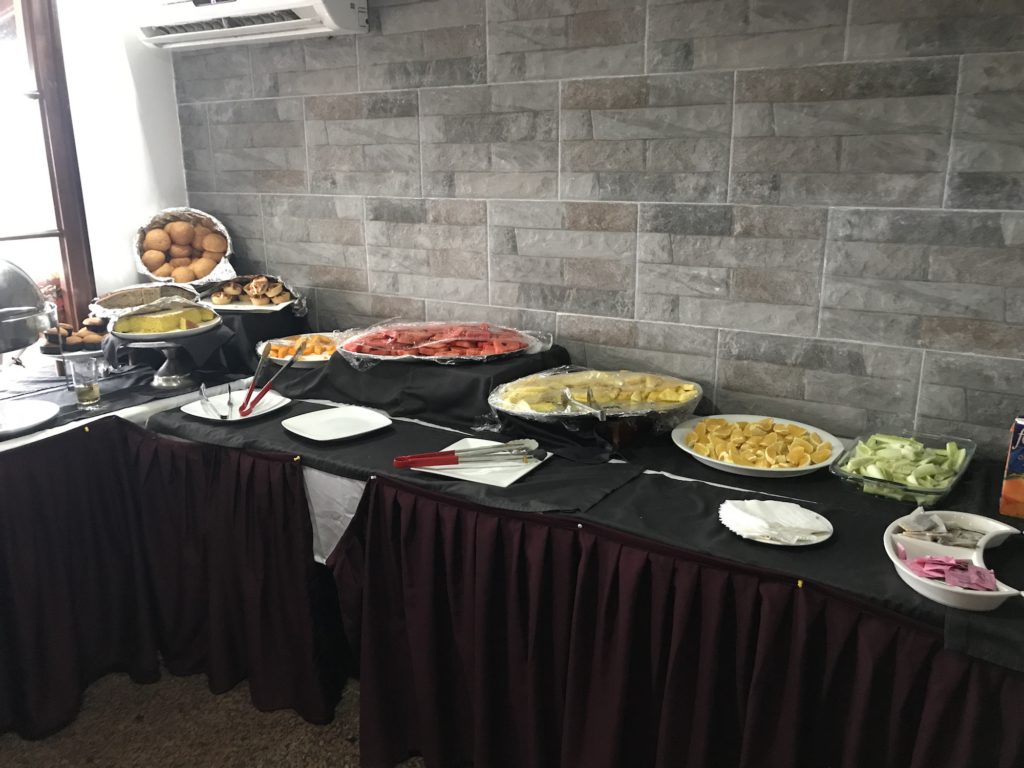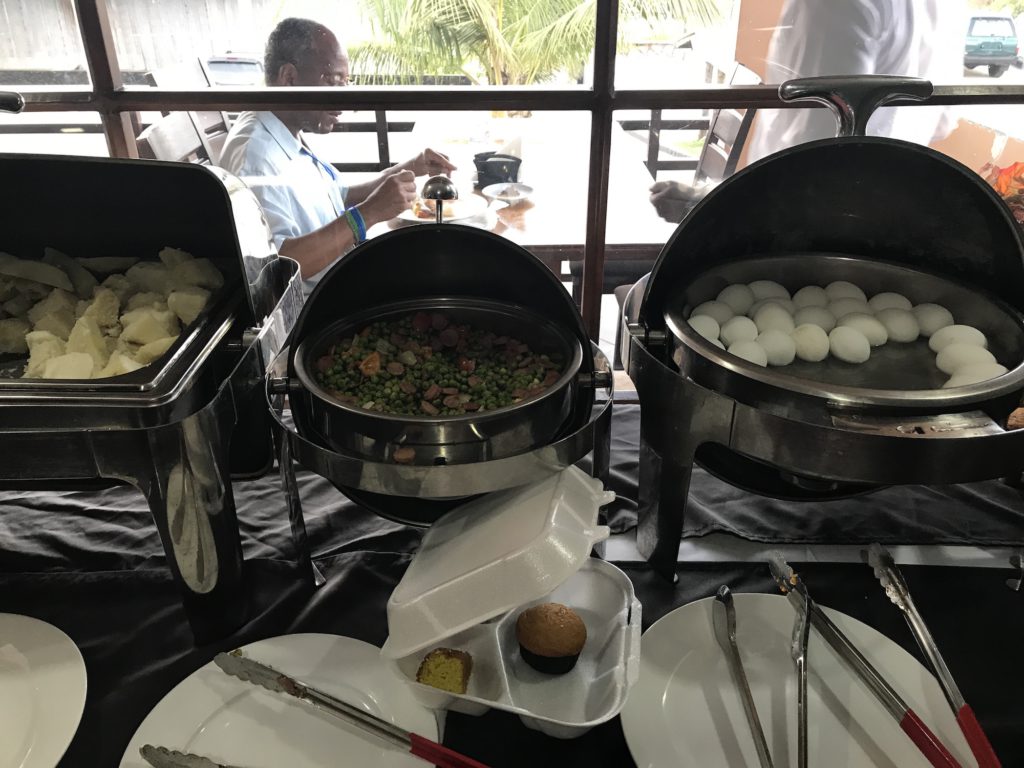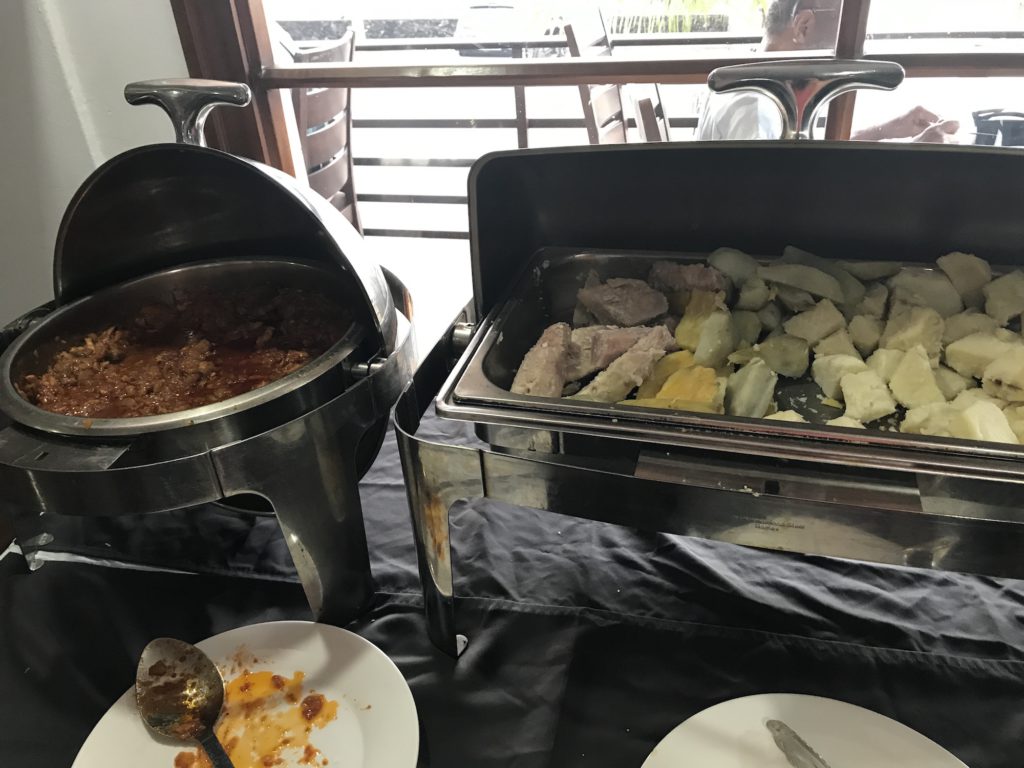 Working again while eating breakfast. Never a minute of rest!
Our engineer is going over the plan to fix the broken equipment at the hospital with Dr. Kondrot.
It is going to be a long day today. We will start with the four years old boy with a prolapsed iris first and then we will move on from there but it should be a very productive day.
But first,  let's pray we make it to Redemption Hospital in one piece in the morning traffic!
Give us your email address below and we will keep you updated on all new posts!