Finally, we get into the groove of things. It is rocking and rolling for the Kondrot Eye team today. There is not stopping the surgeon in charge. One cataract after another comes popping out and there's no stopping Dr. Kondrot now. He is full of energy and keeps at it like the Energizer bunny!
The day starts as usual with the wild ride to Redemption Hospital. Take a look at this high occupancy vehicle.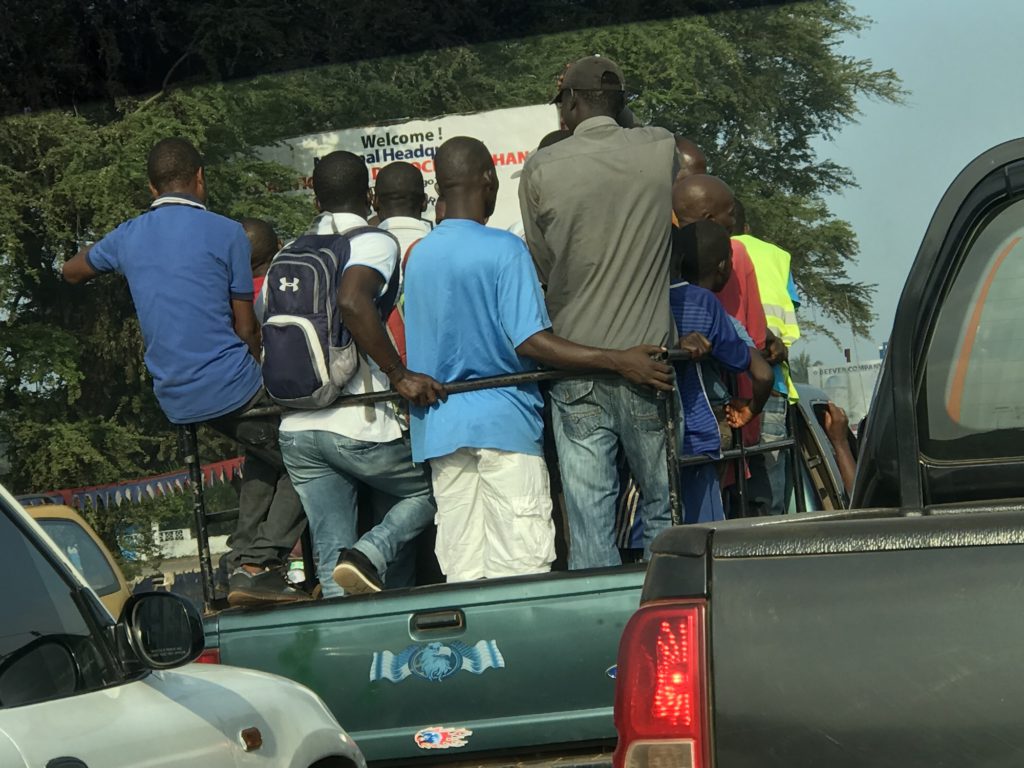 We arrive at the front door of the hospital and we are greeted by a group of school-aged children.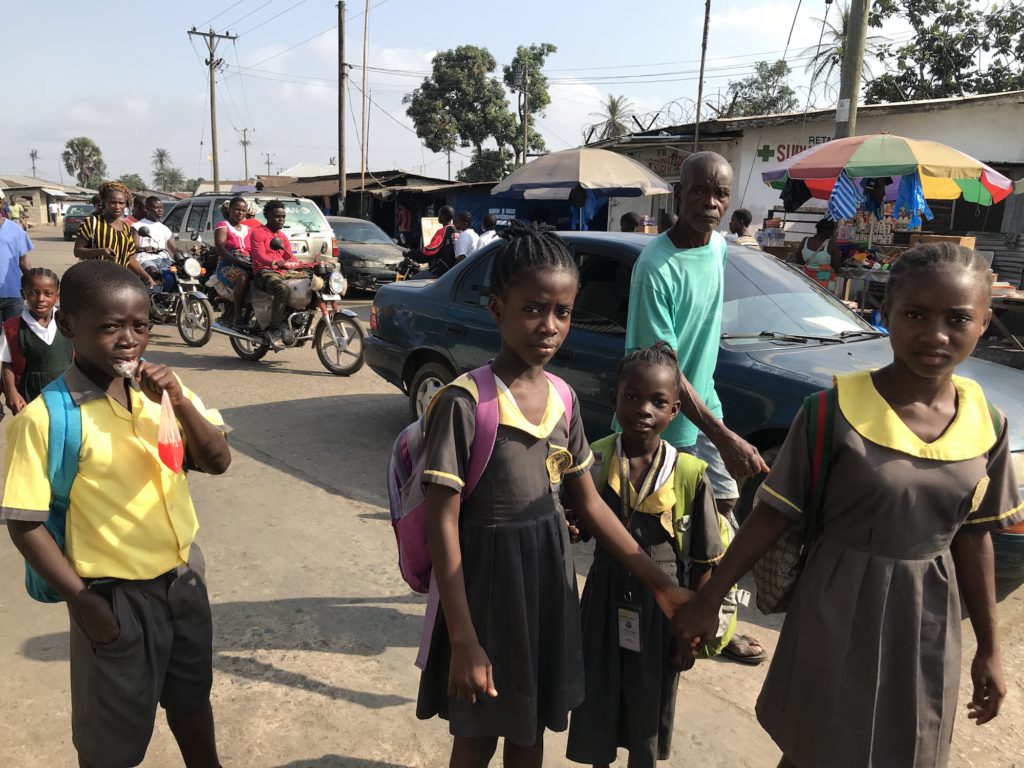 The waiting room scene is the same every day, full of patients. We immediately head to the pediatric ward to check on our little boy.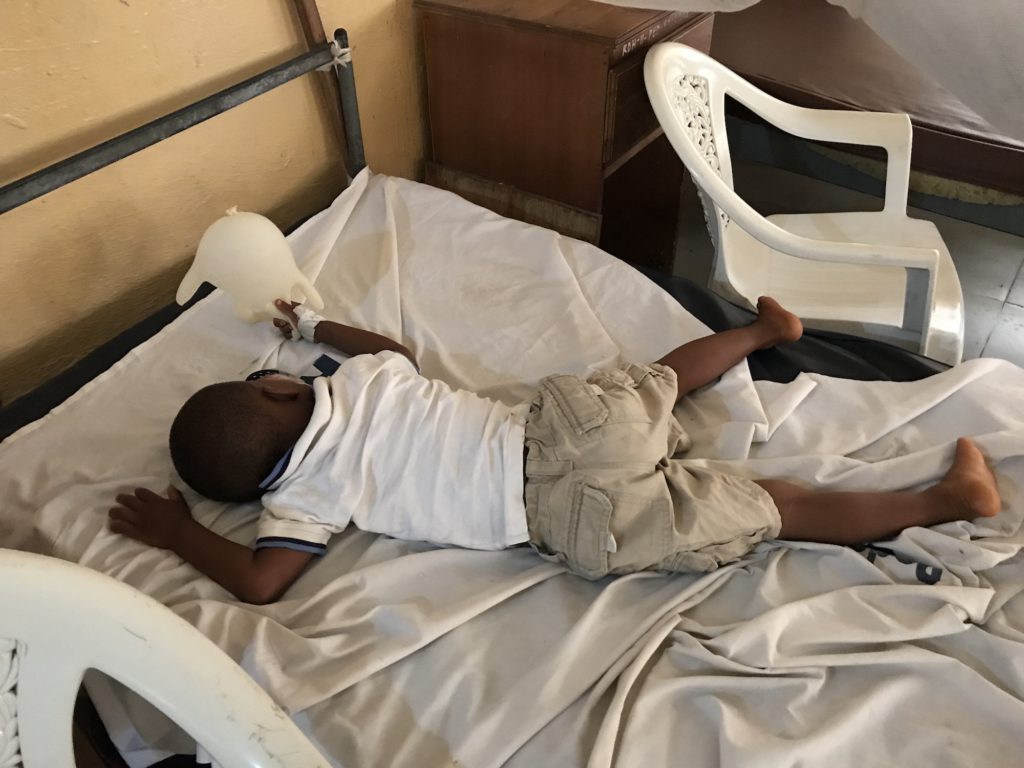 Here are the good doctor and his young and sleepy friend.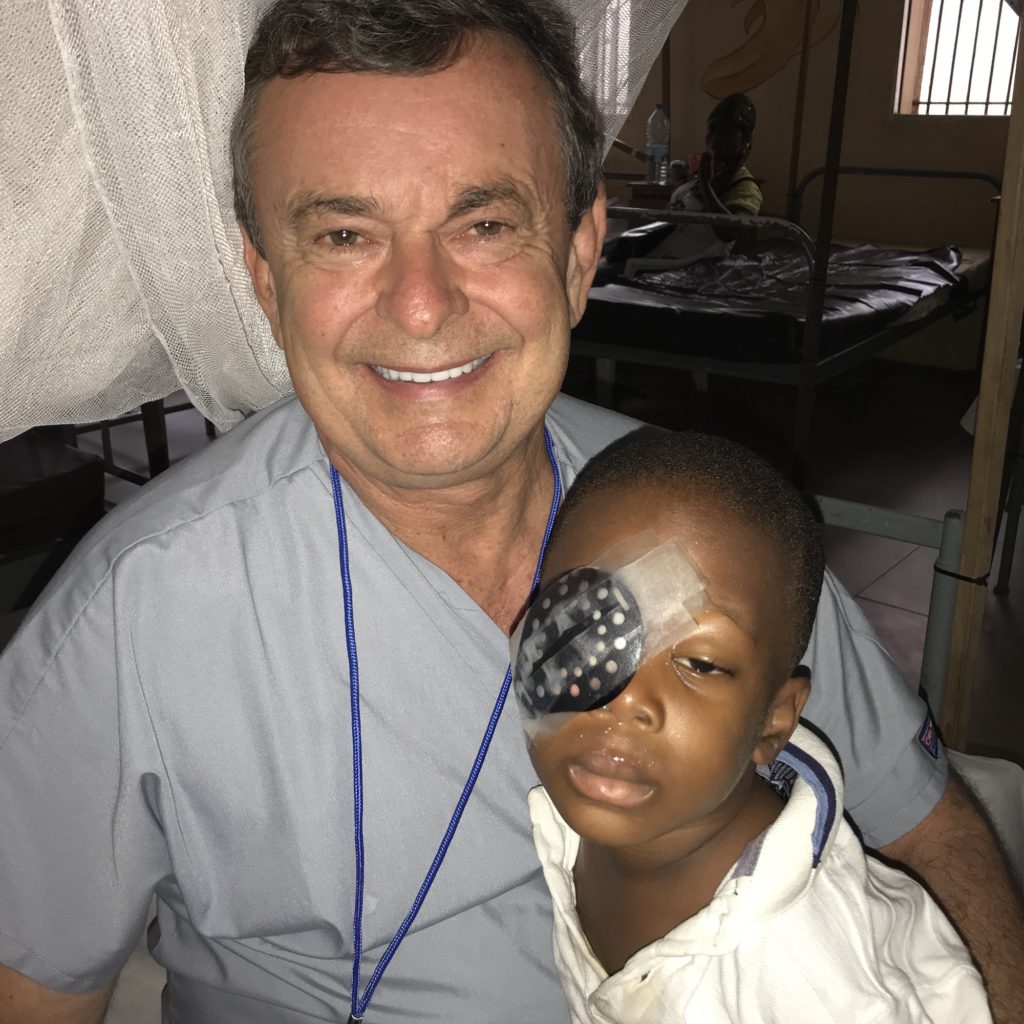 We have to wake the poor little fellow up so we can check his eye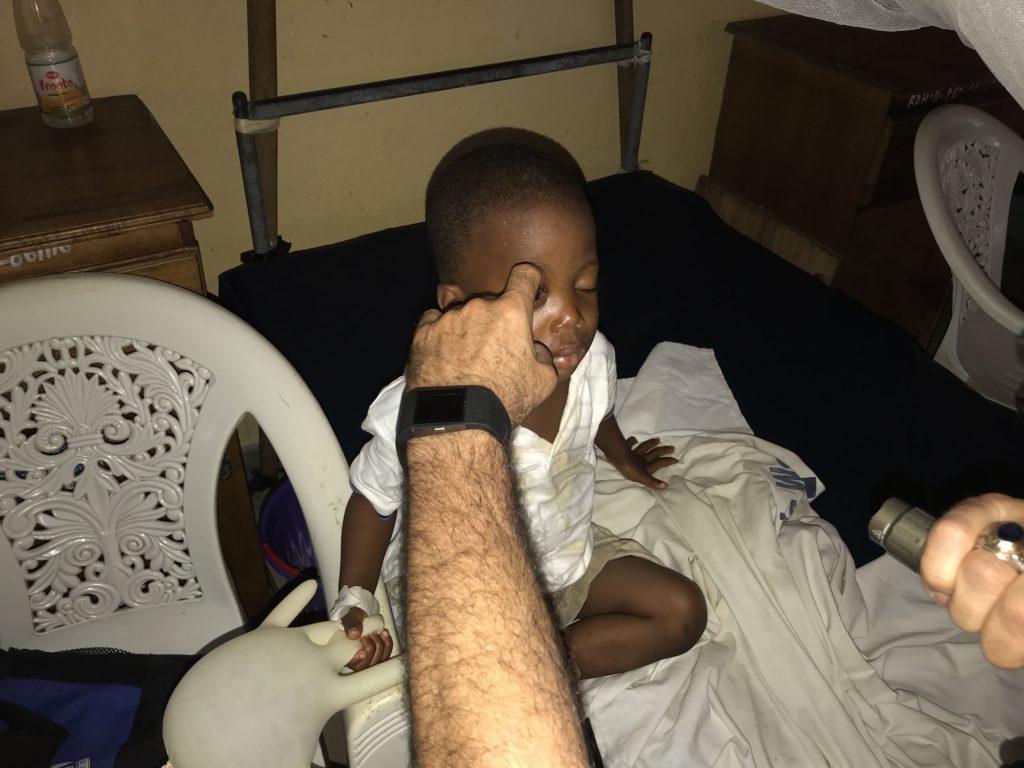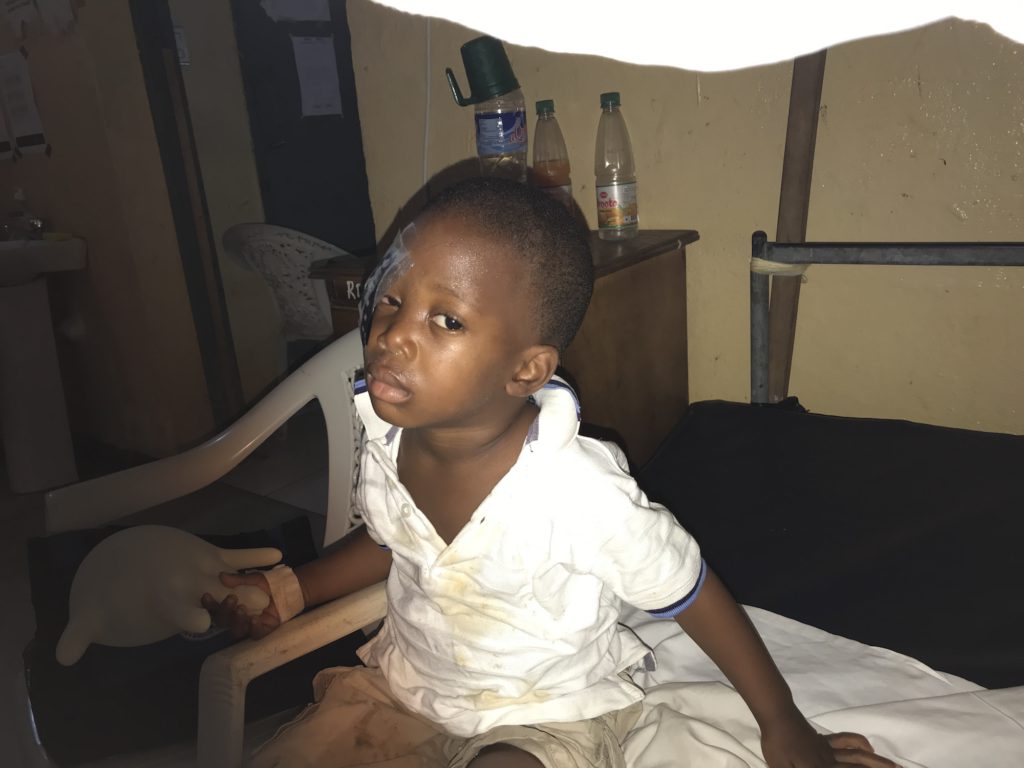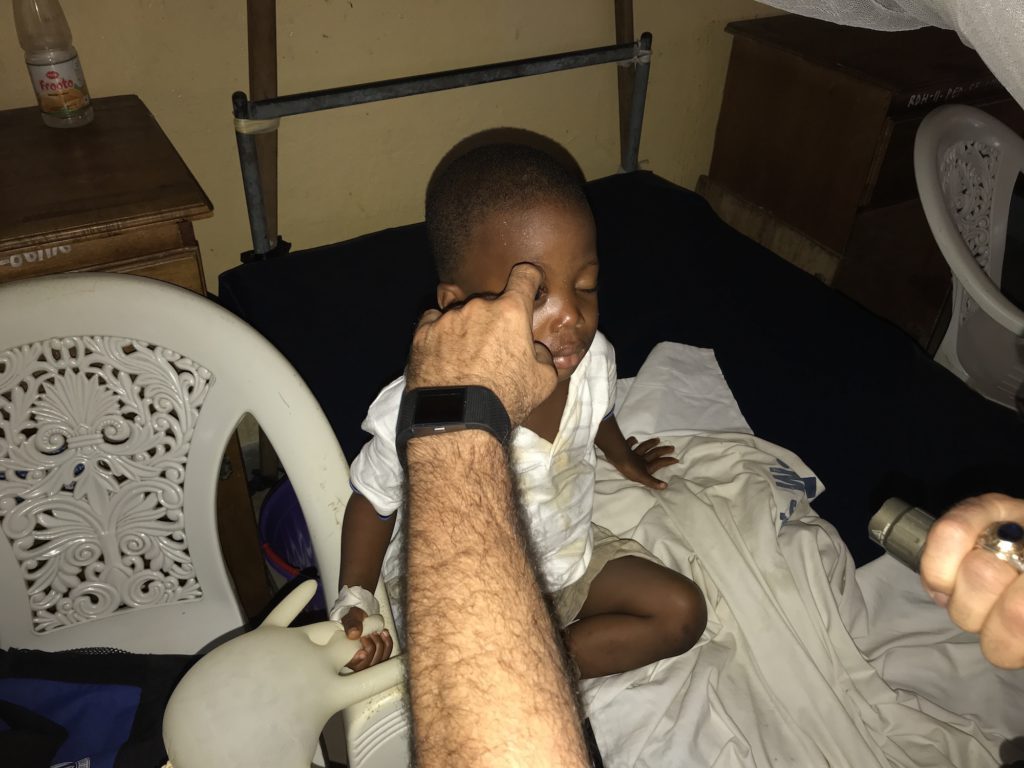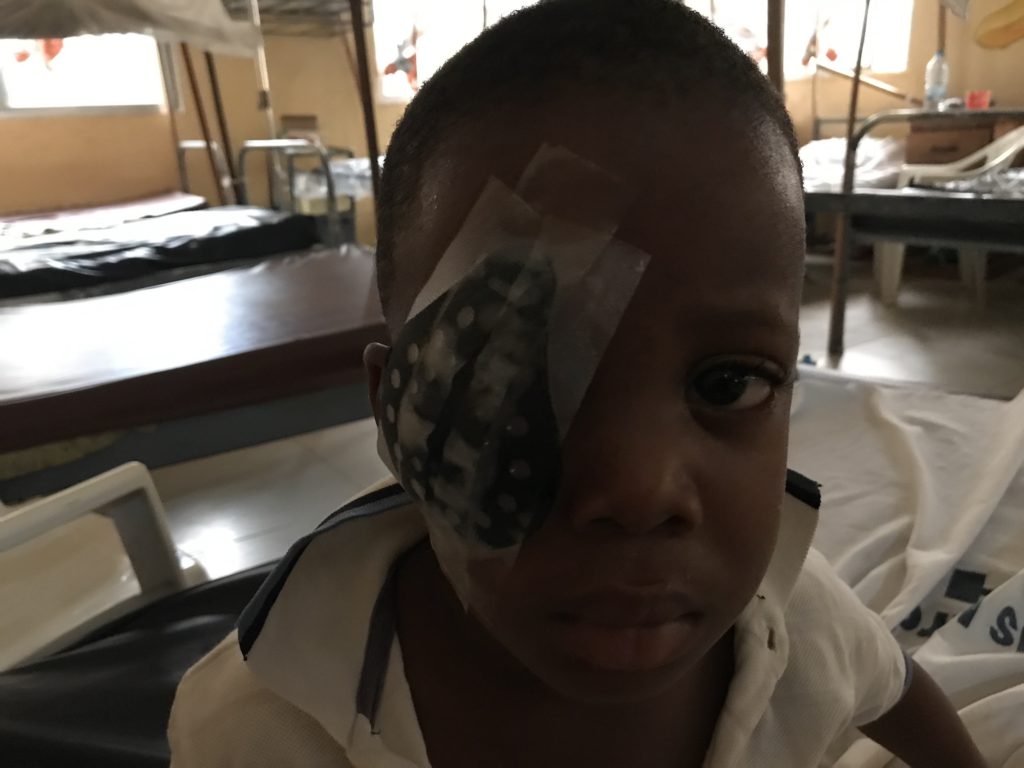 The good news is, it heals perfectly well. The surgeon is very happy with his work and the little boy is not complaining, just a bit sleepy and shy.
We leave the pediatric ward to go over to eye clinic to do post-op on the patients Ed operated on yesterday. We run into a blind patient being led to the eye clinic to be checked out.
A few of the post-op patients are here waiting to see their doctor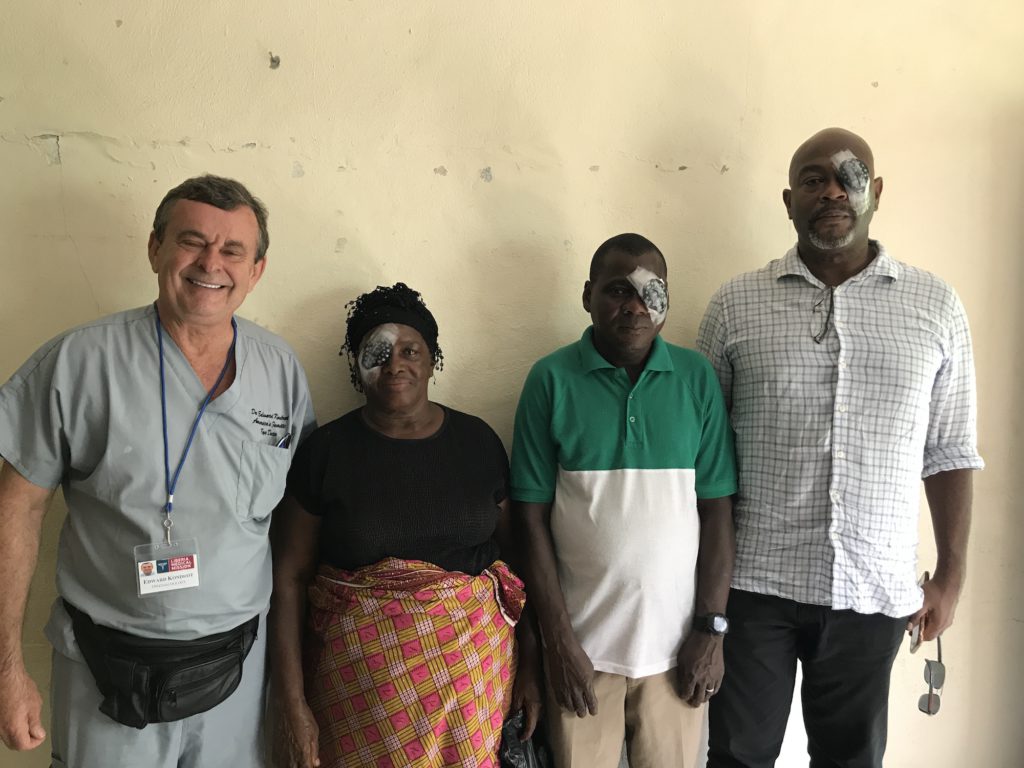 And more are coming later on in the day.
Post-op begins.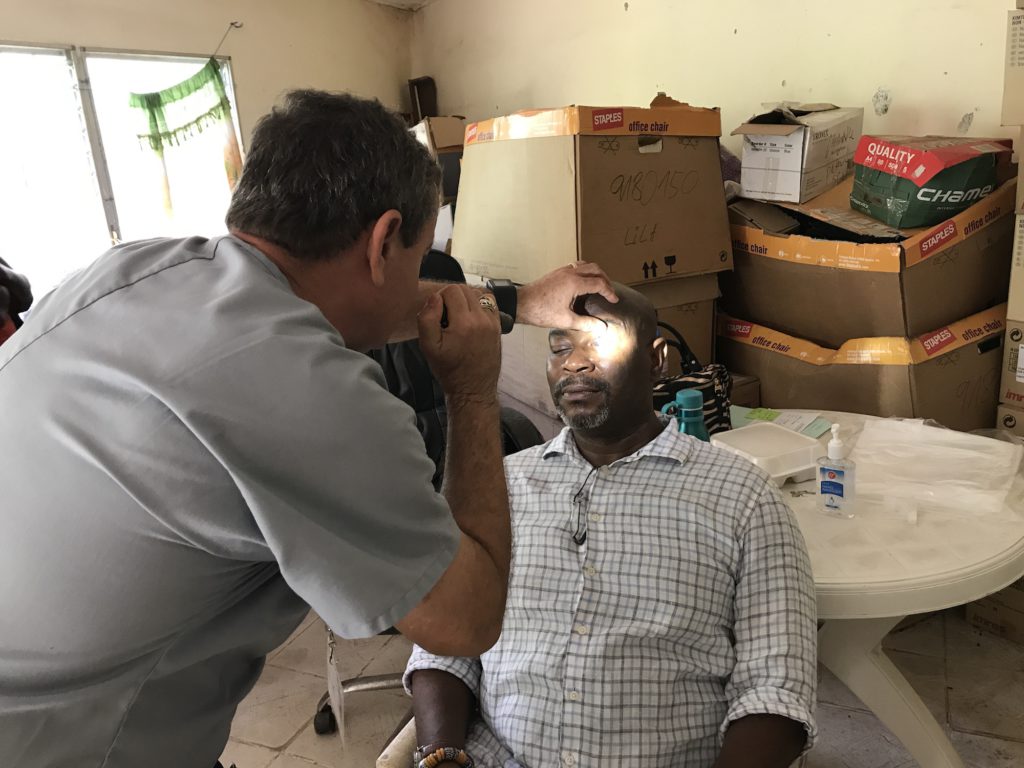 And the surgery day begins.
The cataract of the day: perfectly round, smooth edge, worthy a picture to go into my cataract collection. See how I describe the cataract? Just like other women describing their proud "anniversary" diamond collection: princess cut, round cut, clear, not dirty inside etc … I have my own collection to brag about. And here they are: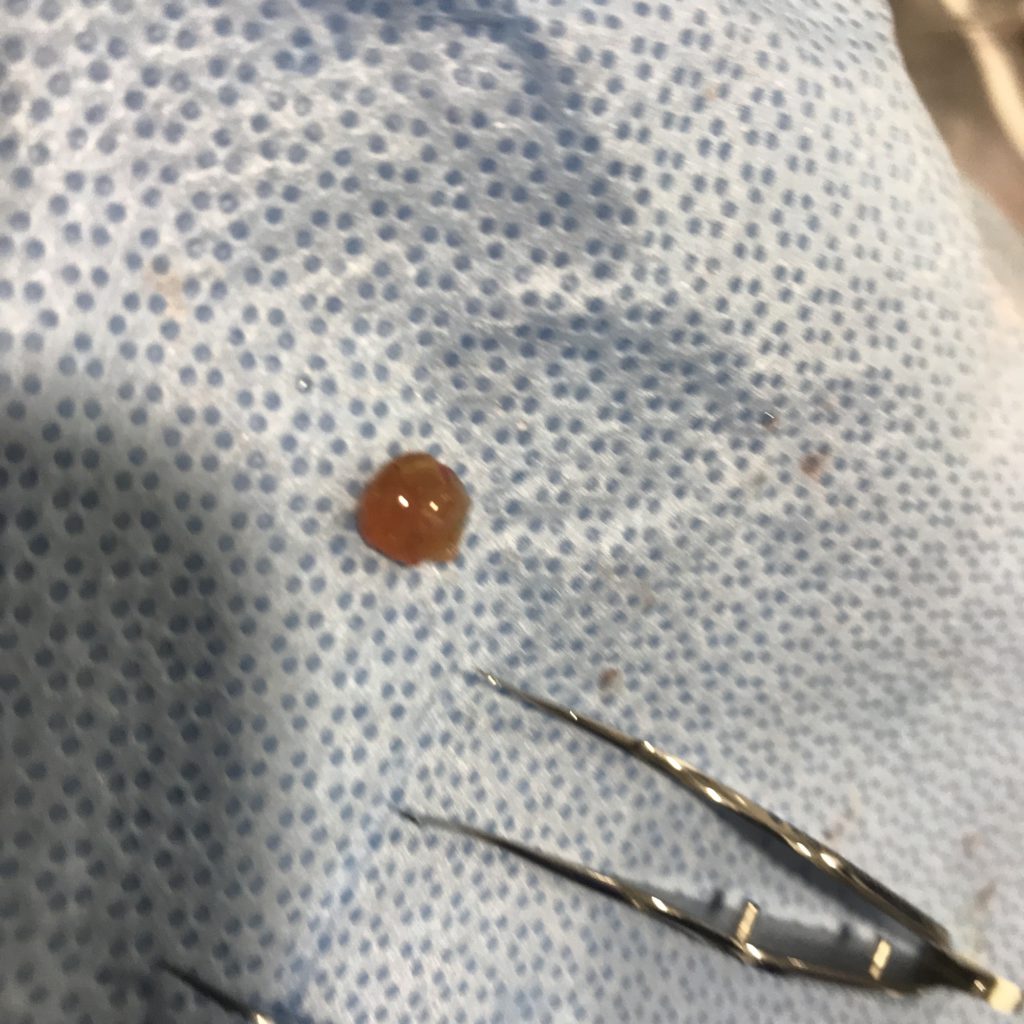 Ah, this one belongs the  "five year anniversary" cataract collection.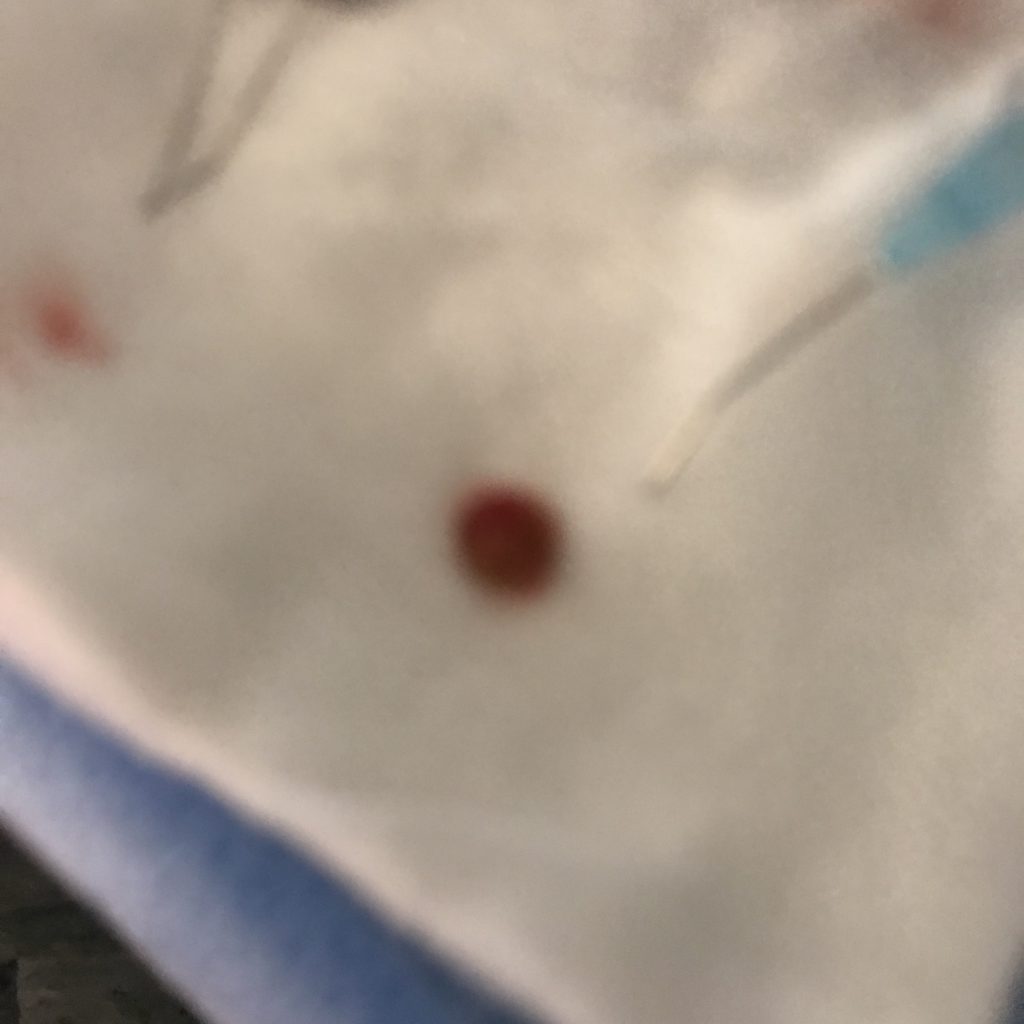 Ah, this one is a special one. Perfect cut. Perfect round. A big one. Huge. It easily belongs to the "twenty-five years anniversary" collection.Unfortunately, we were operating with the backup generator and it's so dark inside I can not take a good picture. So frustrating!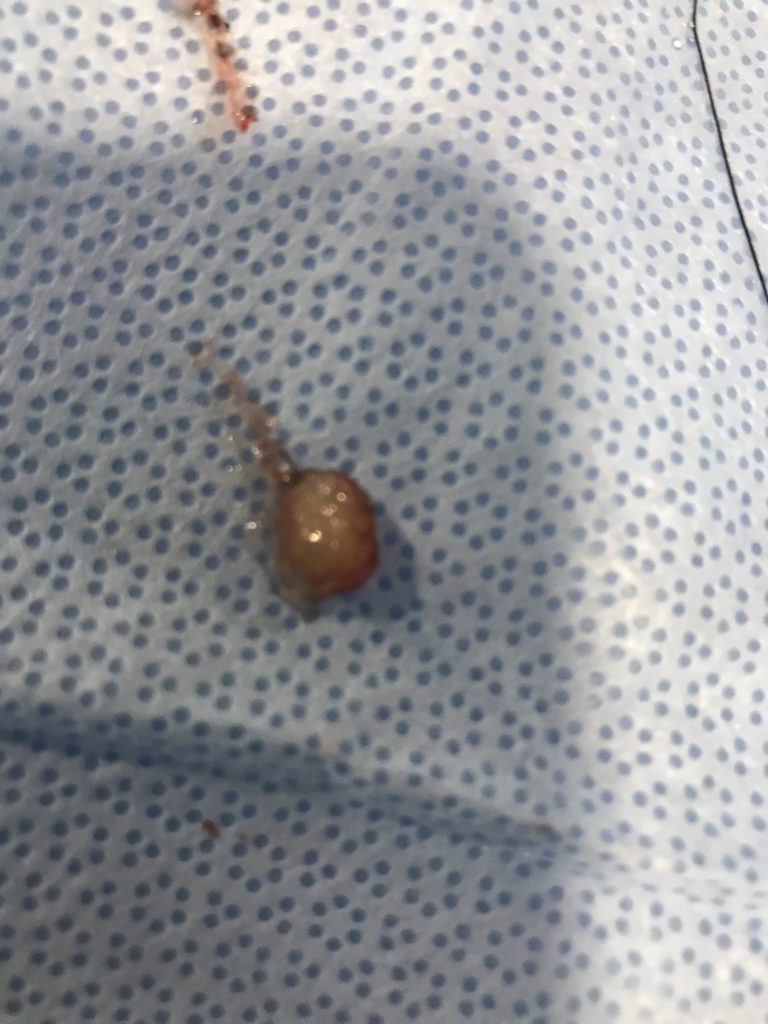 The "five-year anniversary" collection continues to grow at a fast pace.
And this one below belongs to the "one-year anniversary"!
And we are summoned for an opinion in the eye screening area.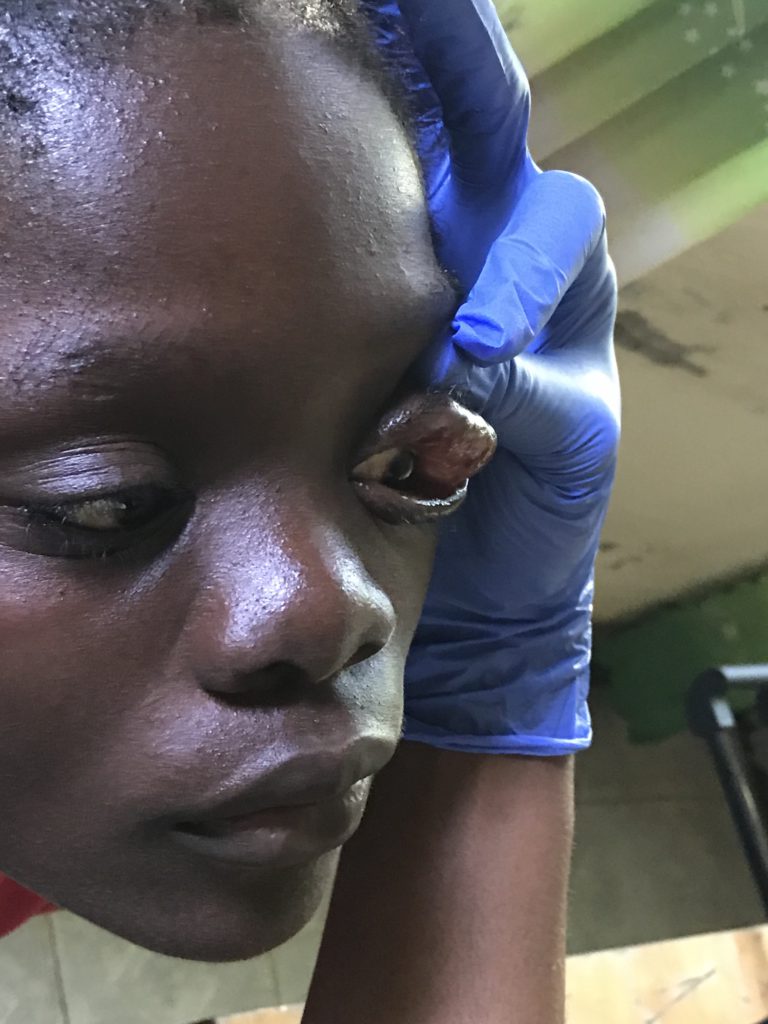 The day went on with more surgery and all went on smoothly. At a 1 PM between cases, we break for lunch.
At lunch, our nurse Neta told us a story about her going to the bathroom. It is best you hear the story first hand directly from her
Back at the eye clinic, look at this woman and her big smile, seeing again for the first time. Priceless! Words just can't describe this. You have to see this one. It really makes the work we do so worthwhile.
One thing I forgot to mention, we showed up to the Operating Room and a surprise awaits us. We lost the other eyepiece to the microscope! As you can see in the picture below.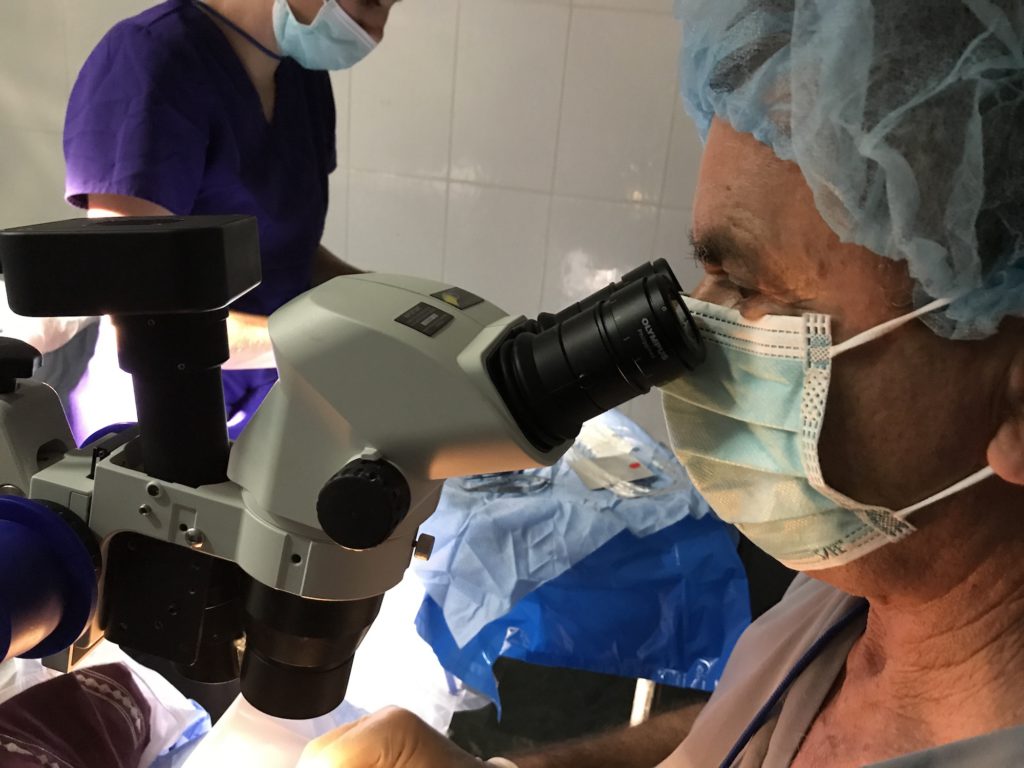 We have a special request for pterygium removal with the application of amniotic membrane and bandage contact lens. This is a severe growth covering the front of the eye that makes the person blind. It happens due to exposure to intense sunlight, dust, and pollution which is very common in Liberia.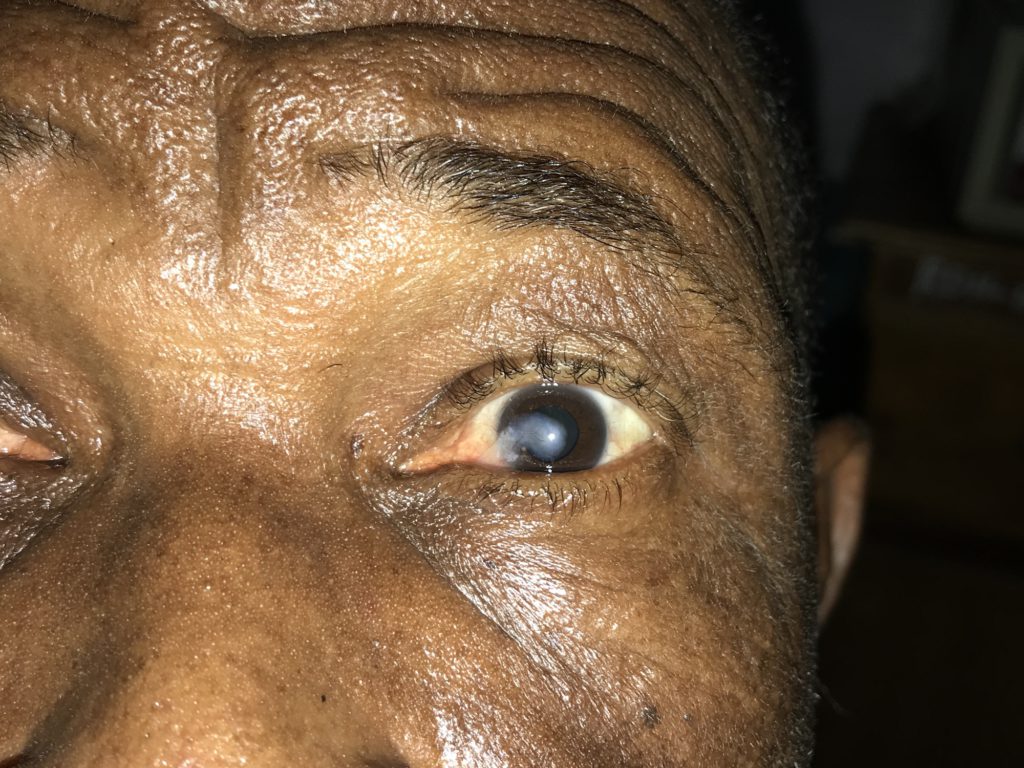 Surgery went super well. Happy patient afterward.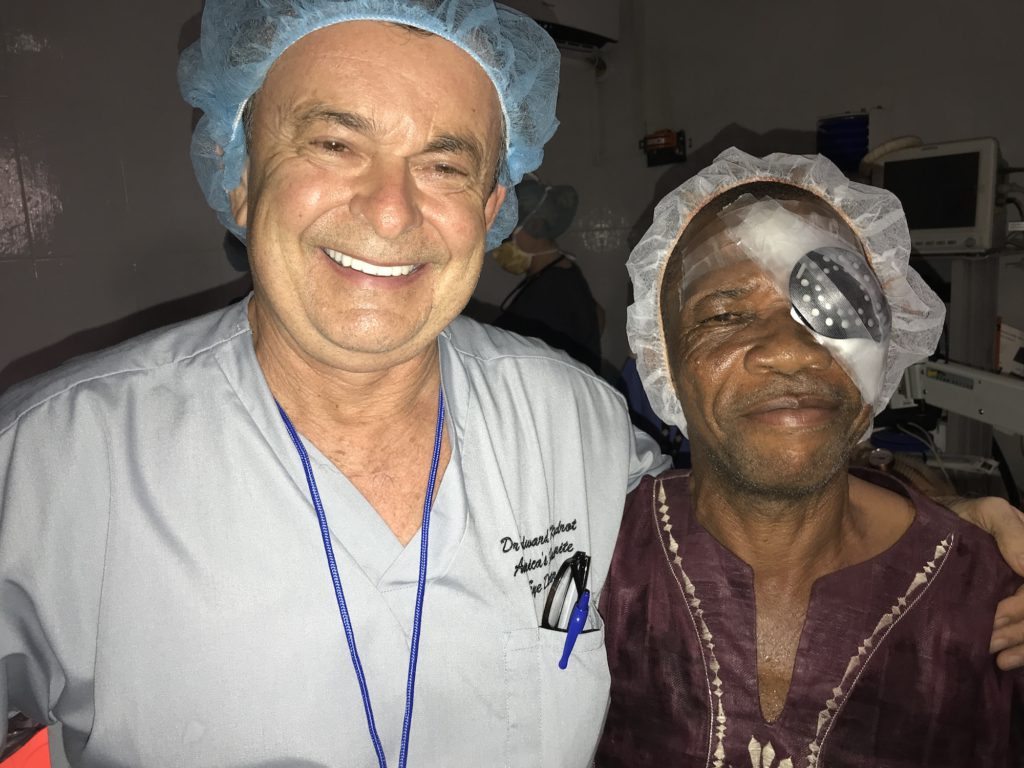 We take some time out consulting with the local ophthalmologist regarding a number of cases to see if Ed can come back and work on in a couple of months.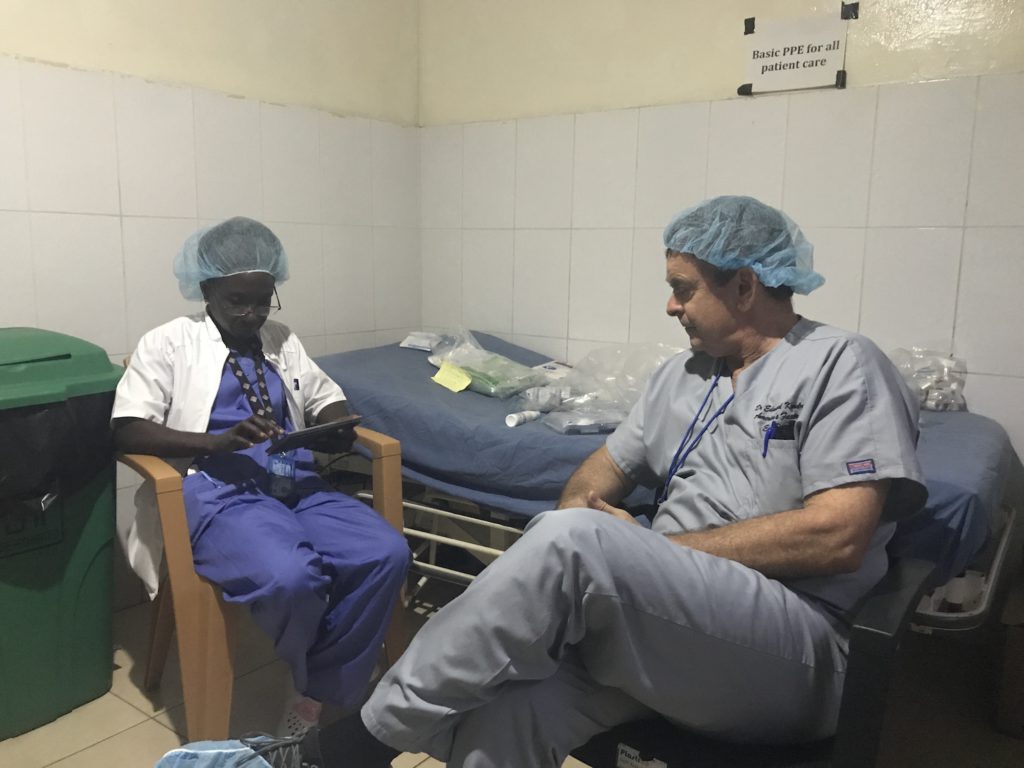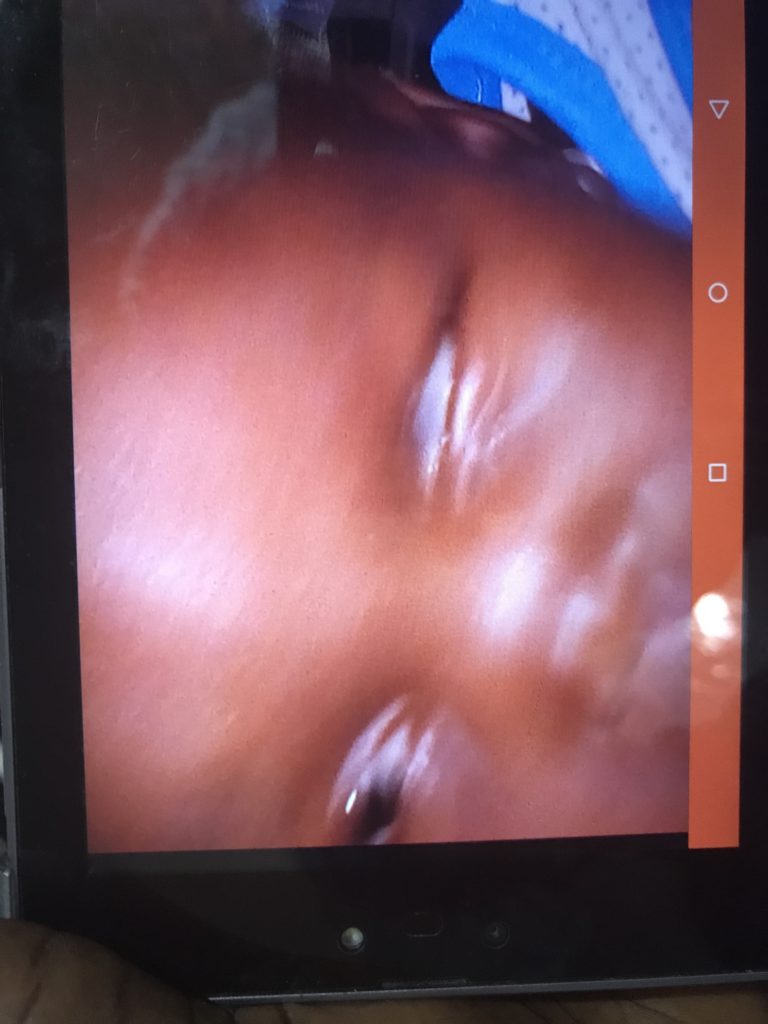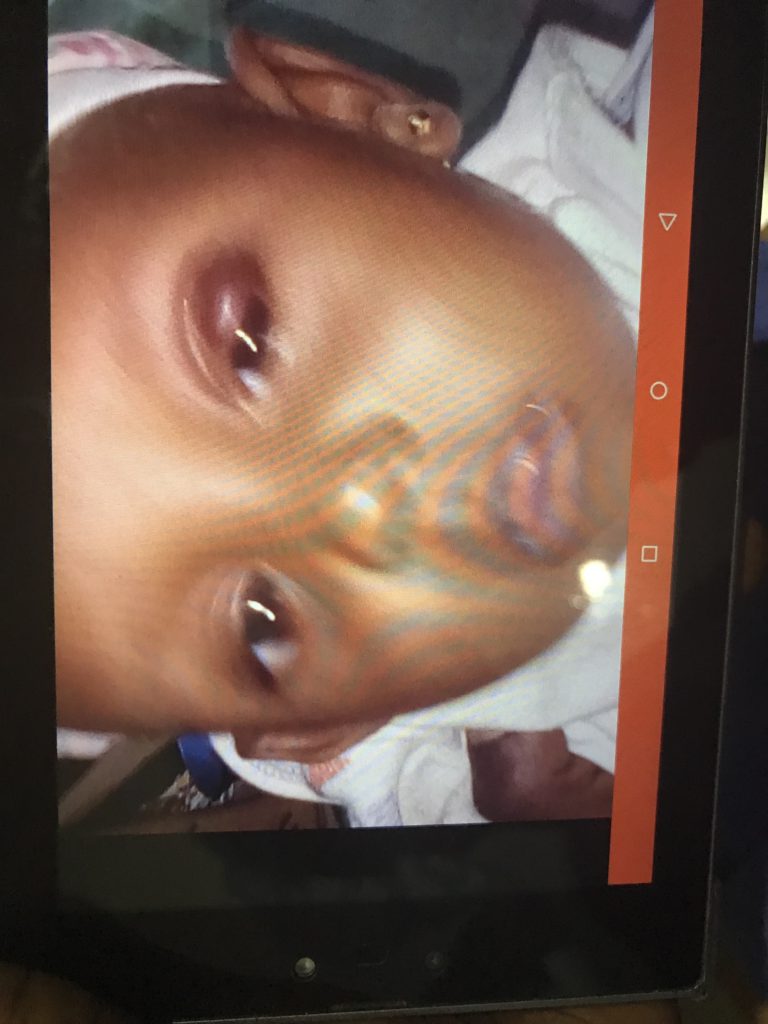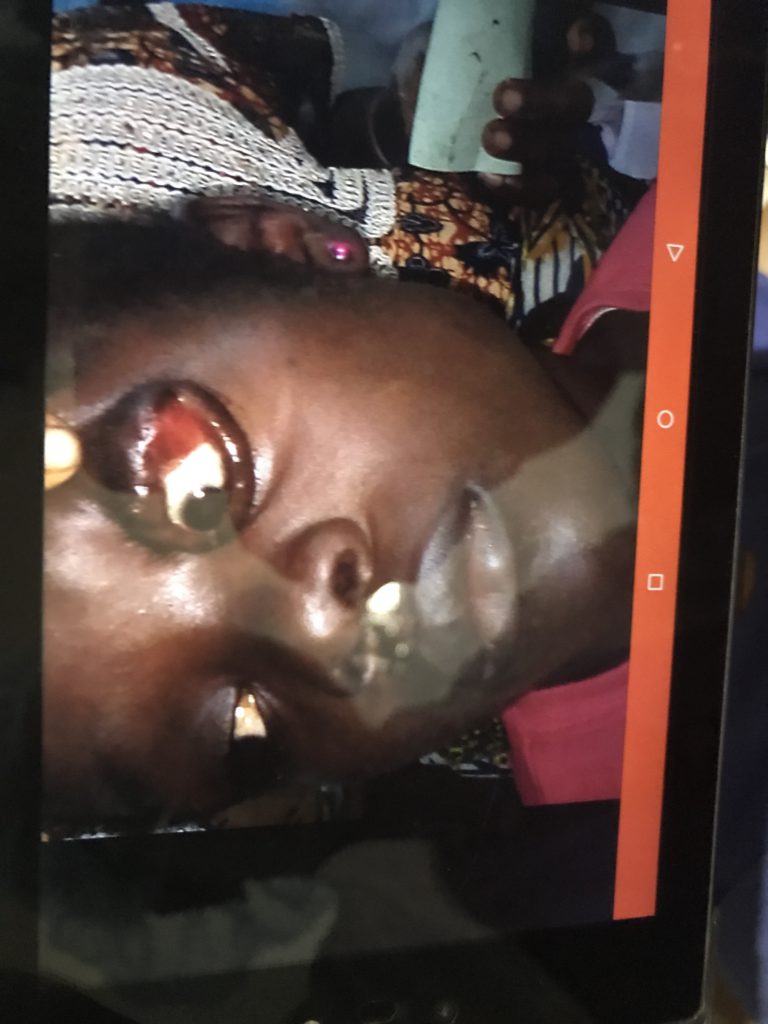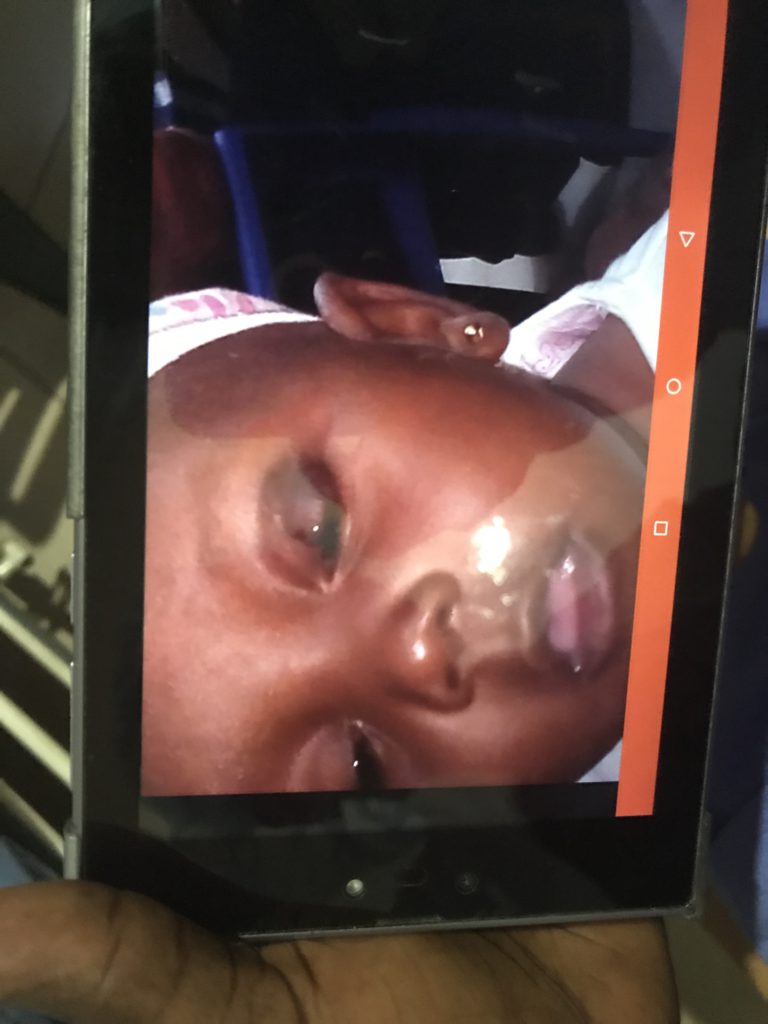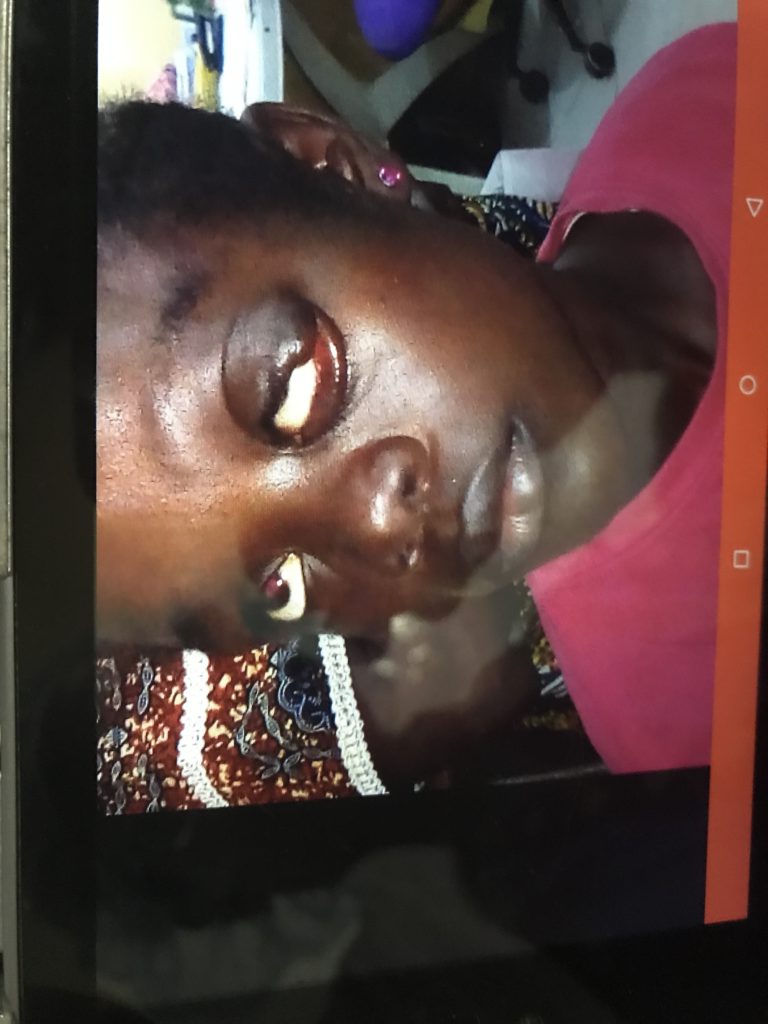 There is a lot of needs for eye surgery!
We have a large number of white cataracts in the afternoon. I don't have time now to talk about the white cataract and the Argentinian flag today as I am exhausted but it is worth a whole blog by itself one day when I have collected enough Edward Kondrot's "white cataract" stories! But be patient, I am collecting them. So far no issues today. Everything went perfectly.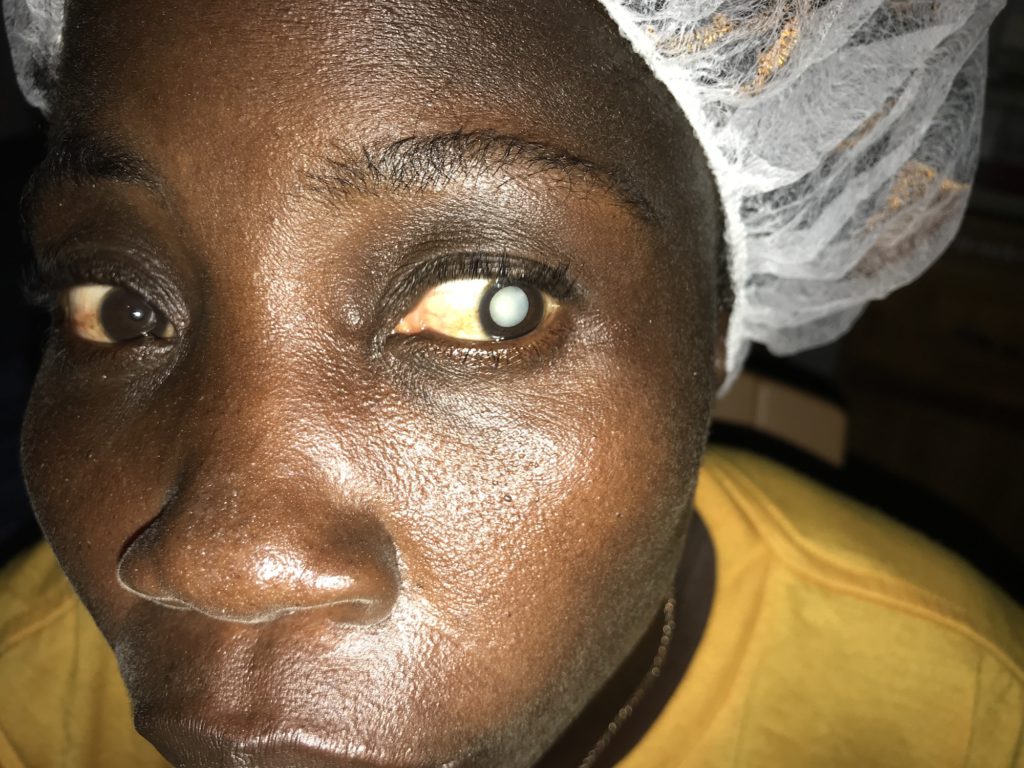 And in fact, we ended the day with two young men, one eighteen years old and a nineteen years old, both with white cataracts!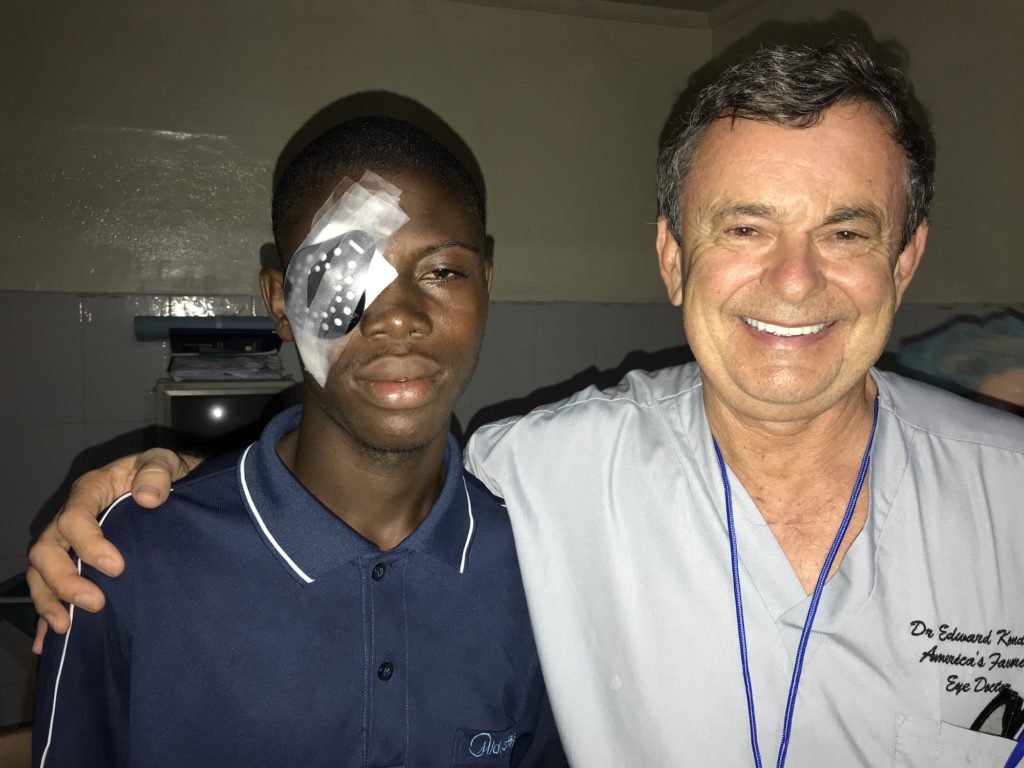 Back to the hotel at 9 PM, we are greeted with a Liberia fish soup with cassava cake.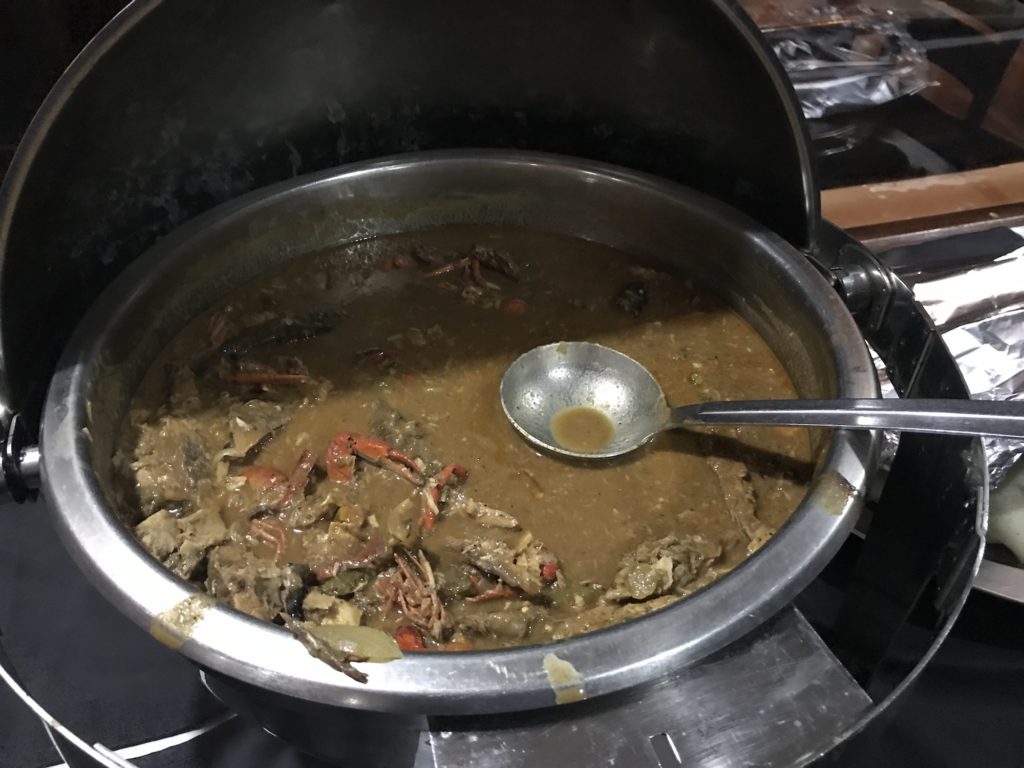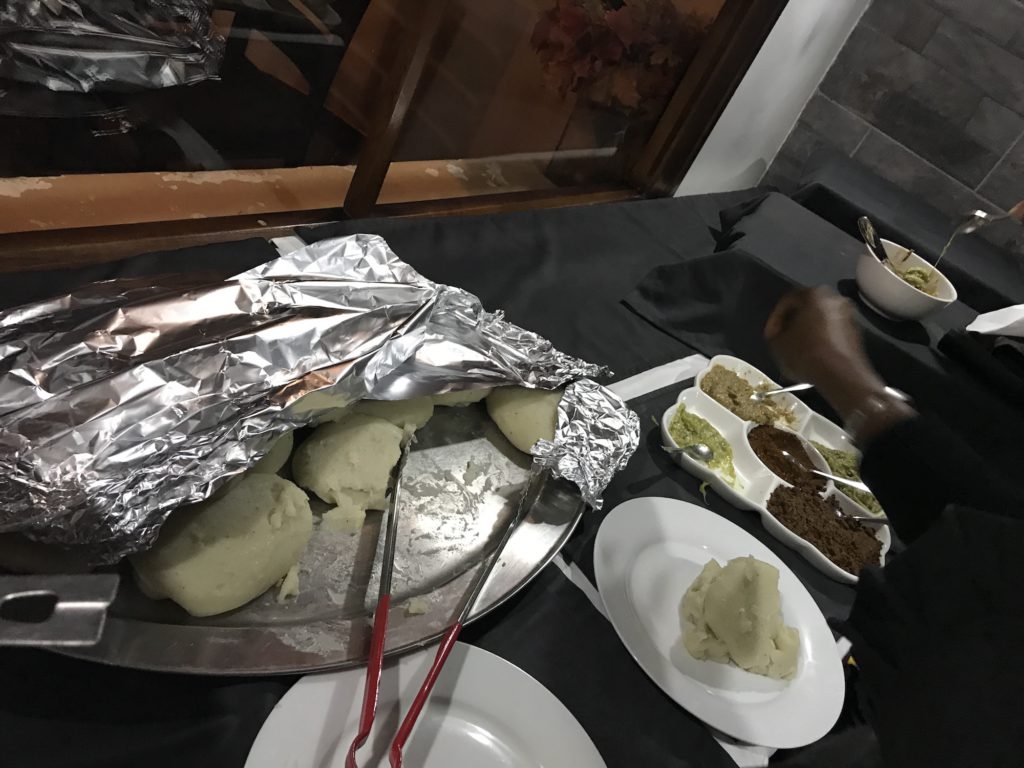 Back to our room, we both pass out in bed. We saw a thick pile of files for tomorrow surgery. We need rest and sleep. Luckily, neither of us has a sleeping problem, we just don't have enough time to sleep!
Give us your email address below and we will keep you updated on all new posts!