Lunch with Liberian food followed by a briefing with the World Health Organization.
Lunch with Liberian food courtesy of our local support friends.
We have jollof rice which is very flavorful rice cooked with onion and spices and chicken drumsticks.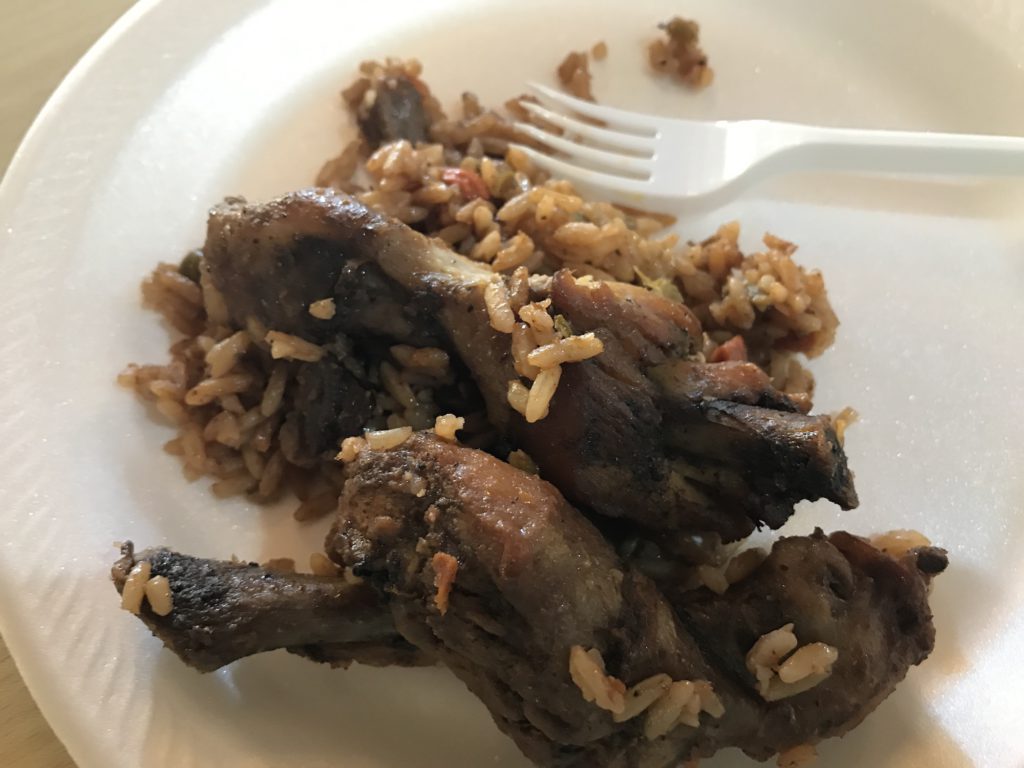 and white rice with a sauce made with "tubigue" (I am not sure how it is spelled but that's how it sounds like) , a  bitter plant similar to eggplant as described to me by one of the team members. It is very spicy, hot and bitter.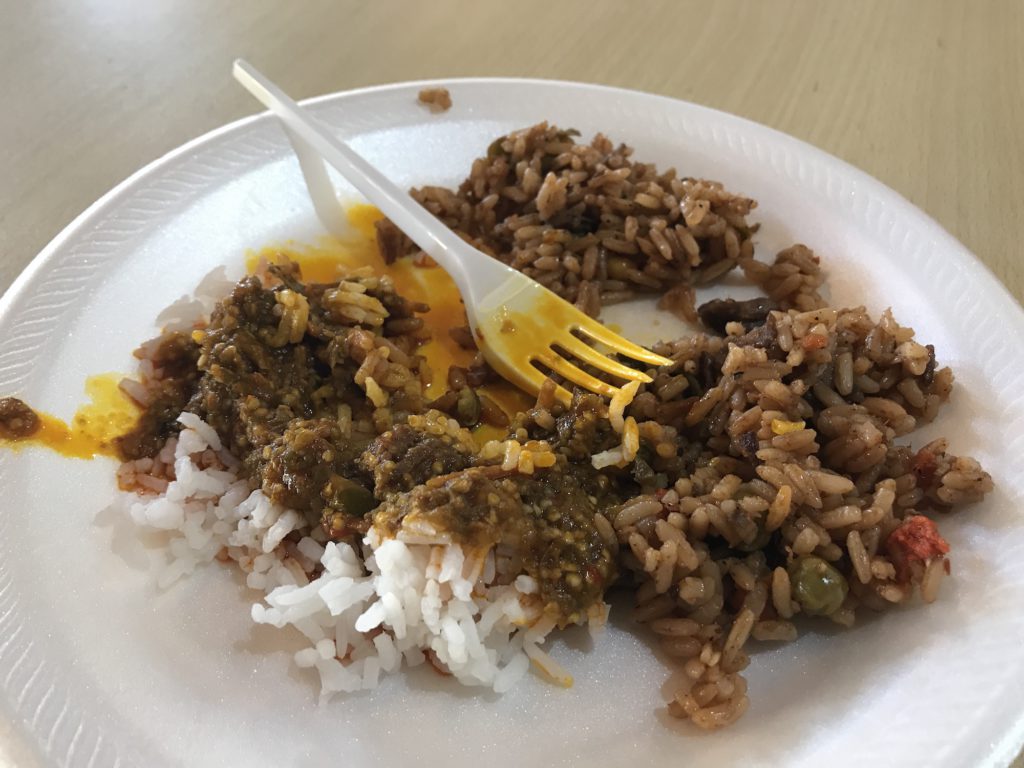 we then discuss strategy for screening and triage for tomorrow morning.
We are reminded to treat all local Liberian patients with the same standard as in America.  We need to hand out numbered tickets so the patients can be seen in an orderly fashion. We have to handle the issue of patients getting in line multiple time just to get medicine as the medicine we bring over is expensive and hard to get in Liberia.
The good news is the eye center where we will be working out of is only a 10 minutes drive from the hotel. We have word that many people are traveling a fairly long distance to come to Monrovia to be seen by the ophthalmologist from America. In fact, some of them already line up in front of the clinic already and were told to go home and that we will only start clinic tomorrow, not today. We discuss how to handle cases of eye patients with out of control blood pressure or diabetic crisis. We want to avoid complication during surgery. We are advised not to write on prescription script 'Follow up with PCP" (primary care provider) which is standard in the USA. We are the only doctor they are seeing, most of them do not have a PCP, we are the only doctor they get to see! We also discuss how to handle cases where they come in to see us for an eye condition and they start telling us about everything else that ails them, maybe a tumor that is growing, high blood pressure, diabetes, and a myriad of other conditions that are bothering them.
We agree to have breakfast at 6 AM tomorrow morning, leave the hotel at 6:30 AM, get to the eye clinic by 7 AM to set up and be ready for the first patient by 8 AM. We also agree that we will go end the day at 5 PM. That's what we agree on. I have never been on a mission where we get back to the hotel at 5 PM so we will see. I just sit there and nod. We will work until the work is done for the day.
We have one hour to kill before the next meeting with WHO. A short walk to stretch our legs.
The streets outside the hotel are busy and bustling with actions. I am amazed at the way the women balance all kinds of containers on top of their heads.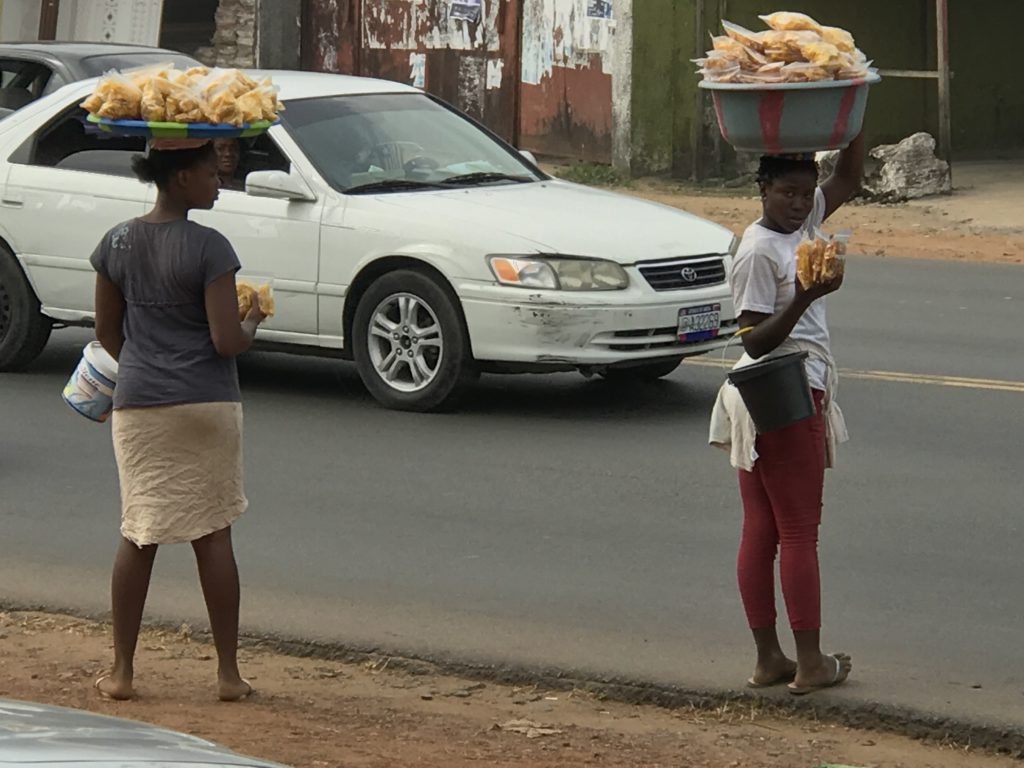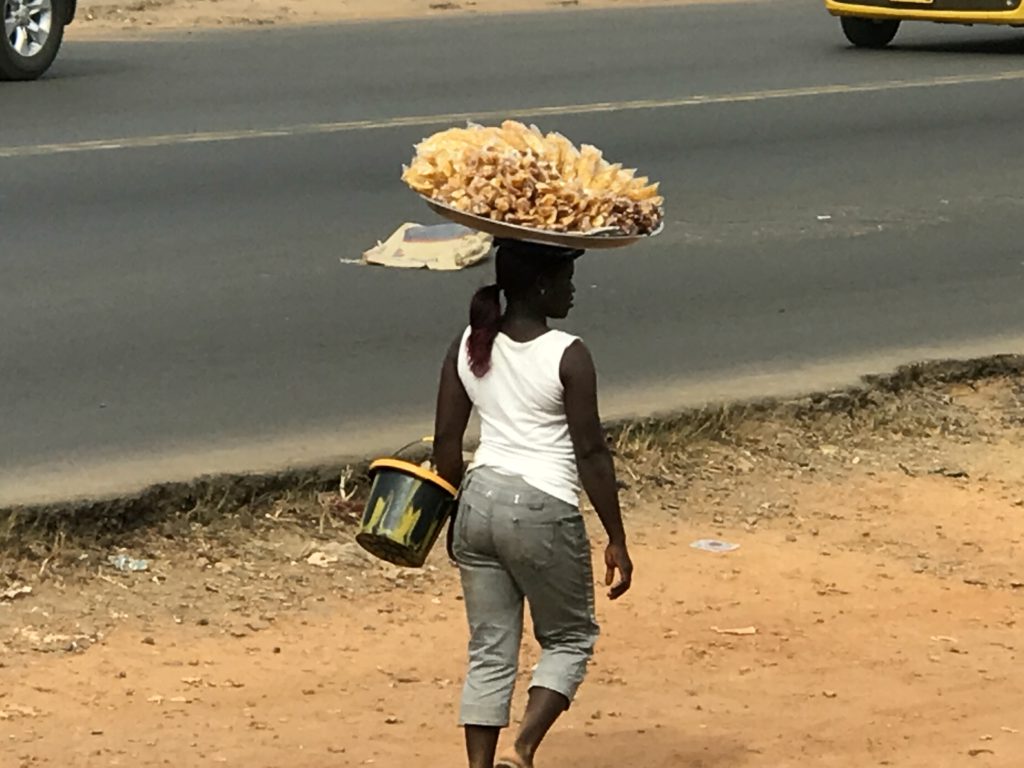 A short break then back to the hotel for the next meeting.
We gather in the hotel conference room at 6 PM.
An overview of Liberia during and post-Ebola Virus by the acting minister of health.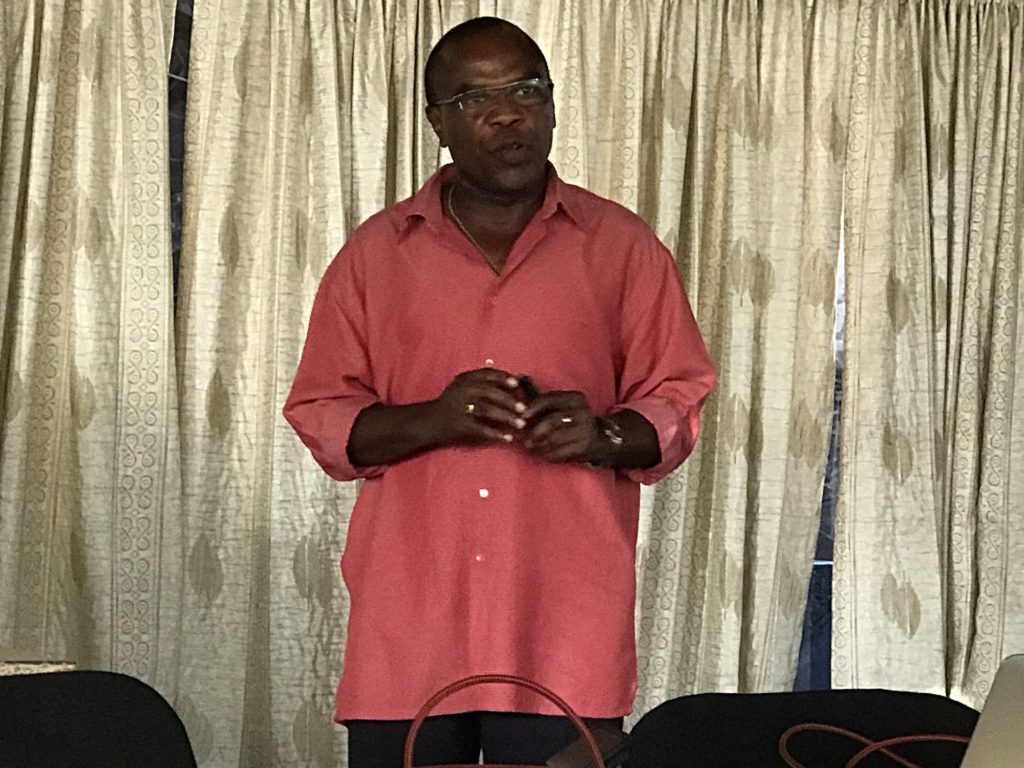 a short briefing with WHO representative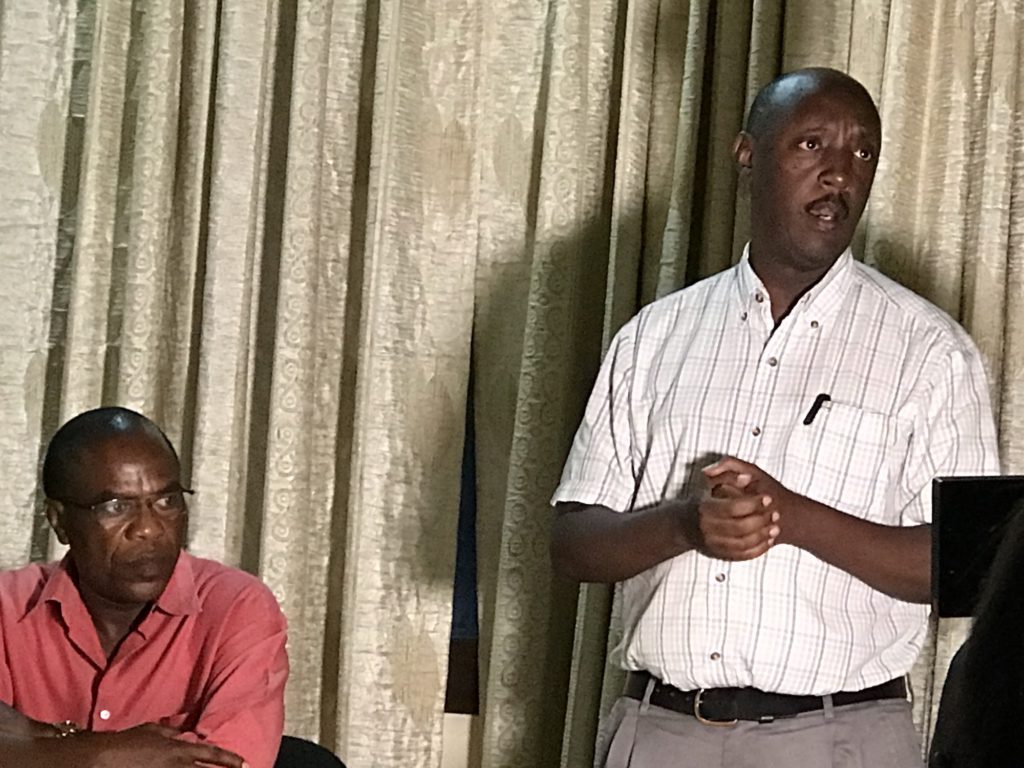 As Joe says, patients are coming from a great distance to have their eyes examined by Doctor Kondrot.
Photo ops with the VIPs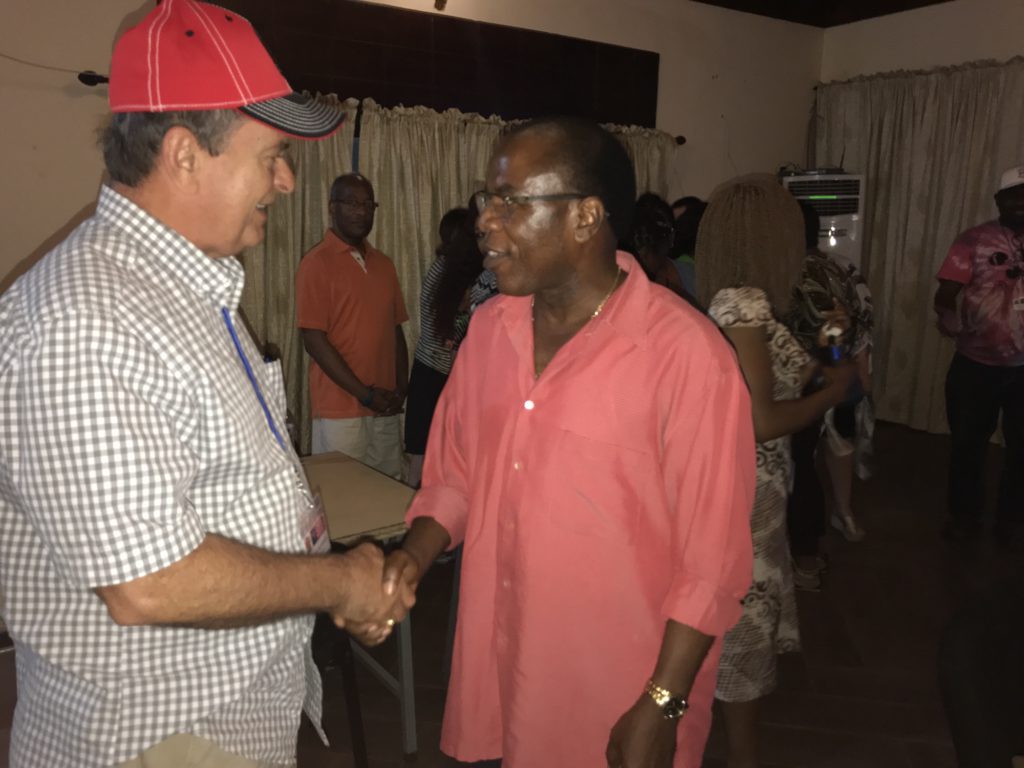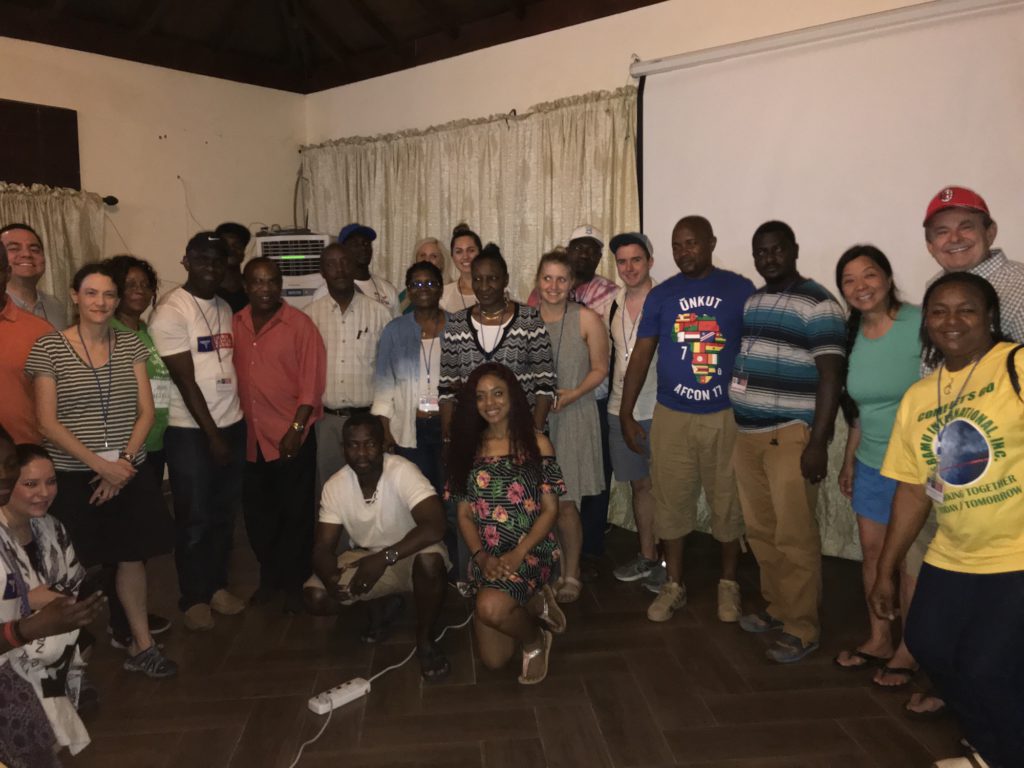 Dinner tonight: Tossed Green Salad, rice, chicken in tomato sauce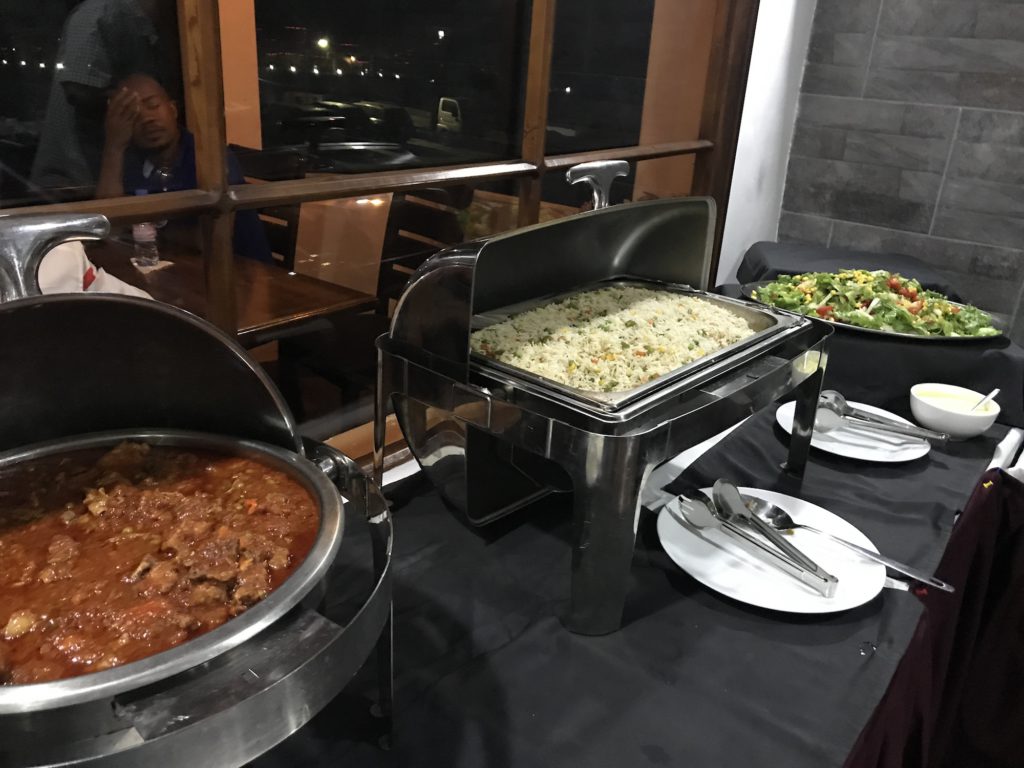 9 PM: straight to bed right after dinner. We need the rest in order to start bright and early tomorrow morning. Even warriors like us get tired after such a long day!
Give us your email address below and we will keep you updated on all new posts!