Unpacking three thousand pairs of glasses. Forty boxes of medicine and supplies and total chaos from the supporting team before start date tomorrow! Chaotic but fun! Team spirit is high as we get ready to start our work tomorrow morning.
First of, a breakfast of champions!
A standard breakfast buffet with hot bacon, eggs, sausages and assorted fruits.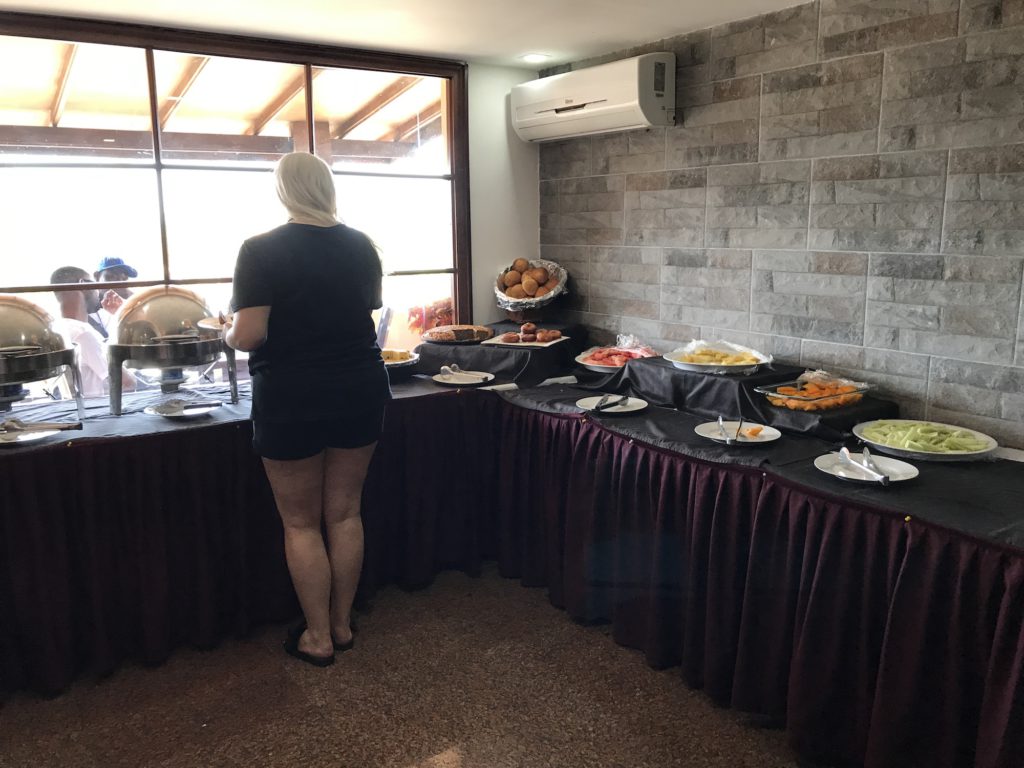 an omelet station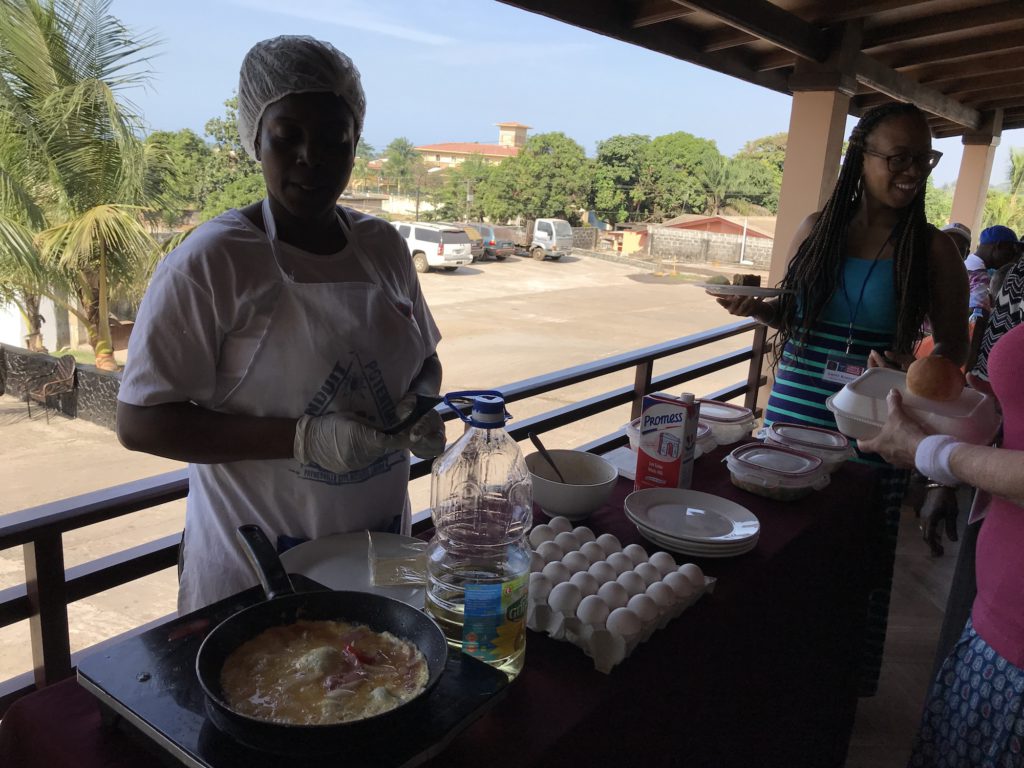 And voila, our breakfast for Dr. Ed!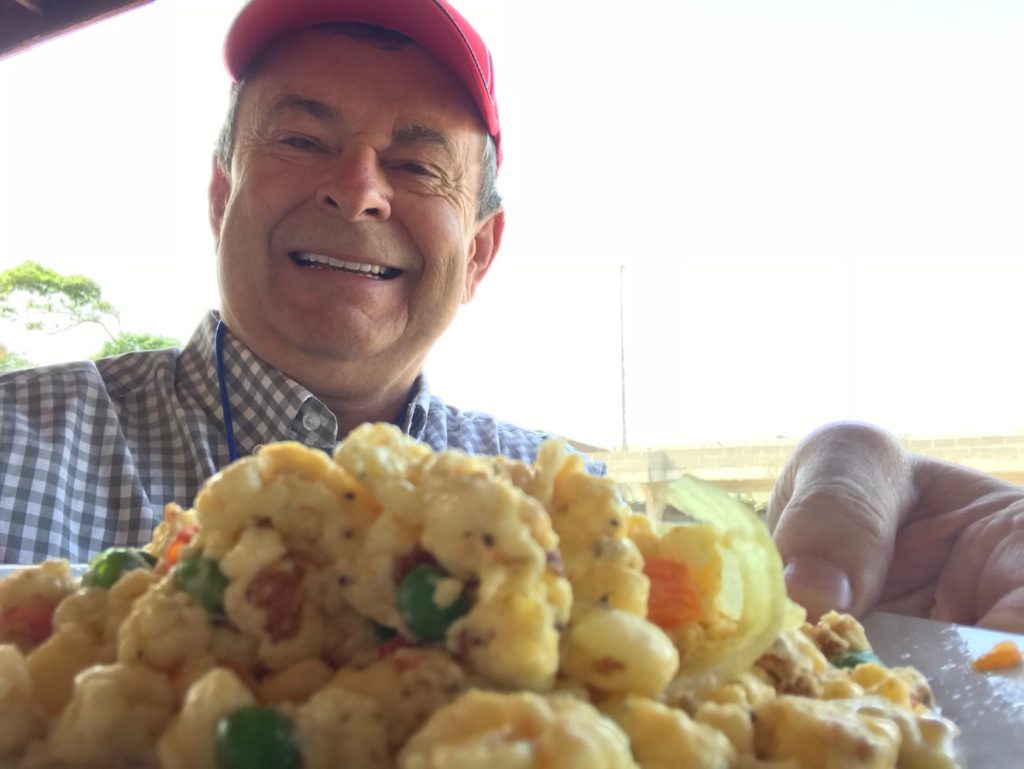 While I opt for plantain and tomatoes and onions omelet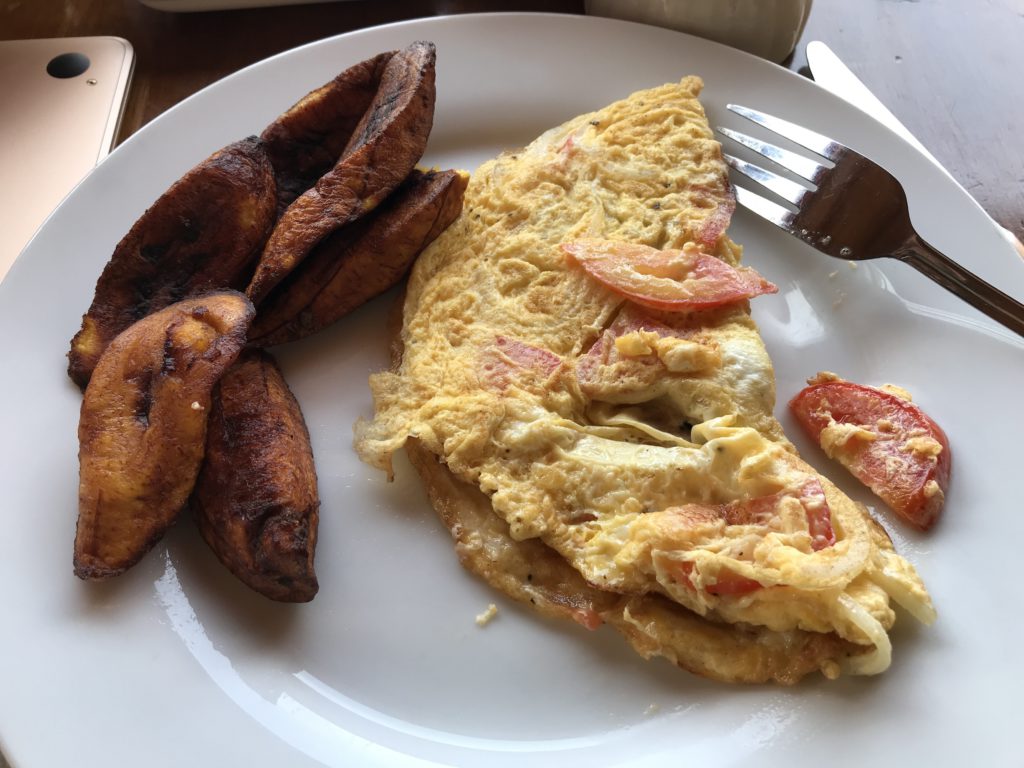 We are briefed about the plan for the day. After breakfast, we will unpack our supplies boxes to check and make sure we have everything we need for tomorrow. Then 6 PM, another briefing with the World Health Organization in the big conference room. We will be discussing future missions and teaching opportunities to local doctors.
One look at the room where we hold our supplies boxes and our heads start spinning. The volunteers are all gathered to help unpack. It is total chaos!
The eye supplies boxes and bags are brought to room 107
Separating the eyes supplies.
Dr. Kondrot is looking for his lens implants.
Three thousand pairs of glasses sorted out by power neatly packed.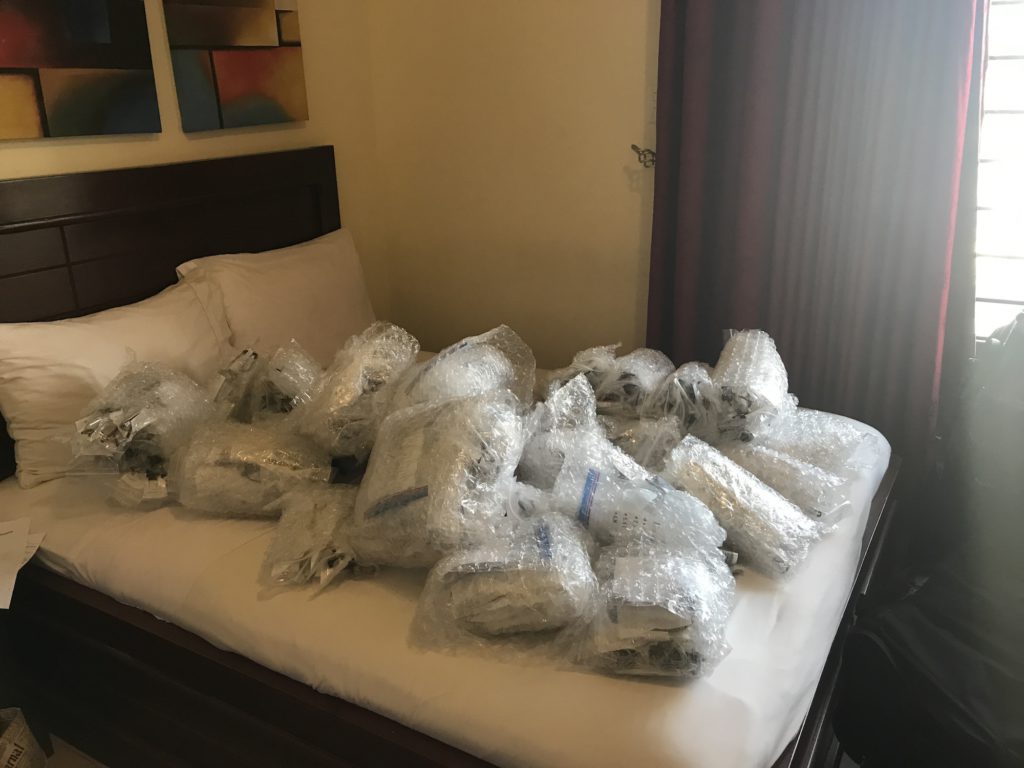 Opening the first boxes of lens implants.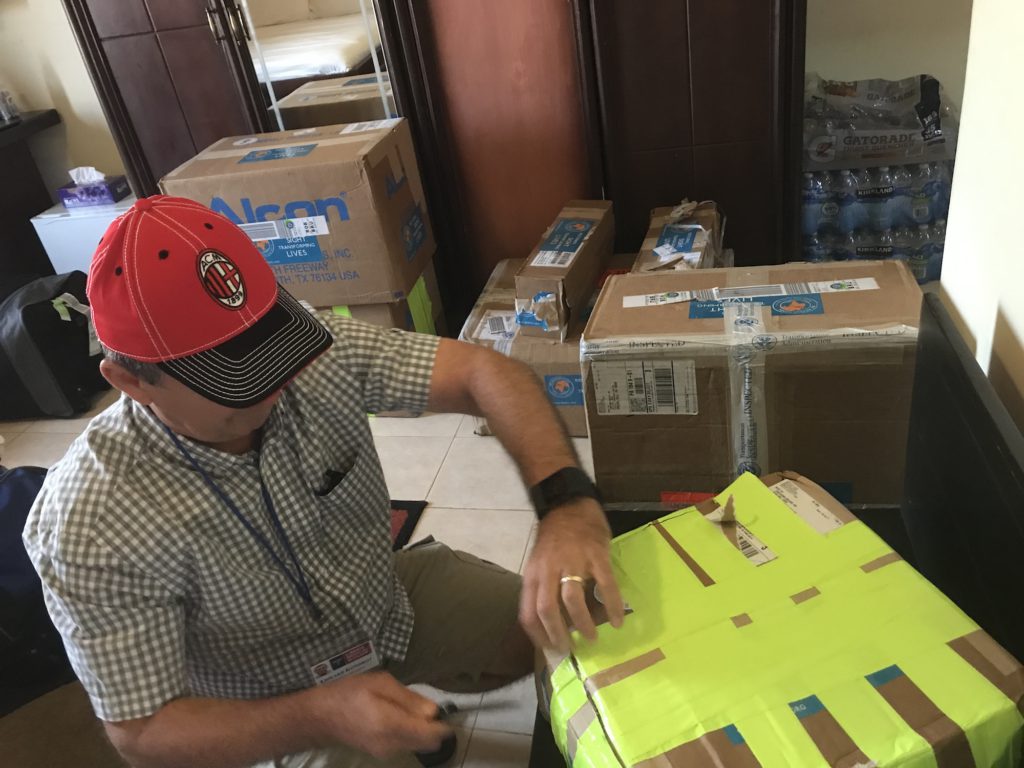 Dr. Kondrot looking for his injectables!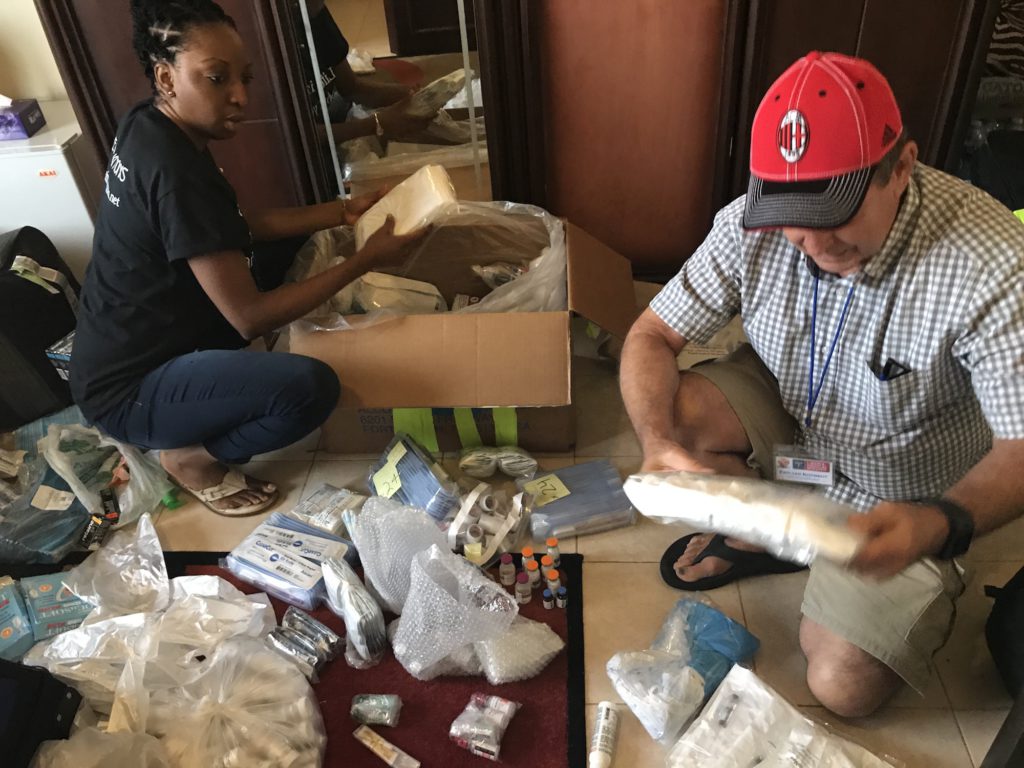 The eye drops boxes are being unpacked
And more eyes equipment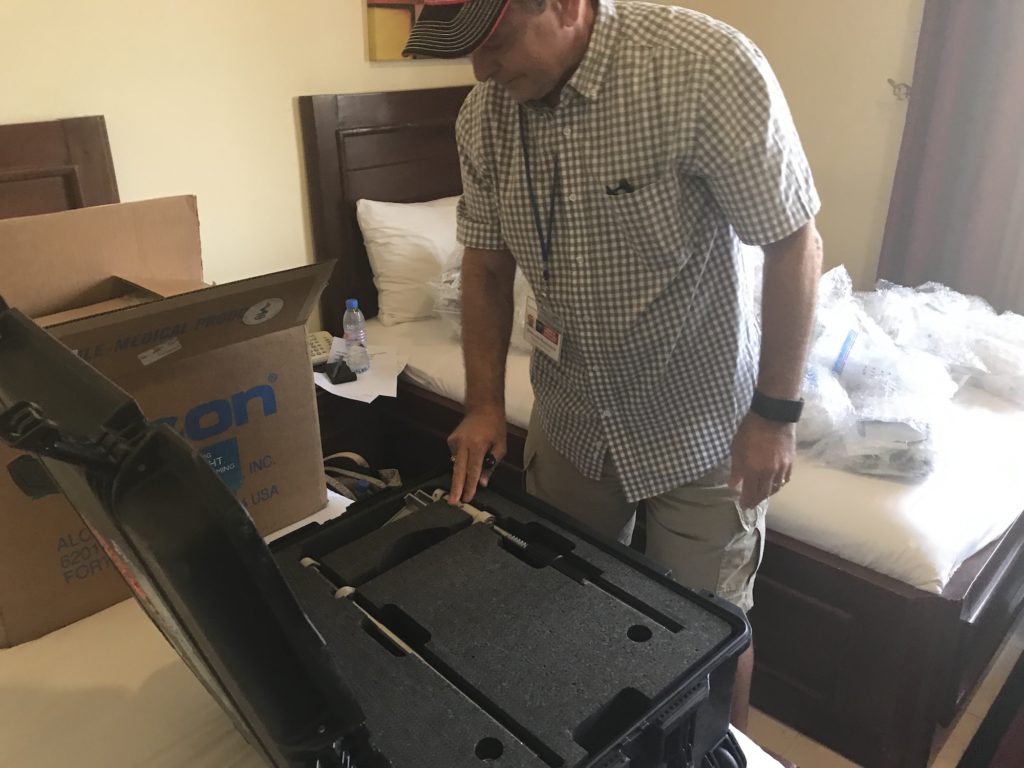 Calm and composed.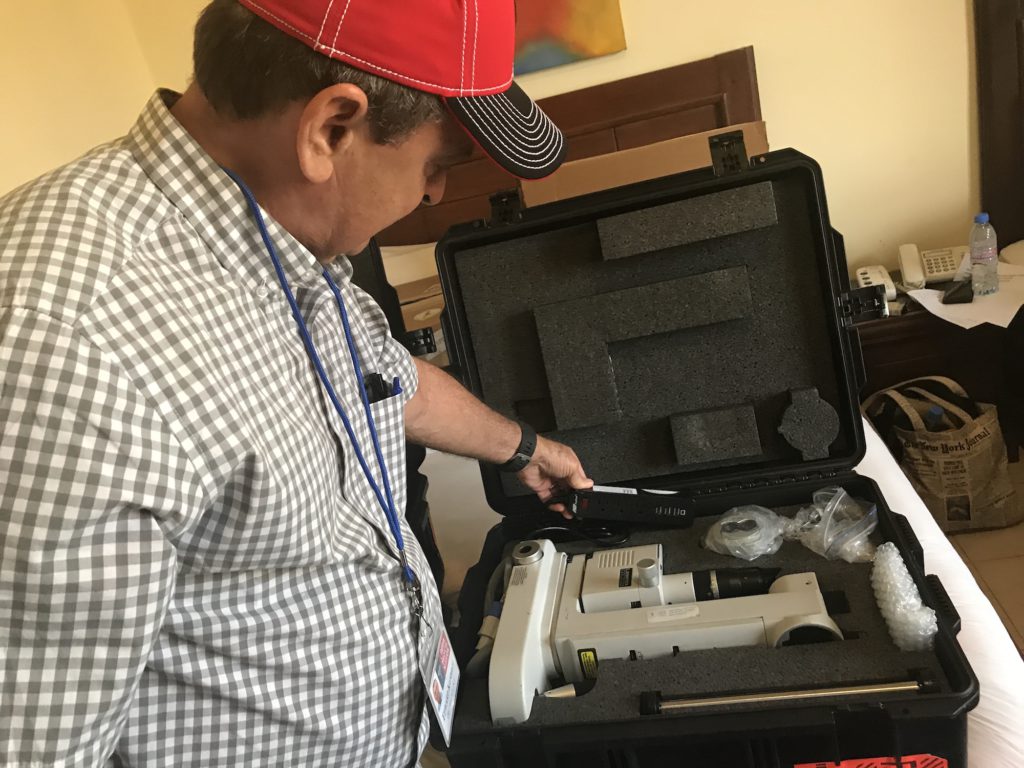 While the rest of the team can't see through the hundreds of bottles of eye drops.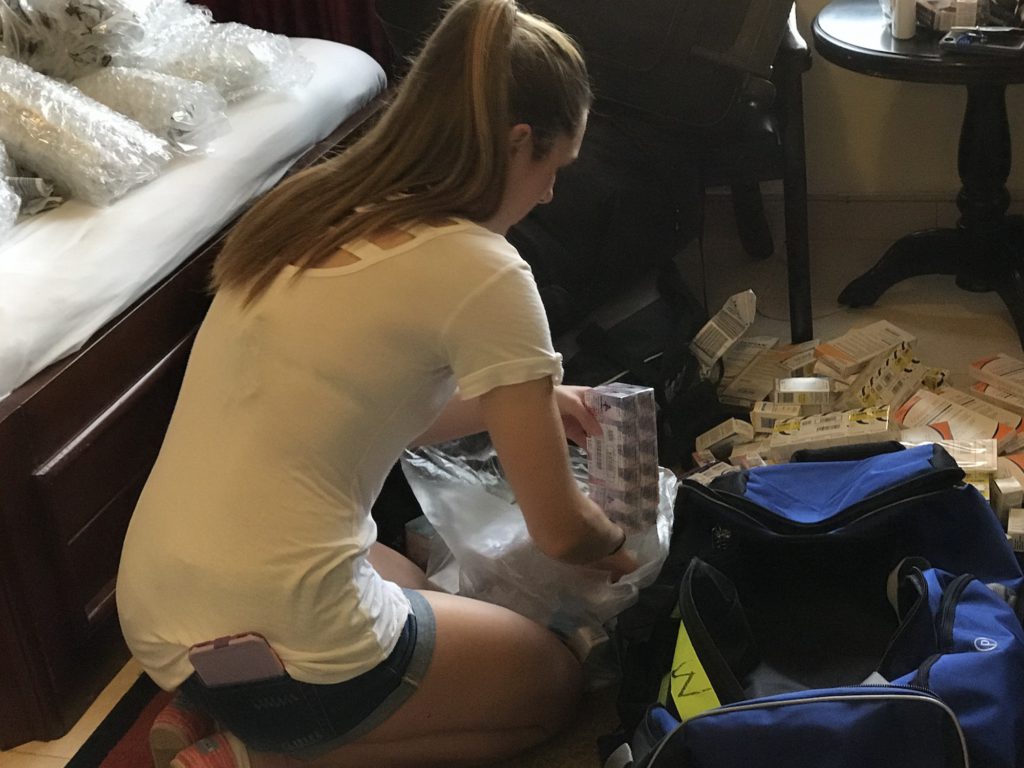 And the madness continues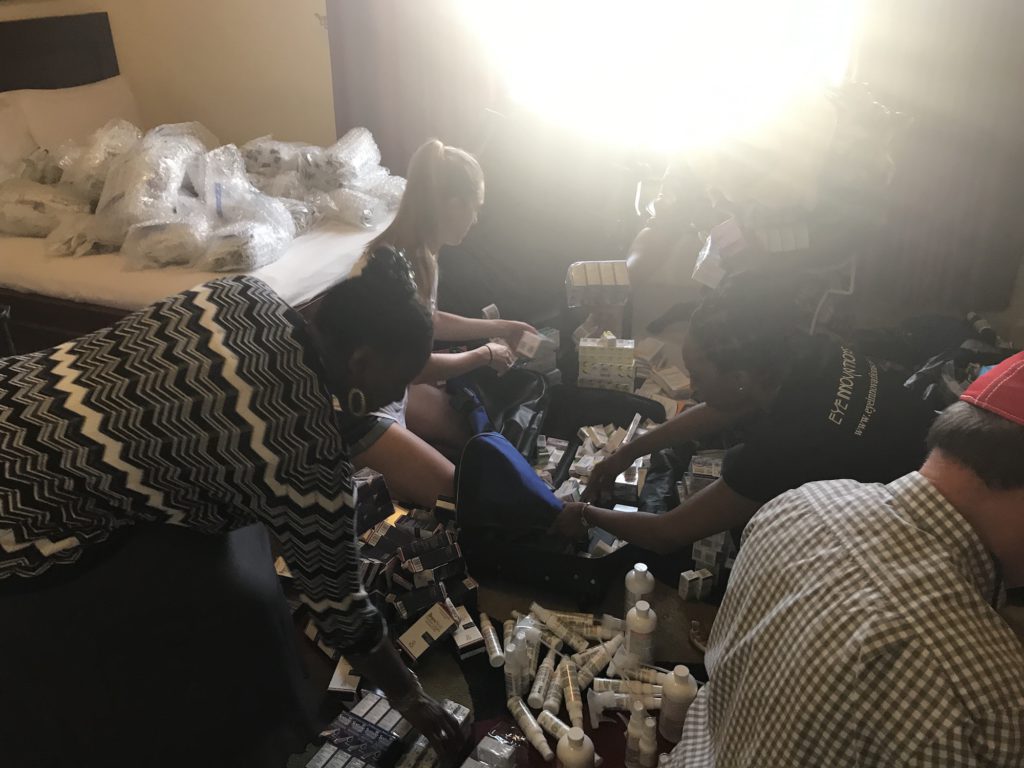 Does anybody see any sanitation lotion?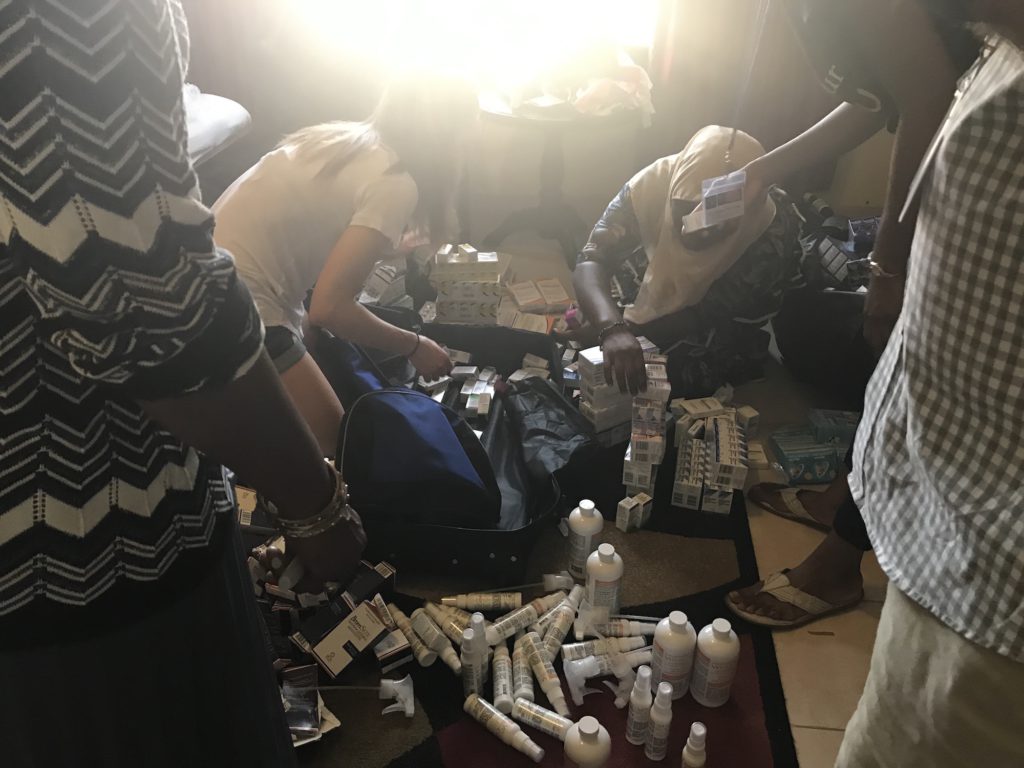 Meanwhile, in room 109 where the rest of the supplies are,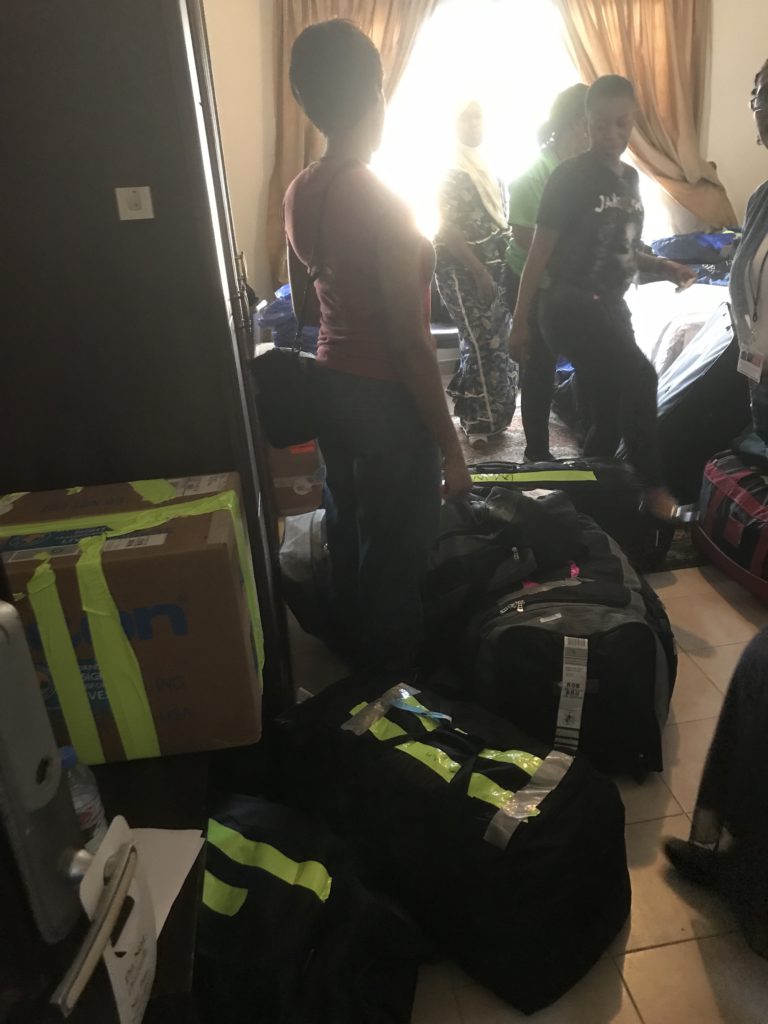 it is total chaos.
And Roberta keeps everybody in line. Well, kind of.
After we sort out all the supplies and label all our boxes and bags, we take a rest in the hotel lobby which is very cool with a nice view of the pool outside and the Atlantic ocean in the background.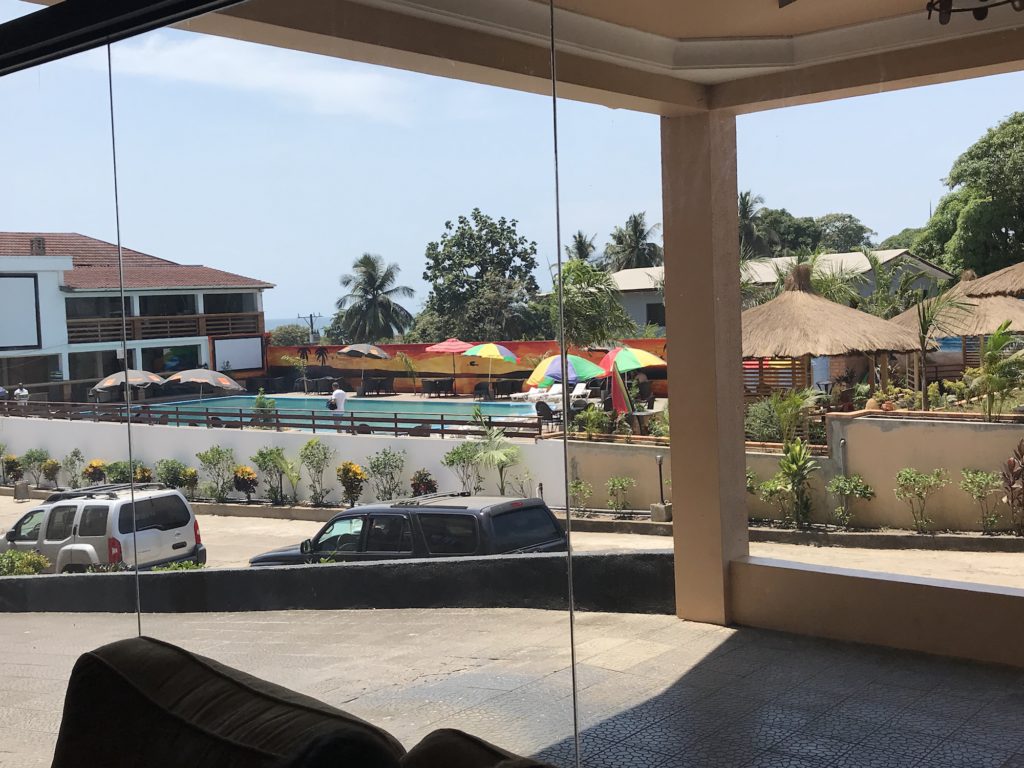 We get summoned again. There is a woman who was chopping wood when something hit her left eye. The left eye is now blind and she has tremendous headaches. Ed takes out his portable tool and strap on the light to look into the injured eye. Diagnosis: cataract in left eye plus high pressure. Maybe a combination of cataract and glaucoma surgery but he needs to give her a more thorough exam tomorrow at the clinic.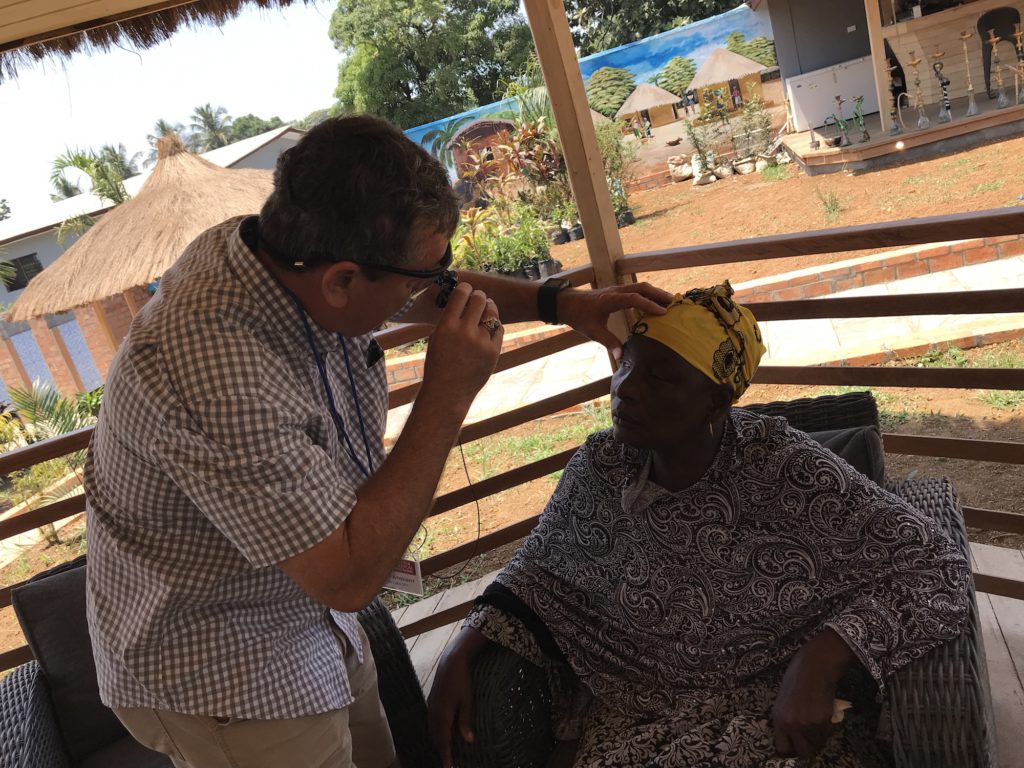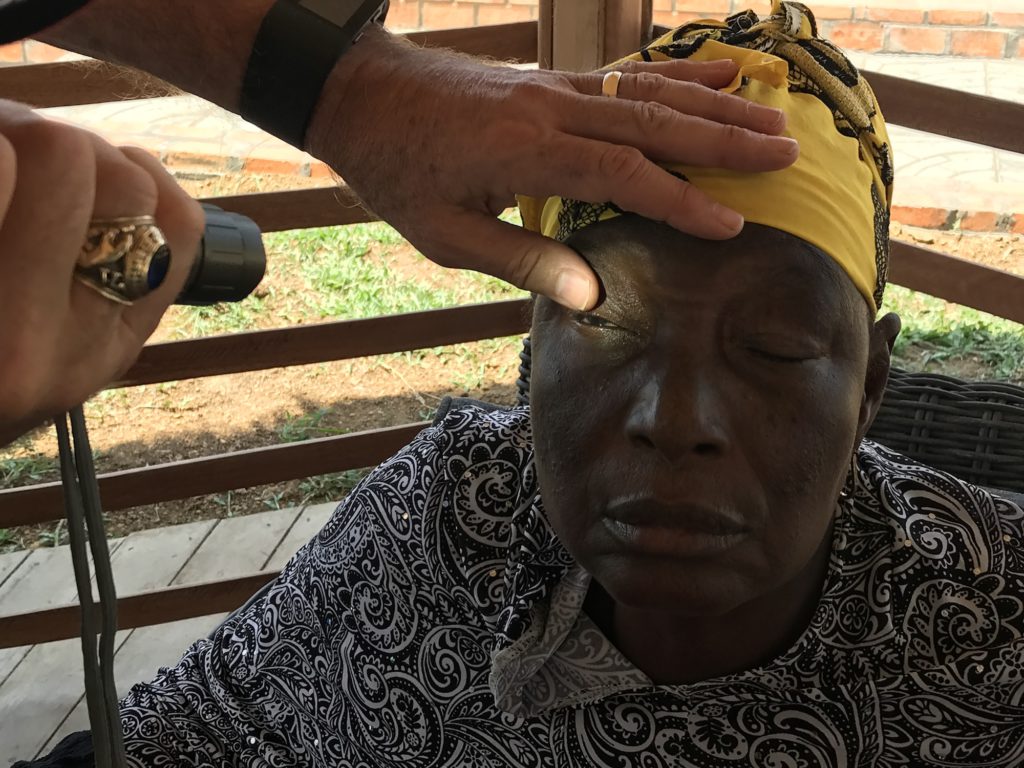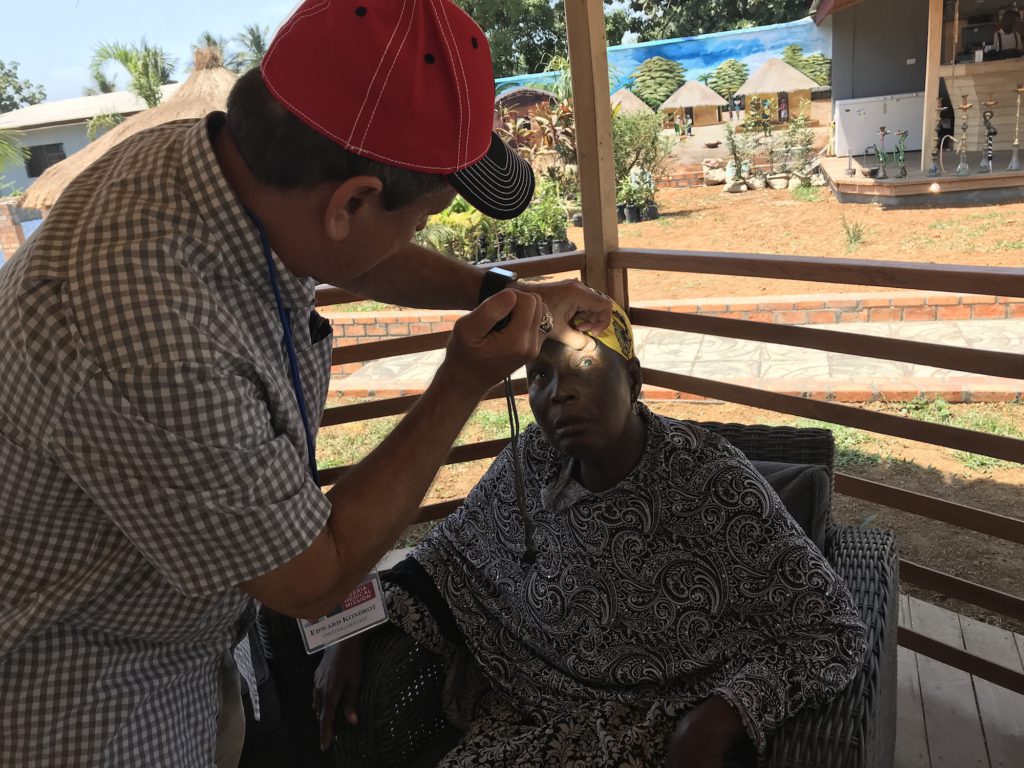 Never a rest for the wary warrior!
Give us your email address below and we will keep you updated on all new posts!