The day starts out with prayers for the patients. There is a priest in the hallway that prays for and with the patients.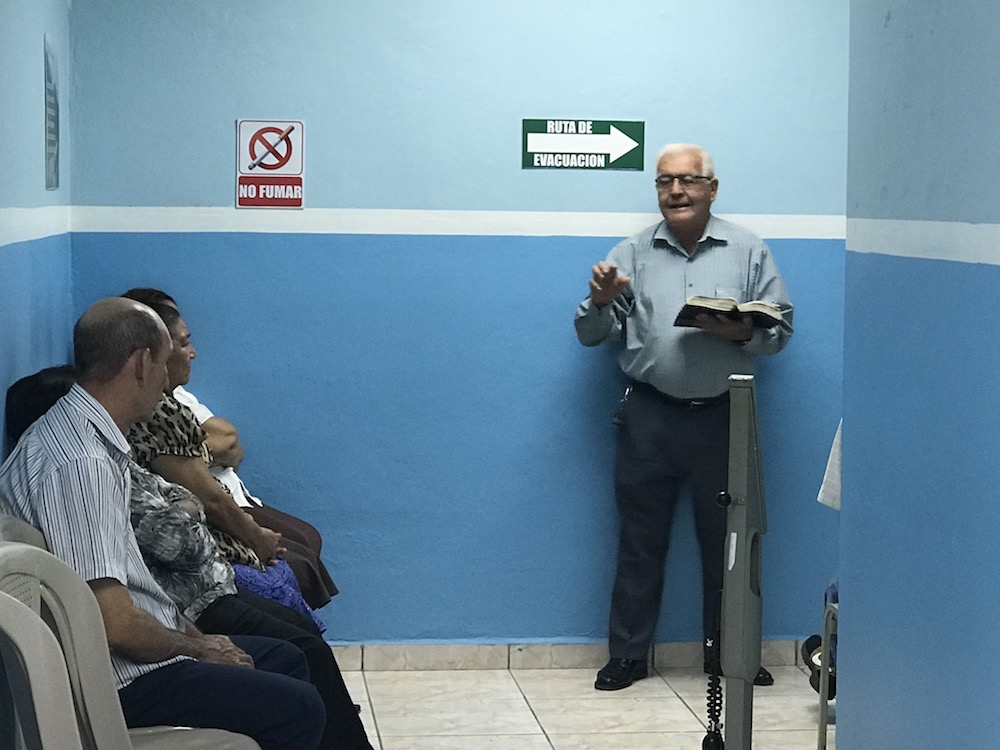 The clinic fills up quickly at 7 AM with a lot of patients waiting for their eye screening exams.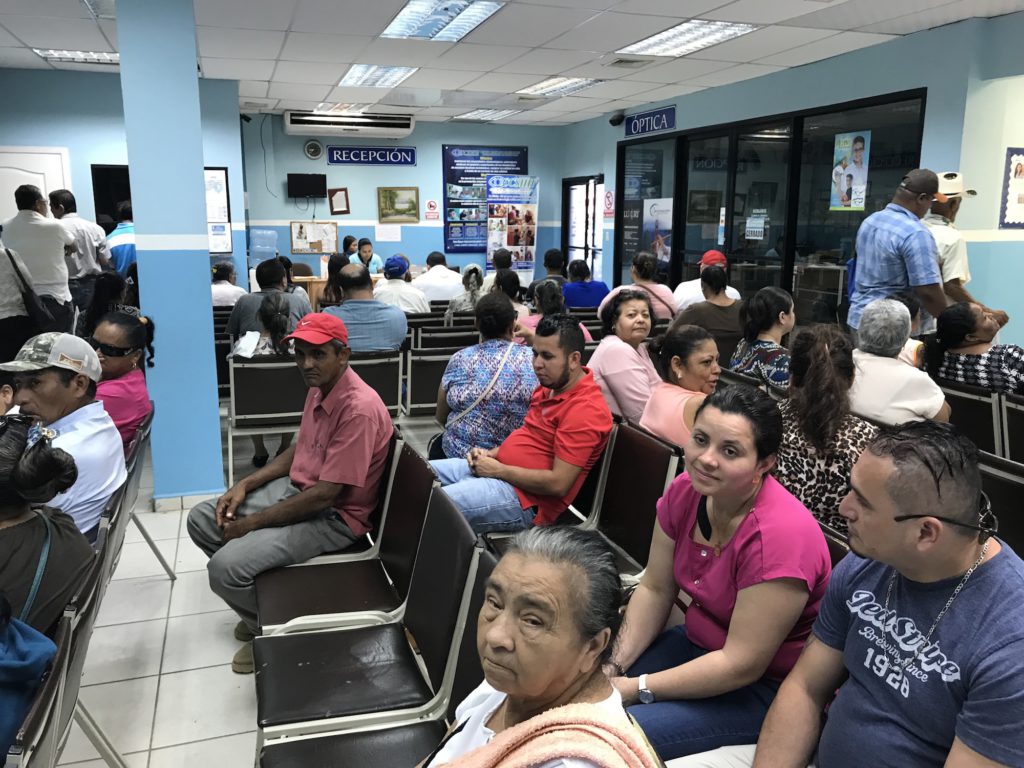 The patients that were screened and scheduled for surgeries this morning are waiting in front of the operating room area with a piece of white tape above the eye that Dr. Kondrot will operate on today.
They get set to come in for a pre-op exam with Dr. Kondrot while they pray with a priest out in the waiting hall.
The pre-op exams begin.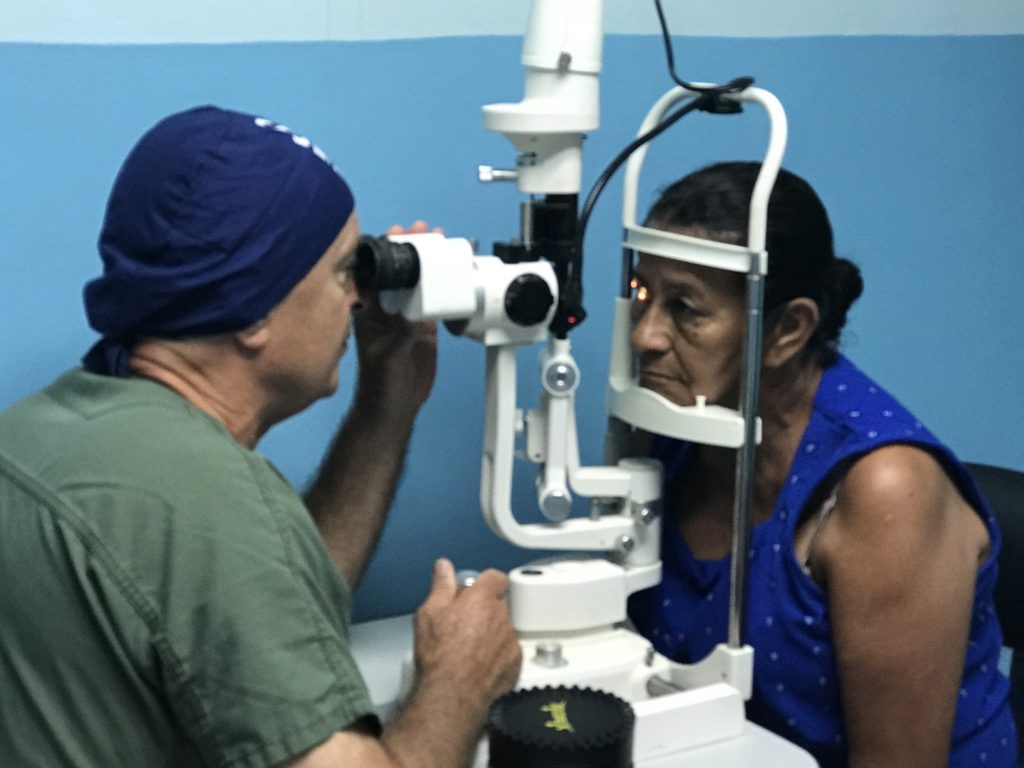 Dr.Kondrot checks on older ladies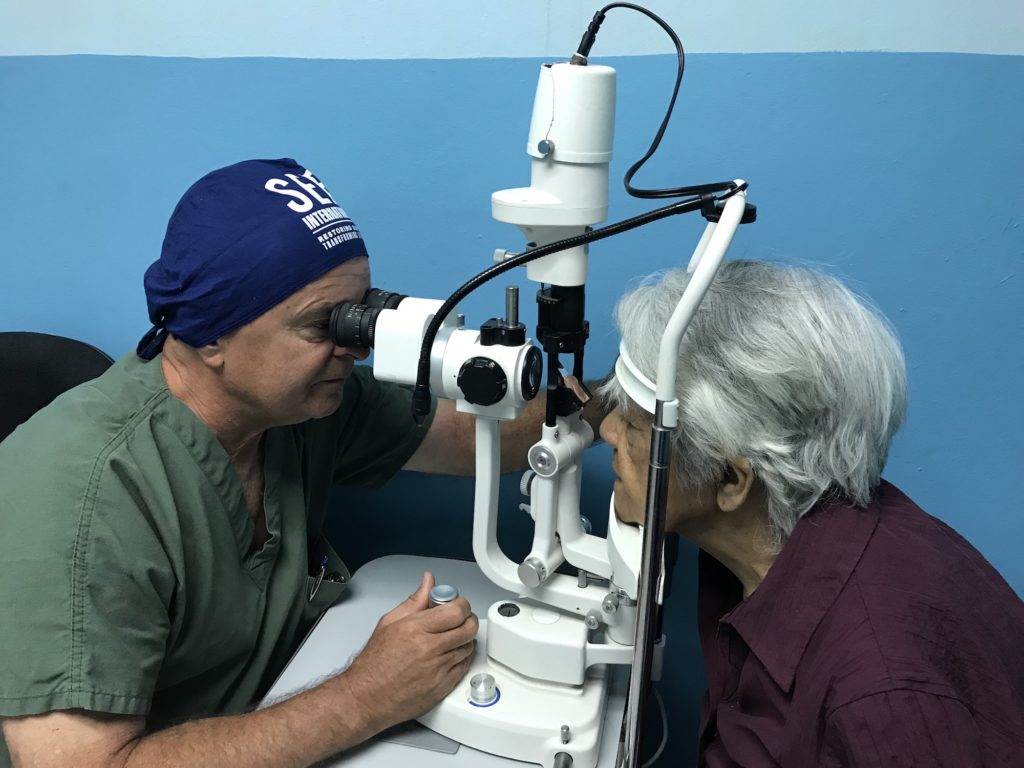 to a fifteen-year-old young man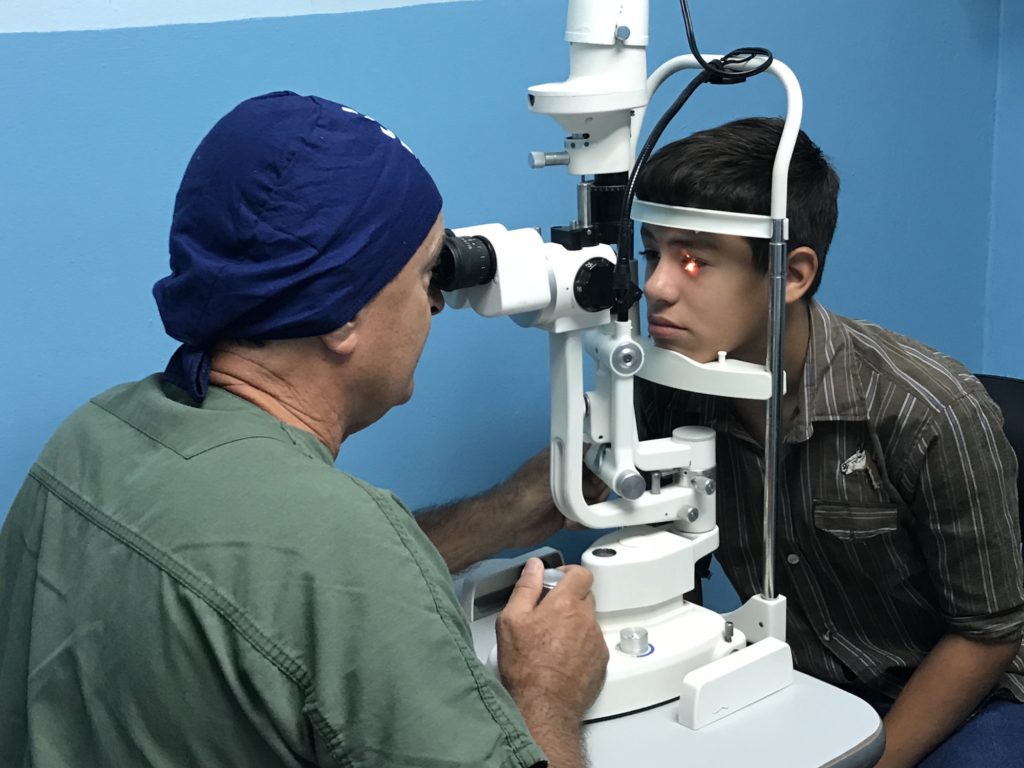 After the pre-op exam with Dr. Kondrot, the patients are ready for surgery. First, the get a numbing block to help them manage the pain during the operation.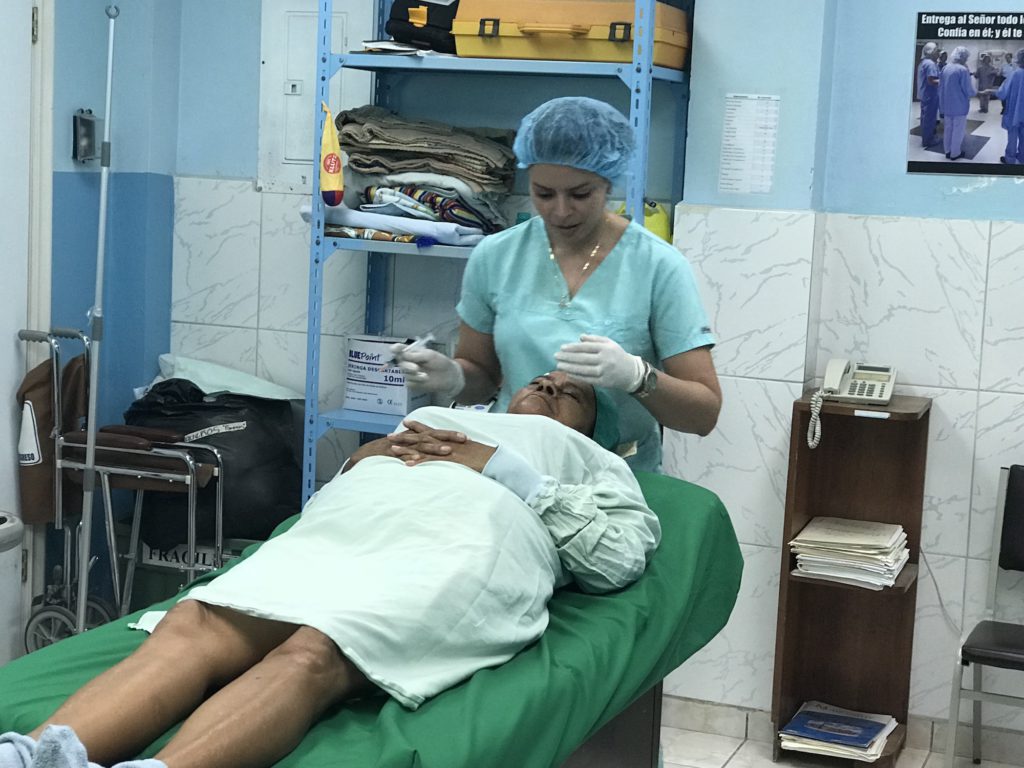 While they lay waiting for the numbing medicine to take effect, the patient looks up at the ceiling where the staff has hung a cross. The patient can then pray calmly before surgery. It is a big deal for a lot of them. They are worried and scared and needs some help to find peace and courage before surgery.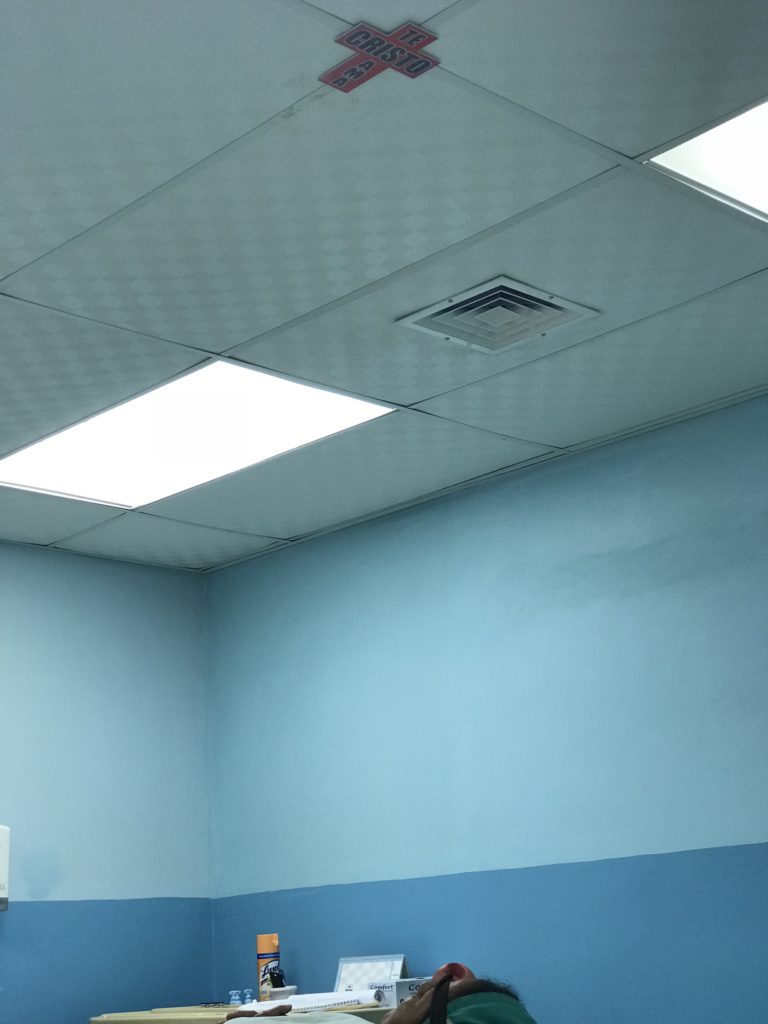 Dr. Kondrot sets up the microscope for the operating room.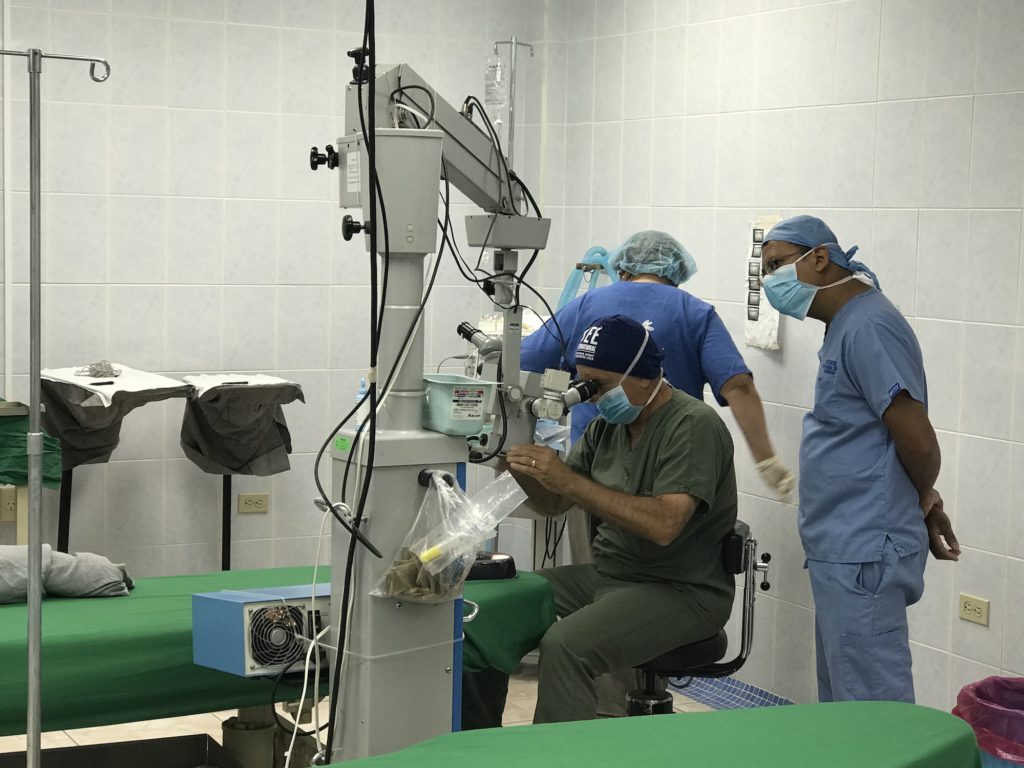 Meanwhile, the patient waits calmly in the pre-op room.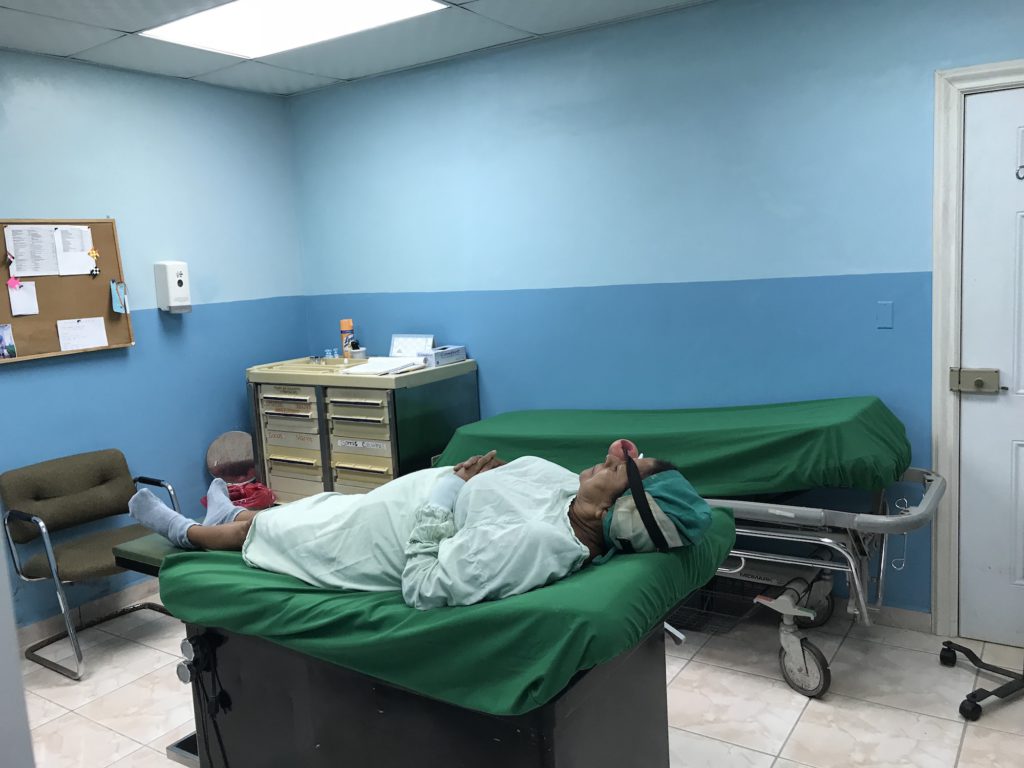 And the first case of the day begins.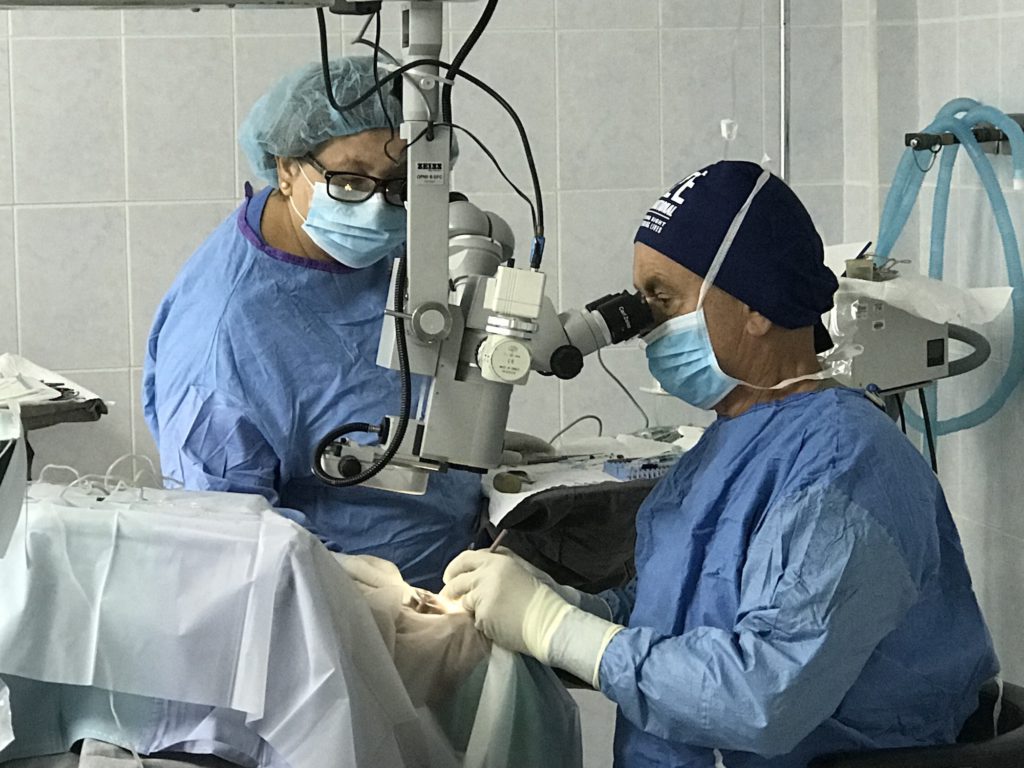 We do high volume cataract surgery, so we set up two patients at a time in the operating room. As Dr. Kondrot operates on one patient, the next one is prepared for surgery and ready to go. Once Dr. Kondrot is done with his case, the assistant can finish up while the doctor moves on to the next patient. We want to do as many operations as we can on these eye campaigns so we don't waste any minute of Dr, Kondrot's time. The pace is fast, and the cases move along quite nicely this morning.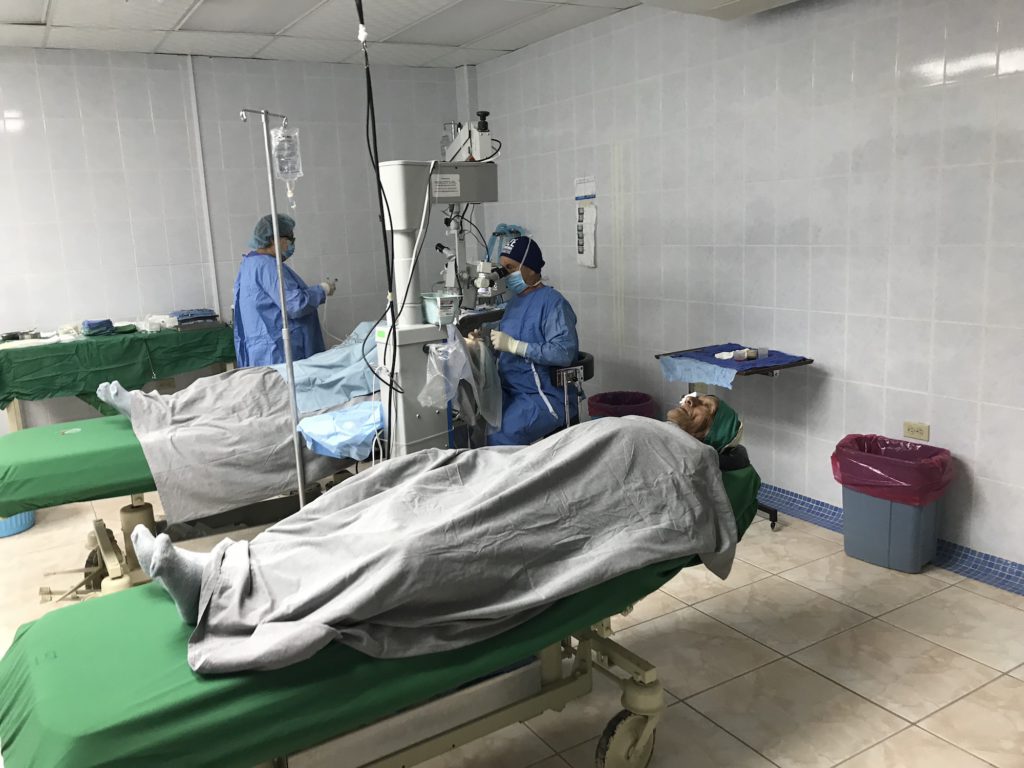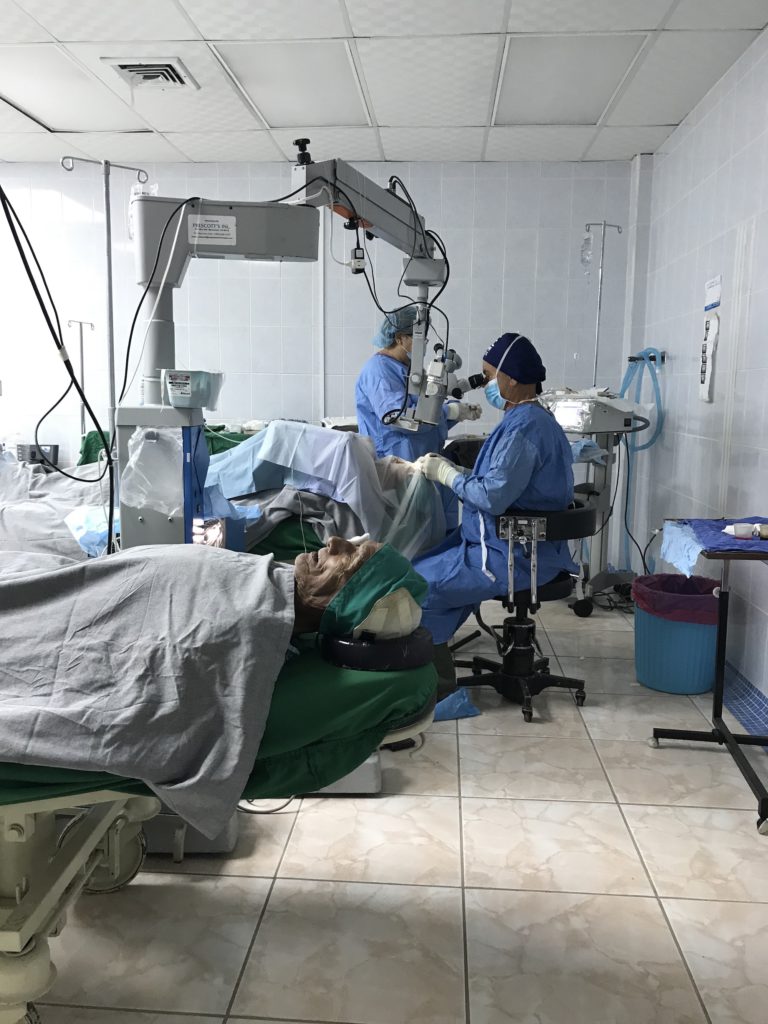 The next patient is being prepared for surgery while Dr. Kondrot operates on another patient in the background.
Our surgery day continues in Honduras. We will report again in our next blog.
Give us your email address below, and we will keep you updated on all new posts!