The day's surgery is coming along well. We are able to help so many people, and we are very happy about that. The last case is an emergency case. The young woman has lost her eye, and her lids are closing shut. Dr. Kondrot has to make a tunnel so that she can have a prosthesis eye inserted.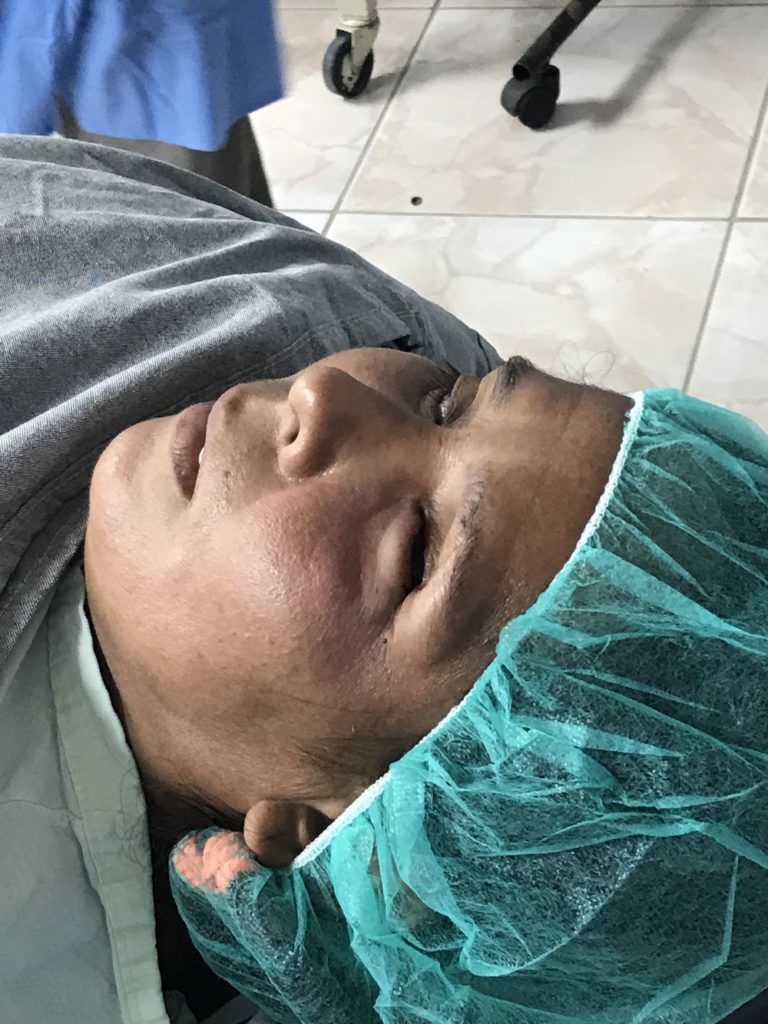 She is very scared. She cries and sobs. Ivis, the nurse, tries to calm her down. They pray together in the pre-op waiting room.
Her surgery goes well. No complication.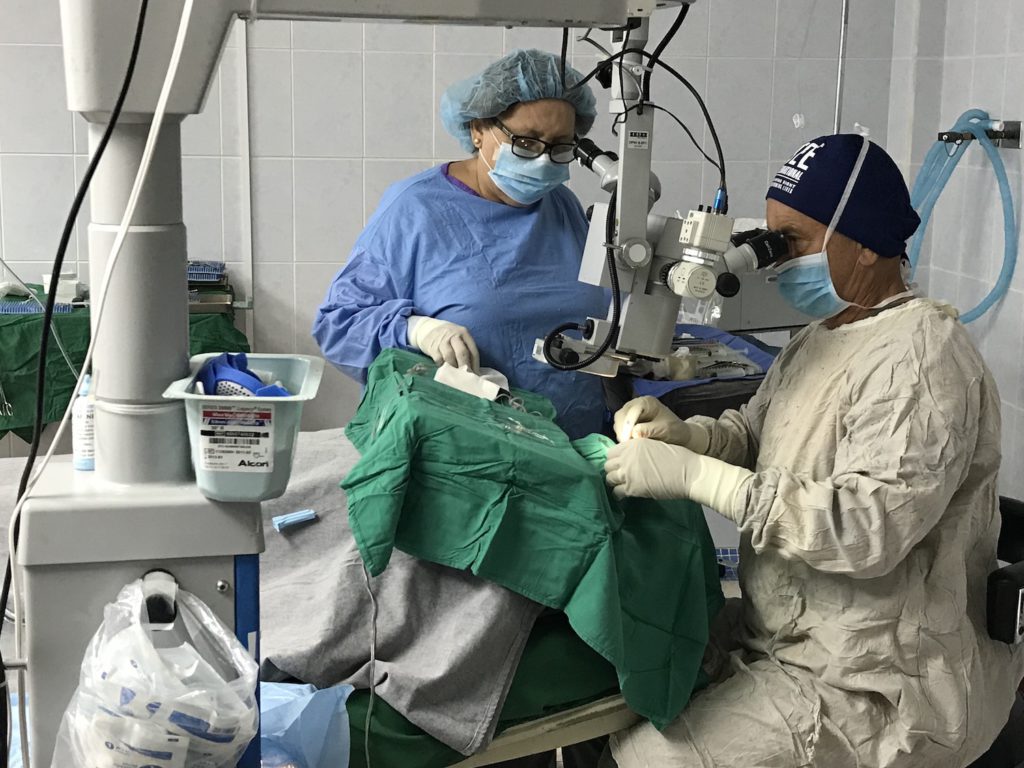 Up to the kitchen we go for a dinner that the five stars cook Elsa has prepared for us before she leaves for the day. She comes in early and leaves early, so she makes sure we have something to eat at night.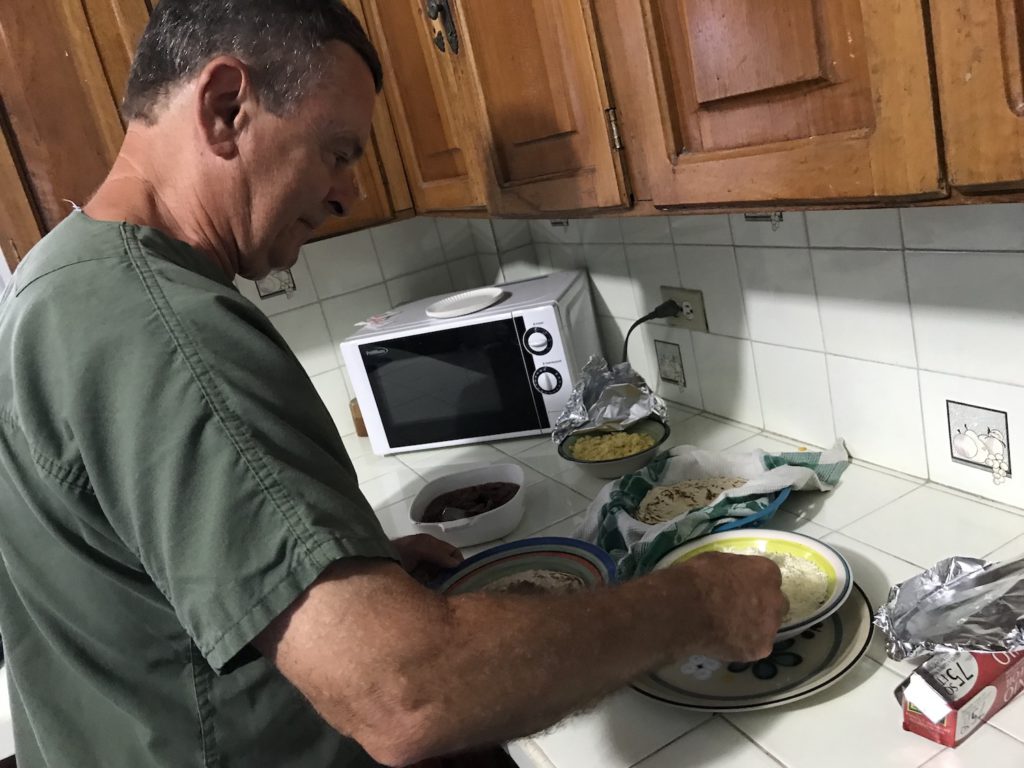 I am not sure what the name of the dish is, but it has beans, eggs, cheese on a tortilla.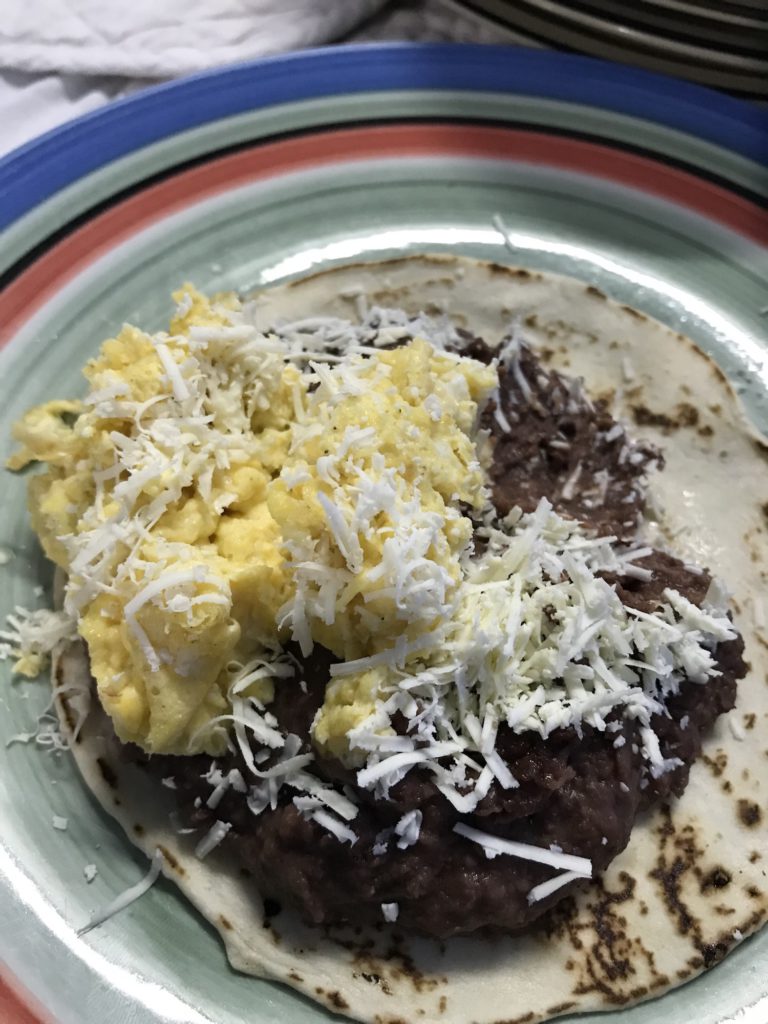 Our day finishes better than we have hoped for when we start the trip. The first day is always tough with getting to know the operating room equipment and supporting staff but this day has gone smoothly, and all the operations went well without any complication.
We go to bed after dinner. There is nobody around in the big clinic. We have our sleeping room upstairs. An armed guard posts himself outside the front door. Then the hallway's door is locked. We feel safe inside the big building. We fell asleep soundly as we are exhausted from all the day's work.
After a couple of hours of sleep, we are both woken up by the sound of what we thought are gunfires. Pop. Pop. Pop. Some louder than others. I get very scared. I believe the building is going to be taken over by some kind of armed forces. It goes on for a while and then the noise dies down around us. We have somewhat of a difficult night sleep.
It is a bit of a scary night for us. I think I am in some kind of a war zone.
Until tomorrow!
Give us your email address below, and we will keep you updated on all new posts!