Today we start out with a great breakfast. Our chief cook Elsa makes sure we are well fed before we start our day.
Most cases are hard, dense and mature cataracts as seen in the picture.
First a breakfast for champions.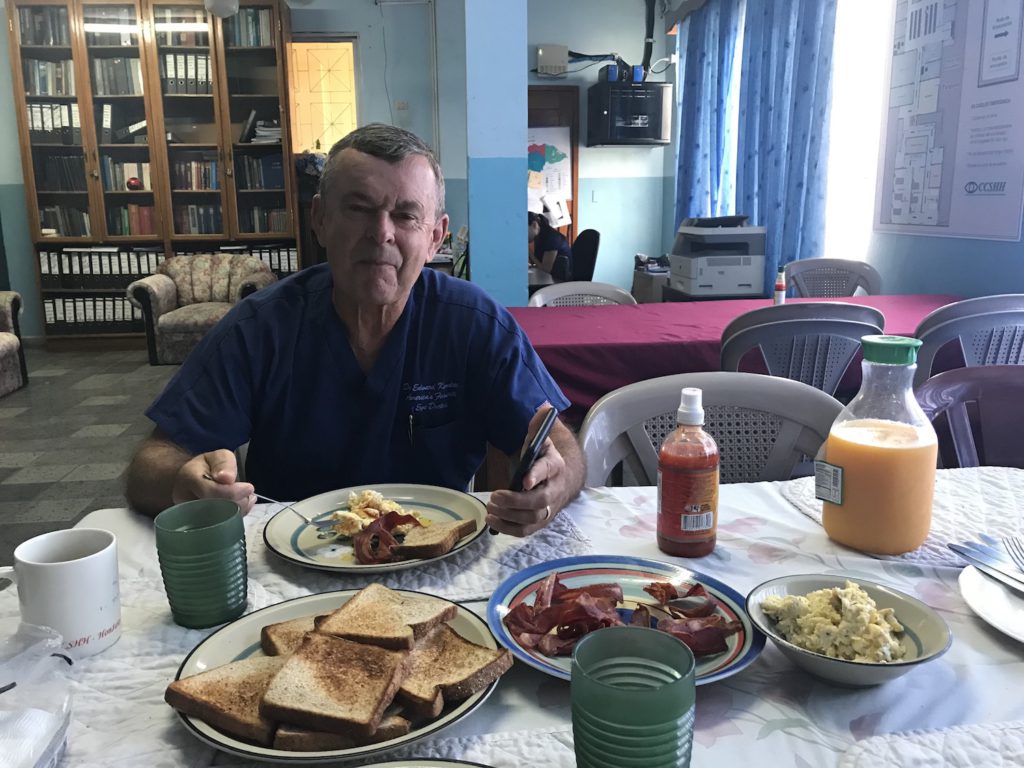 We talk to the staff of the clinic and find out that all the Pop, Pop, Pop sounds that we heard last night were actually firecrackers! This is a big month for the celebration of Honduras' Independence. What a big relief for both of us. There is no reason to worry; we are in the safest place we could be inside the clinic.
Pre-op exams for the day starts early and move at a very fast pace.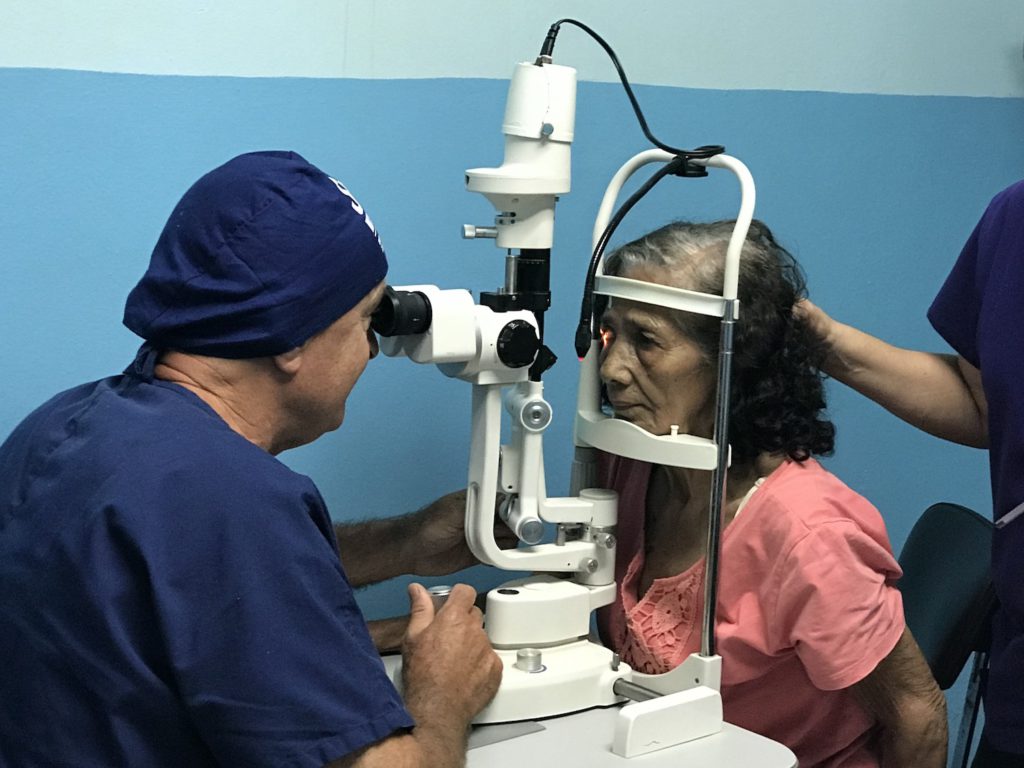 Lots of white and brown mature cataracts for today.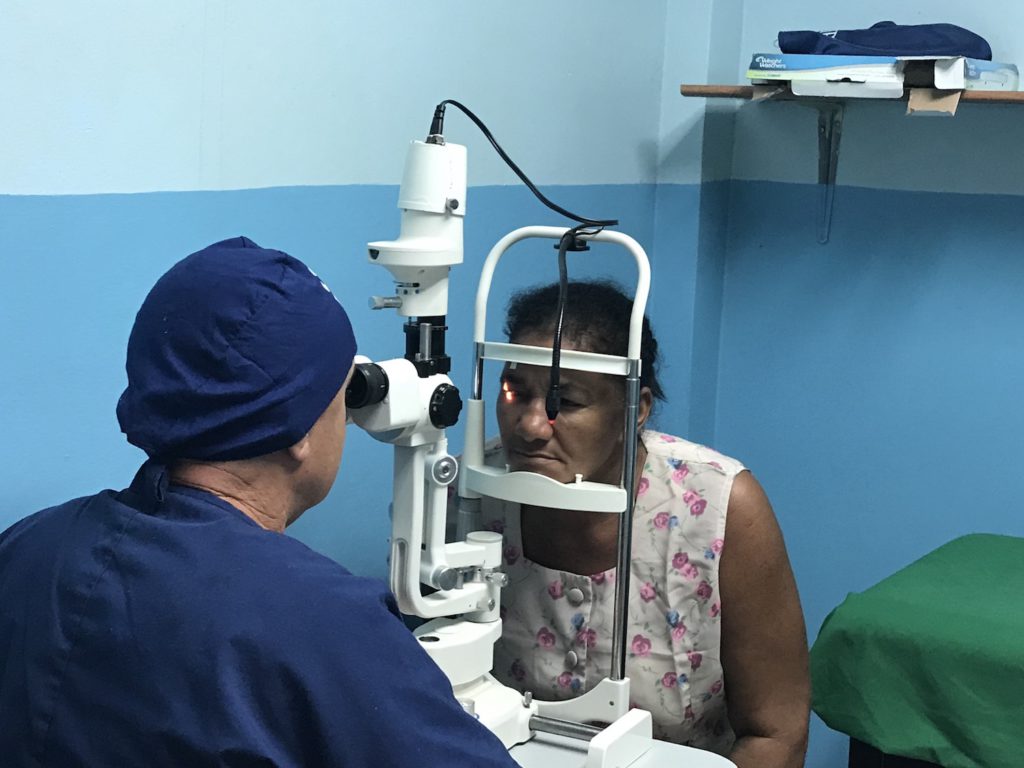 All the pre-op patients are waiting outside in the hallway and the pastor is praying with them.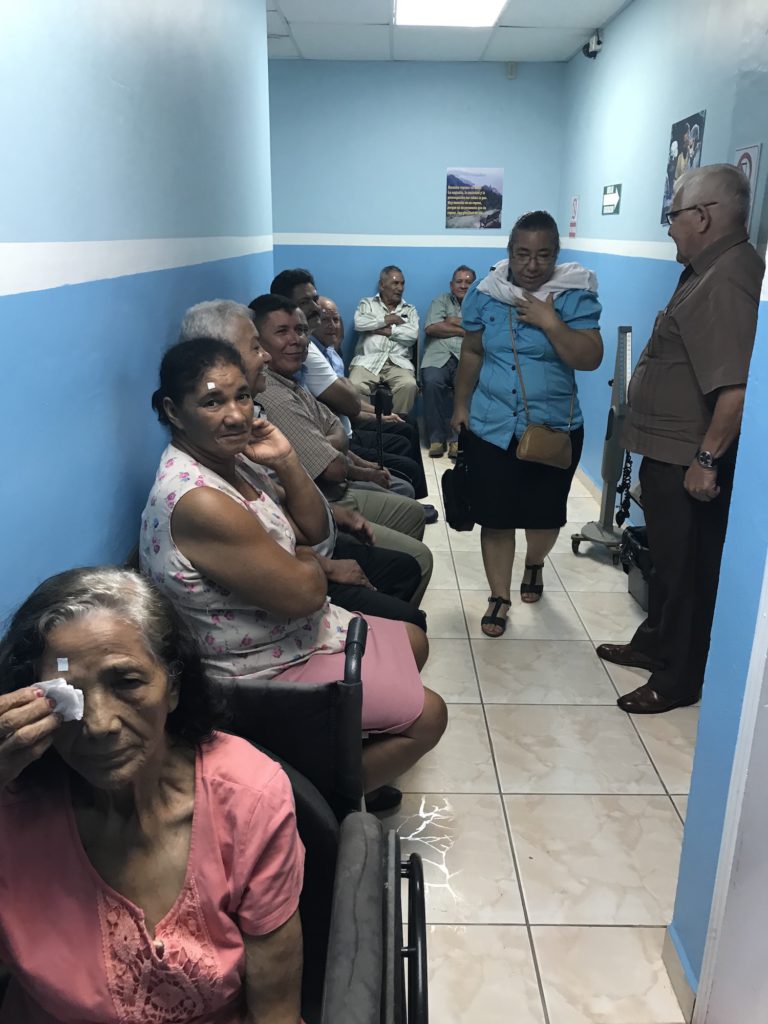 Next, we check in on our patients from yesterday's surgery day for their post-op exams.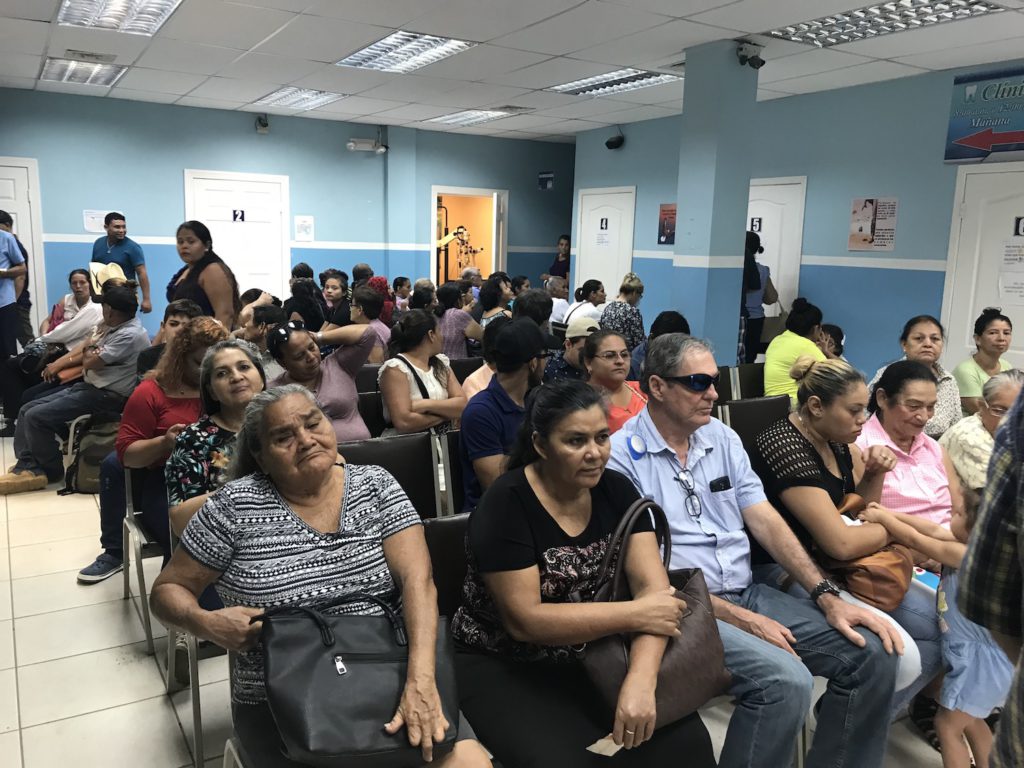 Then Dr. Kondrot begins his day in the operating room.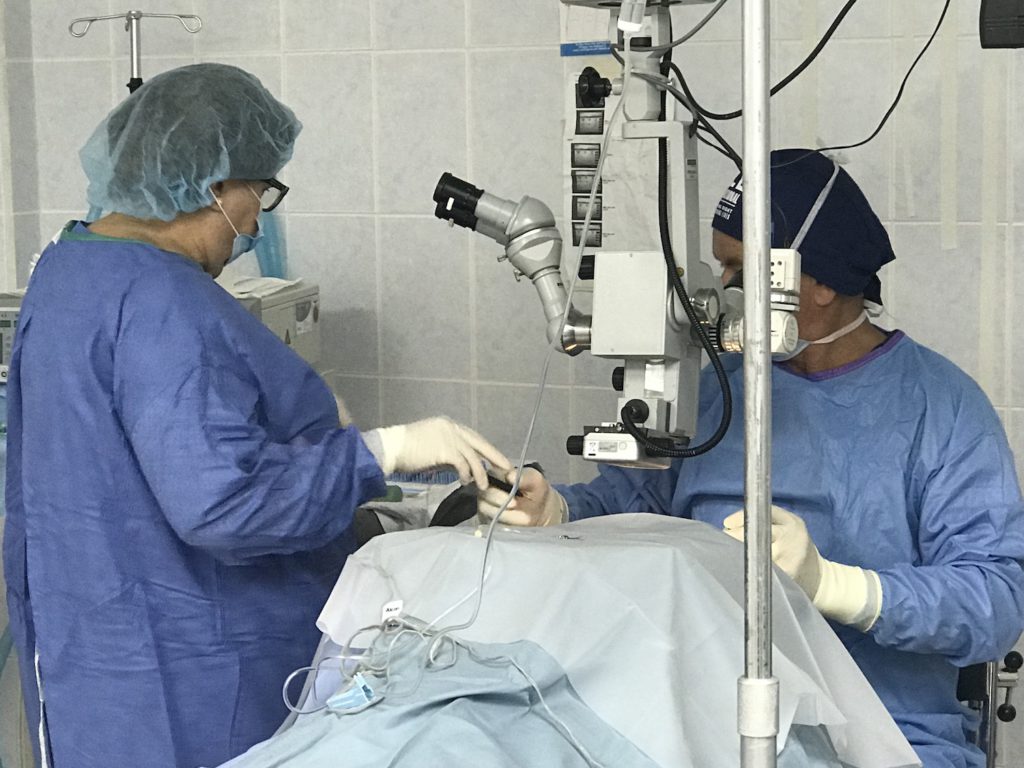 In case you are curious, here is Dr. Kondrot instrument tray that he uses on his mission trips.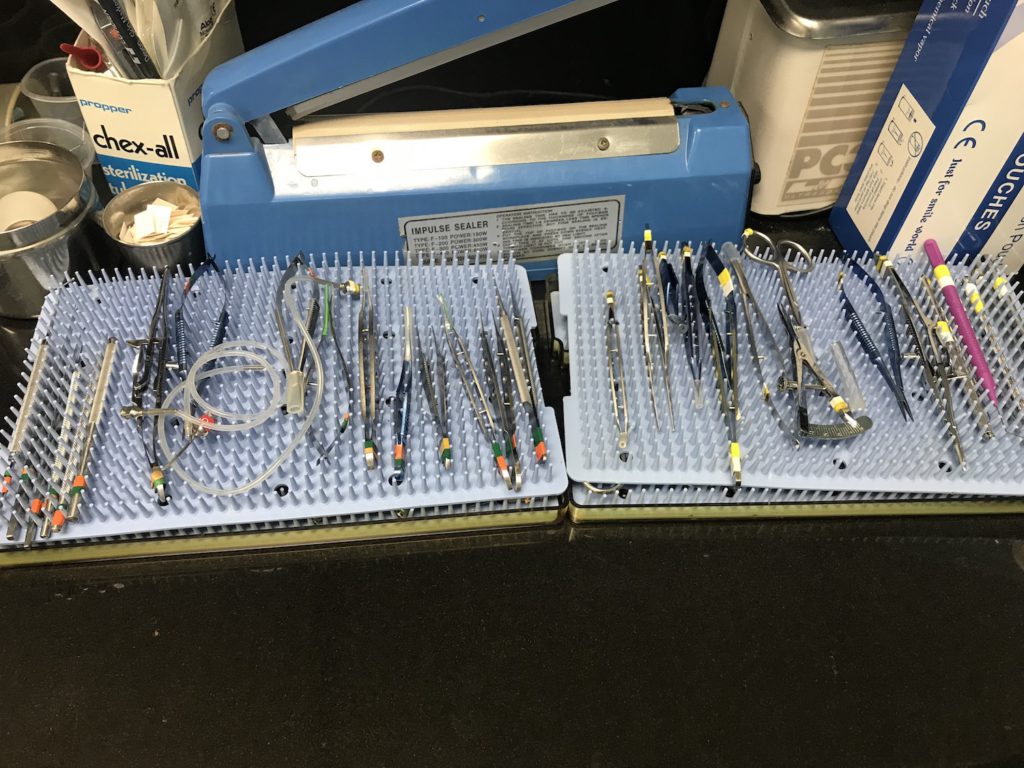 More patients continue to be blocked ready for surgery in the pre-op room.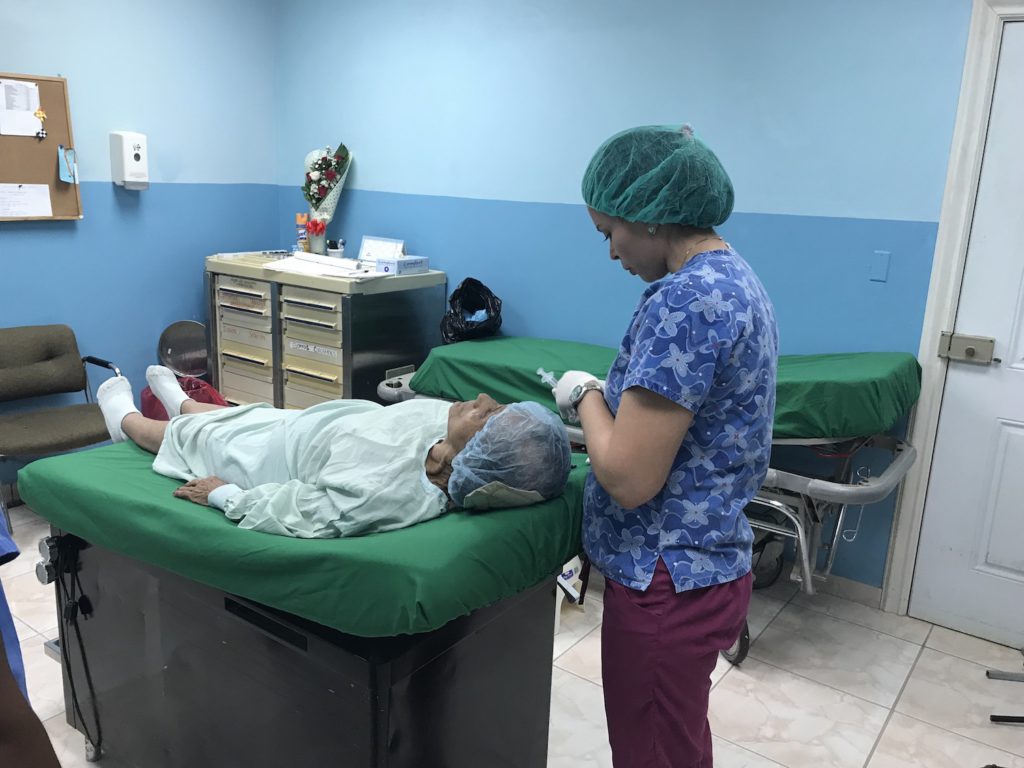 Even though this is a humanitarian effort for those who otherwise can not afford the surgery, the love and care for our patients are overwhelming. Here is one of our team member carrying an elderly patient into surgery. We do not have a wheelchair; we do not have a gurney, our assistant nurse just carries her in his arms to the surgery table!
Our surgery day is coming along great. Many cases are being finished very fast and with no complication! Great job Dr. Kondrot!
Give us your email address below, and we will keep you updated on all new posts!