The day continues with many cases of one eye patients, those who have lost one eye due to one reason or another: trauma, cornea problem, etc, and now the only one eye left is going blind due to a cataract.
We also get to operate on a young 15 years old boy who has lost his vision in both eyes due to traumatic cataracts. He was scared but we all talk to him and calm him down. Here he is waiting for his turn in the pre-op room.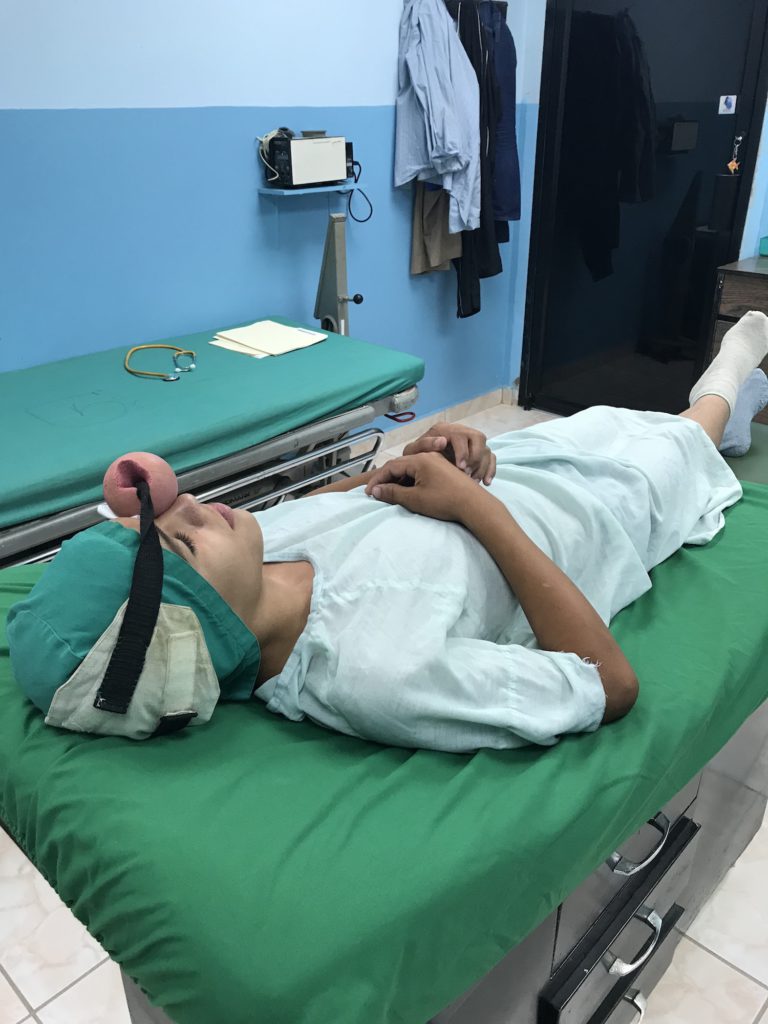 We need the Phaco machine to do his case. And the Phaco machine breaks down! Always something on a mission trip! We call in for a technician who takes a look at the machine and fix it on the spot.  What a relief. We get a working Phaco machine again!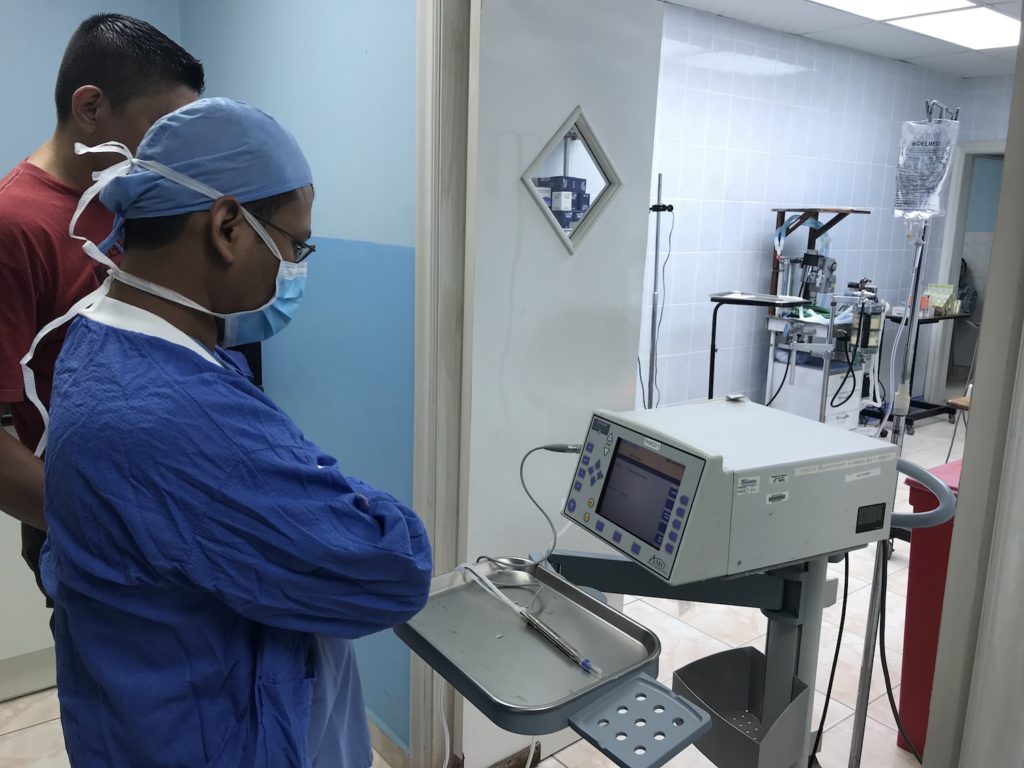 When it's his turn, The young boy bravely gets onto the surgery table. Dr. Kondrot takes very good care of him.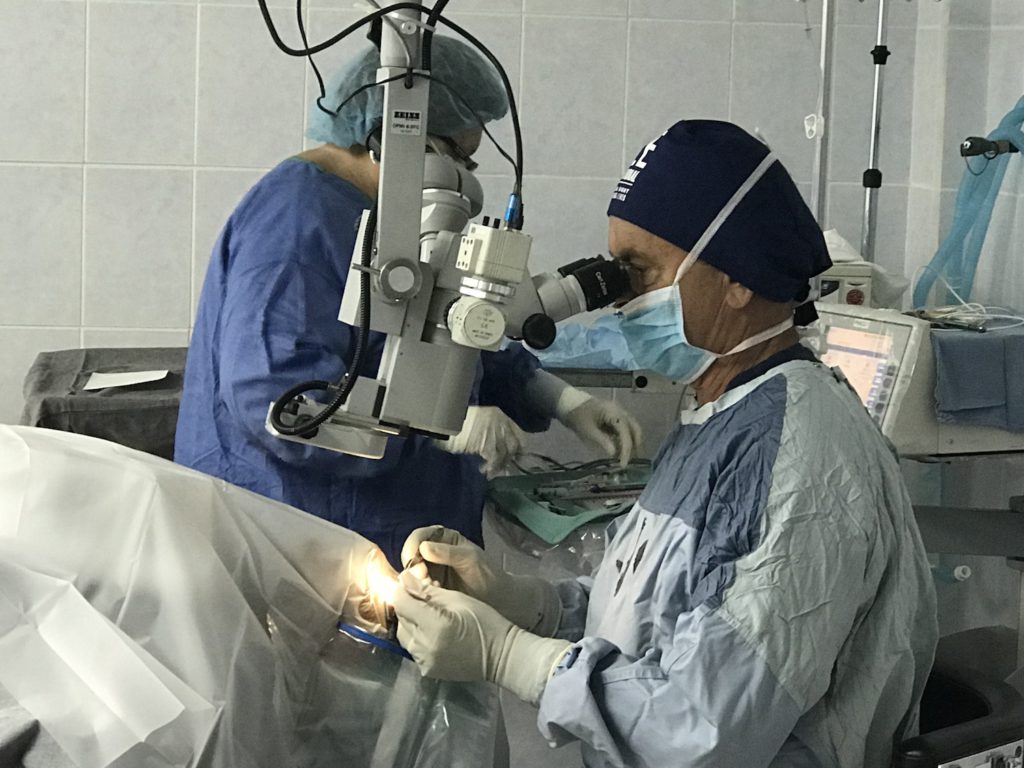 His surgery is successful.  And here they are together after the surgery. Dr. Kondrot tells the young boy to smile. He says: "Smile, you are going to see again!"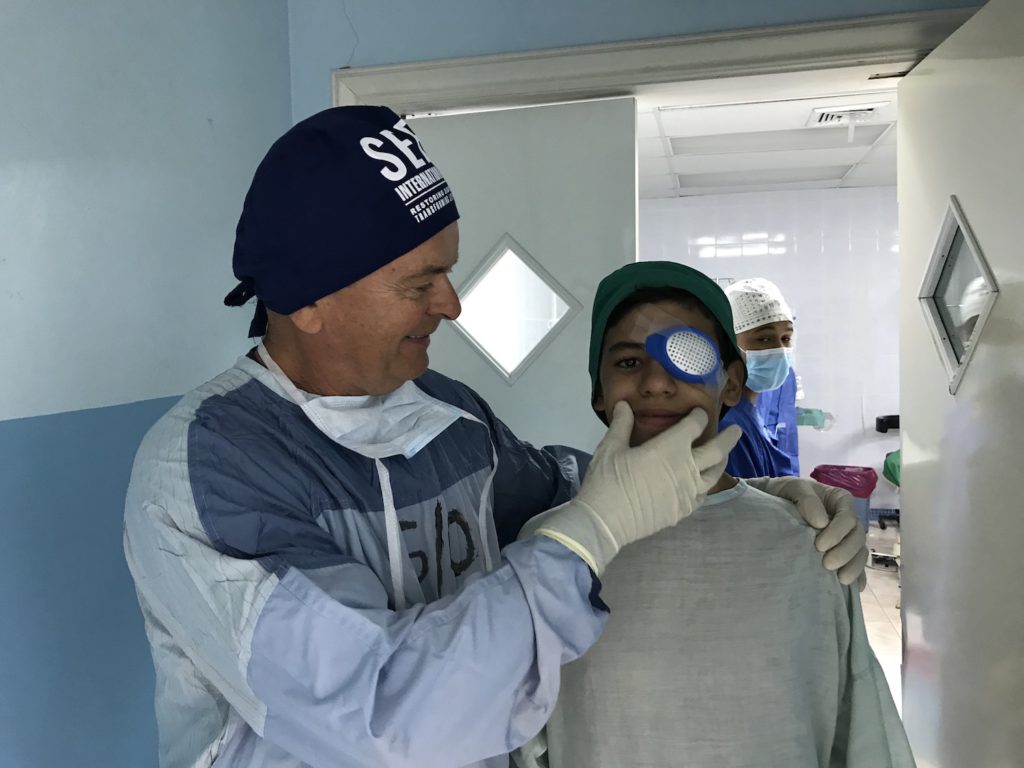 ANd the little boy cracks a little timid smile for the camera!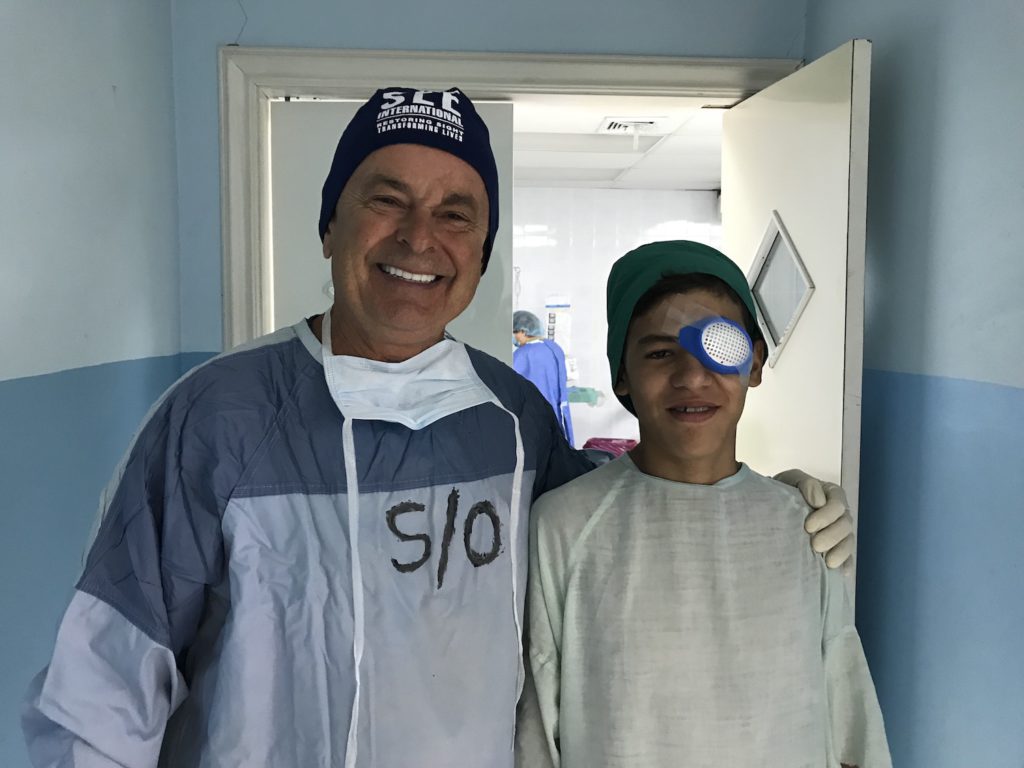 Happy day in Honduras at the Centro Cristiano de Servicios Humanitarios in El Progreso!
Give us your email address below, and we will keep you updated on all new posts!