Our surgical day is finished. We feel very good. It is a productive day, and we feel more energized than ever. We did a lot of good for a lot of people today.
Our chief cook Elsa again wows us with a delicious lunch.
This dish is chicken rice with potato salad, Honduran style! It is Elsa's family secret recipe; it is delicious but very spicy.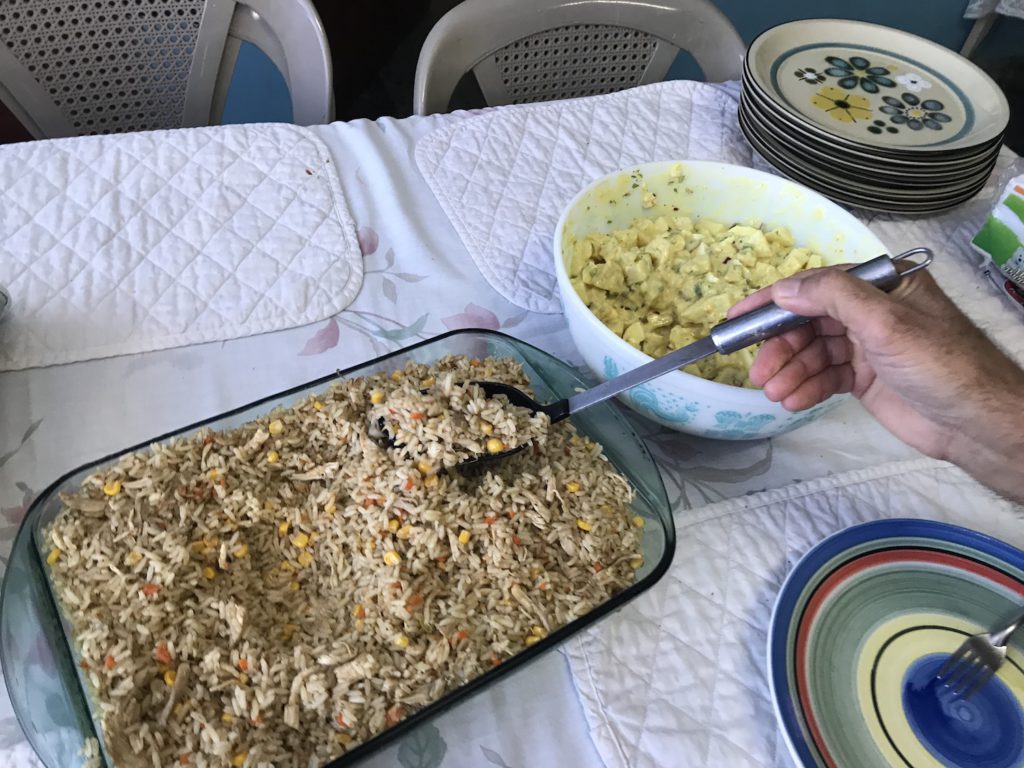 Here is a hungry Dr. Kondrot with a healthy appetite sitting down for lunch.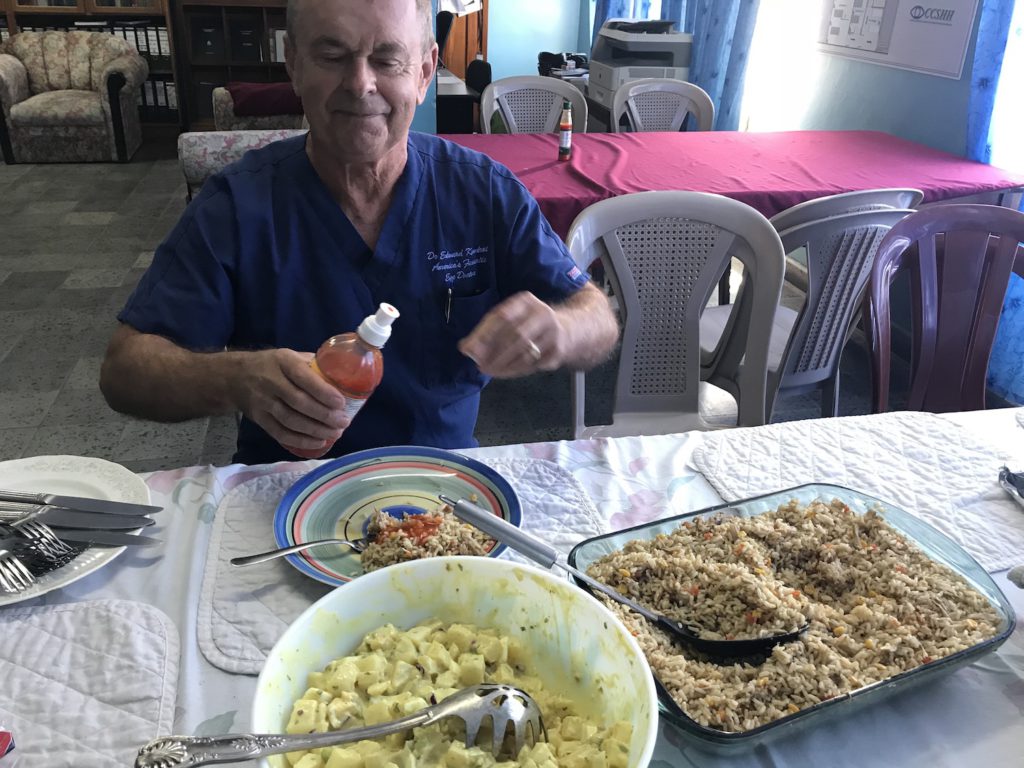 Soon the rest of the surgical team joins us for lunch. Here we have Nubia, sitting next to Dr. Kondrot. She is the best surgical assistant ever on a mission trip. Next to Nubia is Elsa the cook. Next to Elsa is Jose, then Juan, the two very fast and efficient circulating nurses in the operating room. And last we have Ivis, the nurse who does all the blocks during pre-op.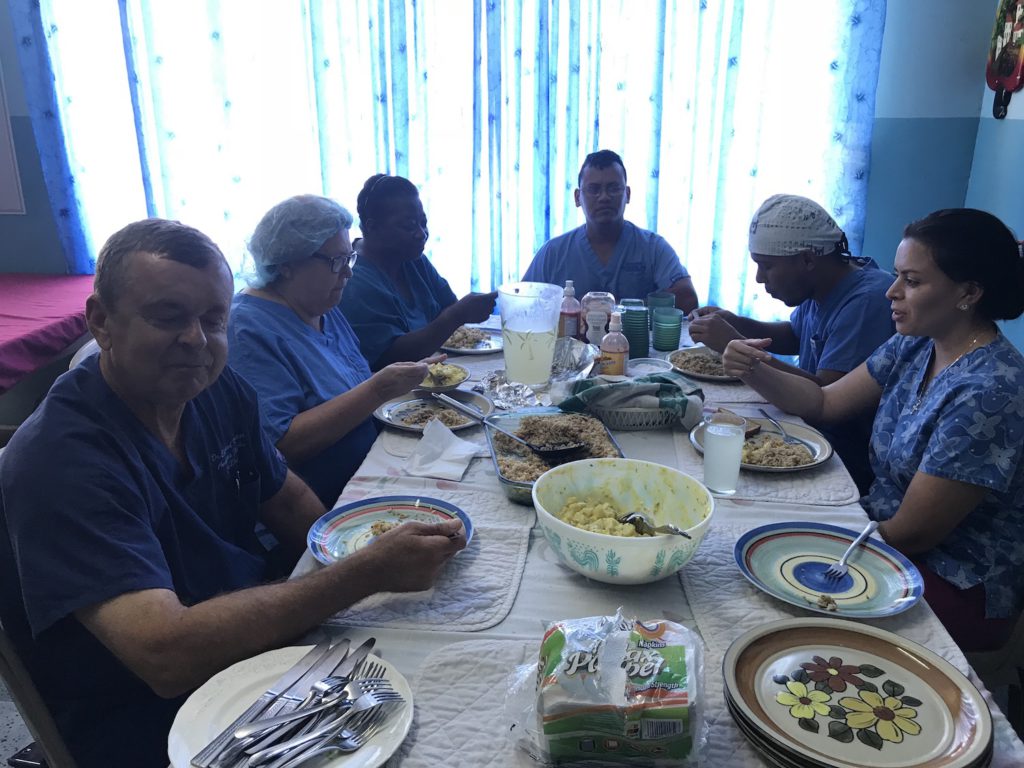 After the late lunch, Dr. Kondrot takes a rest in the guest dorm room upstairs in the clinic used by visiting doctors. We read books and discuss the cases of the day. We even take a nap as we did not have a very good night sleep the night before. While we are deep in our afternoon slumber, a knock on the door wakes us up and the clinic manager Carmen sticks her head in to tell us they have an emergency case that they want Dr. Kondrot to take a look at and give them his opinion. So we go down to the front clinic.
There we find a young boy, 14 years old, who had a barbed wired hit his eye ten days ago and now he has a lot of problem with that eye. Here he is with his inflamed right eye.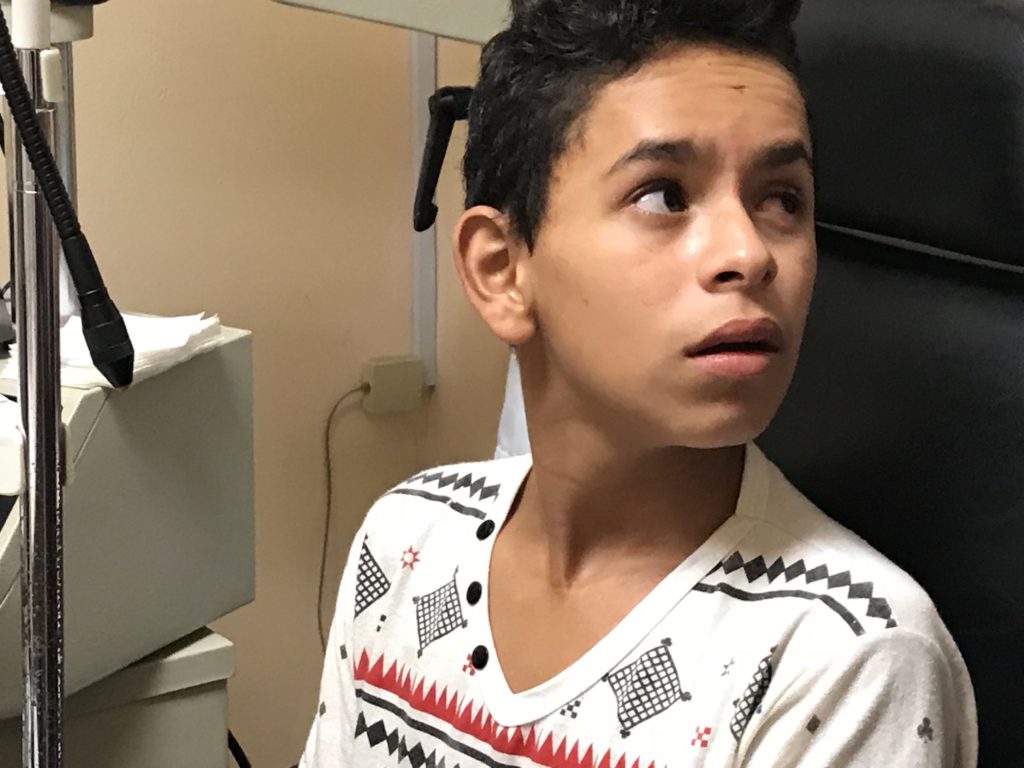 Dr. Kondrot takes a good look inside his eyes.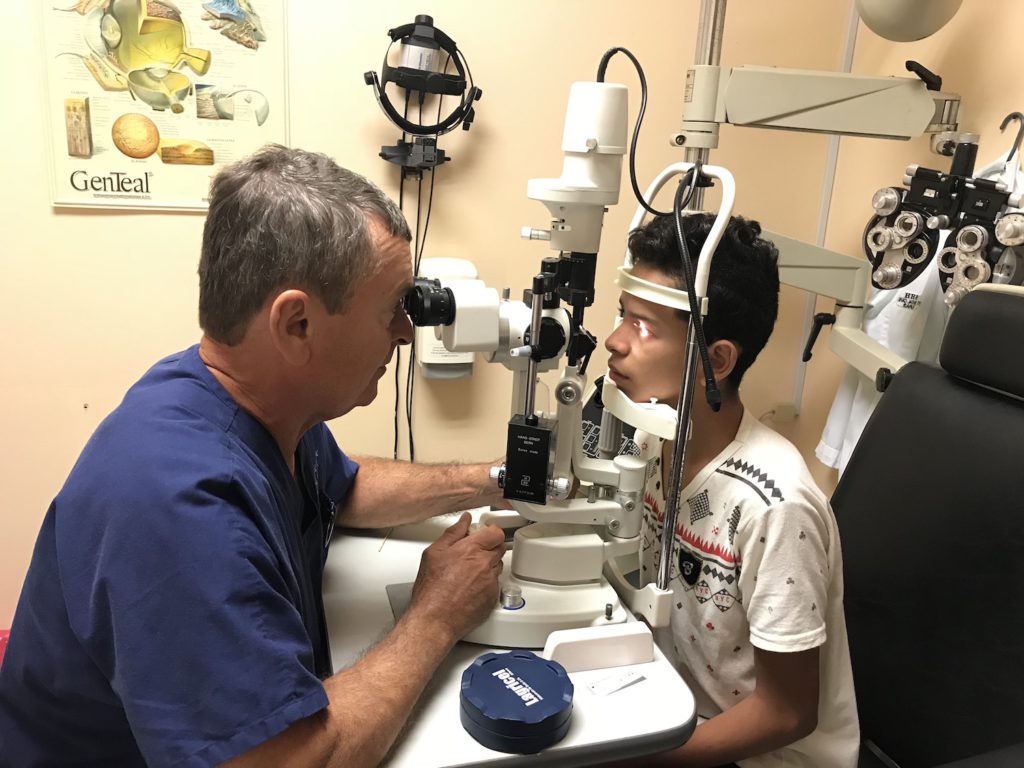 We do a scan on him to make sure his retina is ok.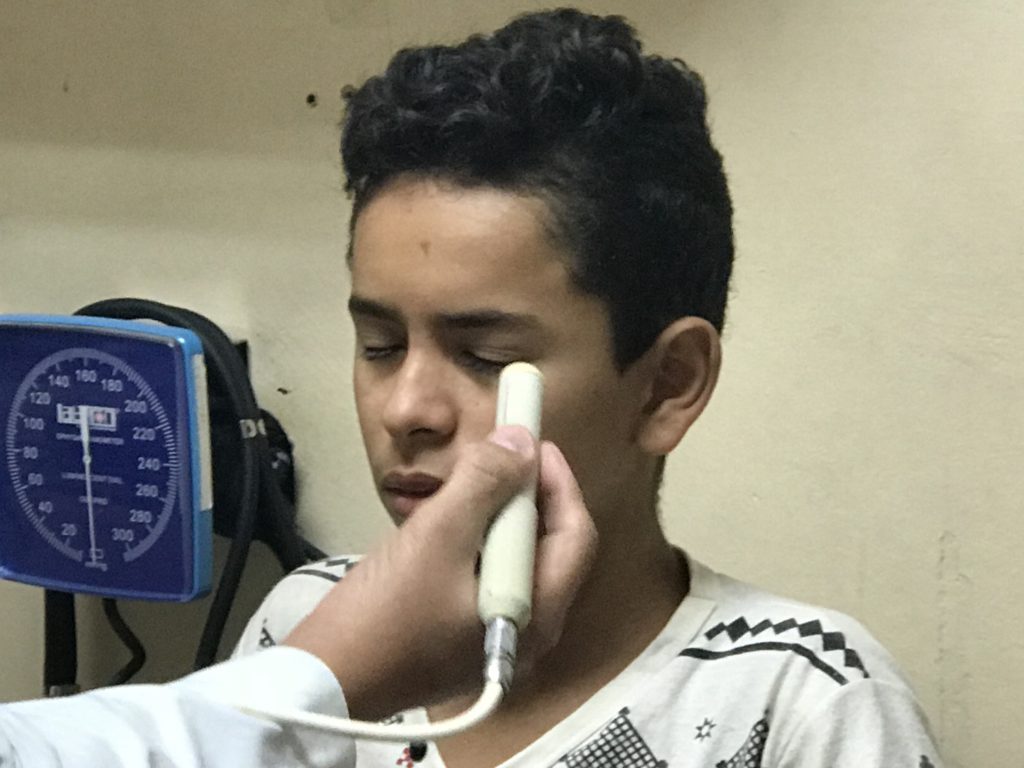 Dr.Kondrot watches over the test and decides he will operate on the boy tomorrow. He will be the last case tomorrow so Dr. Kondrot can spend all the time he needs for the boy.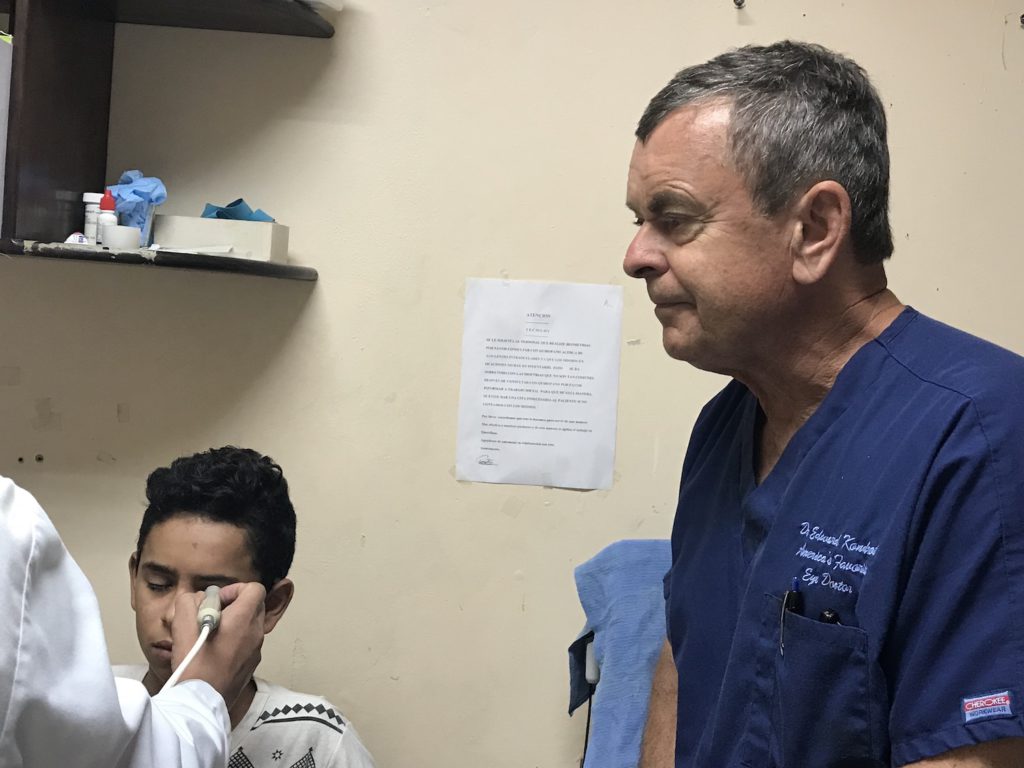 Back to our room upstairs, we work on our own Florida clinic questions from our staff then we head to the kitchen for dinner. Our cook Elsa has again prepared an outstanding meal for us. We have cheese tortilla, onions salsa and some kind of sauce on top. It is very healthy and delicious!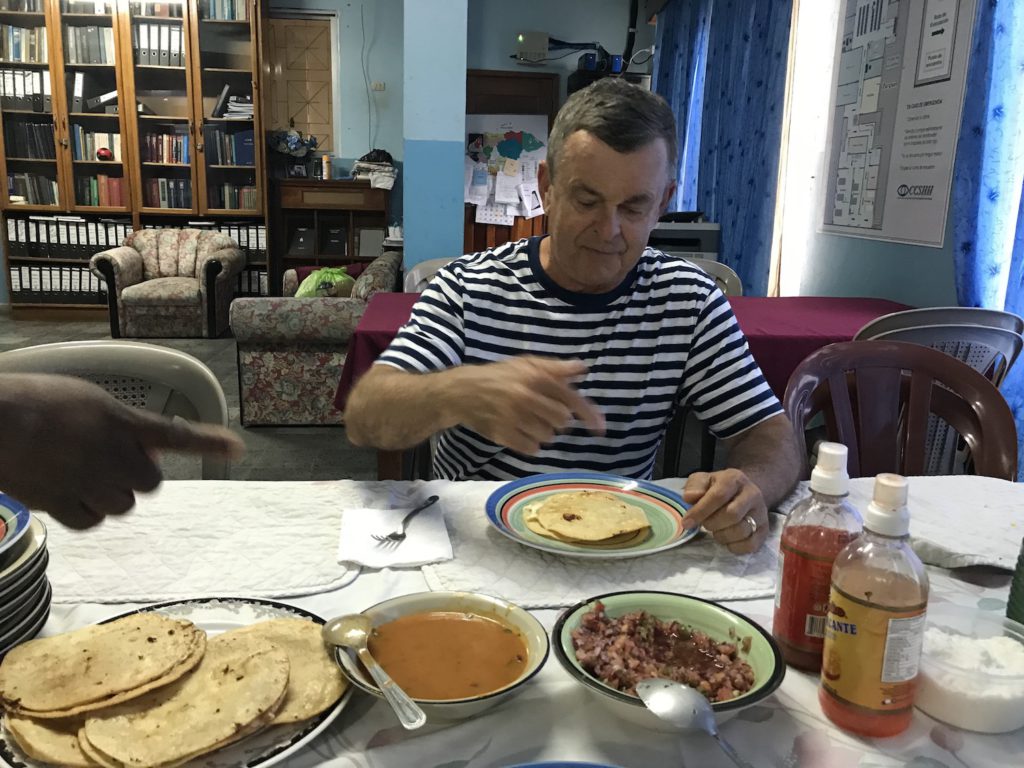 We go to bed and sleep through the night. Now that we k ow all the firecrackers are just celebration for Honduras' independence, we are not so worried anymore. We sleep soundly like two logs, while outside the celebration continues and a lot more firecrackers and even music at different times in the night.
Give us your email address below, and we will keep you updated on all new posts!