We board the flight to Casablanca on Royal Air Maroc. We are now on our own in no man's land with this airline. No longer an elite member, frequent flyer member, million mile club, "chairman preferred status" enjoying the all priority boarding privileges, we now board with everyone into the back of the bus.
This is our plane for Casablanca.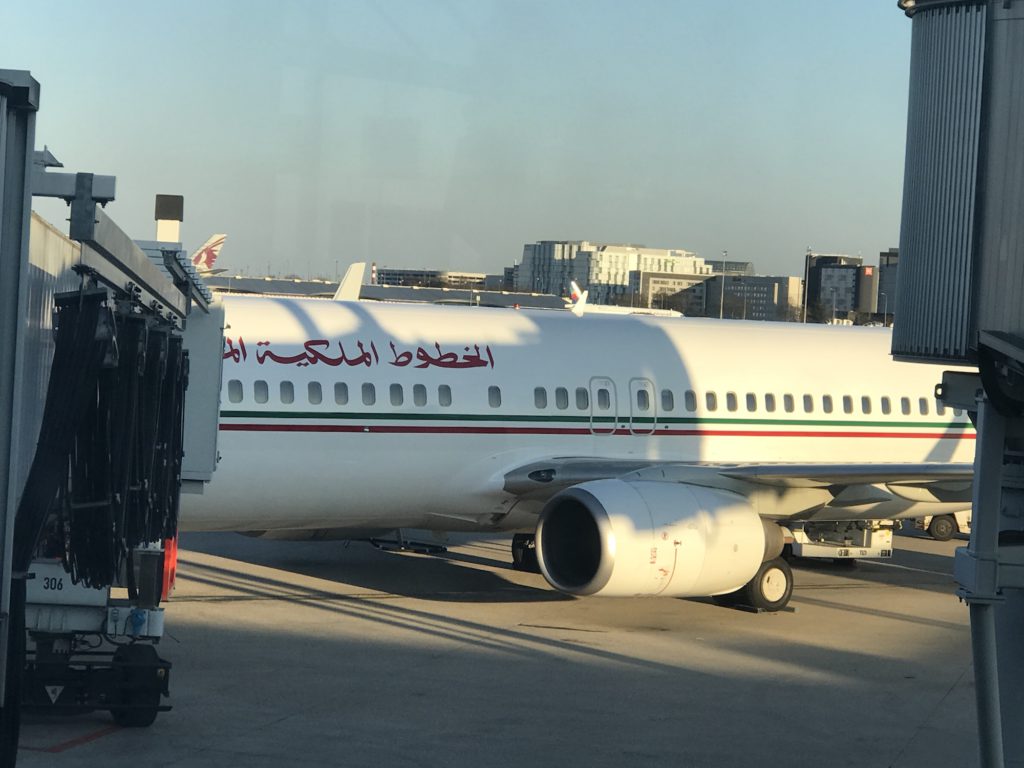 The flight coming in is late, so our flight taking off is late. We finally board and sit in our seats. All the announcements are in Moroccan and French, so if you don't speak either language, then just do what everyone else is doing. We have flown  around the world enough that we can just tune out all the announcements as we don't understand anything they say anyway.
The small screen TV keeps us updated with all the flight information we need to know to keep track of where we are.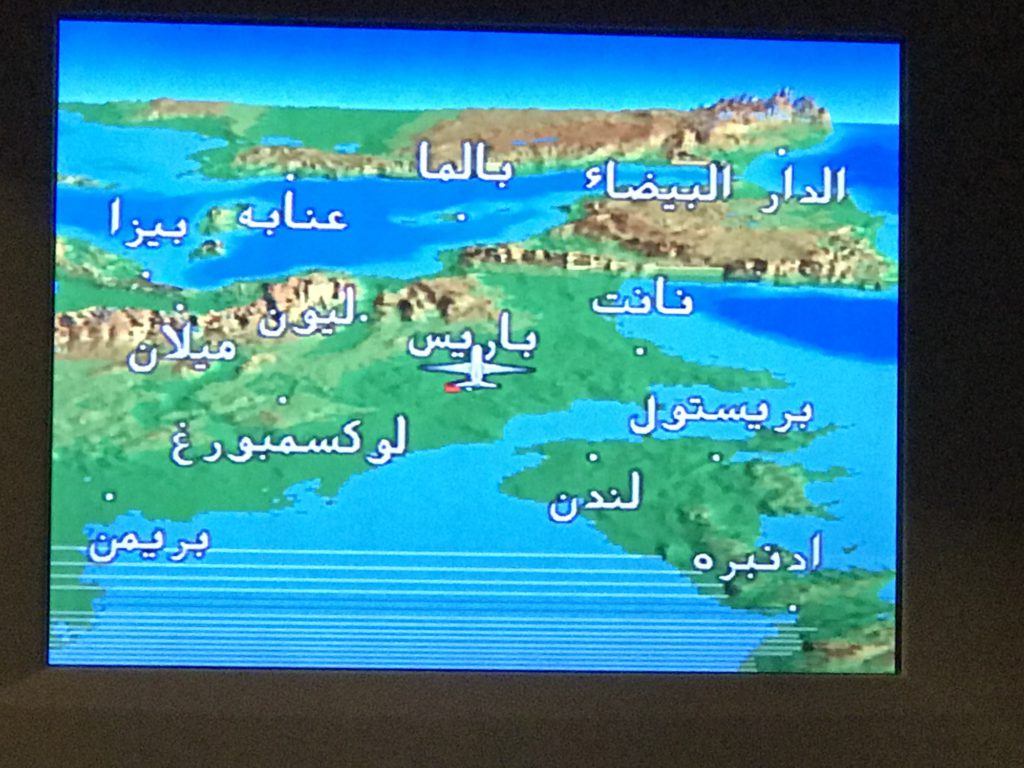 We also get to know the outside temperature, distance to destination, and current flight speed.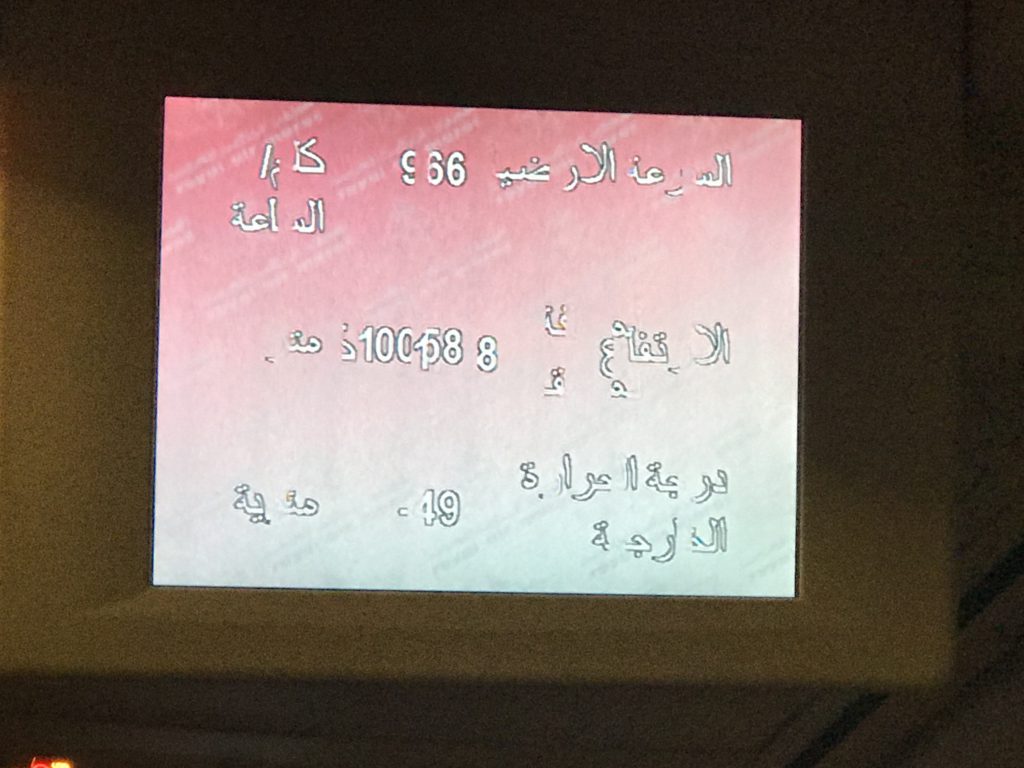 In between these important updates to tell us where we are in flight, we are entertained with silent Charlie Chaplin movies.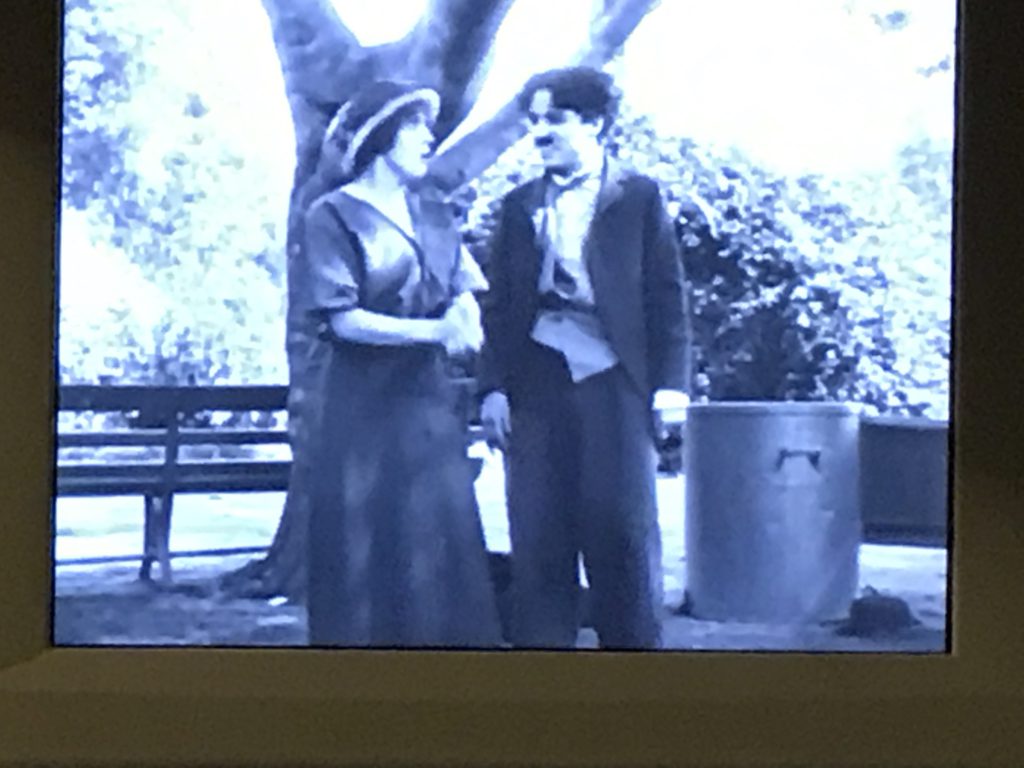 Unlike the American flights, our flight to Casablanca come with a full meal service. We pre-ordered a vegetarian meal, just to be safe because I am on the cautious side and just want to make sure we get something we can eat. I confess that when I am in a new place where I am unfamiliar with the local culture and custom, I always go easy on myself and proceed slowly. We get our plate of food with a serving of couscous which was delicious, two pieces of broccoli, one piece of carrot, and one piece of zucchini. A green salad of bell pepper and some fruit. I enjoy the hot meal served while watching what is being served to other passengers. They are all offered a choice of either chicken with rice or beef with noodles. I think that makes sense, as there are a lot of international travelers, the airlines would be smart to serve regular easy-to-eat for everyone.
Two-hour flight to Casablanca, landing at 9 PM with a one hour time difference now. We need to reset all our clocks with the new time for Africa.
Casablanca airport at night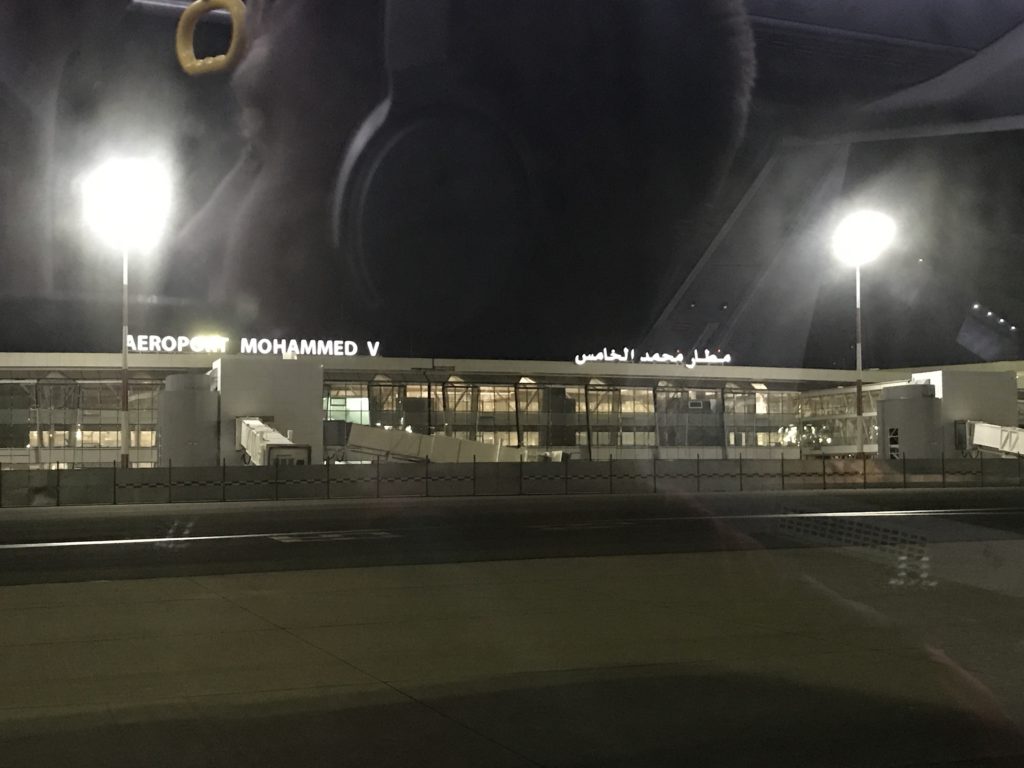 Arriving at the Casablanca airport, Ed has to go find some vitamin C as we both are starting to have running noses and slight sore throats. Not a good sign. We both need some boost to fight an incoming cold. No luck finding any vitamins here. We just keep loading ourselves with water to keep hydrated.
The Casablanca airport at night time reminds me of that scene when Humphrey Bogart as Rick Blaine decided to stay back and let the love of his life, Ingrid Bergman as Ilsa Lund, leave for America with her husband Victor Laslo. I try to look out the airplane window and replay the scene in my mind but fail miserably as the 1942 movie was far from anything like the modern day Casablanca airport. Oh well, I try.
The airport is bustling with activity even though it is nighttime. We head straight to our gate for the next flight, passing a Paul sandwich shop which gives Ed a smile on his face—a souvenir of Paris for sure. I notice Casablanca even offers an option of a room for a stay over with shower and breakfast. Good to know. Maybe next time we can just get here and stay overnight in case we need to!
Our next flight to Monrovia, right on time. An almost midnight departure. The same routine, but now with a new touch: we got Moroccan, French, and English announcements! The Charlie Chaplin movies are now replaced with Pepe Le Pew cartoons. I am surprised that a hot meal is served even at half past midnight by the time we reach high altitude. We get the exact same vegetarian meal while everyone else is offered fish or beef choice for a hot meal. We eat what is served, to our surprise, as it is very late in the night, but as I say to Ed when we open the wrapping of our vegetarian trays: It's always dinner time for us somewhere. It's so true. Midnight in Africa is 7 PM in Florida. When we arrive, 4 AM is 8 PM in California. At any time of the day, we can always make it 7 PM in Hawaii or Vietnam or Paris. We are such world citizens now. We actually have been to all those places back in January, one month ago!
After the hot meal, we sleep.
The plane lands in Monrovia at 4 AM. It's dark, and I am very tired and sleepy so I do not take any pictures. We go through customs. A few questions, how long are we here for, what are we here to do, etc. Then they fingerprint us and off we go to get our luggage. Nothing else of note. No late or lost luggage, which is a huge relief as we need those surgical tools badly.
We are greeted right outside by our coordinator, who lives in Philadelphia but had flown over a week earlier to make sure everything is organized for us. His name is Joe and he is the nicest person on earth, so welcoming and appreciative of our help for the blind in Liberia. He immediately makes us feel at home. The drive to the hotel is pleasant. I can not see anything out the car door as it is still pitch dark outside.
Joe explains to us that traffic is actually very bad in Monrovia as there is only one road connecting the outskirt of town to the downtown areas. Lots of construction everywhere. We get to our hotel, which is all paid for us including breakfast and dinner and all transportation for our work. Joe really did an excellent job. He even gives us a large flat of bottled water. This is the first mission that has all accommodations, meals, and transportation included for us as our work has always been self-funded, meaning we pay for all our expenses from airline tickets to hotel rooms and meals and transportation.
Our room is very basic but comfortable. It has a private bathroom with running hot and cold water with a shower and air conditioning, a small fridge so we can keep our bottled water cold, even a small TV and a small table where Ed can do his work. That's all we need. The tiled flooring keeps the room cool during the hot sunny days. It's no Ritz Carlton but very comfortable for the two of us, but the view out the window remains a mystery for me as I have not yet stepped outside to figure out what the surrounding area is made up of. There is a lot of construction going on so maybe there is another building being built next door. Who knows, but the bars on the window certainly keep the room more secure.
I wash up and hit the bed and pass out into a deep slumber for a few more hours. Ed, like a growing boy, actually gets up in time for breakfast after a short nap. He snaps a picture of his breakfast for me to see.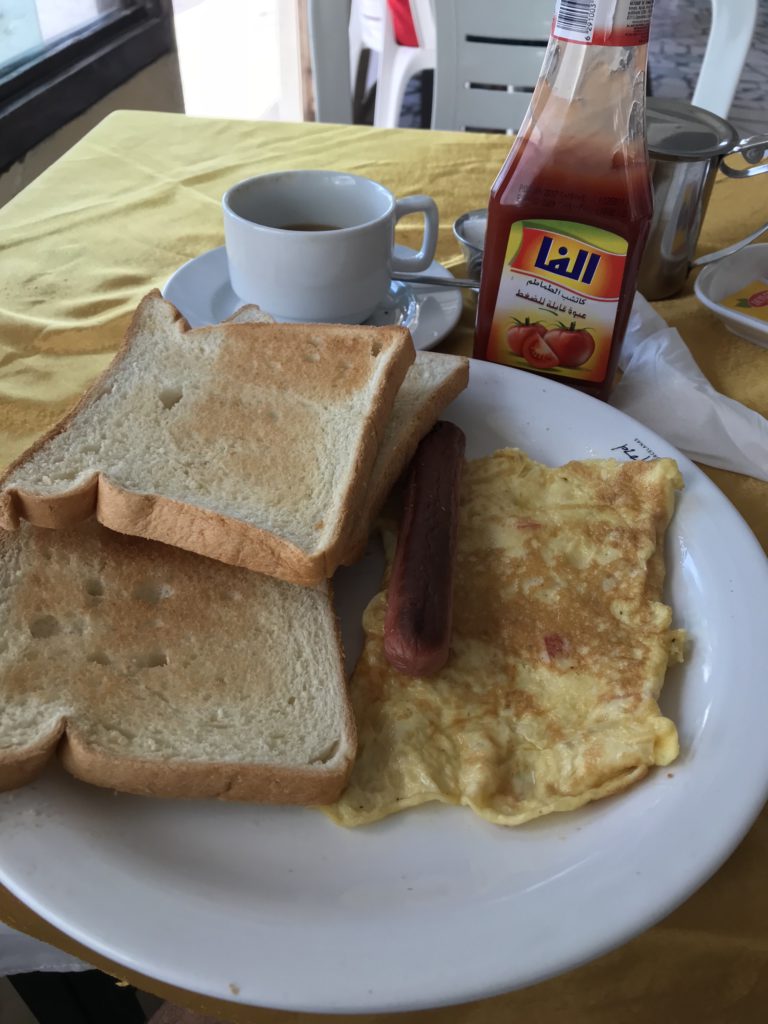 At noontime, we get out to meet Joe again who is now in the company of a press and media lady who is in charge of radio and TV and newspaper advertising and interviews about the medical team coming to Liberia to get people to come to be examined by the doctors from America.
We take a picture together and here are the two of us with Joe and the media coordinator in Liberia.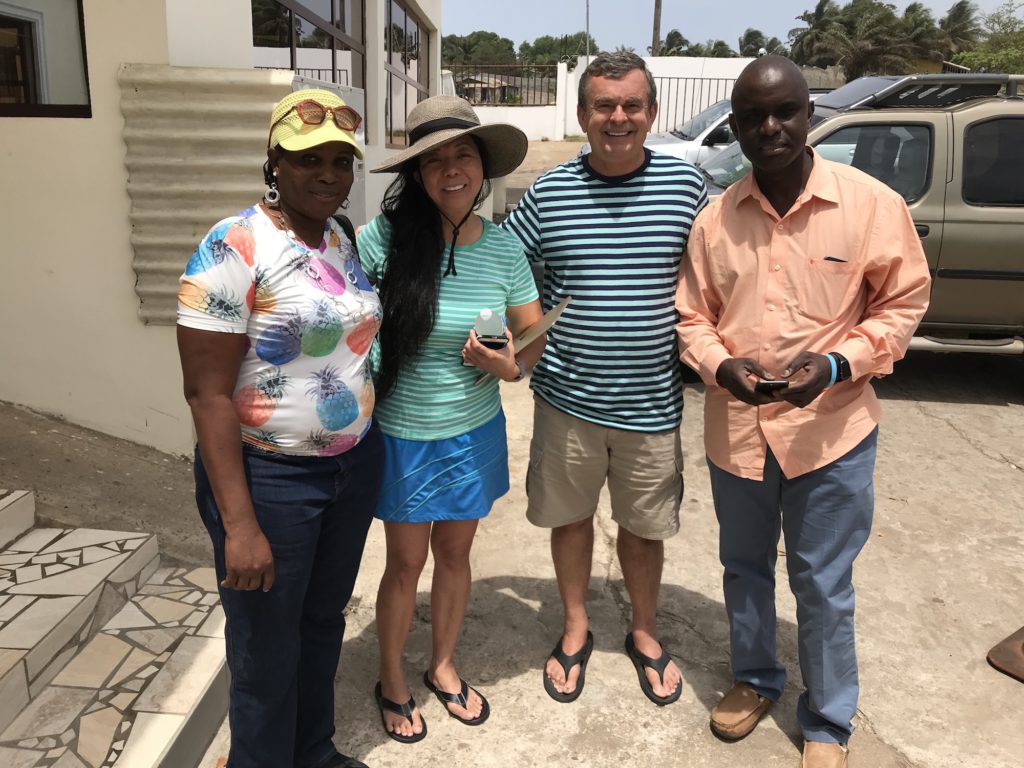 We are offered a ride to a nearby restaurant for lunch. We drive past the large ministry of health complex and I have my first glimpse of the busy Monrovia traffic scene. Very crowded, noisy with horns honking nonstop and people hustling around selling all sorts of packaged food to people in the cars stuck in the traffic jam.
We get back to the hotel and get some rest while waiting for the rest of the team to arrive from America with the supplies and medicine later today. While walking back to our room, we are stopped by a local man with his 3 years old son. He heard an ophthalmologist is coming to Monrovia and he asks that we take a look at his little boy who is not seeing very well. Ed does an on the spot and in the street examination of the boy.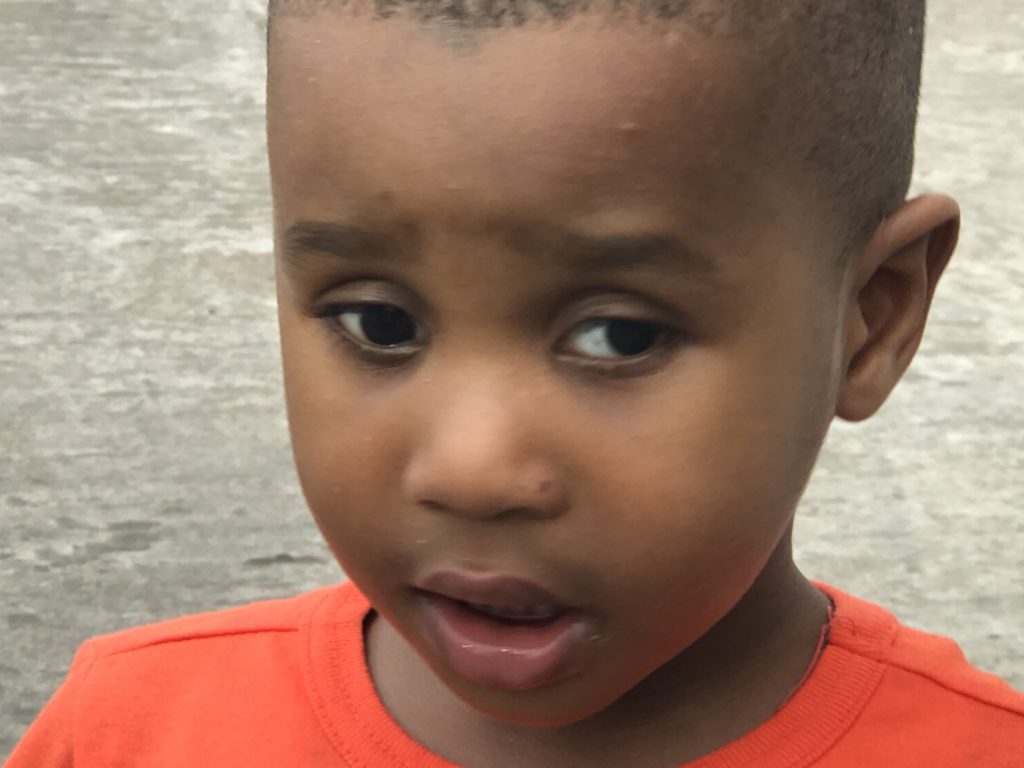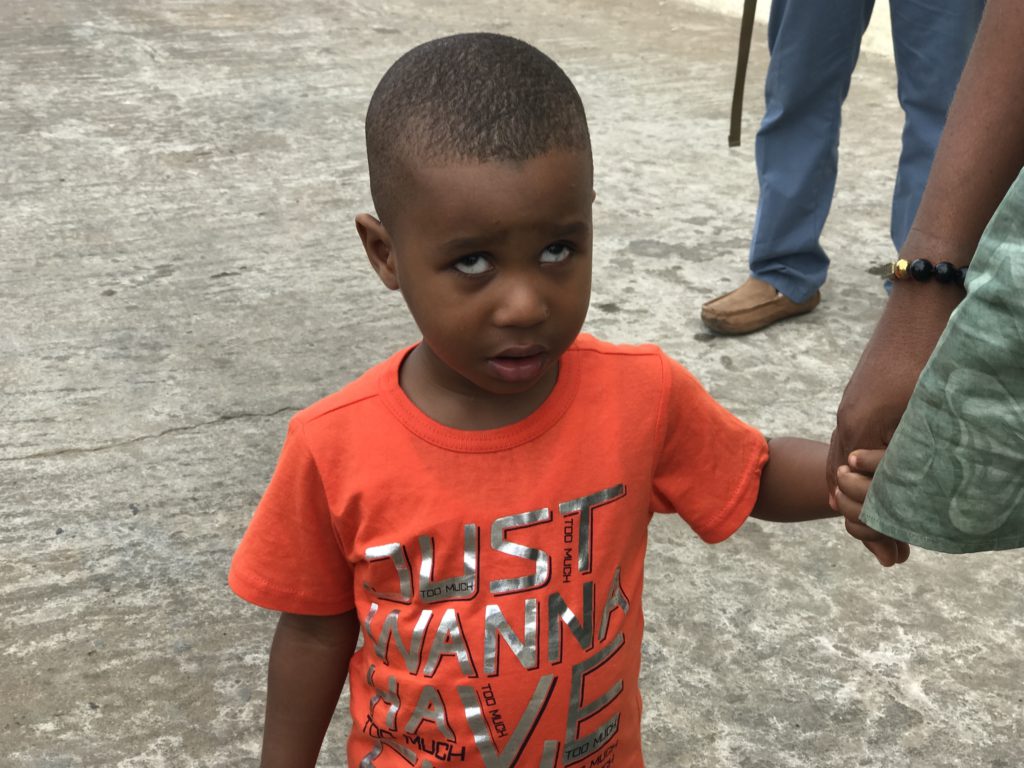 Back into our room, Ed takes a look at the little boy's eye records. He has been going to all the hospitals around and even has taken a trip overseas but no doctors could figure out what is wrong with his eyes.
Ed reviews the X-rays without a lightbox.
We will have to see the little boy in the clinic on Monday morning to look carefully inside his eyes with the correct medical tools.
We decline the offer from Joe to join him to go to the airport to pick up the team arriving at 8:30 PM. With both of us fighting a cold, we think it is better that we stay back, rest up, and then join them for dinner when they get to the hotel. We sit outside under the Tikki huts and enjoy the afternoon sea breeze.
Picture insert here.
Still no call from Joe by 9:30 PM, we go down to the hotel to get dinner by ourselves. The team must be arriving late. The hotel restaurant is situated nicely on the bay, with music but quite empty. Only the two of us. No shrimp available tonight. Only fish and chicken. No vegetables on the menu neither. Ed orders a grilled barracuda dinner plate while I choose a grilled fish plate. I am told by the waitress that grilled fish is different from grilled barracuda. I wanted some vegetables and plantain is the closest thing to vegetable one can get but even the plantain is not available tonight so Ed has to go with french fries while I choose rice for our side dish.
Here is Ed's grilled barracuda with french fries
and here is my grilled fish with rice
When my dish was served, the waitress said to me that she has put the hot sauce on the side for me, how nice. I took a taste of the grilled fish, sans hot sauce and immediately my sinus got cleared! The fish is so spicy hot it is a blessing they put the hot sauce on the side! I manage to finish dinner, sweating but thinking to myself all this heat has got to be good for my cold!
By the time we are done with dinner, still no sign of the team arriving at the hotel yet. It is very very late. We can't wait up any longer so we get to our room for the night. We will check in with Joe first thing in the morning.
Give us your email address below and we will keep you updated on all new posts!