Dr. Kondrot attends the training course at NIIOS in Rotterdam, The Netherlands. NIIOS treats ophthalmological diseases with a focus on corneal disorders and ocular surface disease.
We are here for two days of DMEK (Descemet membrane endothelial keratoplasty) work and one day of advanced procedures in ocular surgery. Dr. Kondrot joins eight other ophthalmologists from many countries including Germany, France, United Kingdom, Taiwan, USA, Argentina, India and United Arab Emirates in the course.
The doctors first learn the techniques of DMEK.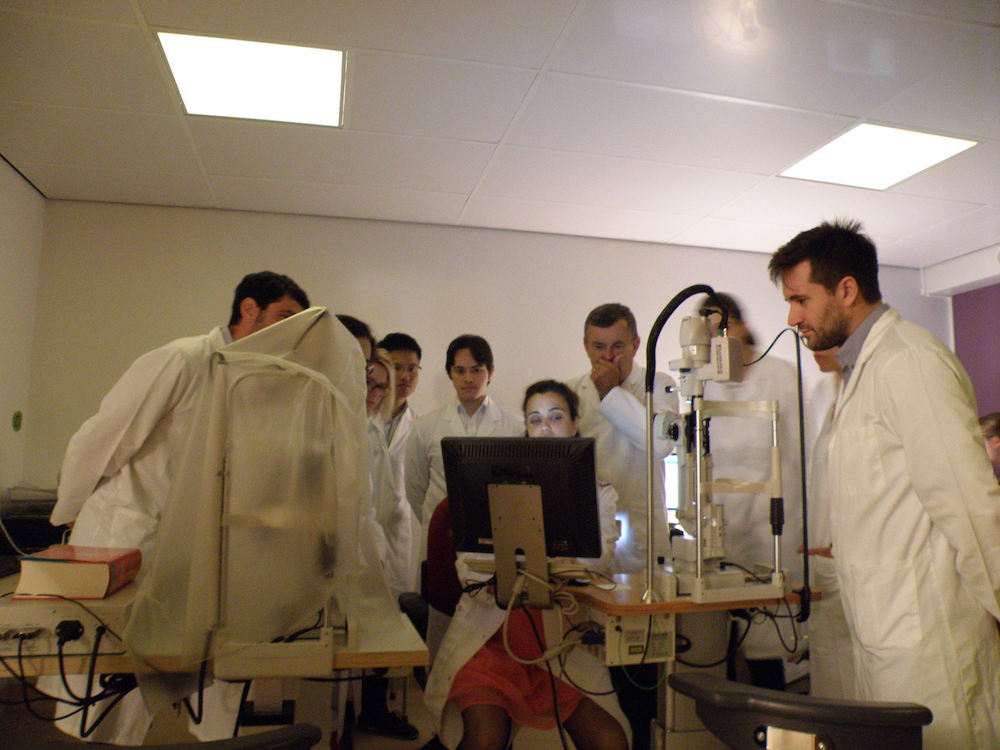 DMEK is the latest refinement and innovative technique for endothelial keratoplasty. It allows the selective replacement of the patient's diseased Descemet membrane including its endothelium. DMEK provides advantages such as a near perfect restoration of the corneal anatomy, low complication rates, and promising graft survival rates.
The doctors get set up for their wet lab where they practice the techniques they have learned.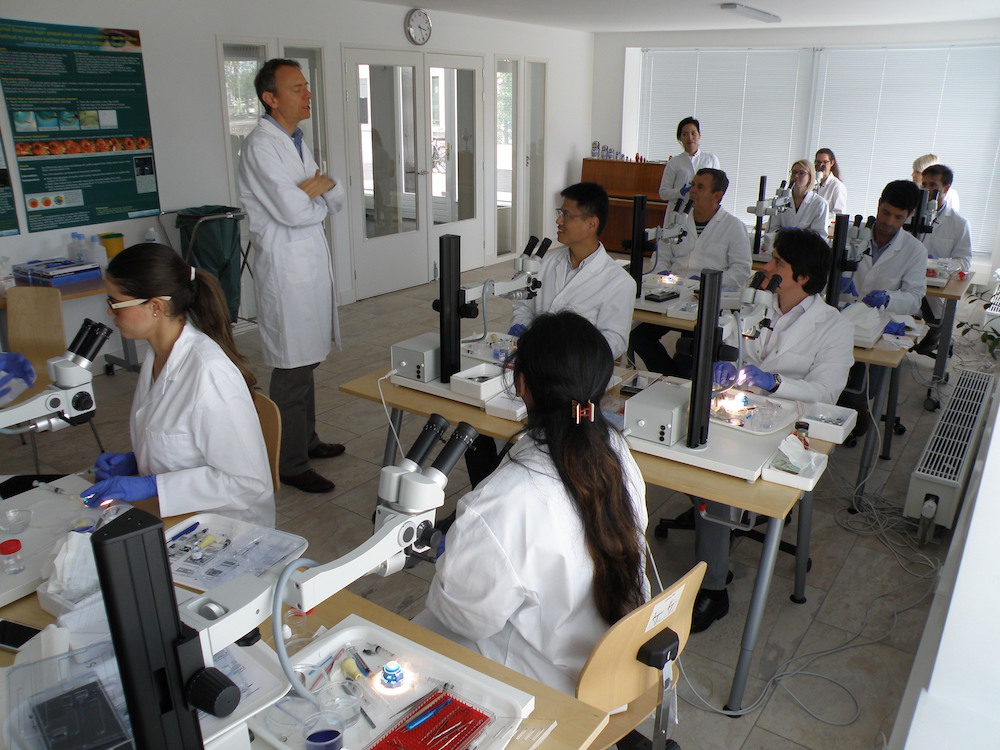 More lectures and more practices ensue. After that, they participate in surgery.
The two-day training is exhilarating, and Dr. Kondrot knows the results of his corneal procedures will be greatly improved from here on out. Dr. Kondrot gets a beautiful certificate for his work at NIIOS. Way to go Dr. Kondrot! Keep up the good work!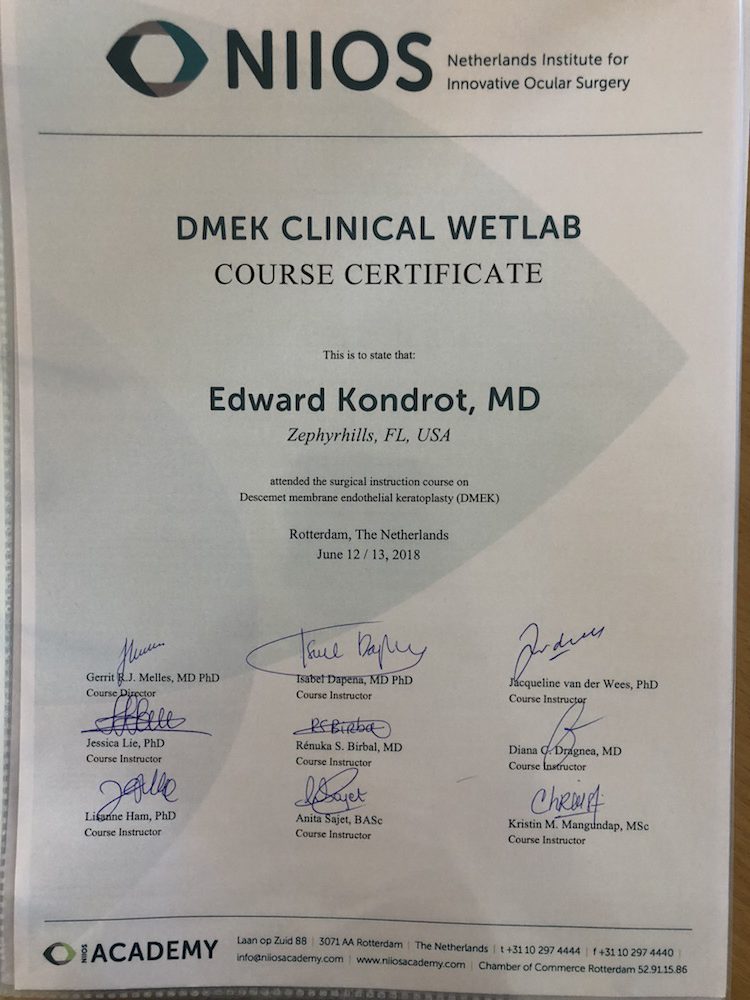 Here is a picture of Dr. Kondrot and Dr.  Gerrit Melles, Winner of the 2017 Helen Keller Prize.
After two long days of work in the labs, the whole group gets together for a nice group dinner at the New York hotel.  This historic New Hotel is a landmark in Rotterdam where in the days after the world war, this is the place where a lot of Europeans board the ship for America, leaving Europe for good to settle in America. A lot of them later come back years after their departure to look at this place, so there is a lot of tourists around the hotel and restaurant.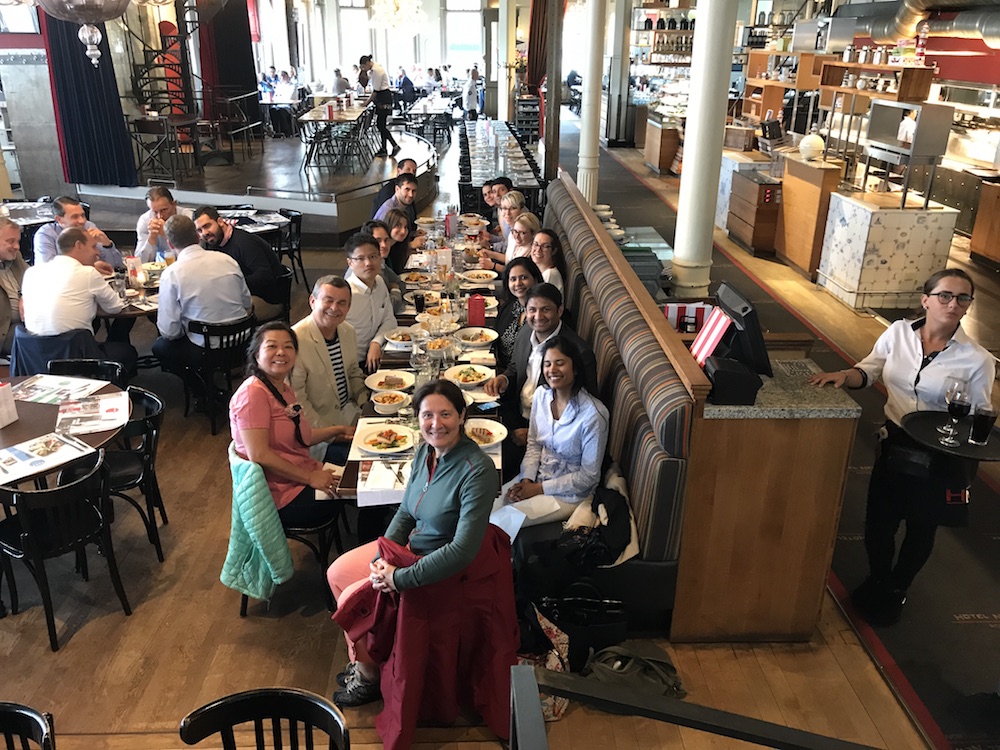 We get to take the water taxi on the way back to the hotel.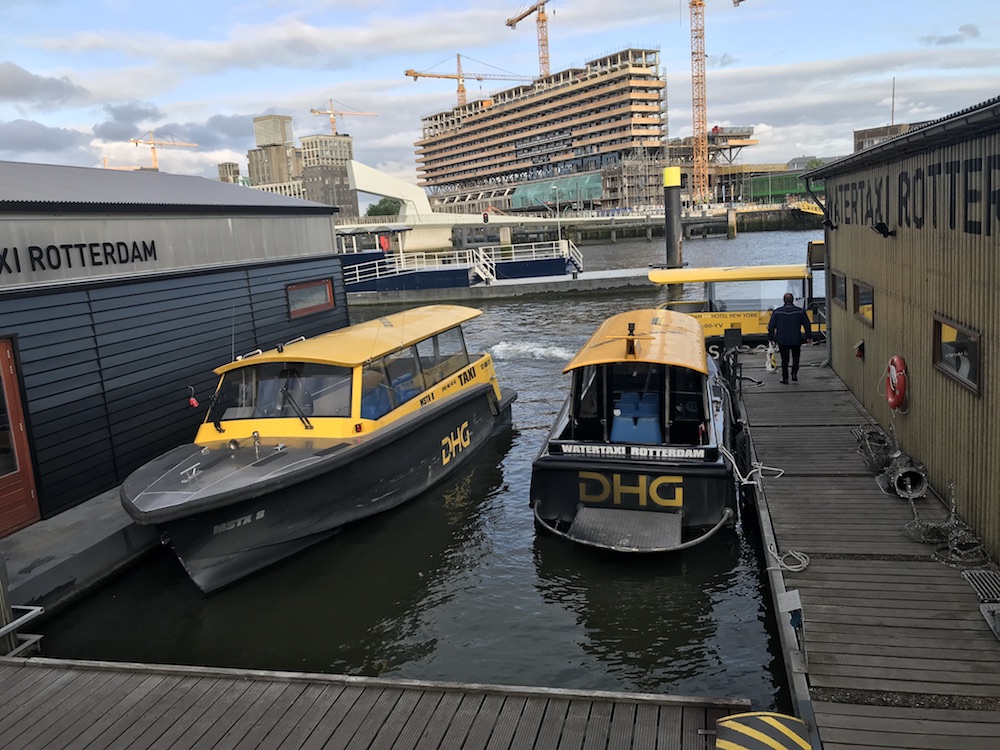 Here is the whole group of doctors together on the water taxi having a great time with the ride back to the hotel.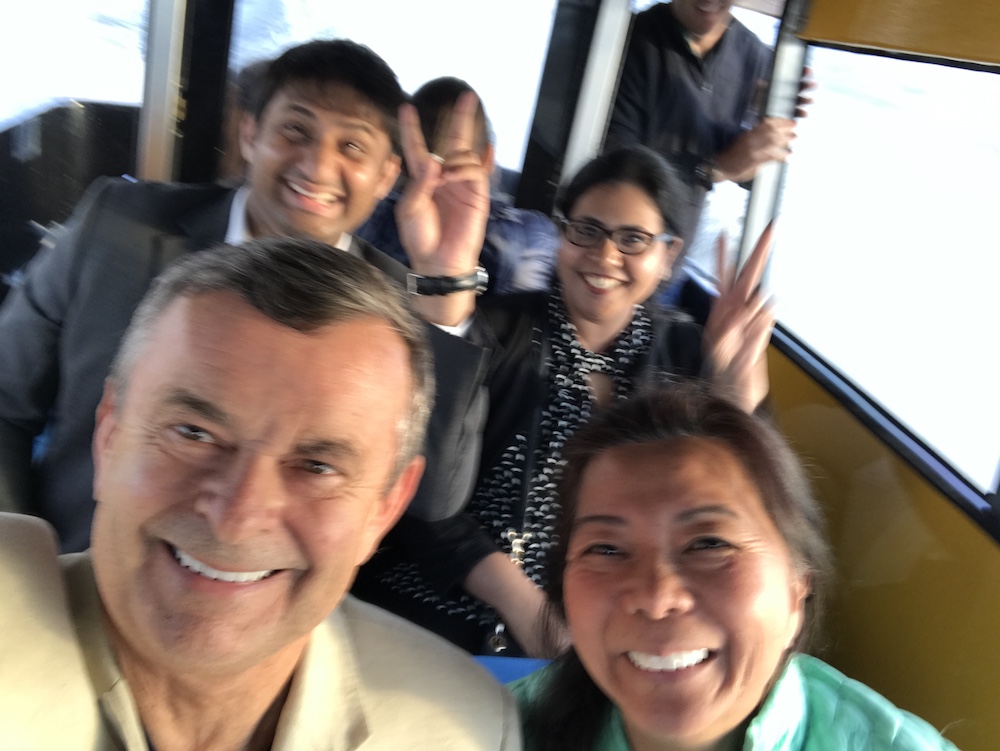 Give us your email address below, and we will keep you updated on all new posts!