Dr. Kondrot attends the World Ophthalmology Congress in Barcelona, Spain. One of the biggest meetings in ophthalmology organized every two years, WOC brings together ophthalmologists from all around the world to present the latest in technologies and advancement in procedures and cures for eye diseases.
It is eight o'clock in the morning when we walk toward the congress venue at the  Via Gran  Fira in Barcelona.  We meet up with thousands of young people just getting out of an all-night concert!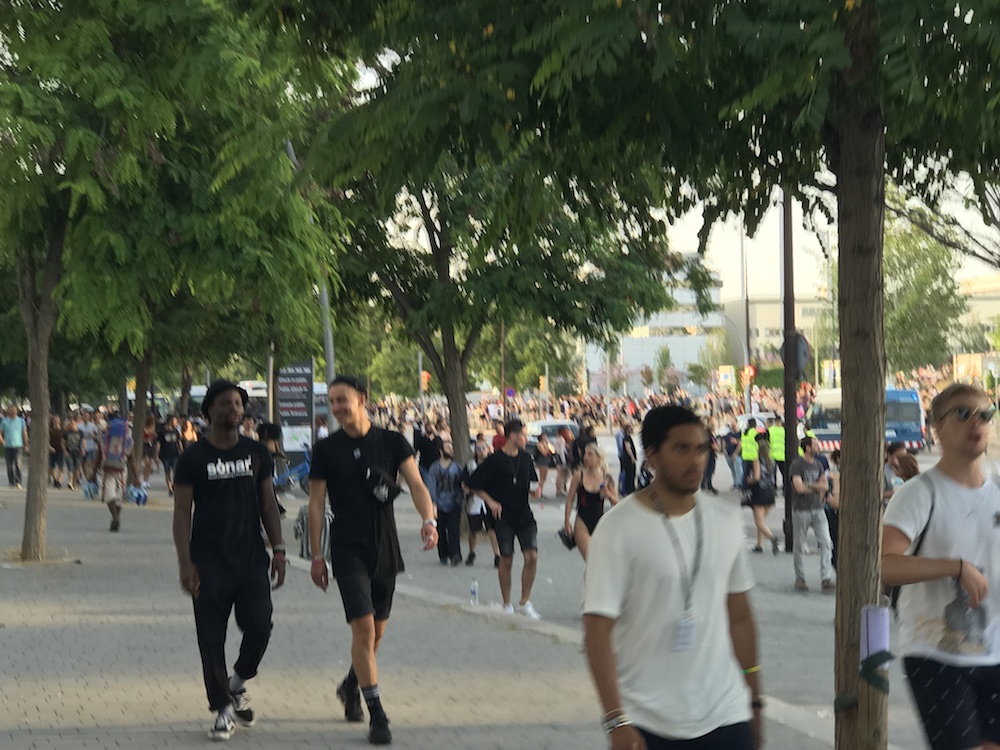 The whole city scene is lively and fun!  So much energy all around us!
And here is Dr. Kondrot in front of the big hall where the world congress is taking place.  We are expecting more than fifteen thousand ophthalmologists here today! The scientific program of over three hundred fifty sessions that address all subspecialties and related interests in ophthalmology with forty-five Subspecialties.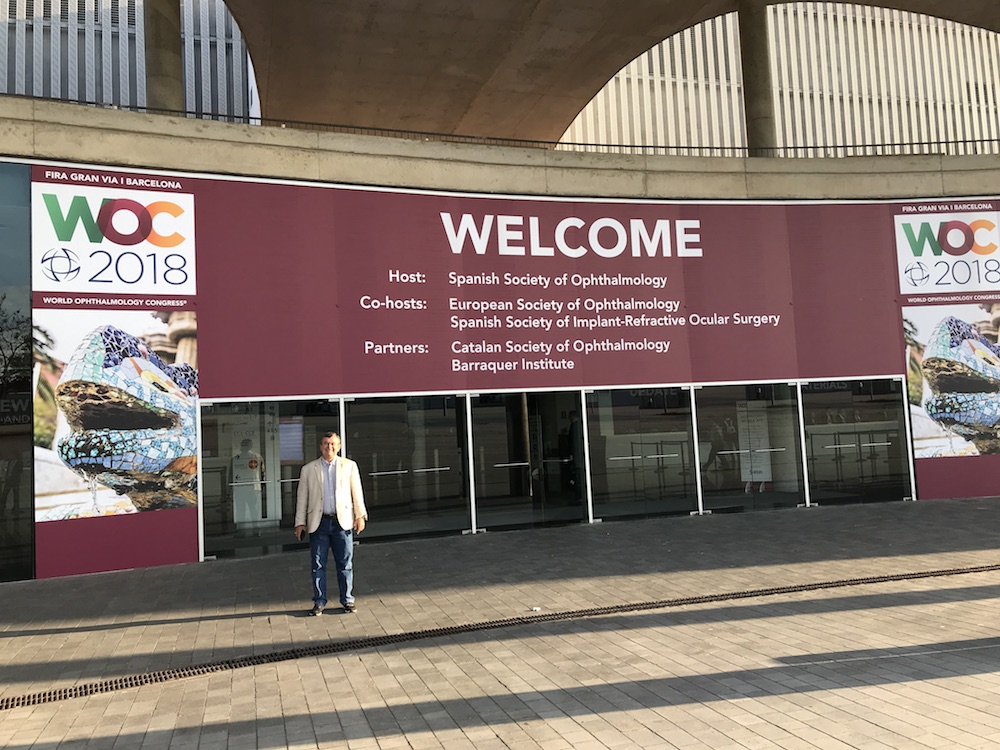 And here is the opening ceremony to the WOC congress!
First the lectures. So many to choose from.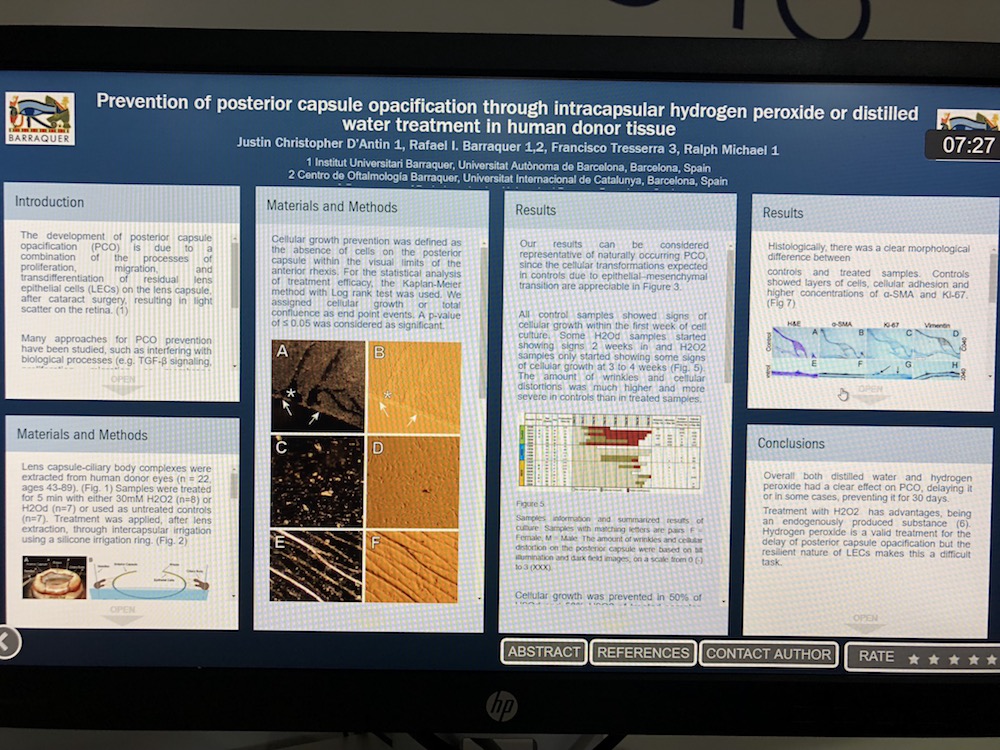 Then visiting with friends from all around the world. Here is Dr. Kondrot with Dr. Miguel Morcillo from Dubai. The two doctors are collaborating on future mission trips together.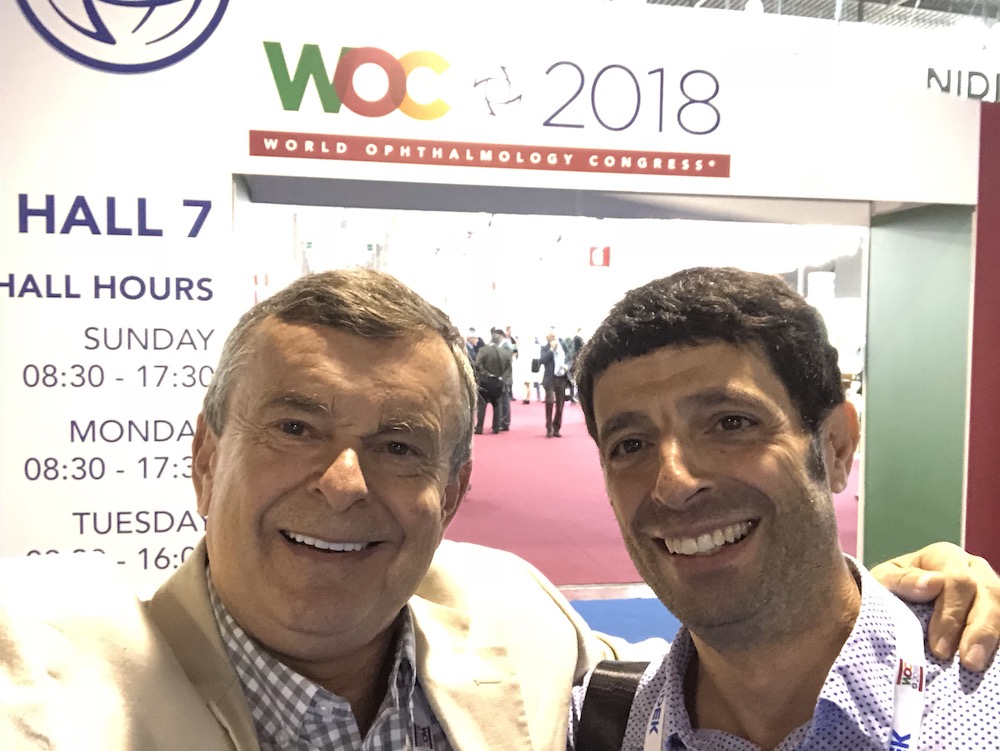 Here is Dr. Kondrot with Dr. Bill Myers. The two doctors spend an hour at lunch catching up with each other about their mission work in Haiti.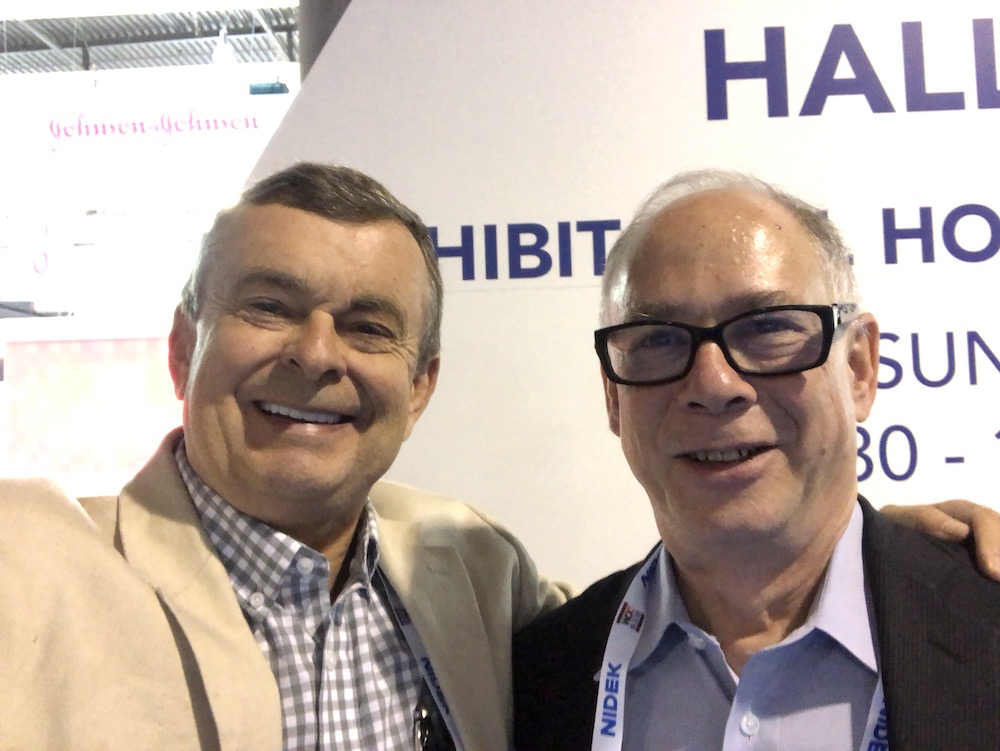 Here is Dr. Kondrot with Dr. Desai from Jodhpur,   India. They are discussing their plan for a mission trip to Jodhpur in November.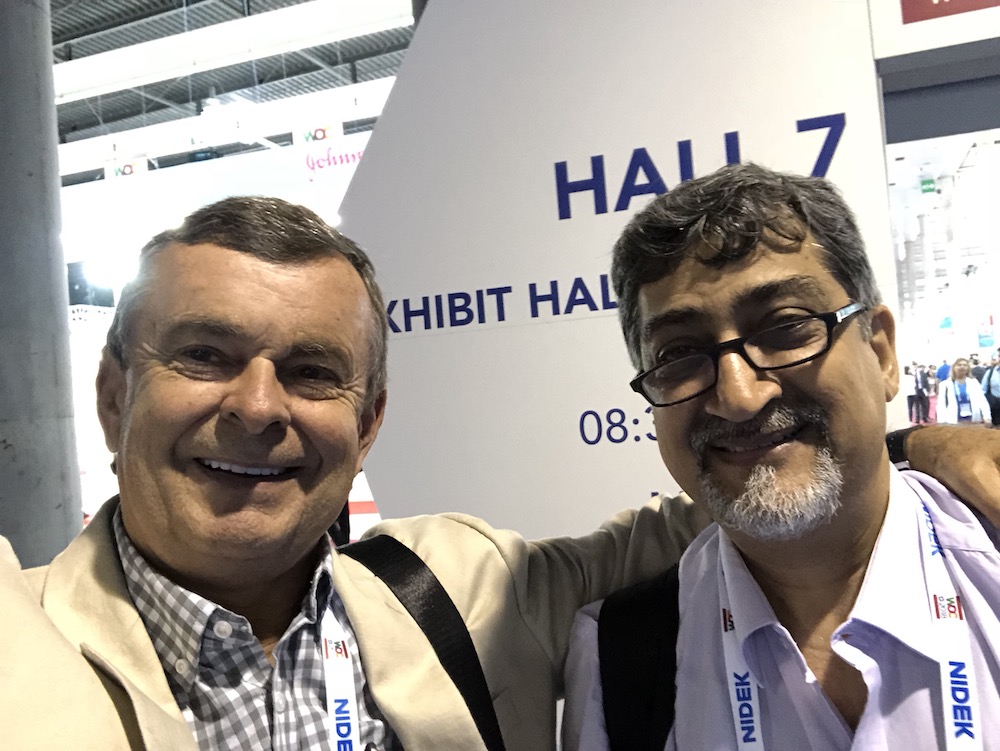 And now we visit the exhibit hall!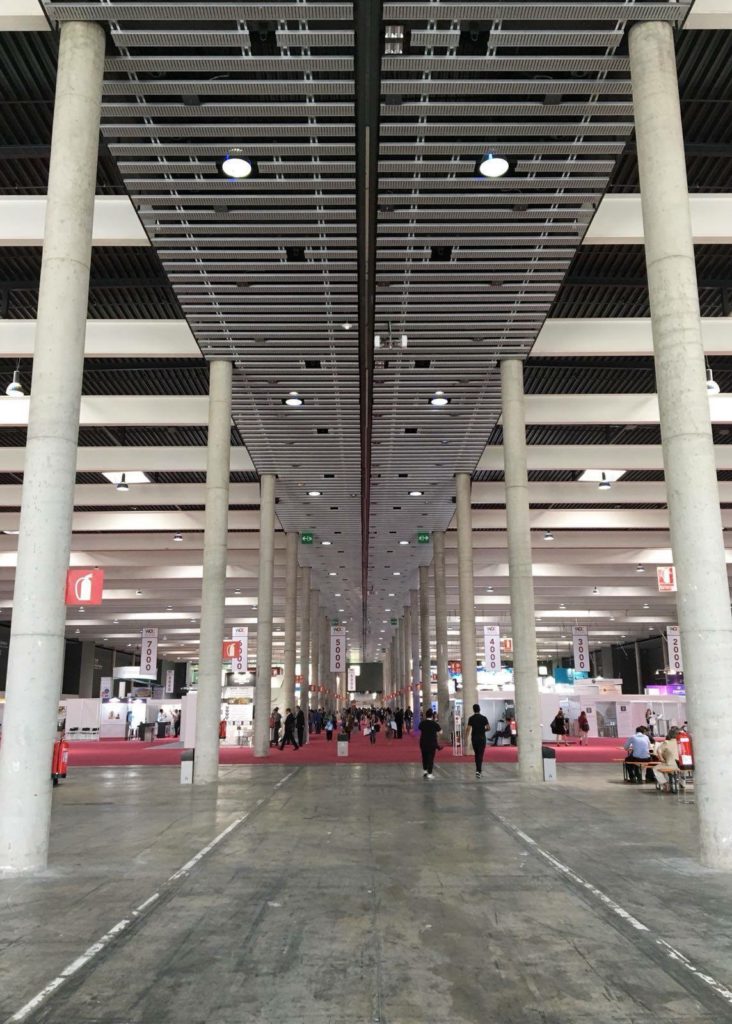 So much to do, so much to see, so much to learn and so little time!
Give us your email address below, and we will keep you updated on all new posts!