The patients' waiting hall each morning in front of the Operating Room. The patients are waiting to be checked before surgery begins.
The hard white cataracts we see every morning.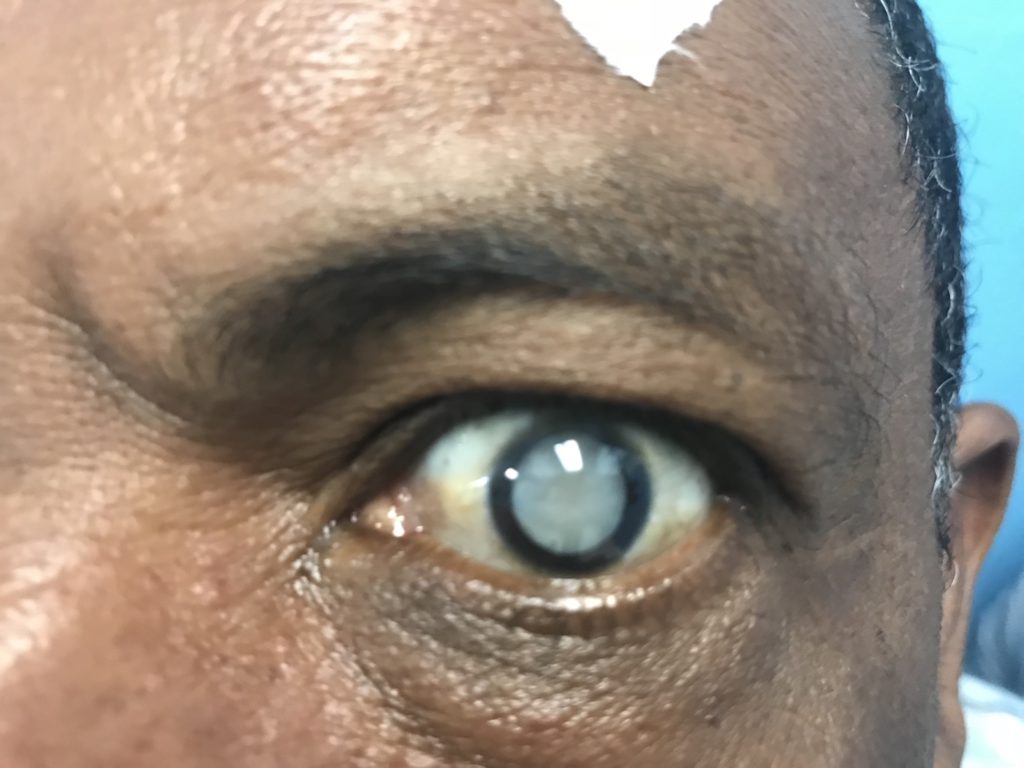 The outstanding support team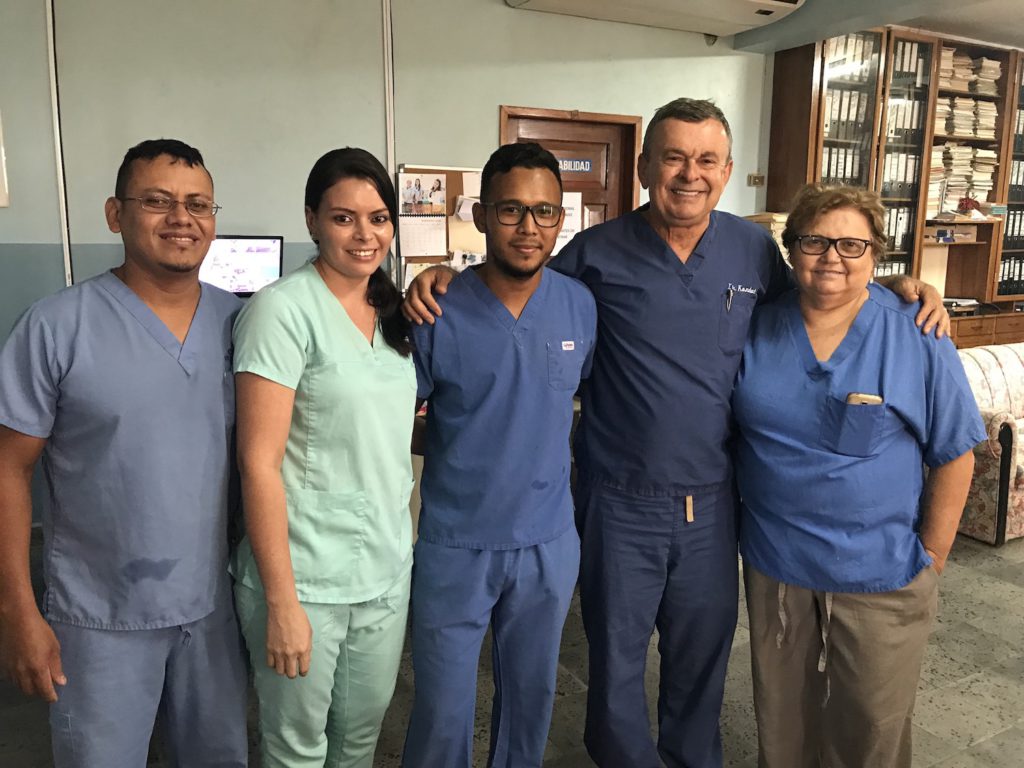 The five stars chef cook at the clinic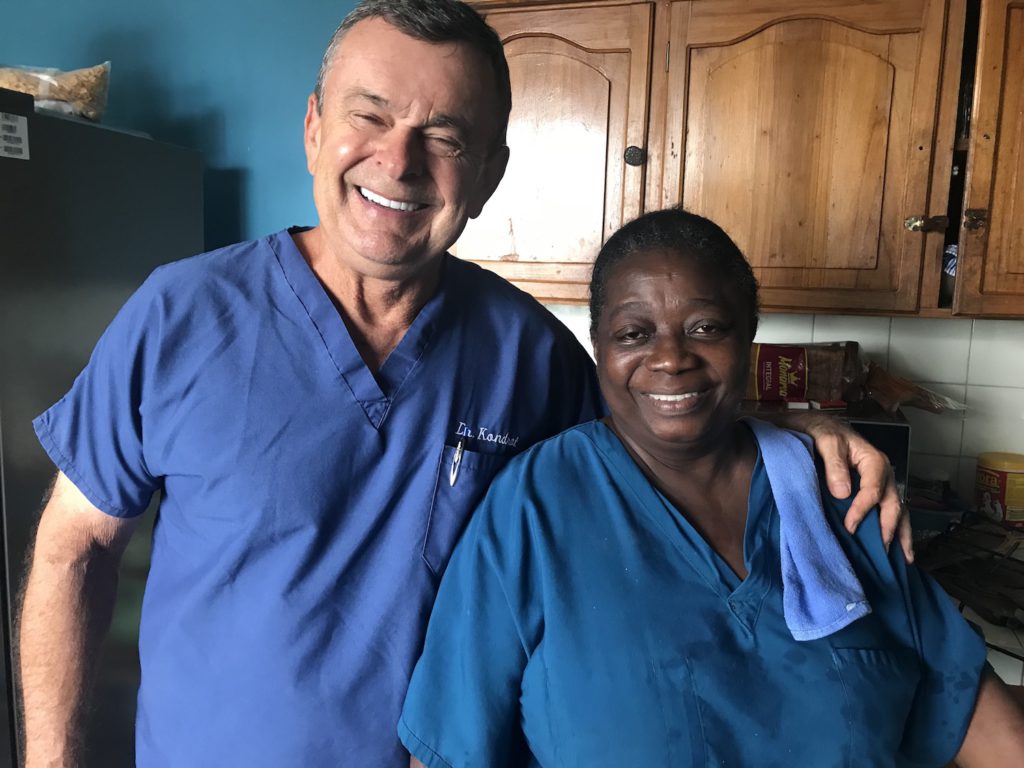 We finish the week's surgery and operate on 75 cases.
The last night in Honduras, we get to go out and celebrate with the whole team at Asados Tipicos Las Tejas.
The food is wonderful. Local flavor at its best.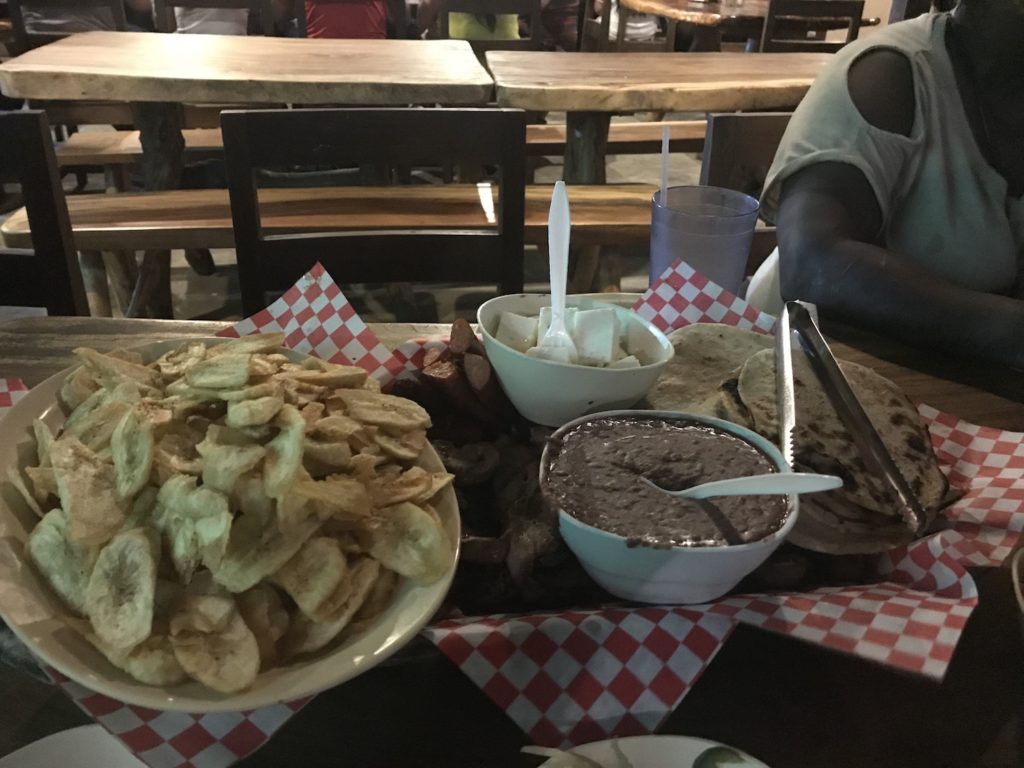 Here we are with Melvin, the clinic director.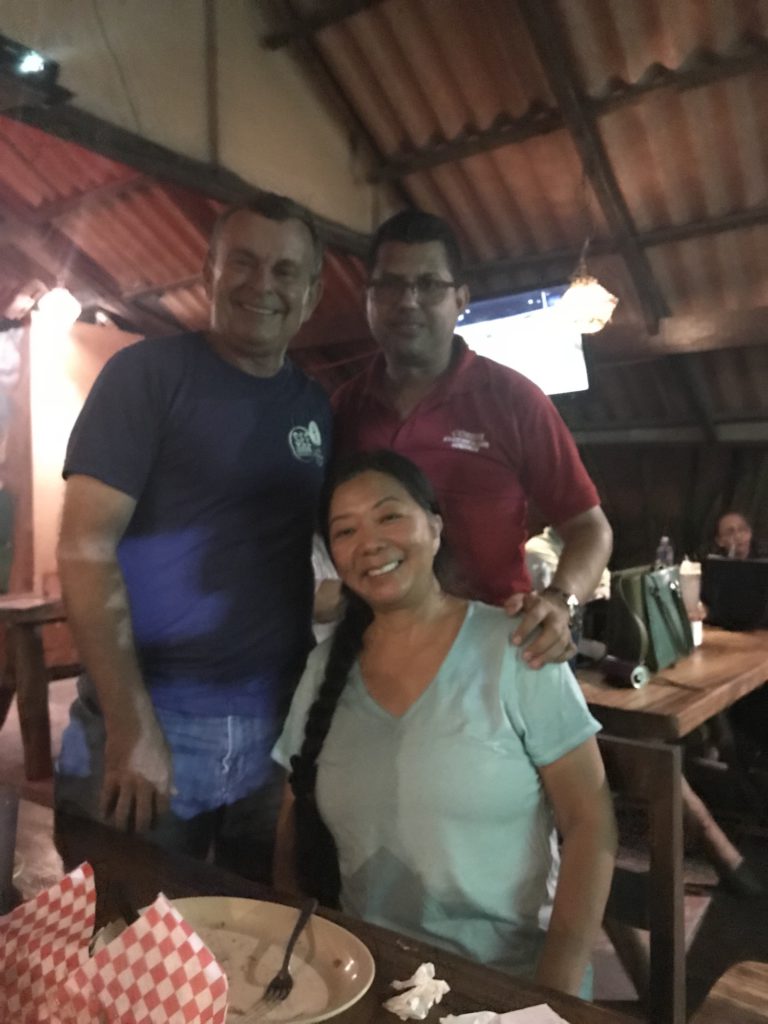 Dr. Kondrot gets a certificate of appreciation for his work from the clinic.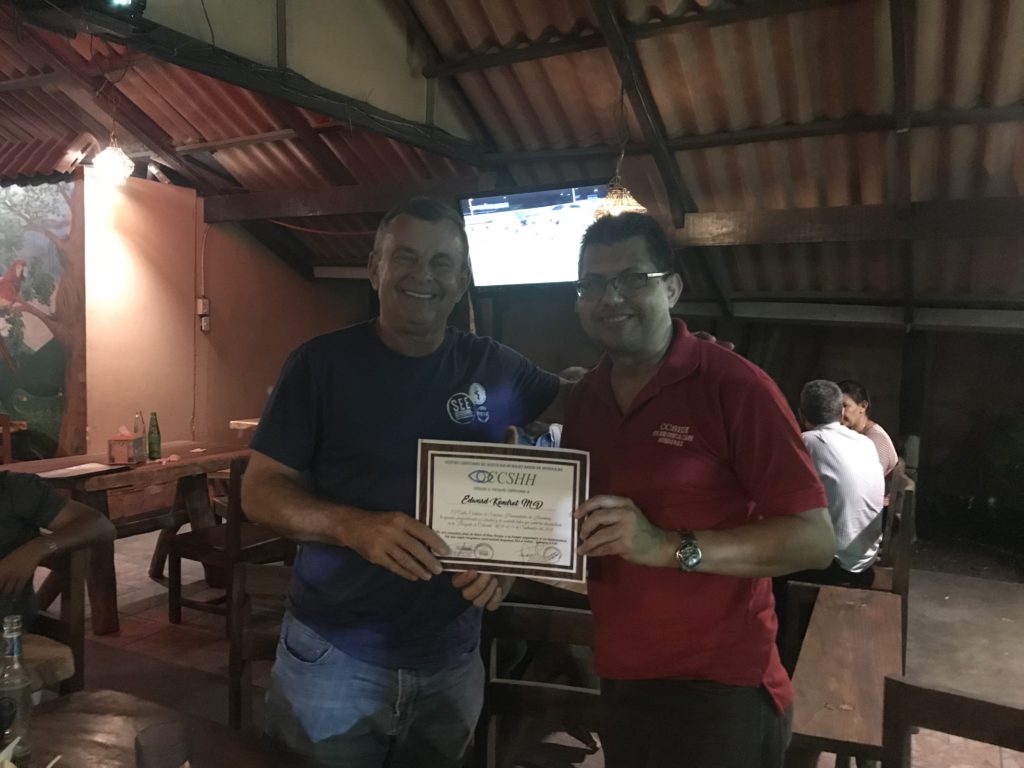 And I get a certificate too!!!
and we get all kinds of other gifts from the local hosting team. Mugs, Shirts.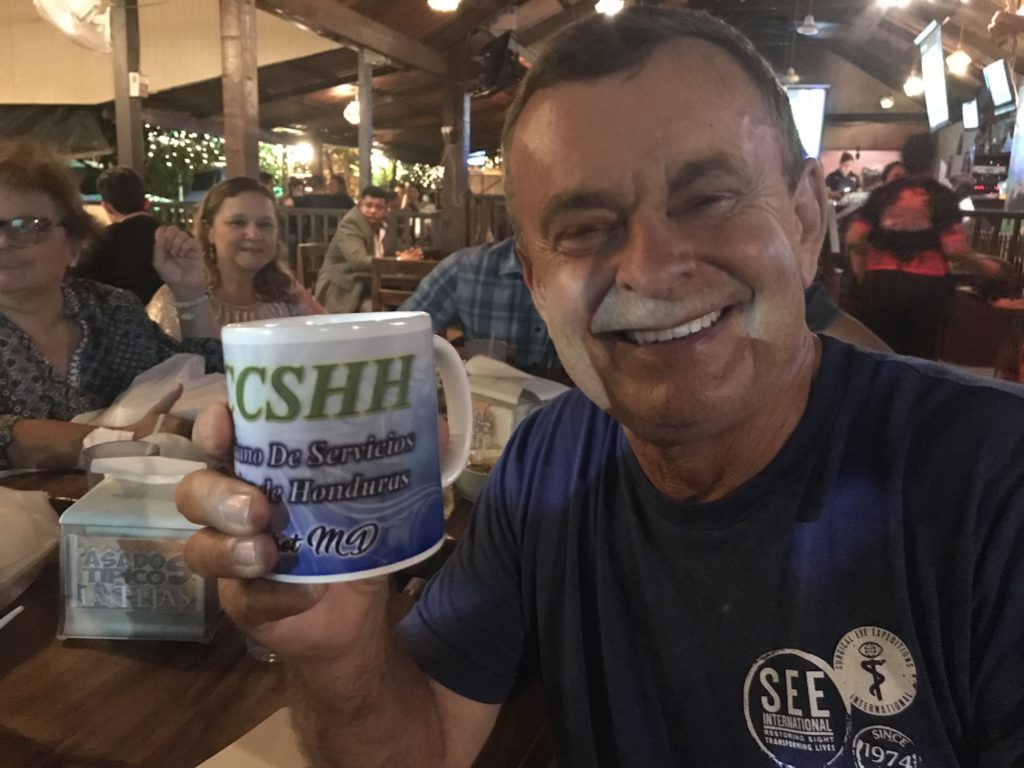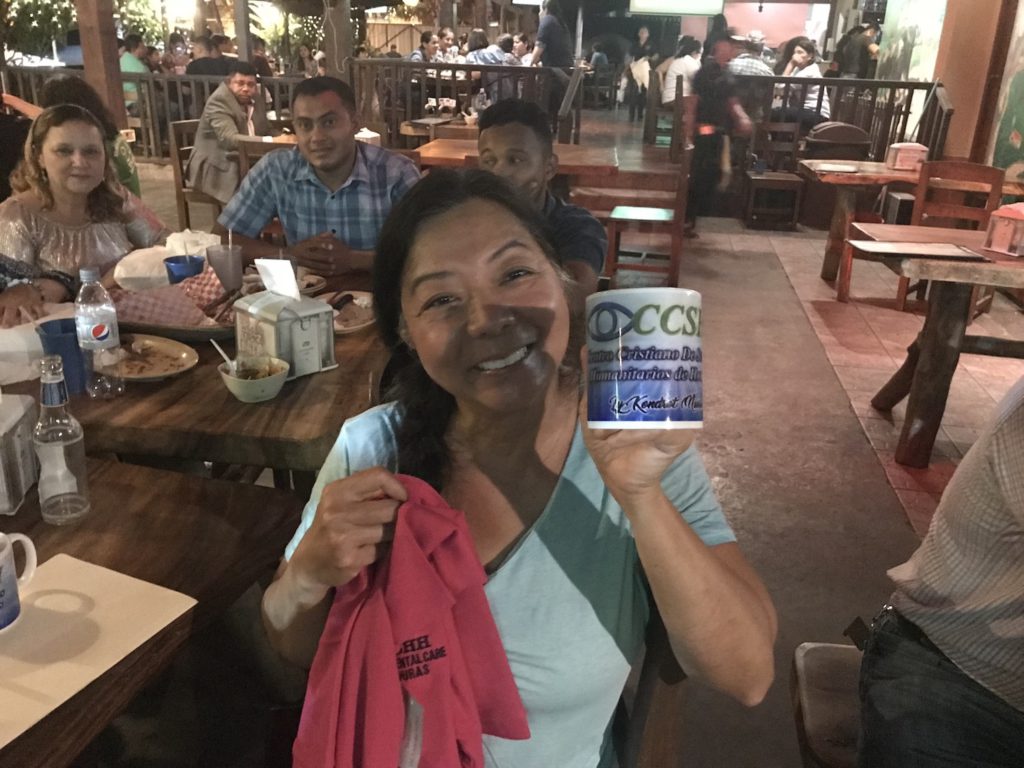 the next morning we do our last post-op exam for the group that was operated on yesterday before we leave for the airport.
A lot of happy patients who are seeing again after many years of being blind.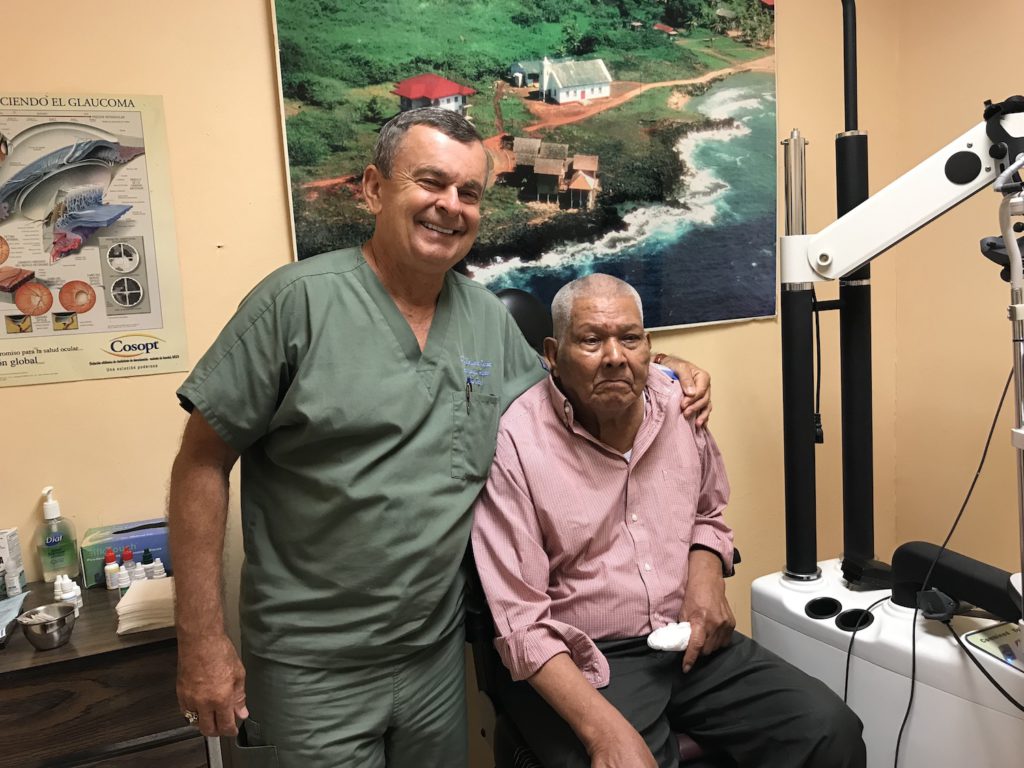 Many one-eye patients are all doing well and reading again for the first time.
They are all tested out thoroughly. We have a very successful mission and achieve our goal of 75 cases of cataract surgery!
Give us your email address below, and we will keep you updated on all new posts!