Here we are getting ready for Celaya Mexico.
The supplies from SEE arrive at our clinic. Four huge boxes first and I manage to transfer them all into 3 big suitcases. It is quite a challenge but I use all the tricks known from all the years of traveling to stuff them all neatly into the expandable bags while keeping a keen eye out for airlines'  the weight limit of 50 pounds per bag.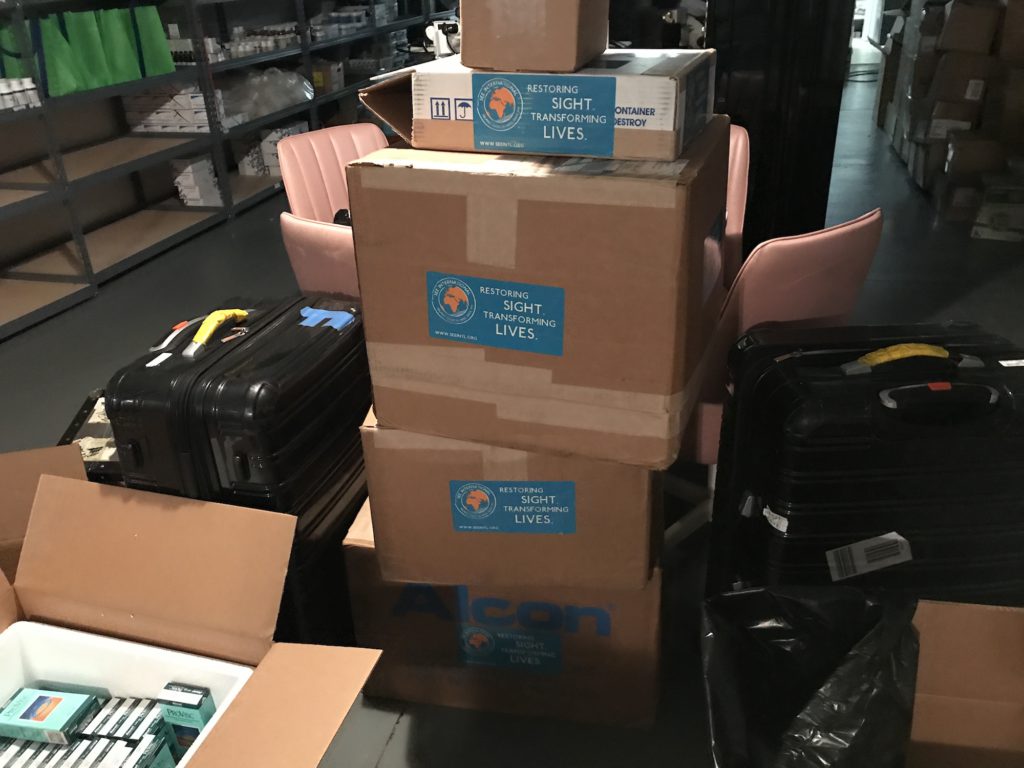 The drama about the packing was that I am able to transfer this pile of boxes into three bags, leaving one bag left four our personal things and some extra instrument that Ed wants to bring along on his surgical trips. He is particular about his tying forceps and always complain when he does not have his favorite tools.
I close up the bags and line them up neatly in one corner of the office ready for departure one week before D day.
The day before departure day, another three boxes arrive! All marked for Mexico, Celaya. I read the labels three times.  I was hoping they are supplies for our next trip which is Kolkata, India. No such luck, it says clearly on the label: Celaya, Mexico. And some of the supplies are very important, such as these Provisc boxes, but they are bulky and to my chagrin, they need refrigeration! Must keep cold!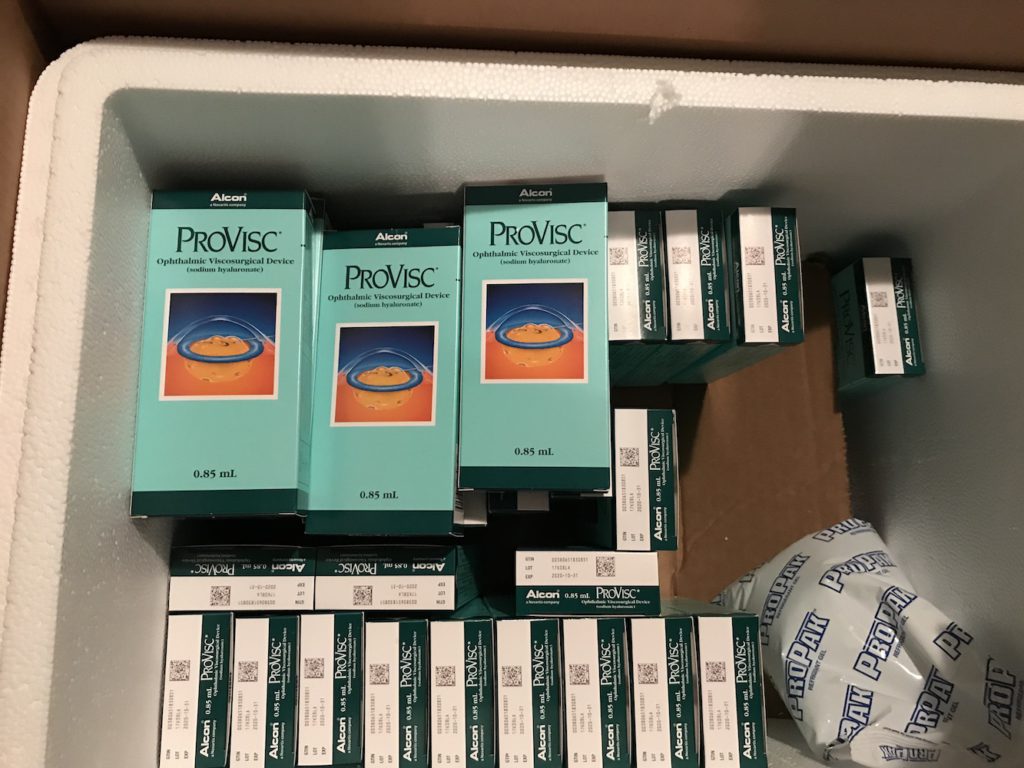 I take a deep breath and unpack the fourth bag that has our personal things out. I repack the other three bags and somehow I manage to stuff three more boxes of supplies and here we are, ready for departure: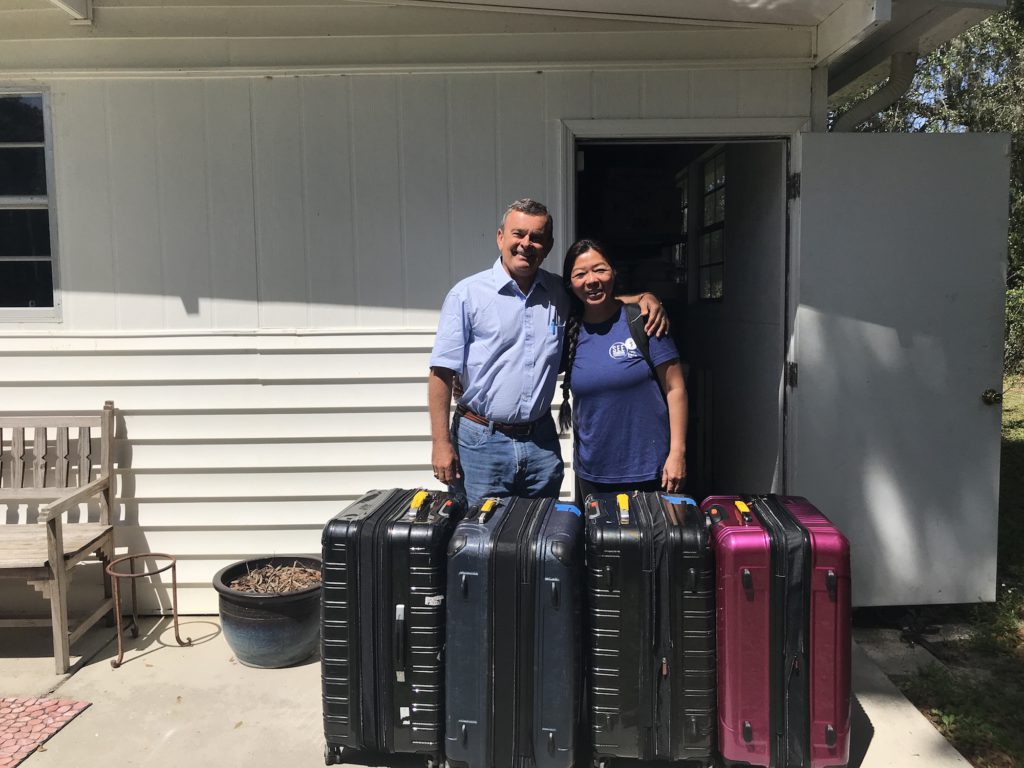 Our clothes are toiletries are packed into a small carry on. Ed's favorites surgical instruments are staying home and not traveling with us and I know I am going to hear his complaints during this whole trip but we ran out of baggage space.
As we get into our car to head out to the airport, one of our patient at the clinic sends us off with a heartfelt prayer for safe travel and a successful
And we will see you next in Celaya, Mexico!
Give us your email address below and we will keep you updated on all new posts!