We are now getting ready for our next trip. Haiti, Croix Des Bouquets, working out of the facilities of Living In Faith. We are very excited.
We connect with Russ Montgomery to coordinate out flight tickets, we are planning to fly out together as Russ is a pro at getting in and out of Haiti and wants to make sure we have a safe travel, that our supplies will get in and not get stuck at custom and of course watch over our security while we are on the ground in Haiti.
We invite Russ over for a home-cooked meal and work  on plans for the upcoming trip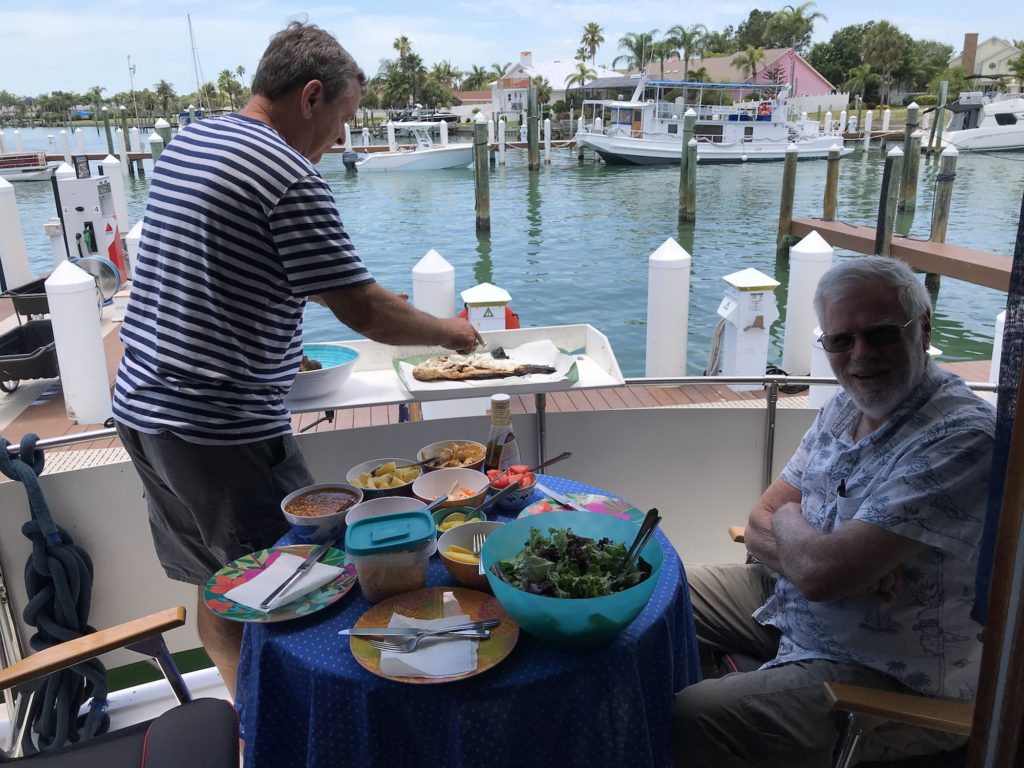 We unpack our multiple boxes of supplies and pack them neatly into our large size check-in bags for the flight.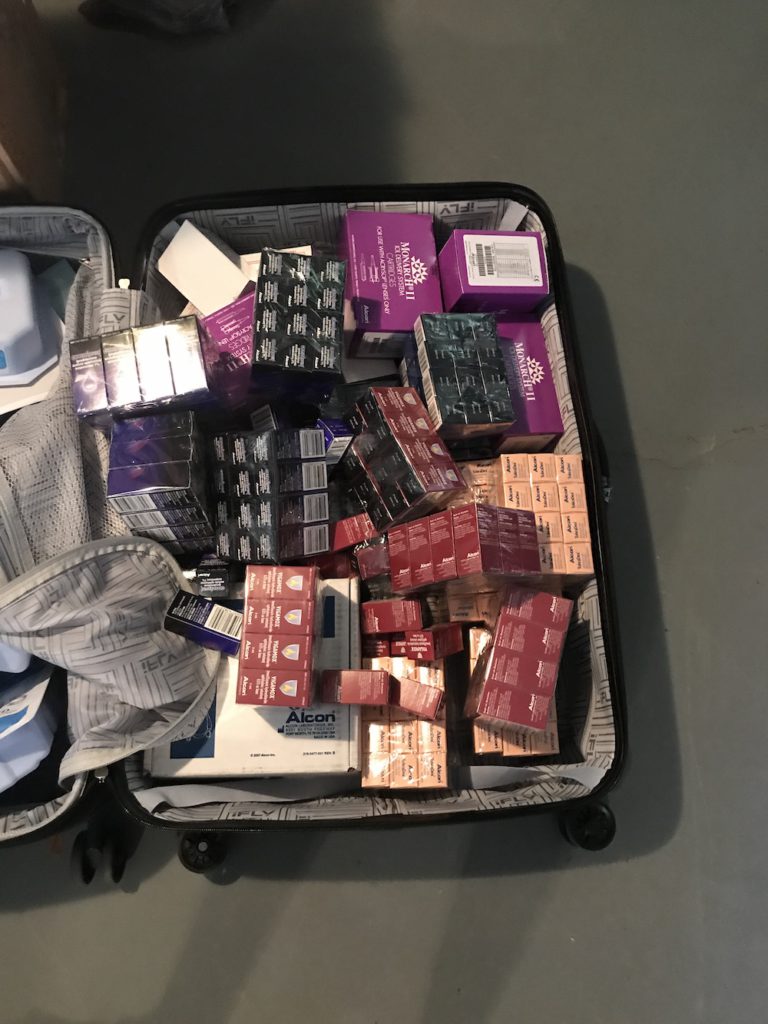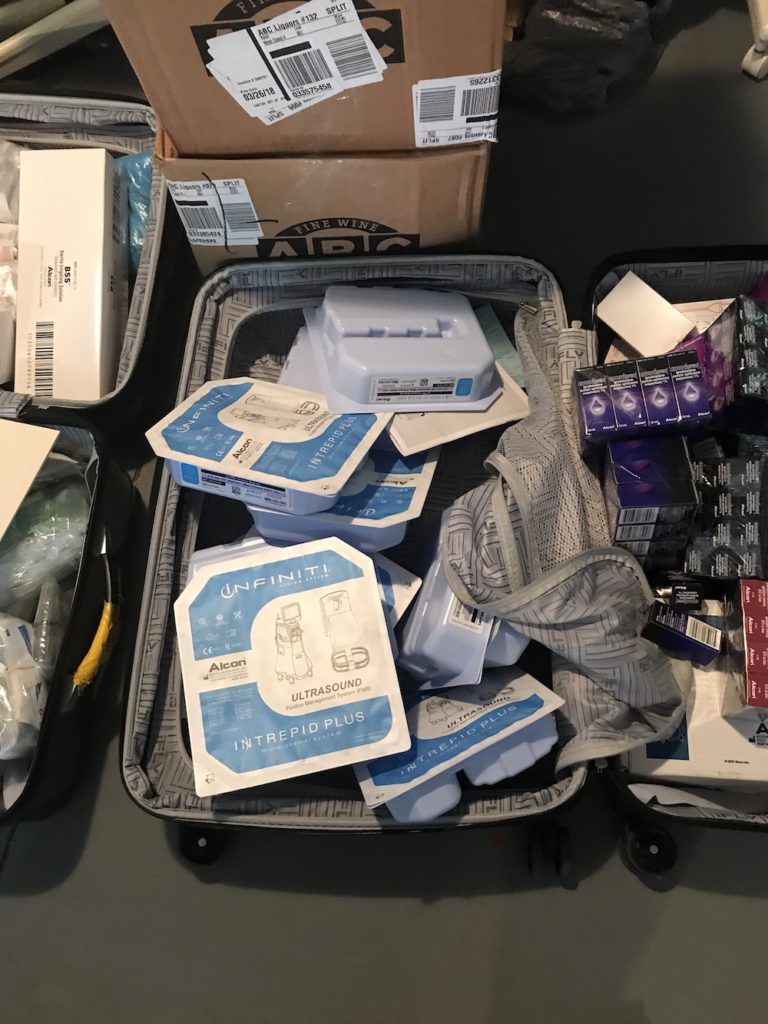 We are all set to go. A last minute check shows that we are missing a key ingredient for a successful surgical trip: we have no Provisc. Provisc is viscoelastic and serves to maintain a deep anterior chamber during anterior segment surgery allowing reduced trauma to the corneal endothelium and surrounding ocular tissues. That is a lot of big words. What it means is that it is very important to have during surgery and without it, Ed is going to be not very happy.
I look everywhere in the office. I finally call up our sponsor to ask for a tracking number of the Provisc shipment. There is no tracking number. It was a mistake. They never sent us the Provisc. After a few minutes of scrambling around different options, we got only one solution: an overnight shipment to arrive tomorrow, one day before we are to leave for Port Au Prince, Haiti.
We don't have a choice. That's our only choice. I hate last minute drama. I have enough worries around here with all the logistics.
The next day we wait and wait and wait. The shipment never comes. We call up the shipping company, they assure us that it will be there by 7 PM. At 7:30 PM, I call up the shipping company, they apologize but now the computer is saying that the package is in Kentucky!
Kentucky??? We are in Florida and we are leaving in less than twelve hours! What a drama. Which part of 'overnight" did we pay for?
More phone calls. Begging. Borrowing. Scrambling. Finally a miracle: We got enough Provisc for our work! We are leaving.
Give us your email address below and we will keep you updated on all new posts!