Early morning in the clinic, all of yesterday's patients are back for post op check up. And more cases are lined up for today.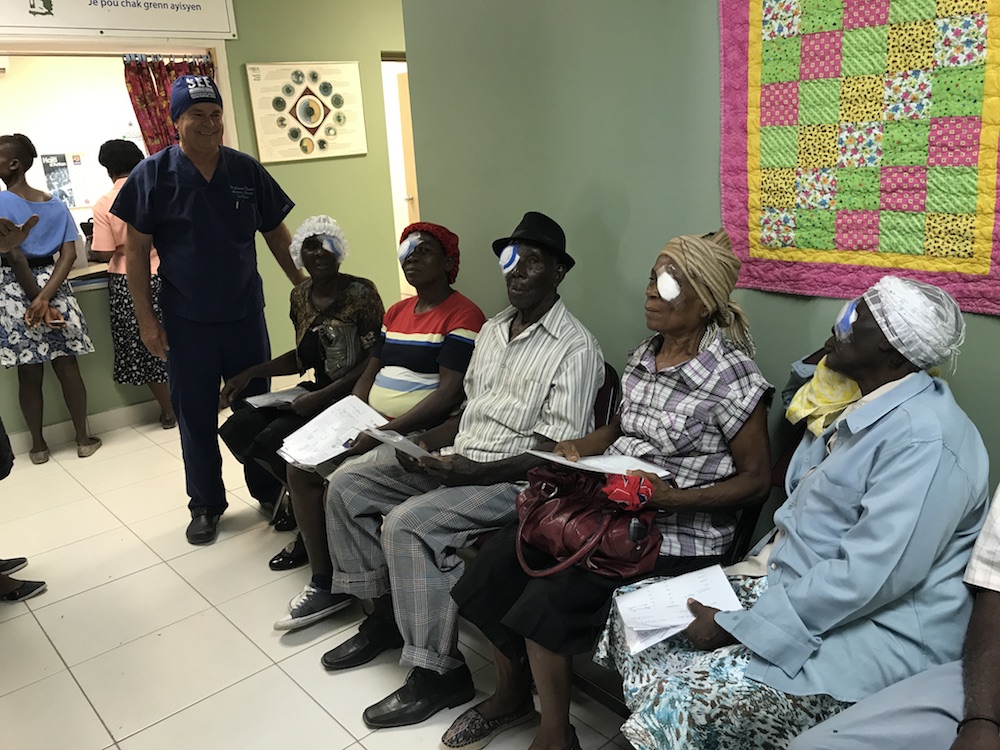 Everybody is happy. We have a cute and pretty patient this morning.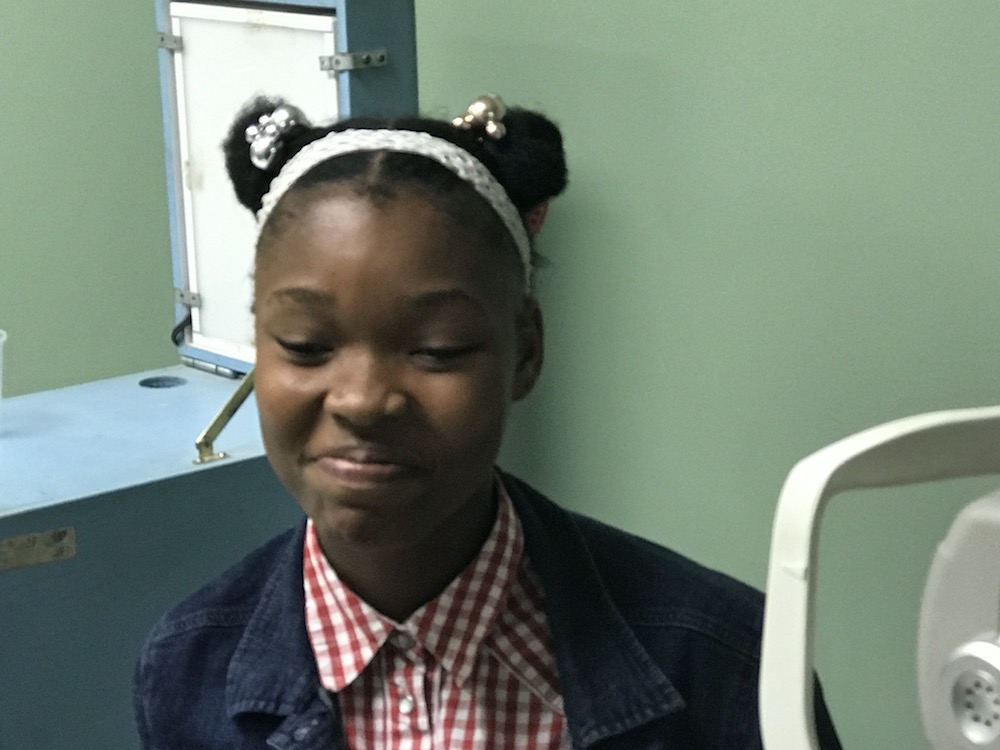 Nothing makes the surgeon happier than a happy smiling post-op patient. Pressure is low, no pain, no swelling, can read a couple of line on the chart. All is great!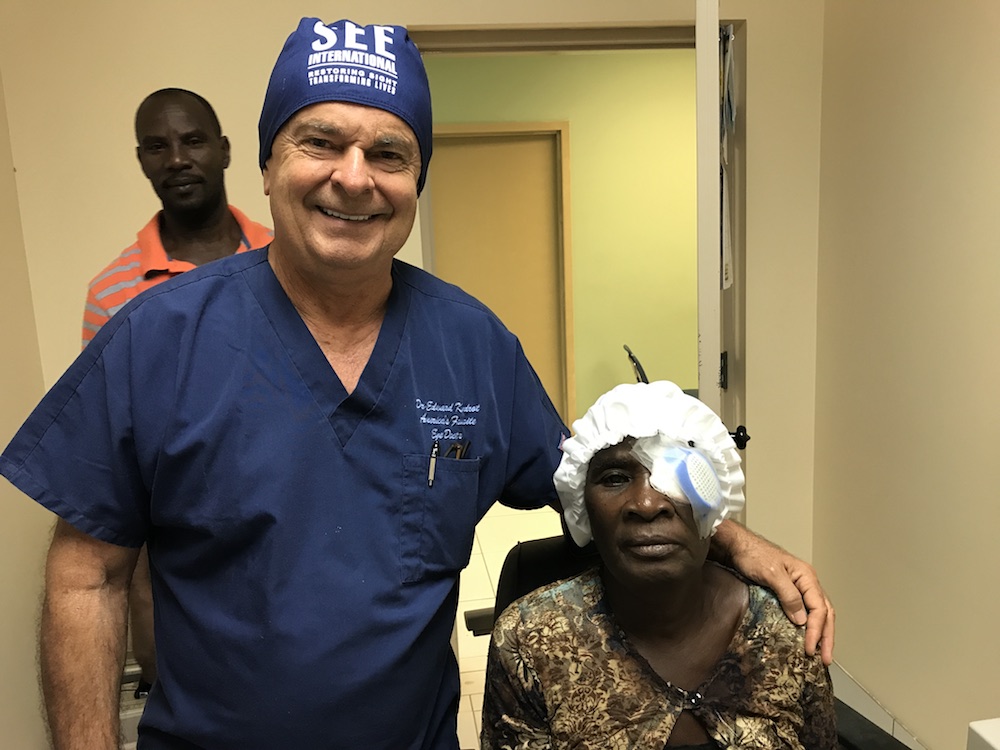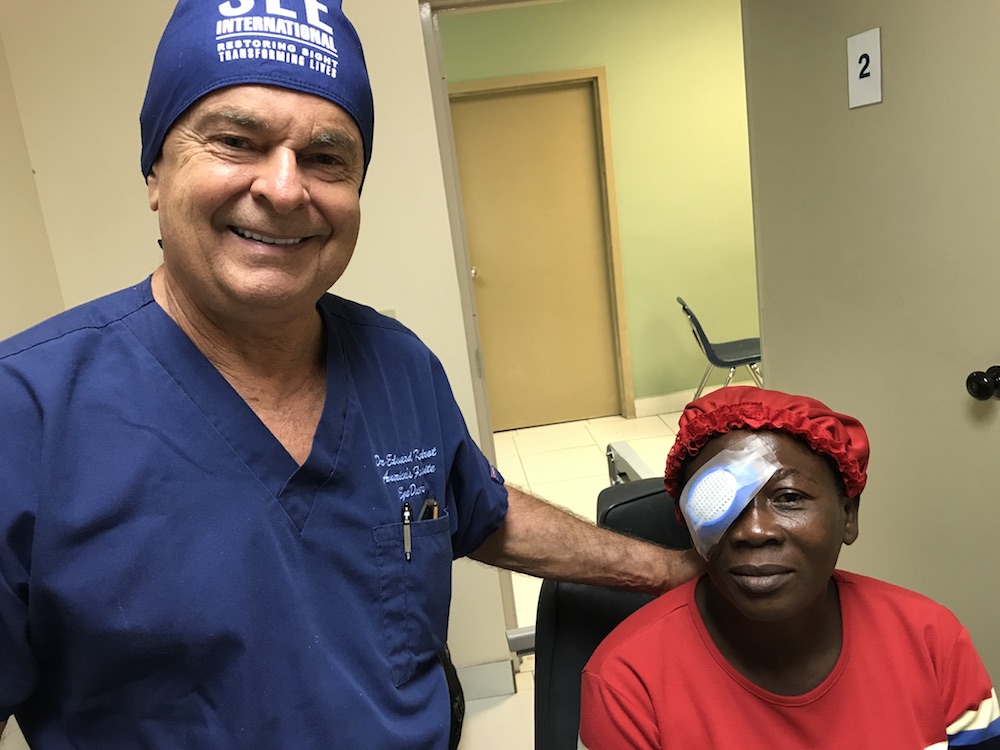 After the post-op checkup for yesterday's surgeries cases, we move on the do the pre-op for this morning's cases. And we have six of the morning patients ready for dr. Kondrot. They are marked clearly with the white label paper tape, which eye is going to be operated on, which procedure, MCSICS or Phaco, and they are ready to go.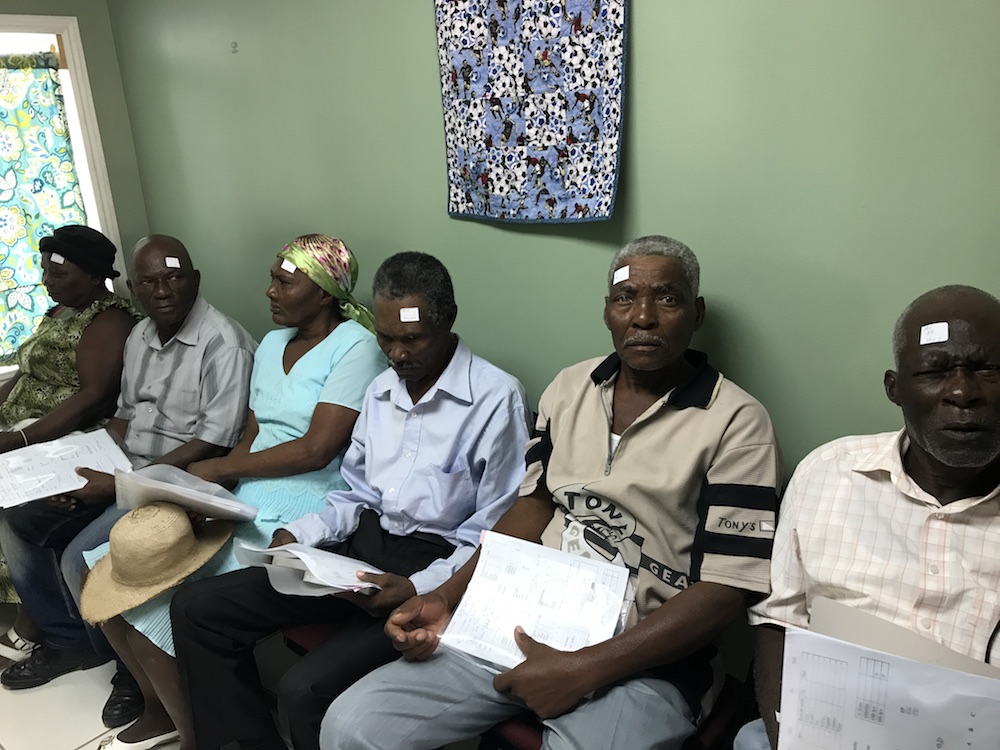 Very white cataracts and these block all the sight so the patients are practically blind.
Dr. Kondrot hard at work.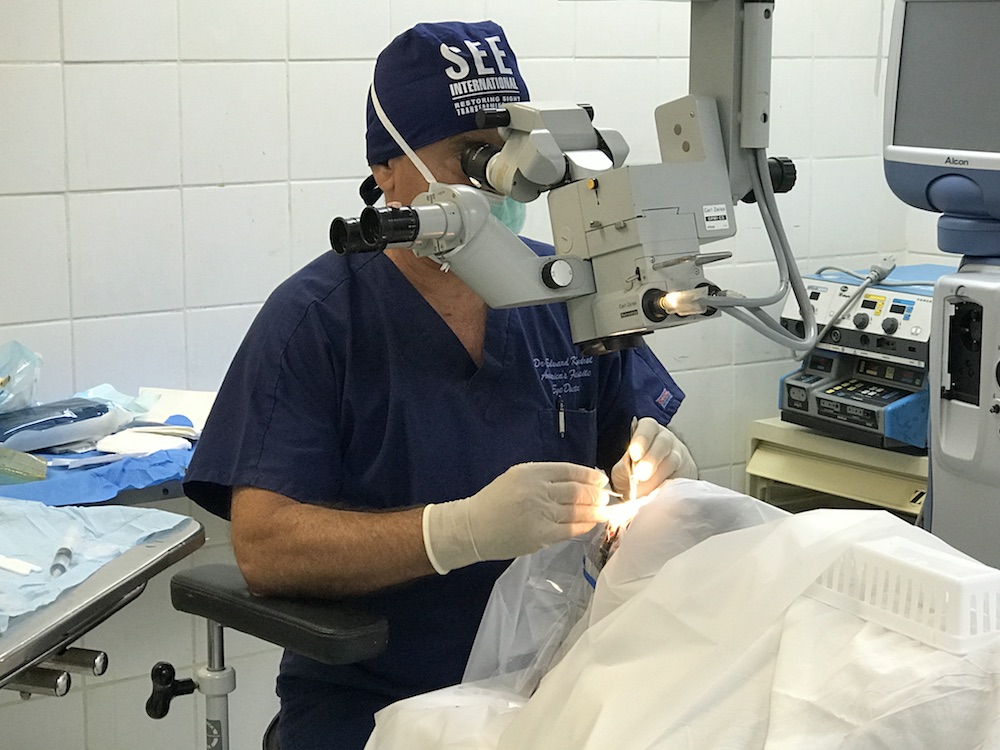 Whole large cataract is removed.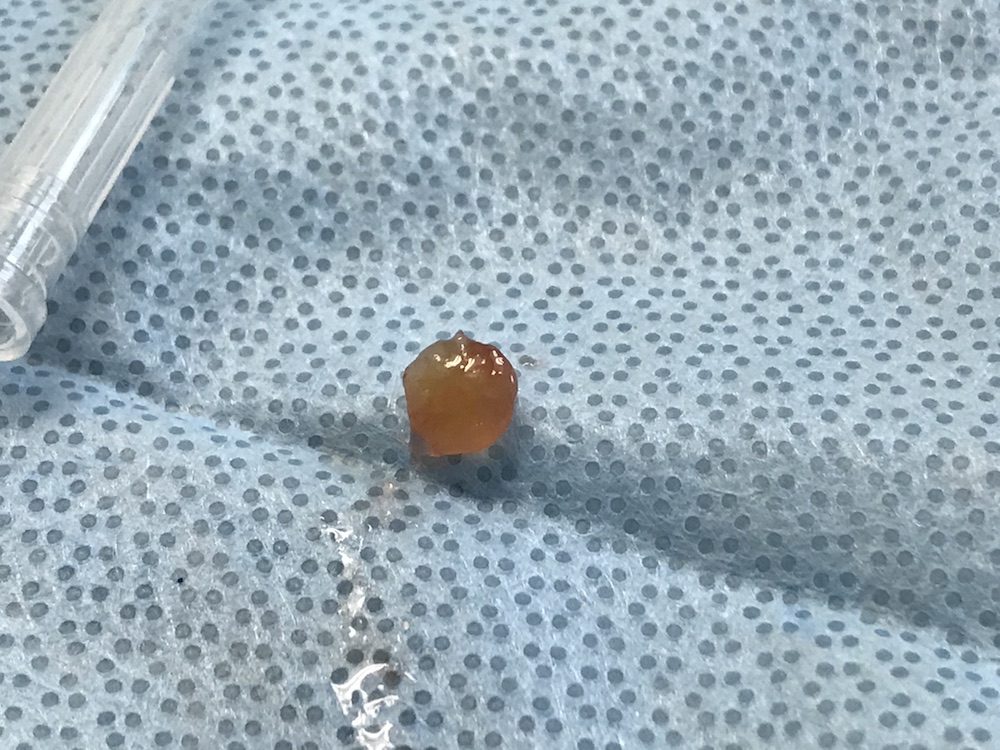 Patients stay for a while in the recovery room after the surgery until they are well enough to go home. They come back the next day for a post-op checkup.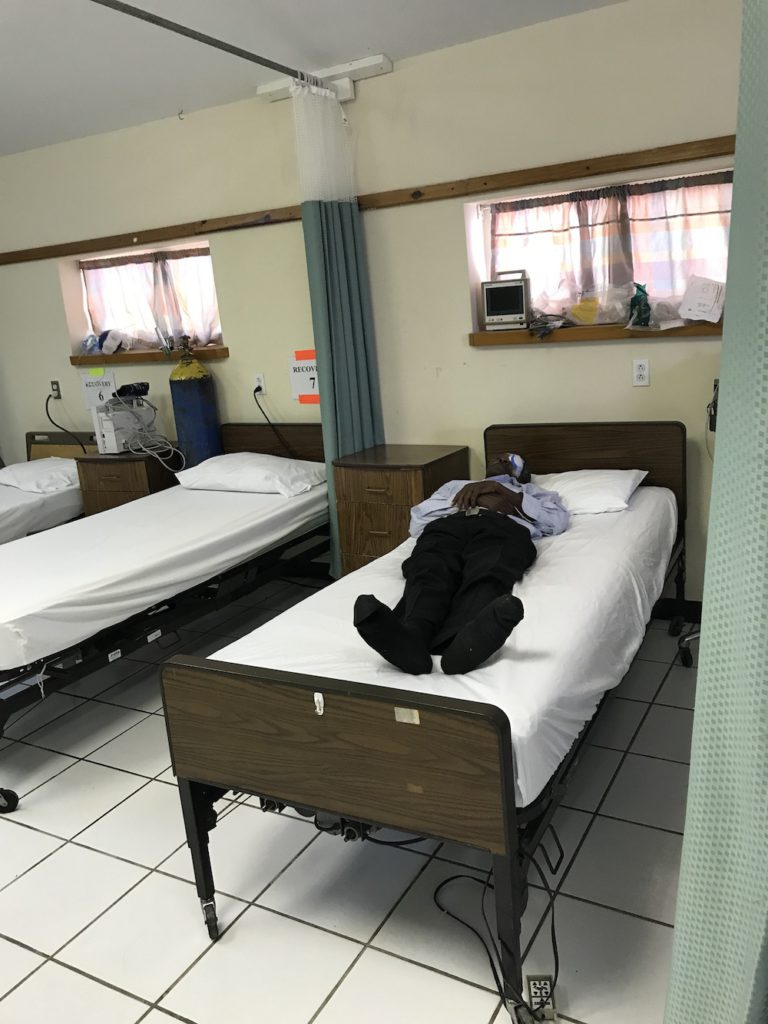 Family members often join the patients in the recovery room.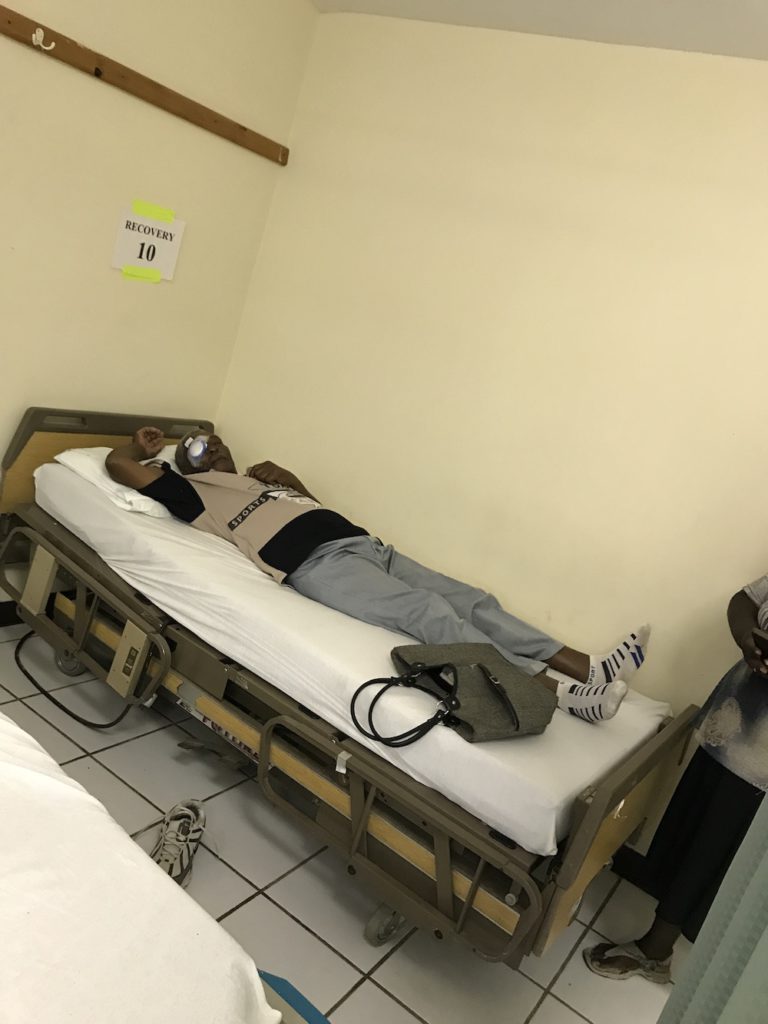 After we finish all the morning surgeries, we take a break for lunch.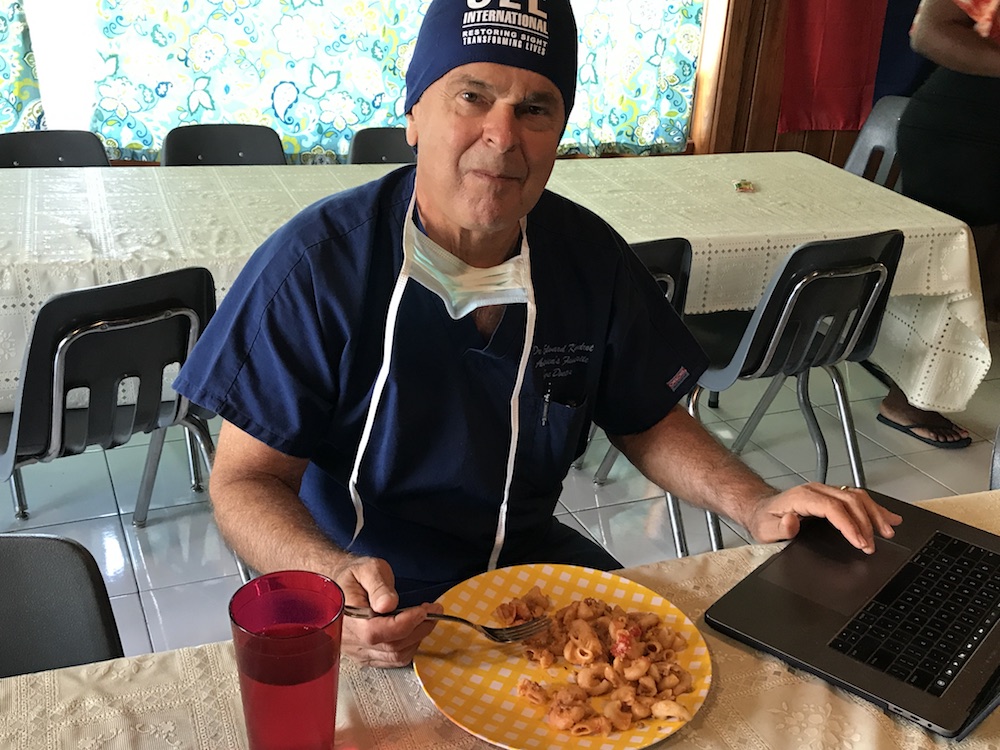 Our lunch spread for today.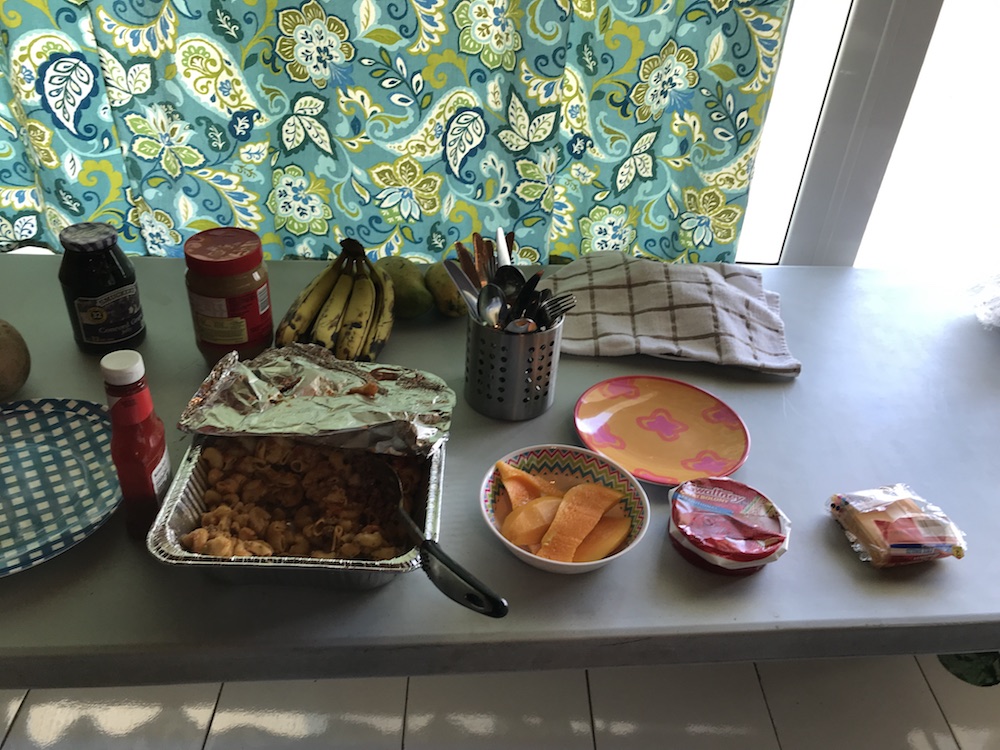 And that's it for the morning in Haiti.
Stay tuned for the afternoon shift coming up right after the lunch break!
Give us your email address below, and we will keep you updated on all new posts!