Today begins in the clinic with a group picture of us and some of our patient from yesterday's day of surgery. They are all here today for a post-op examination.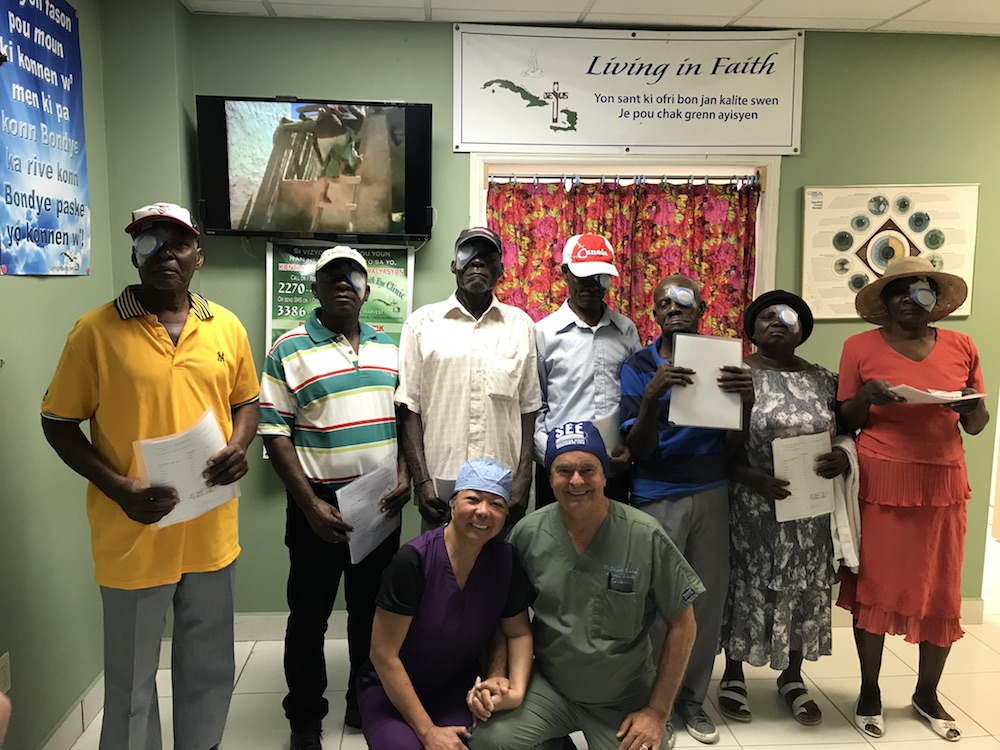 We begin the day checking on yesterday's patients. We are happy to report that everybody is doing well. No complication. Everybody is thrilled to have their cataract out, and they can see again.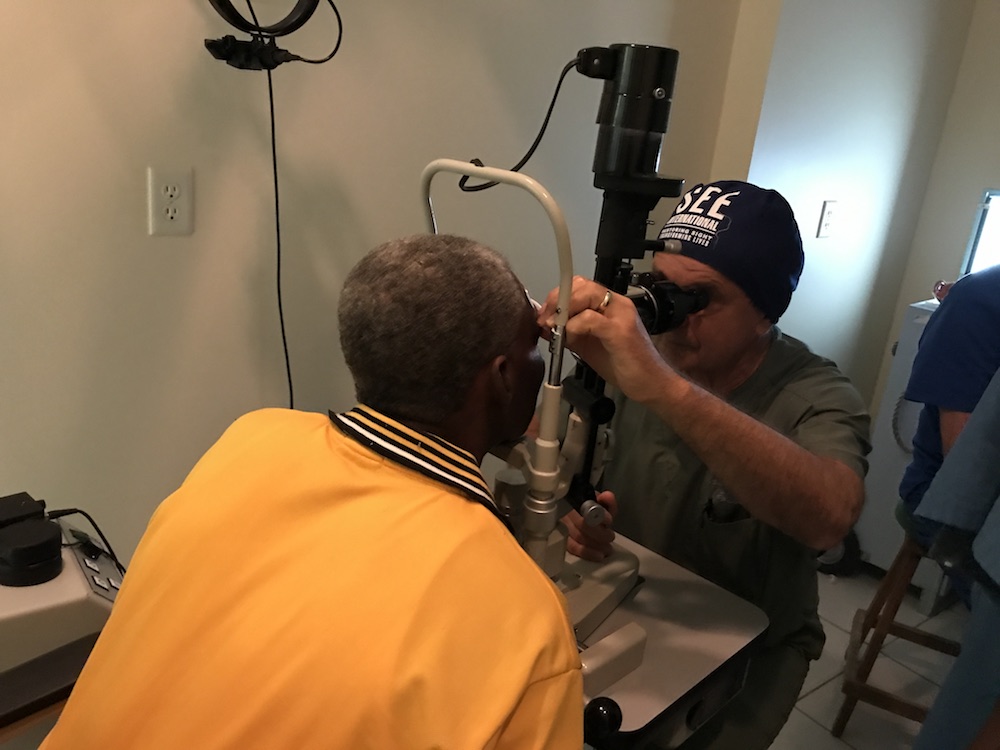 Dr. Kondrot checks each patient for their eye pressure and carefully looks for any swelling or any sign of infection.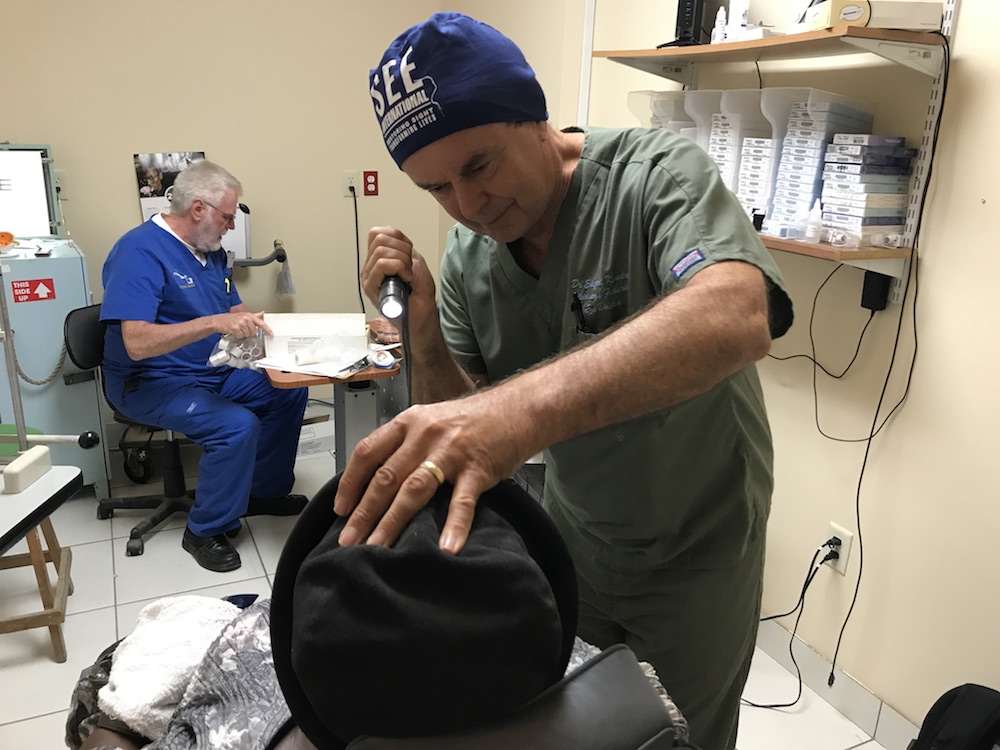 Everybody is doing great!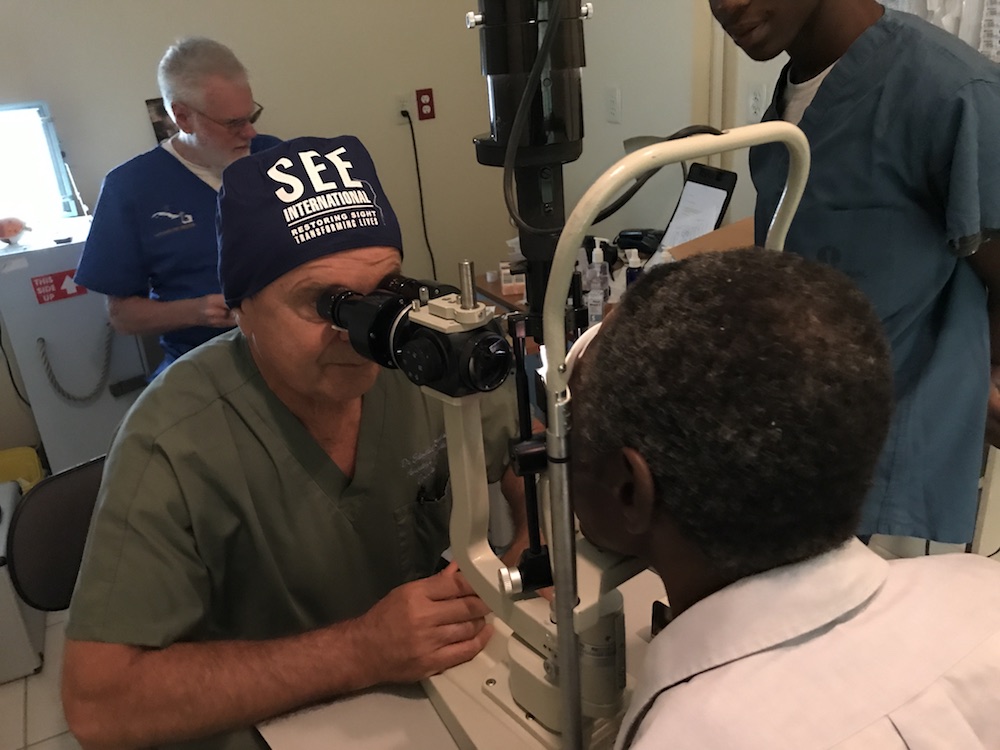 And after all the post-op examinations are done, we move on with today's pre-op for our day's of cataract surgeries. Here are a few of them.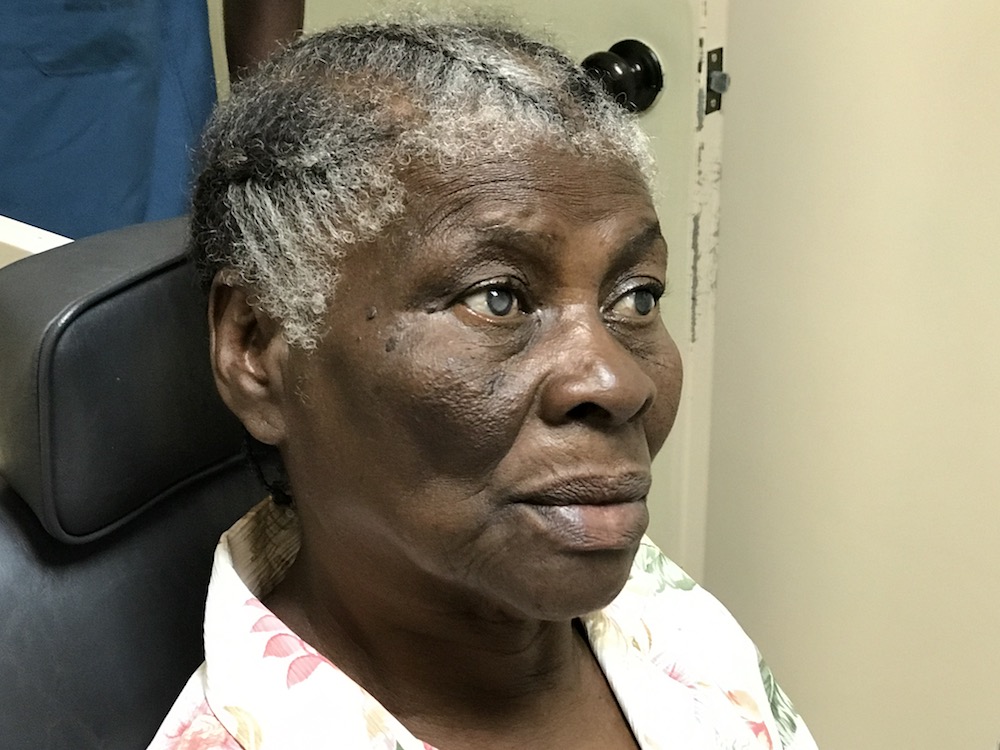 Just like the other days, we got our group of patients getting ready for surgery.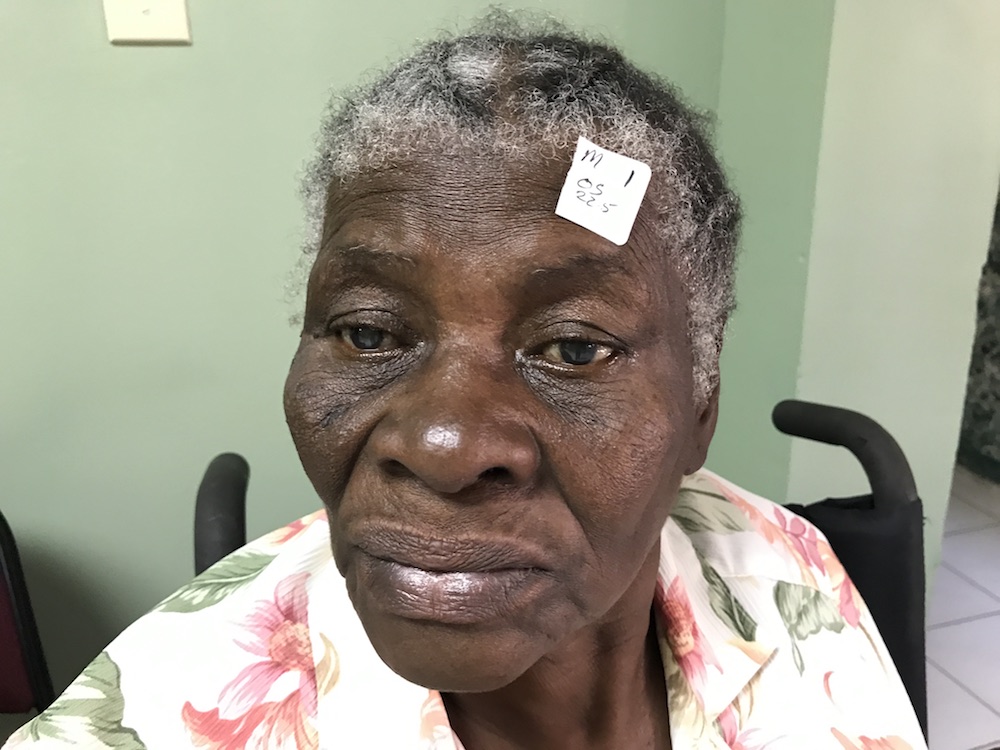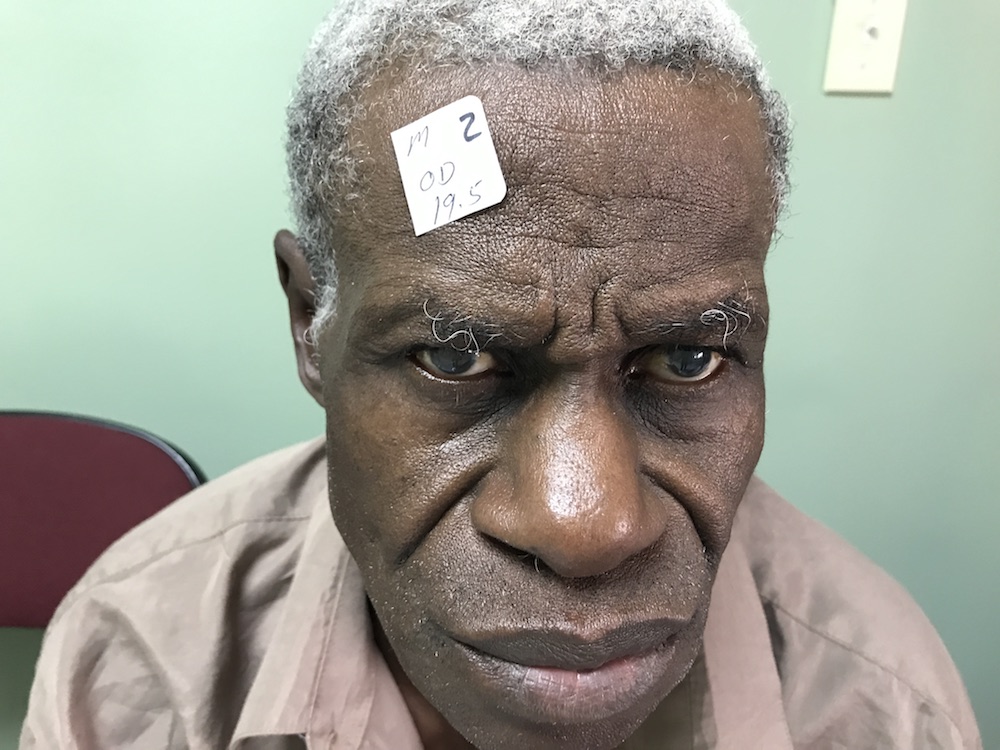 And the morning surgery begins.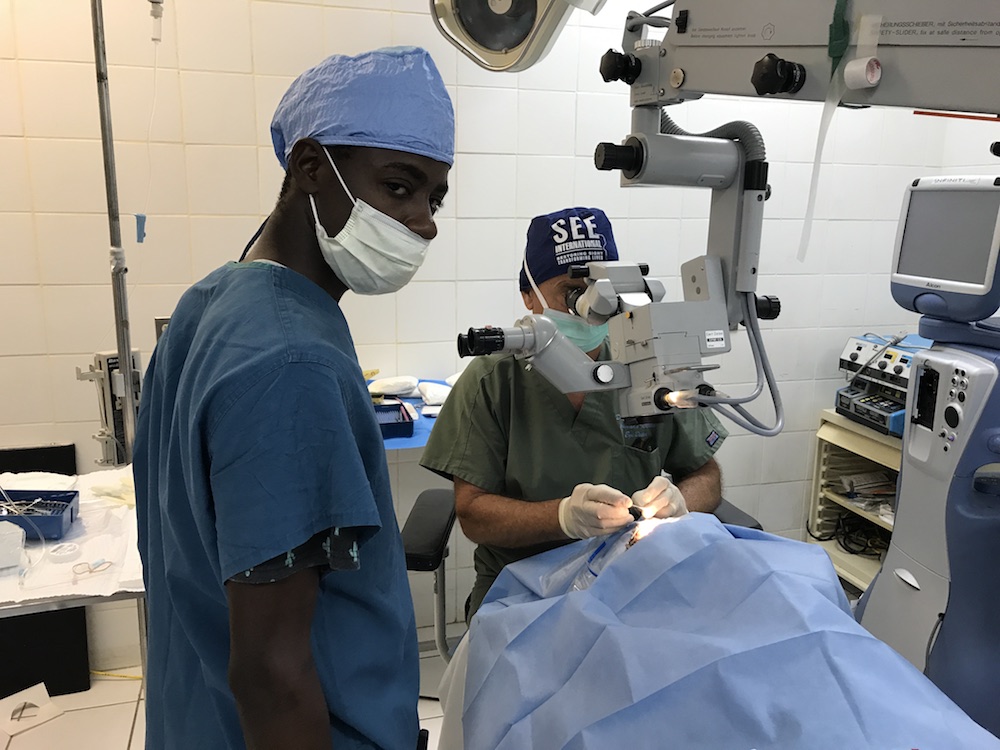 After all the cases are done, Dr. Kondrot continues to examine more patients that are waiting in the waiting hall.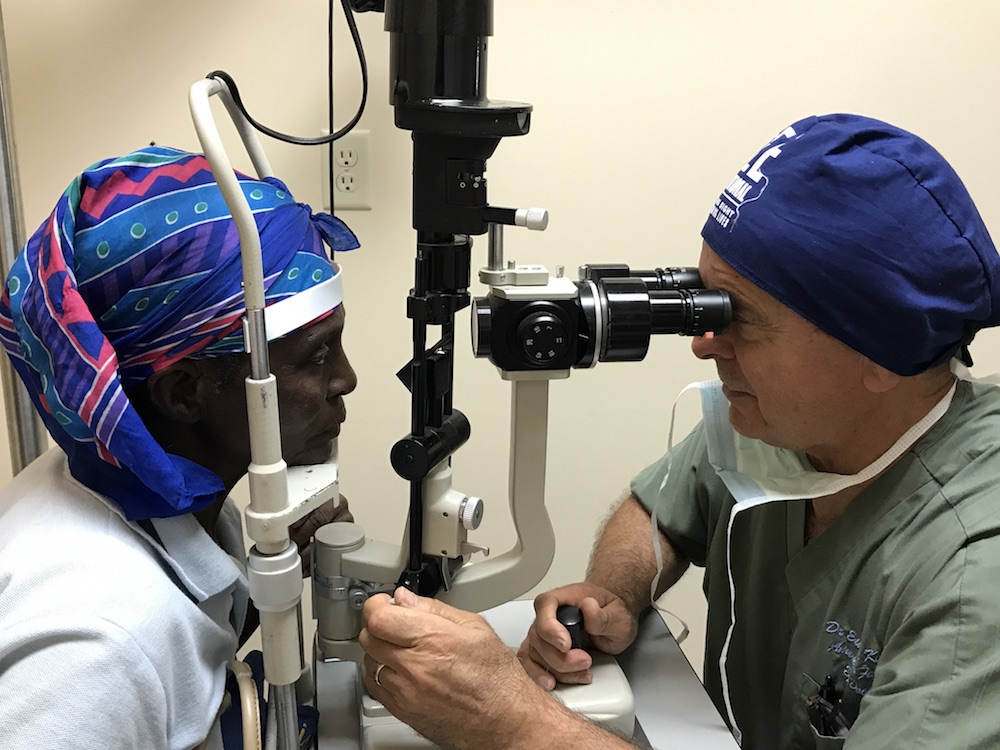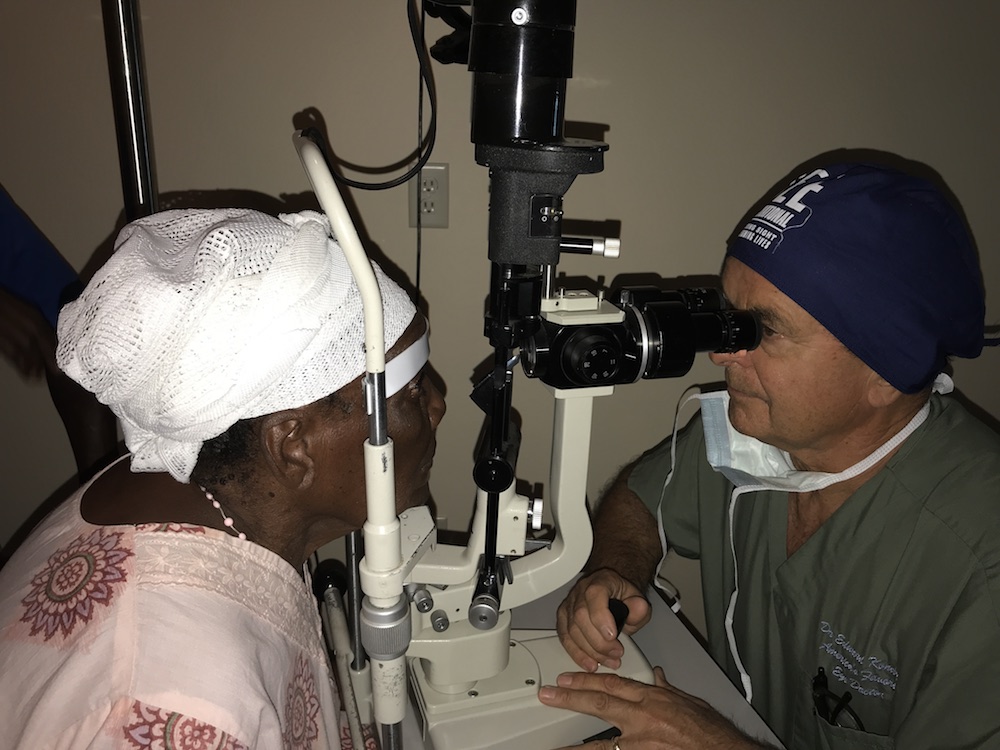 We take a break for lunch.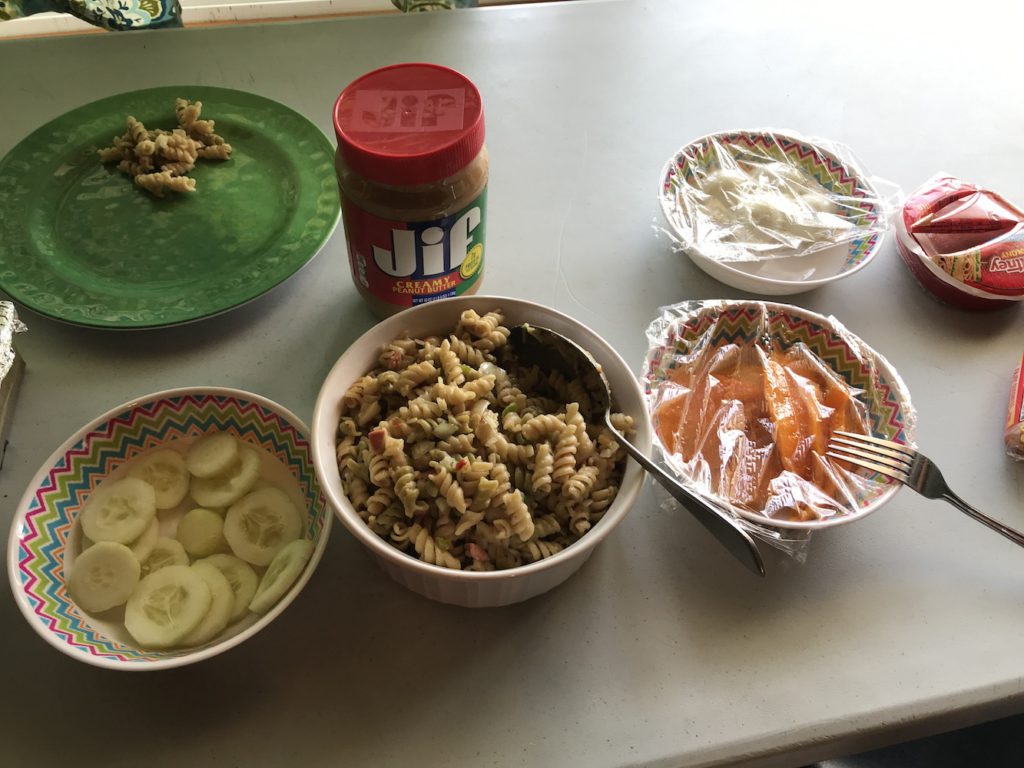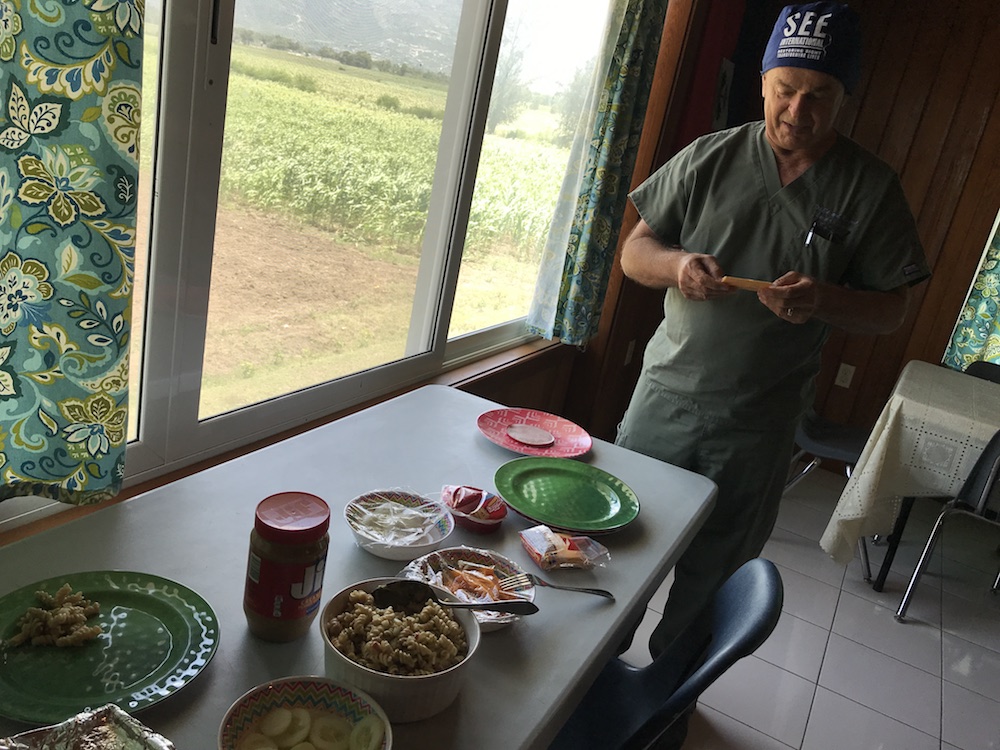 And here is the sight outside our lunchroom window. We watch the cow rest in the field and take a quick five minutes break.  We do have to get back to work as this afternoon is the last chance of surgery for the patients that are waiting in the waiting hall.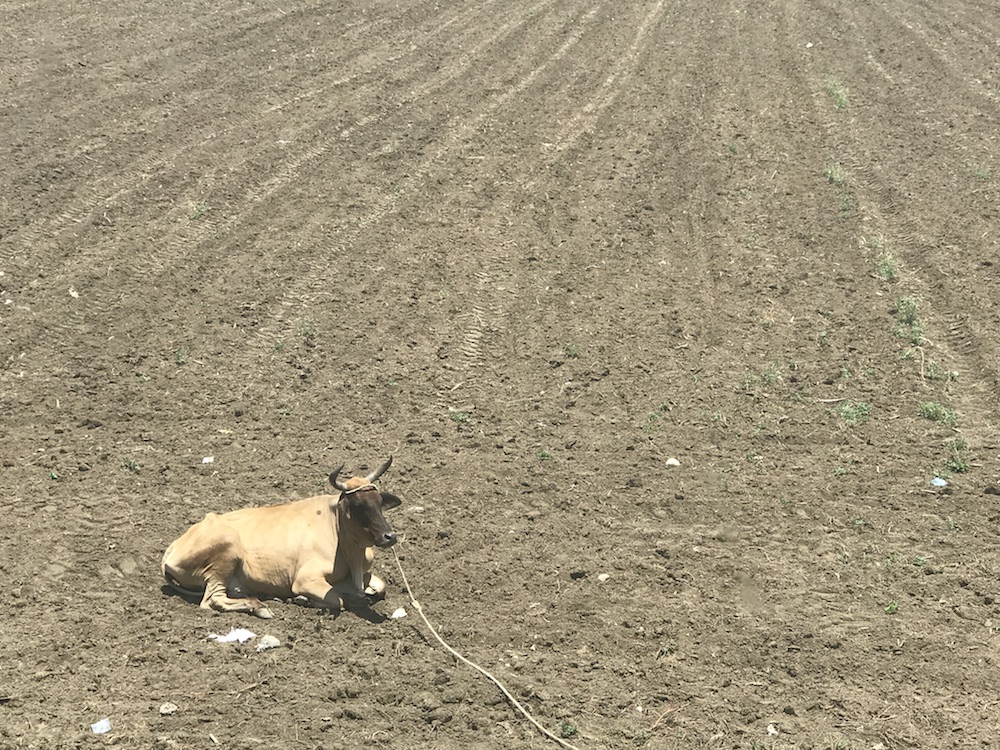 We are heading back to work.
We will report back to you soon after the afternoon surgery is over.
Give us your email address below and we will keep you updated on all new posts!