We are heading home today. Here is Dr. Kondrot being searched carefully at the Port Au Prince airport as
We wake up early getting ready for our trip home. The generator is not on. We don't have any water. We did bring a glass of drinking water into the room, so we use that to brush our teeth but no hope for any shower at this time.
We leave for the airport as Dr. Kondrot remarks that I am a smart person because I took a shower the night before! I hope our neighbors on the plane home do not complain too much.
Here is the streets scene in the early hours as we drive out to the airport.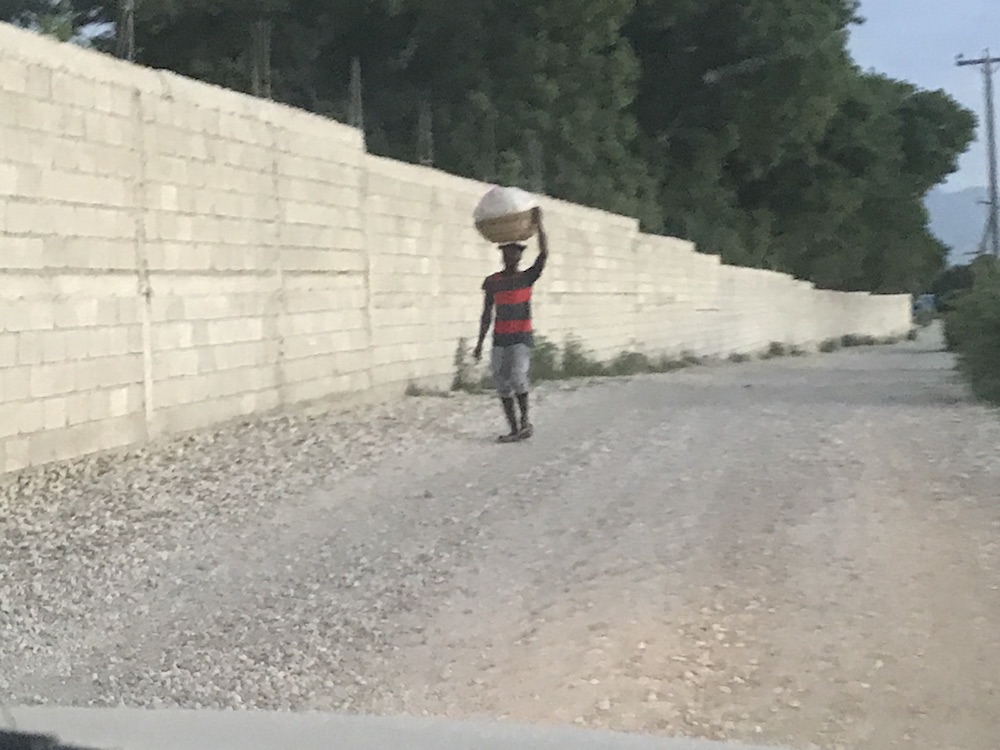 And the colorful tap tap truck that is the most popular method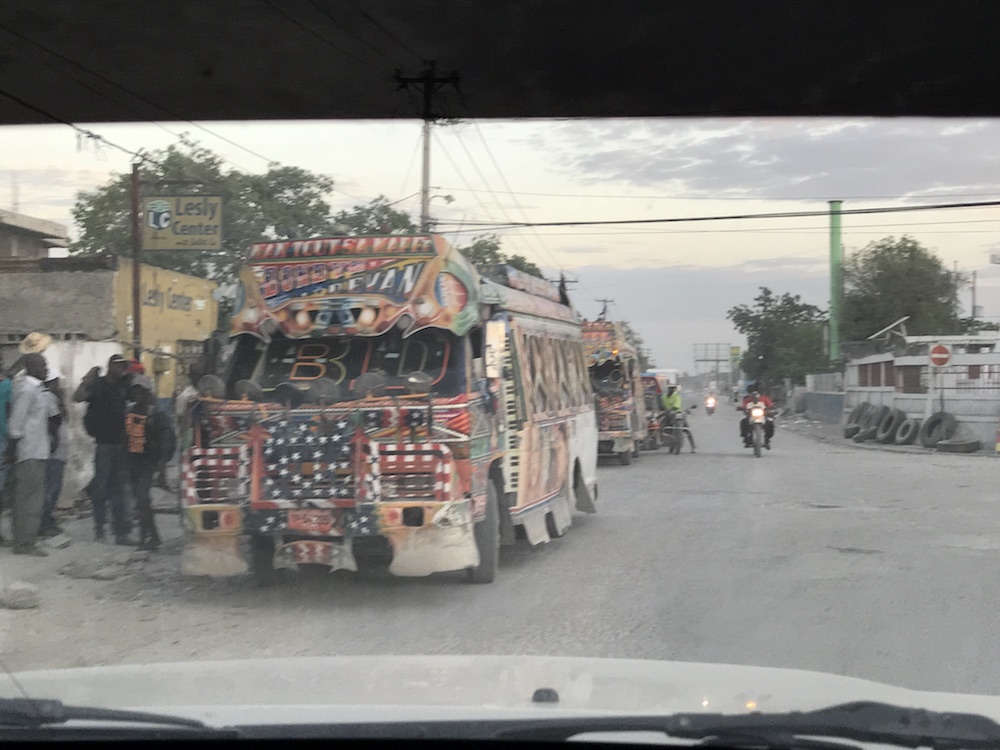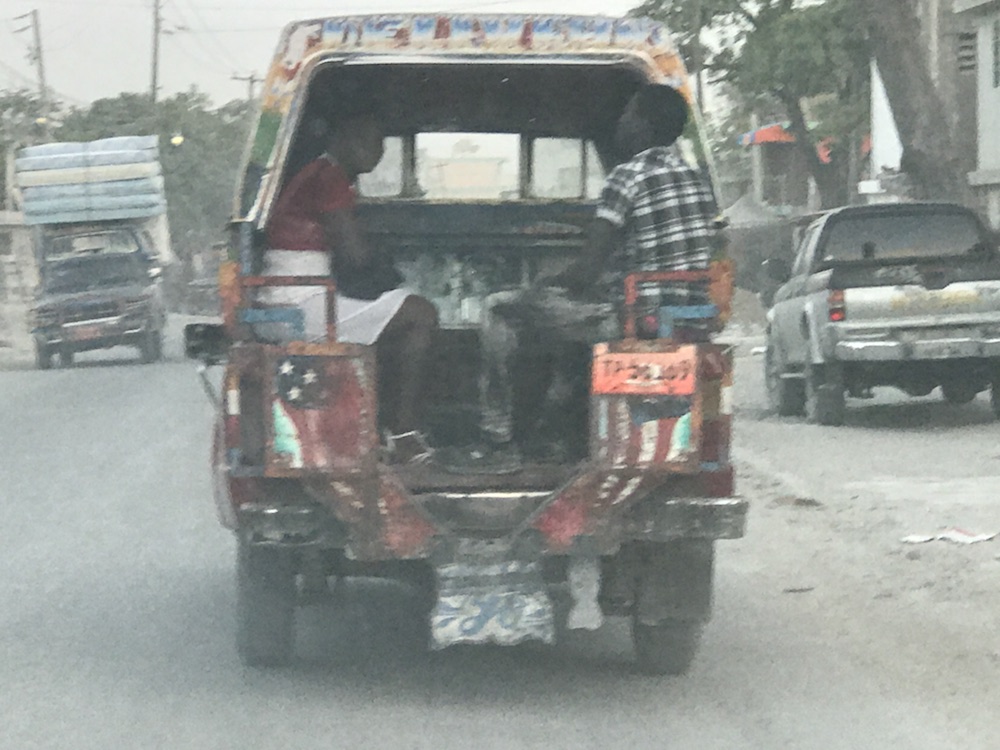 The security officer searches Dr. Kondrot's carry-on luggage thoroughly at the airport. We don't know why but it takes him a long time to get this done. He looks at every single item in the bag!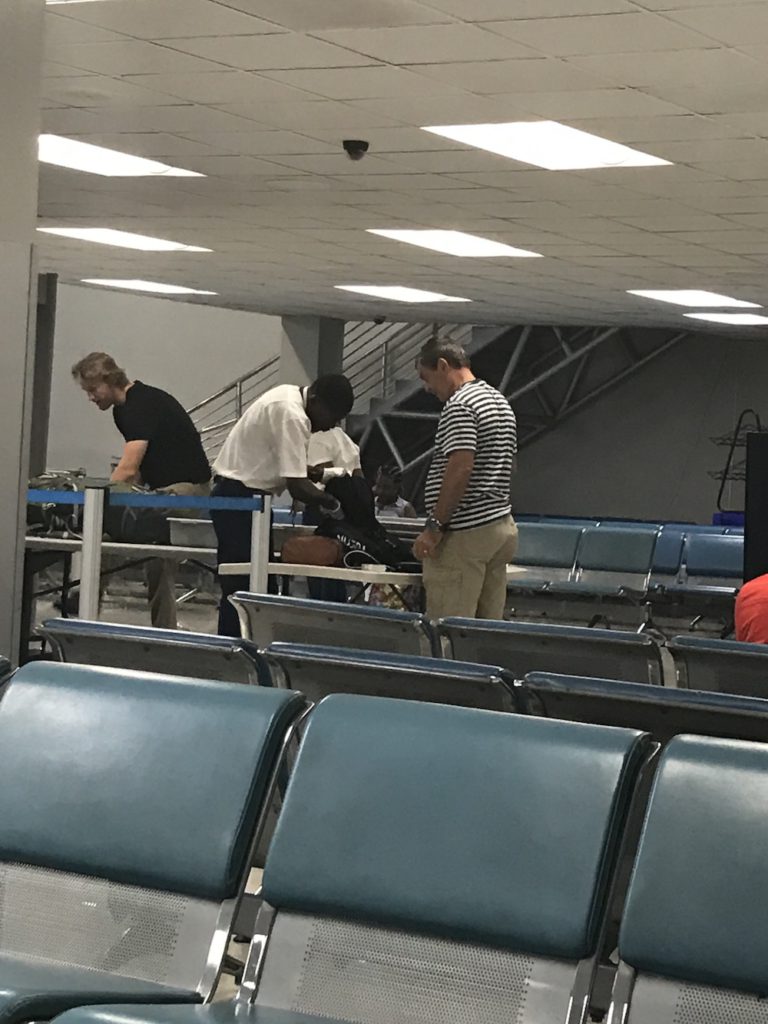 Then Dr. Kodnrot is taken behind a small cubicle where the officer tests his laptop thoroughly. It takes us quite a while of waiting before we are allowed to proceed to the boarding area.
And alas, we are airborne. We are finally going home.
Here is a view of Haiti from our airplane window. The ground is very bare and dry. Not much green vegetation at all.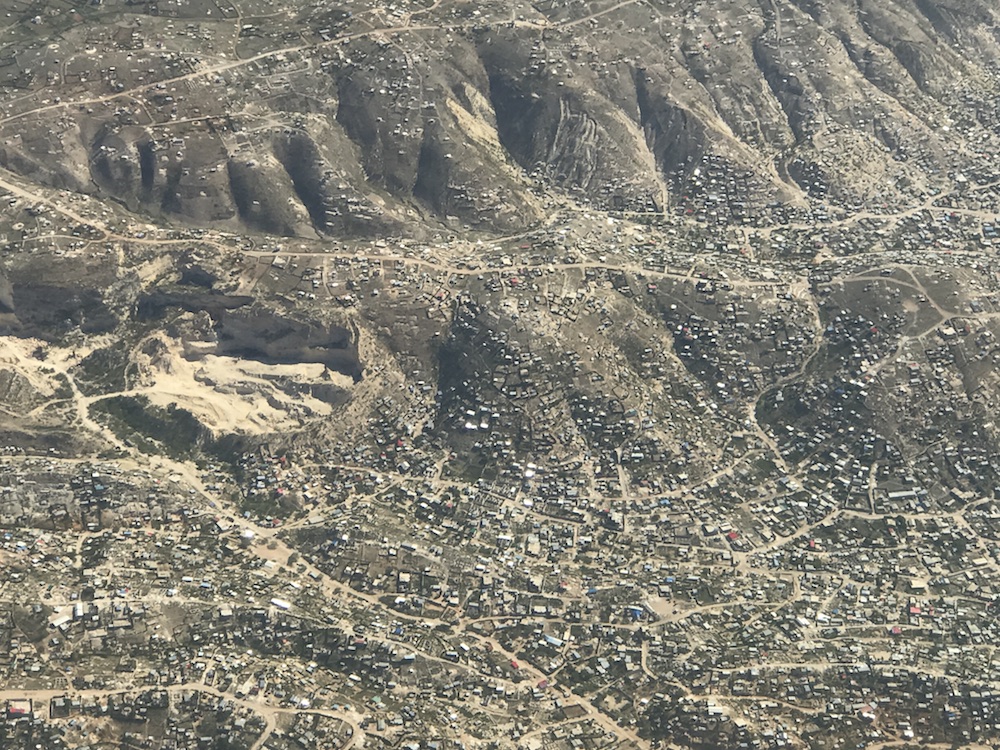 And here is our flight path. We are almost ready to land into Miami airport.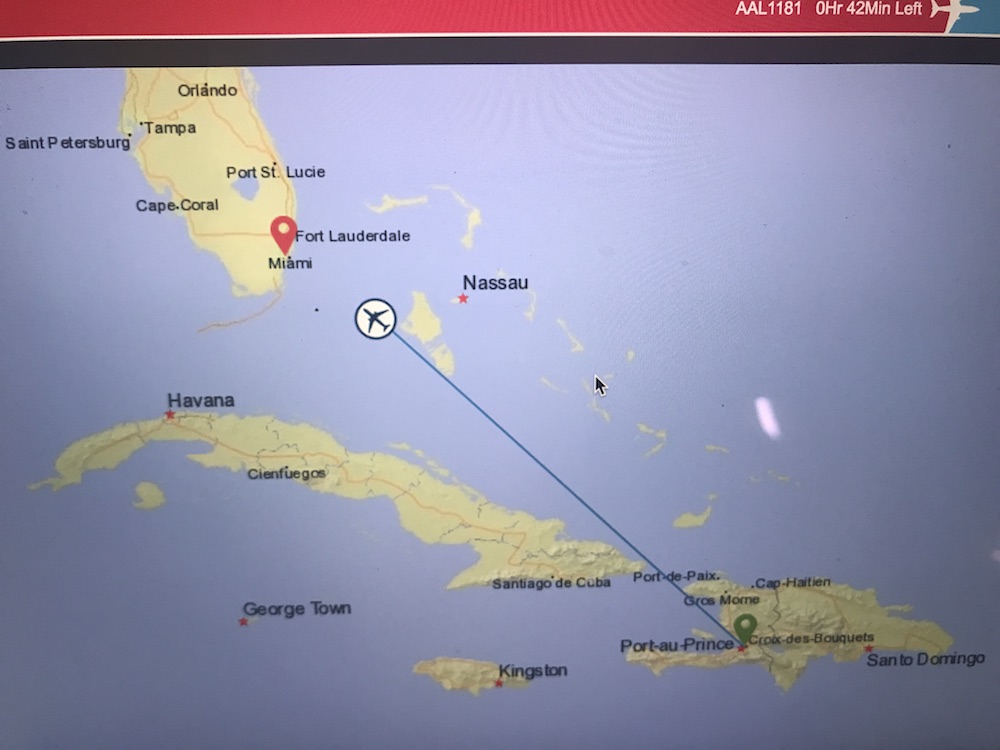 We get to Tampa Airport at 3 PM. It is Sunday today, and it is mother day, so I get treated to a mother day dinner. Here is my very favorite chicken marsala at Verducci restaurant on St Pete beach.
We get calls from our children wishing me "happy mother day.". I am very happy on this day as we reflect on a very successful mission to Haiti, all the people that we can help regain their sight and all the new friends we make from this trip.
We miss them dearly. We are deeply touched by the trip coordinator, Russ Montgomery, and all of his hard-working staff. We are humbled by the hardship of the people in Haiti that we meet on this trip. They have so little to live on, yet they are so resilient and rise above all the difficulties they face in their lives with such strength.
We hope to find time in our busy schedule to come back again and help more people who are in need of help to restore their sight to work and take care of themselves in the hope of a better and more comfortable life.
Give us your email address below, and we will keep you updated on all new posts!