We got a text from Russ a few days ago: "A doctor can not come to Haiti, can you come over to help us?". I take a quick look at our calendar, we will need to move consultations around, but that can take care of.  I sent Russ a reply: "Yes, we will be there to help you out."
And that's our team in Haiti!
We quickly booked our flight out to Haiti. We have to fly from Tampa at 6:15 AM  to arrive into Miami in time for the 11 AM flight out of Miami. We are due to arrive in Haiti at 1 PM. A quick bite for lunch and we can work the afternoon shit.
On Tuesday, the day before departure, I get a text from American Airlines: "Your flight from Tampa to Miami has been canceled. We are rebooking you on a later flight".
Yes. I am sure they are rebooking us on a later flight, but that would mean we will be late for our flight to Haiti. We decide to drive over to Maimi by car, and if we can arrive by 8 AM, we can make it onto the 11 Am flight out. Problem solved.
Except that we will have to drive out of Tampa at 2 AM to make sure we arrive at 8 AM! So we go to bed early and set our alarm clock for 1 AM. A quick shower and we are ready to go.
As we set out to leave Tampa, the rain starts to pour down. I am wet from head to toe from the torrential downpour, just trying to load our travel bags into the car. Another quick change into dry clothes and this time we are set to depart for real.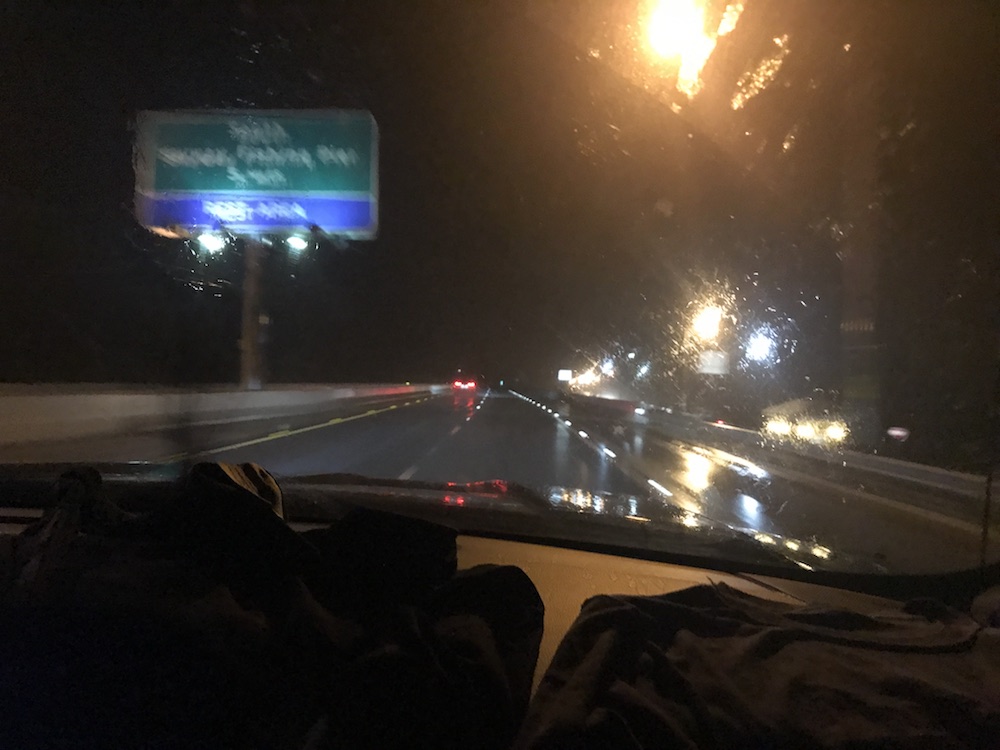 We drive out in the rain and darkness. The wind picks up as we cross the Sunshine Skyway bridge. It's one of the higher bridge in Florida and with a quite a history to it. One foggy night thirty years ago, a tanker hit the Skyway bridge and knocked out a span, and for thirty minutes, cars plunged into the Tampa Bay water. There was even a bus full of passengers that went down. As we drive through the bridge, Dr. Kondrot recounts the story of the bridge collapsing and Ashlee and Kimber sits in the back of the car shivers with fear. We are glad we drive over the bridge without any problem.
7:30 Am we arrive at Miami airport, check ourselves in and head to our gate for departure.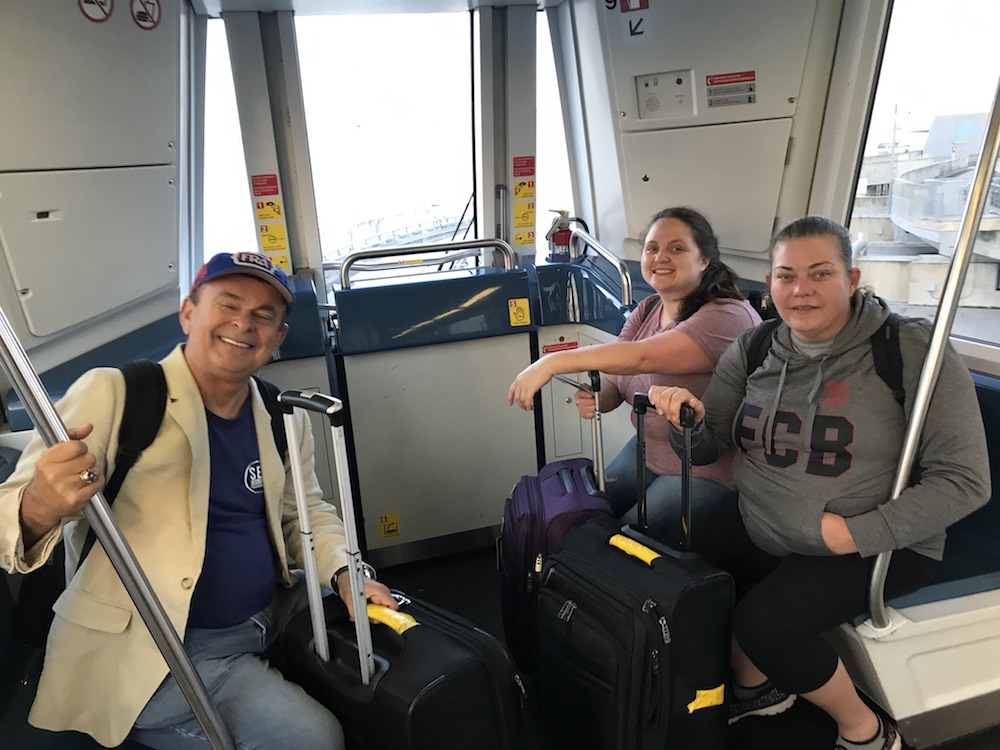 We decide to bring Ashlee and Kimber, two of our staff members along on this trip to help us out.  And as it is summer and classes are out for students, we also offer to bring along Juliana, sixteen years old, attending senior year in high school in the fall. She aspires to go to medical school, so this is the perfect opportunity for her to watch a doctor in action. She is flying in from Los Angeles International airport, and I arrive just in time to pick her up from her flight.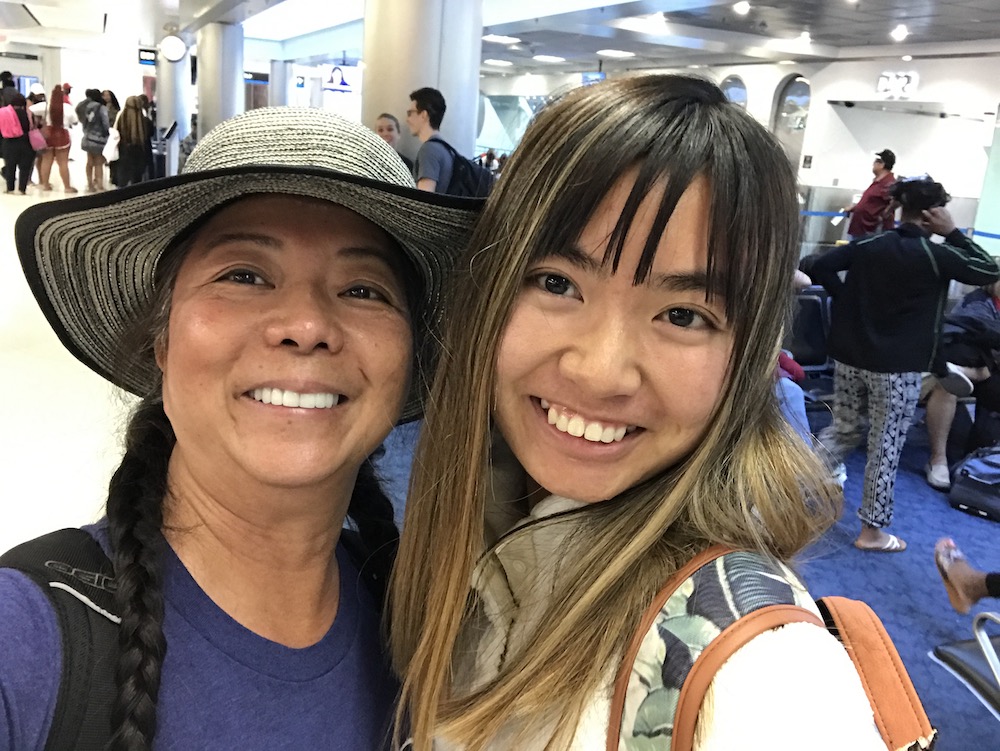 We also bring along Antoine, a pre-med student attending Washington University in St Louis, Missouri. His flight arrives on time for our departure for Haiti. Here they both are, in the lounge waiting with us for the boarding announcement.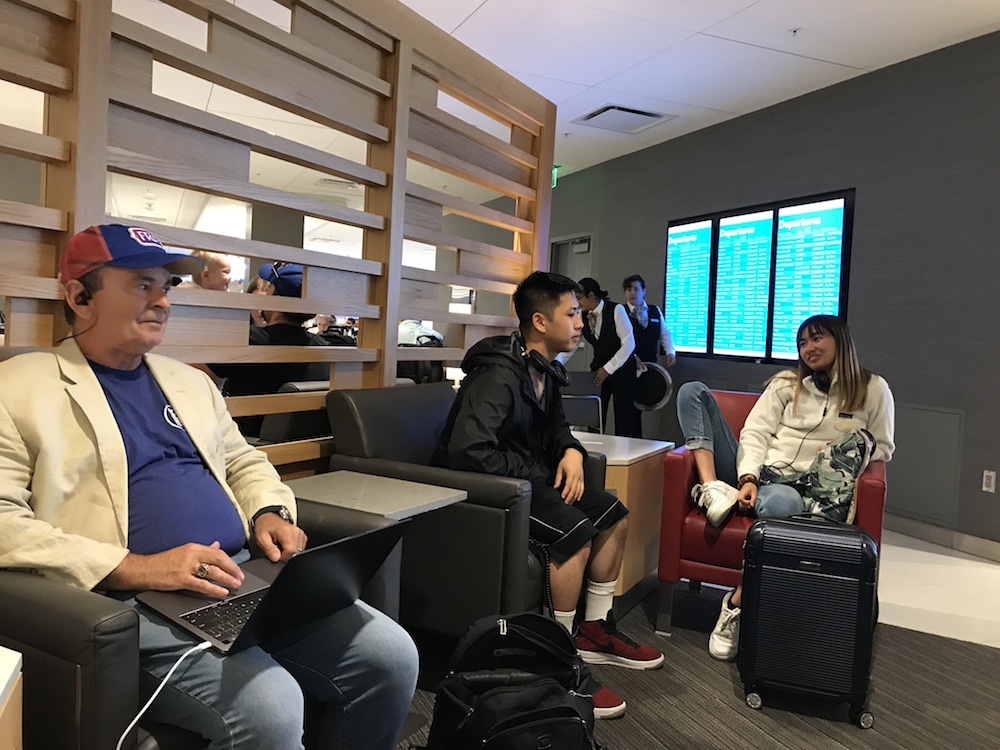 We are all set to go.
Thirty minutes before we are due to board our plane we get a message that American Airlines has canceled our flight! Oh no!
We are now all rebooked on the afternoon flight. A long wait for all of us. Juliana takes out her homework,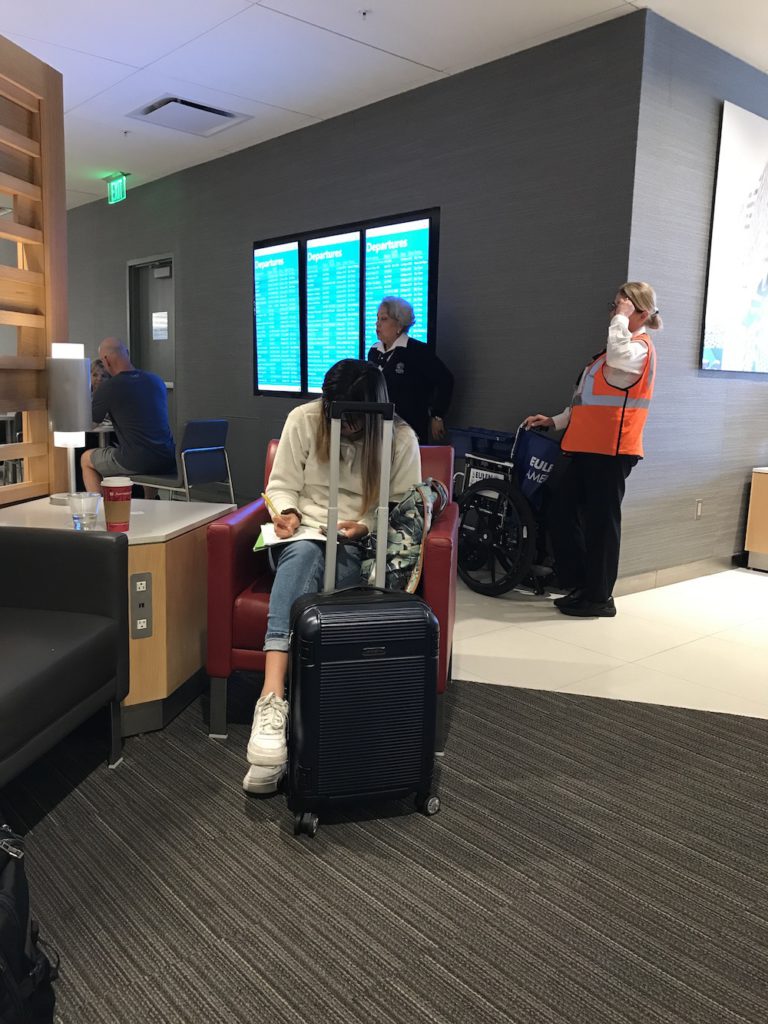 while Ashlee and Kimber get on their laptop to answer emails and return voicemails.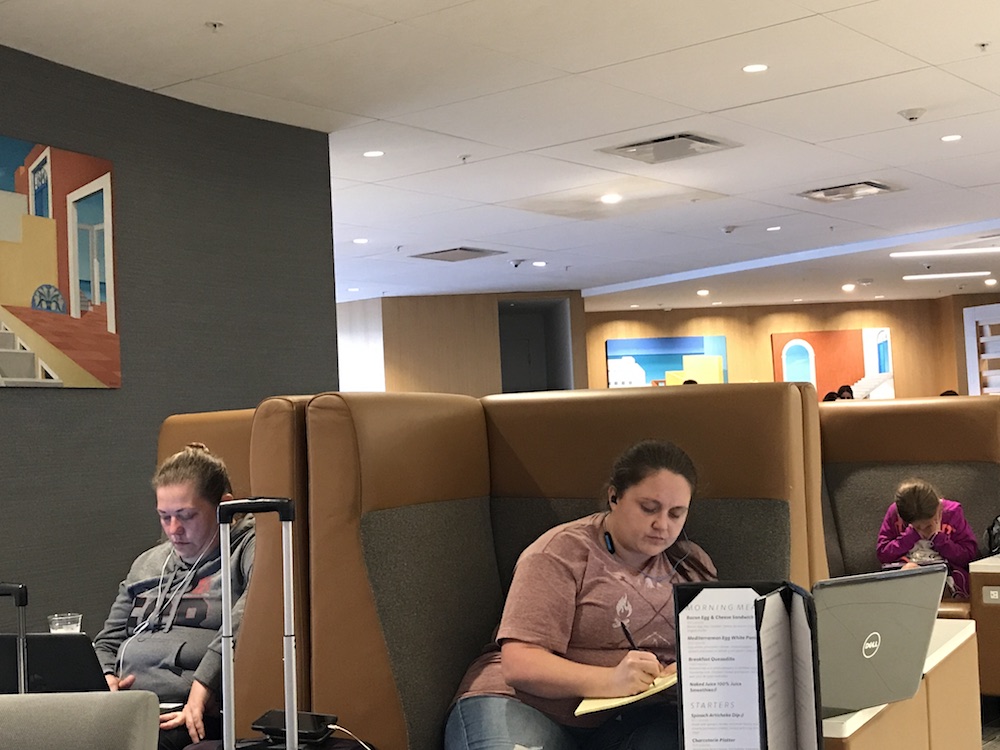 Finally, it's time to board! The whole team happily head toward the boarding gate at Miami airport, ready for our Haiti flight. Our spirits are high; we are all energized and excited. We can't wait to go!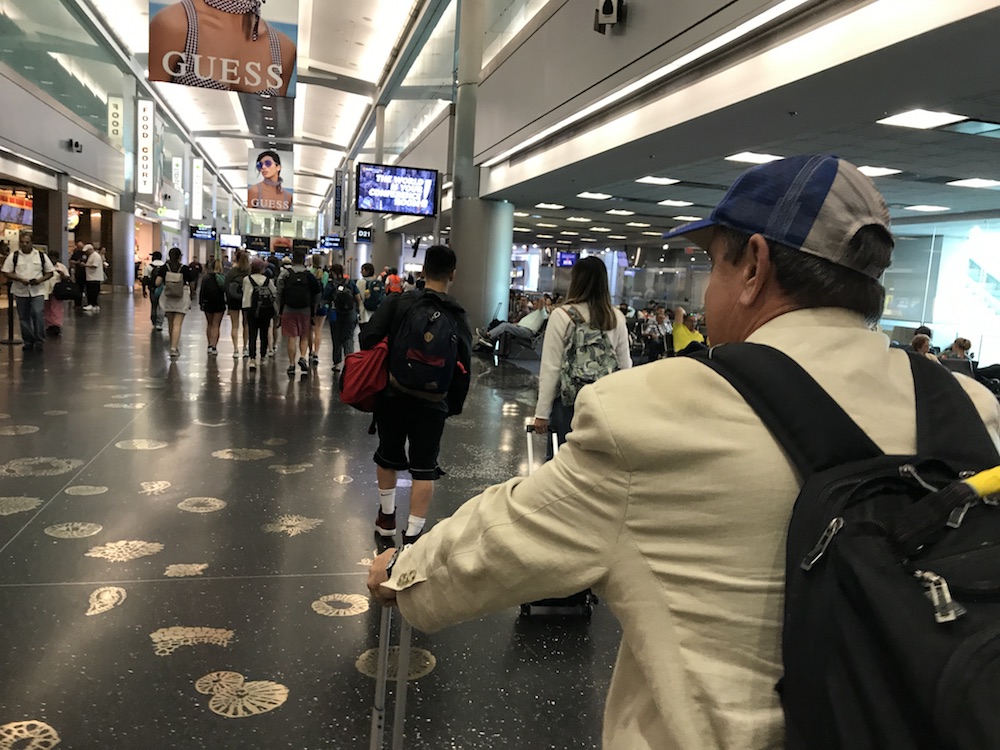 One more team picture before we board the plane!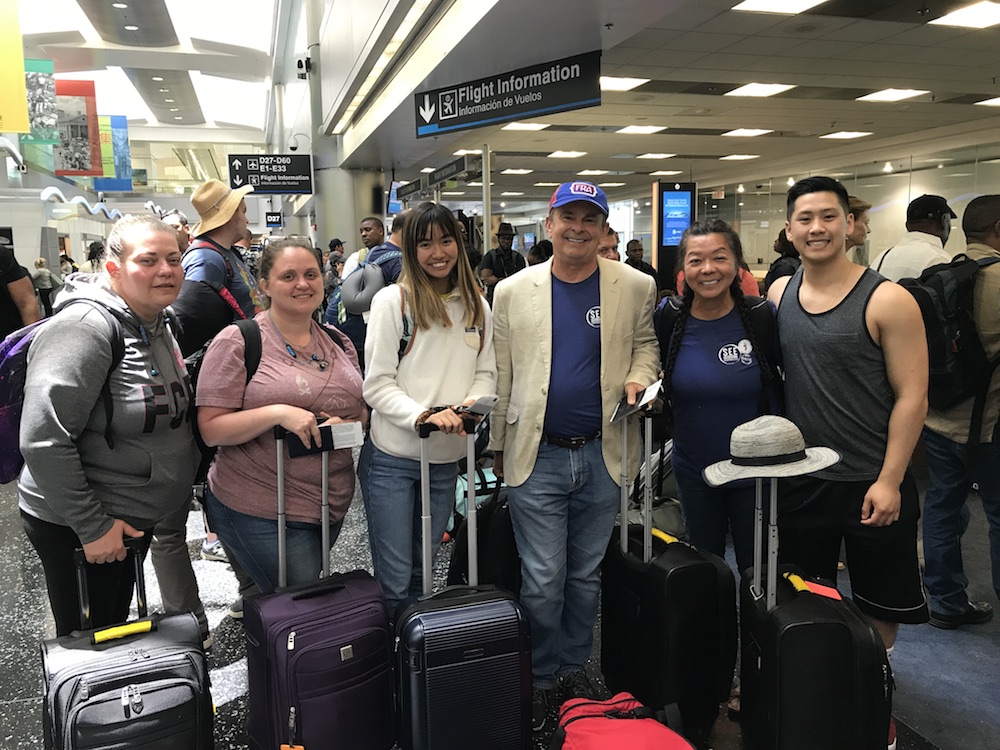 Once on the plane, the flight again is delayed by thirty minutes. Then another thirty minutes. Then another weather delay for forty-five minutes!
When we finally lift off, we had waited on the plane for a good two hours.
Next time we write again, we will be in Haiti!
Give us your email address below, and we will keep you updated on all new posts!