After two flight cancellations and multiple delays, we manage to be on our way to Haiti.
We landed at Toussaint-Louverture Airport in Port Au Prince at 6 PM, five hours late. When I text Russ while waiting on the plane that we are not going to get there on time, Russ texts me back with "The devil is stealing our time." We are loosing one whole afternoon sitting on the plane instead of examining patients in the clinic.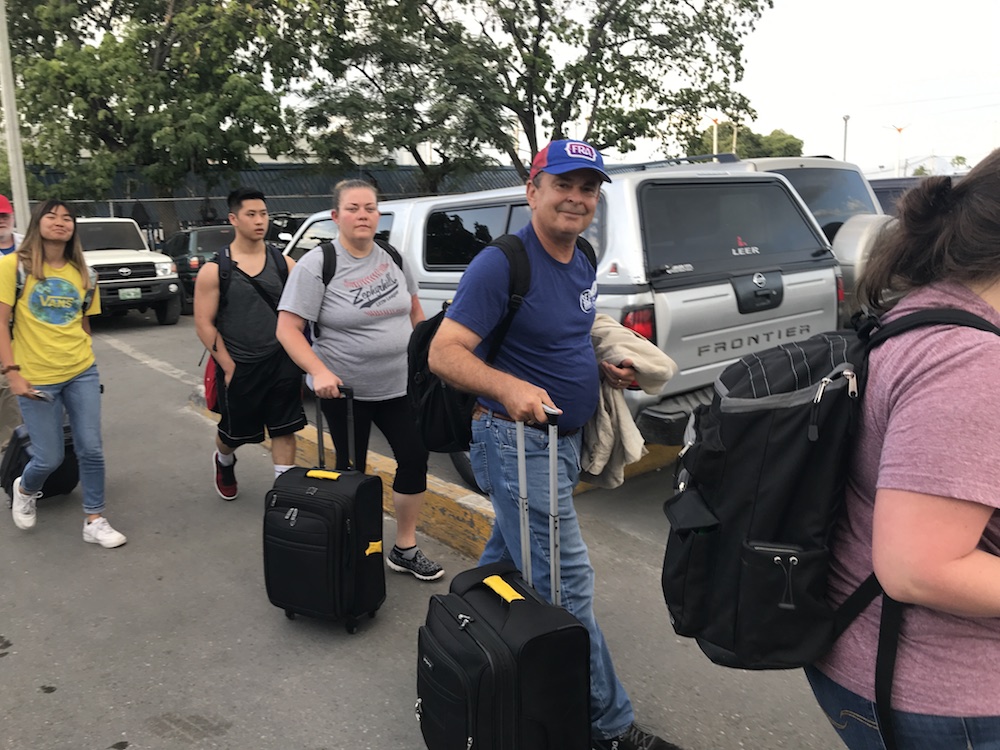 The afternoon traffic is horrendous.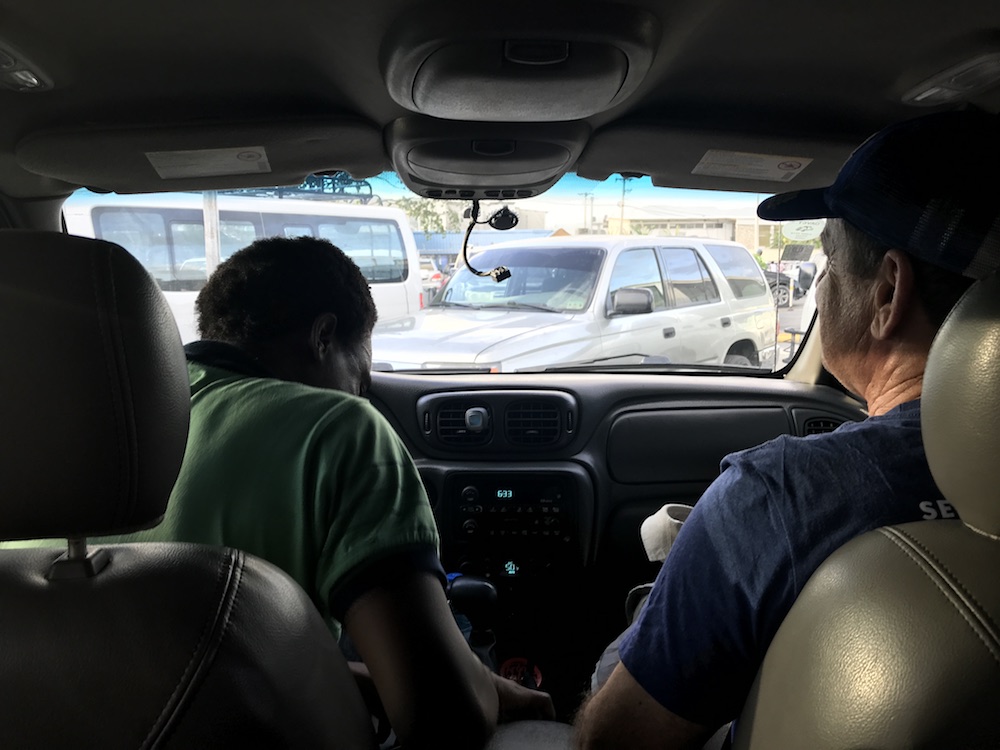 Street scenes in Haiti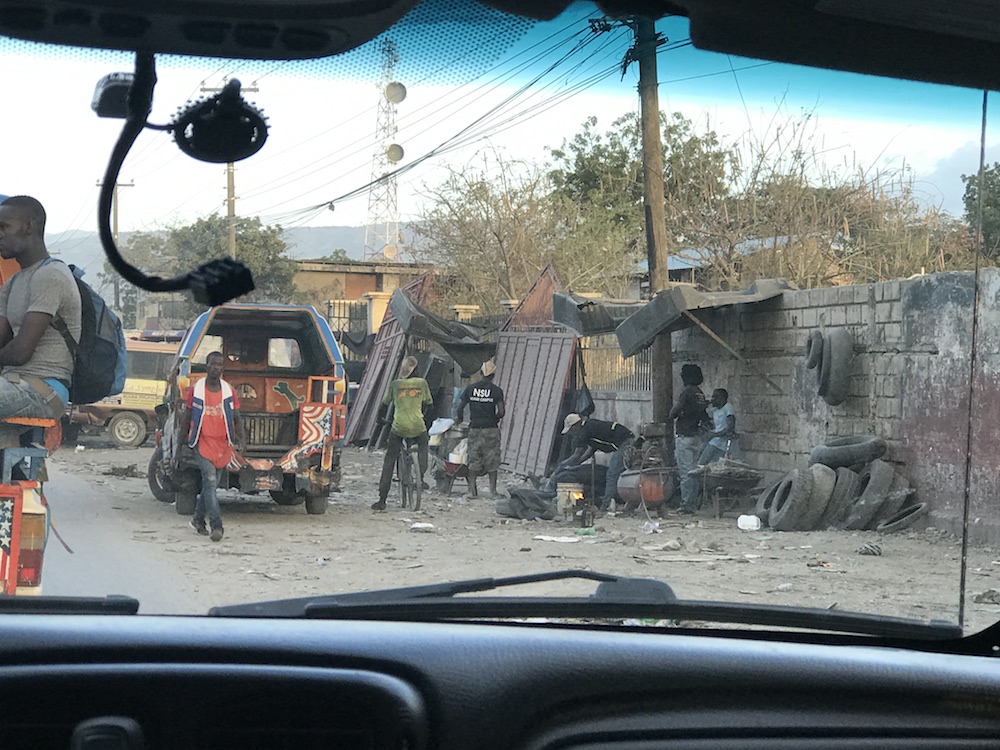 A "tap tap" bus. You tap the side of the bus to get on and tap the side of the bus to get off.  They are basically a truck that gets fitted on the truck bed with a cover and benches on both sides and passengers ride on them. They are decorated with colorful paintings and decorations.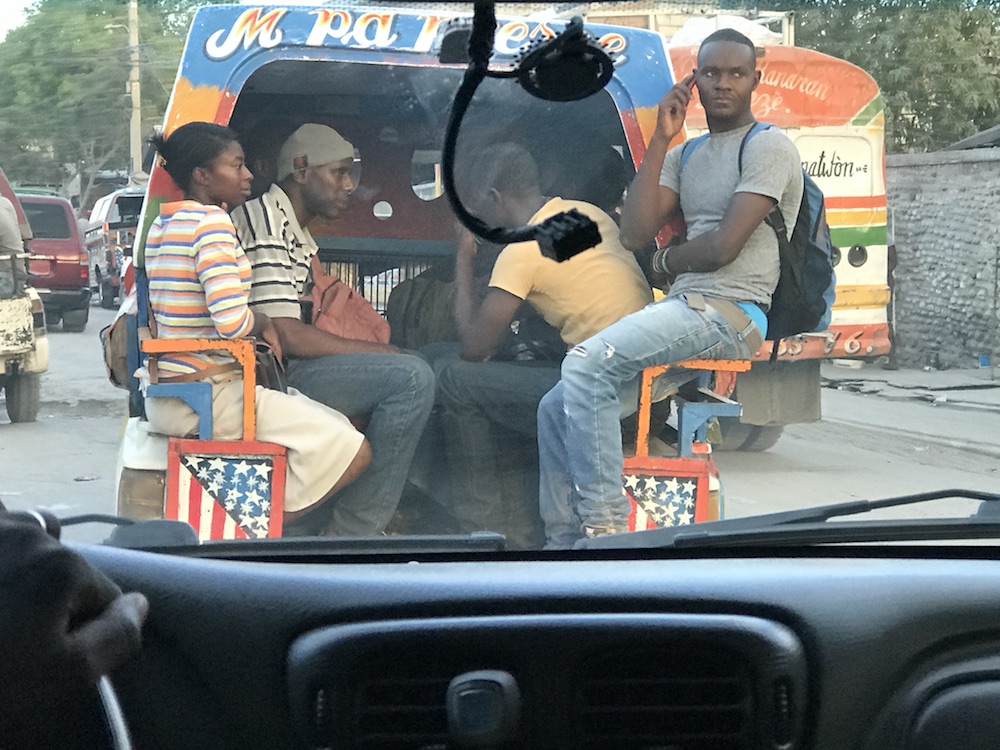 Finally, we arrive at the clinic.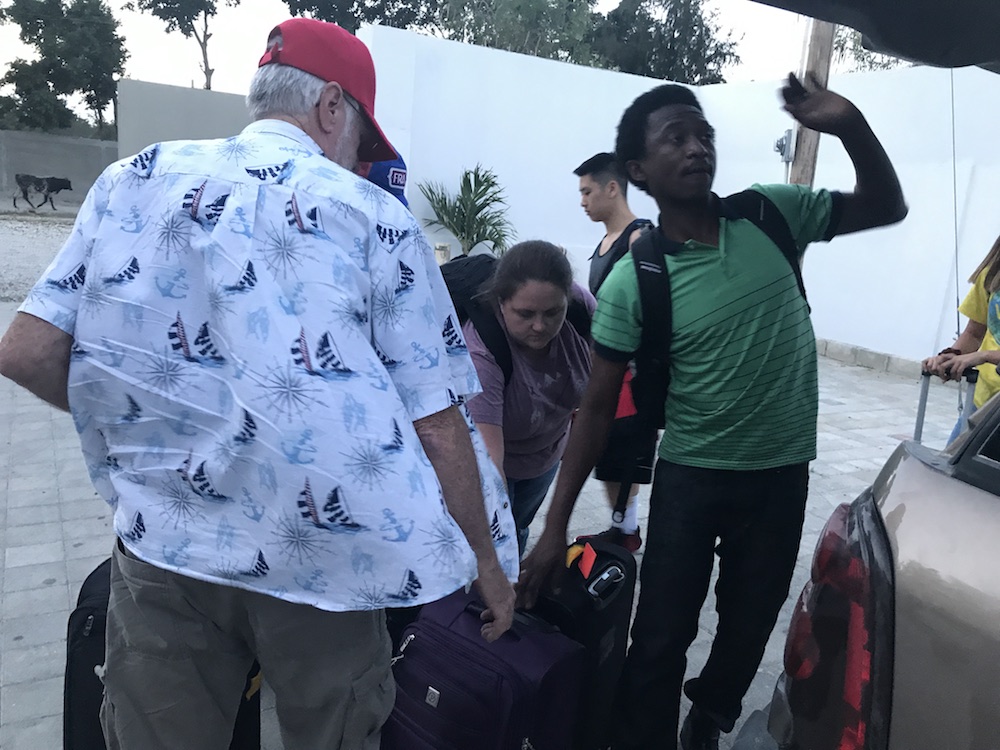 We have to go through the clinic entrance as our dorm facilities are on the floor above the clinic.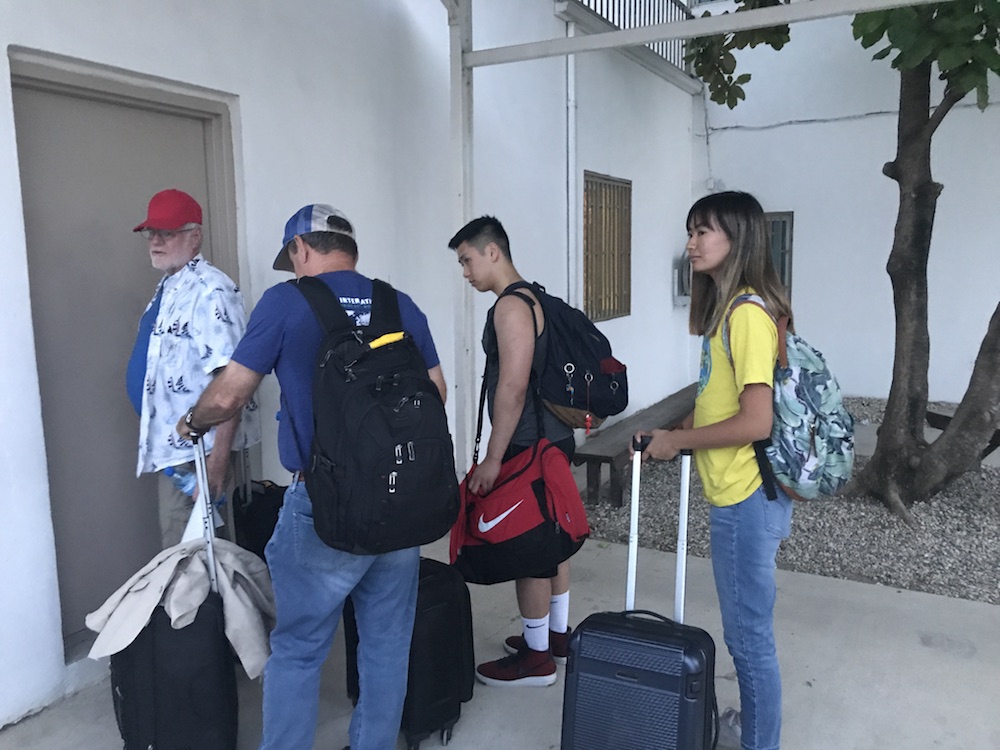 Here are our dorm facilities. This is the girl dormitory side. Ashlee, Kimber, and Juliana are sleeping together, each on their very own single bed.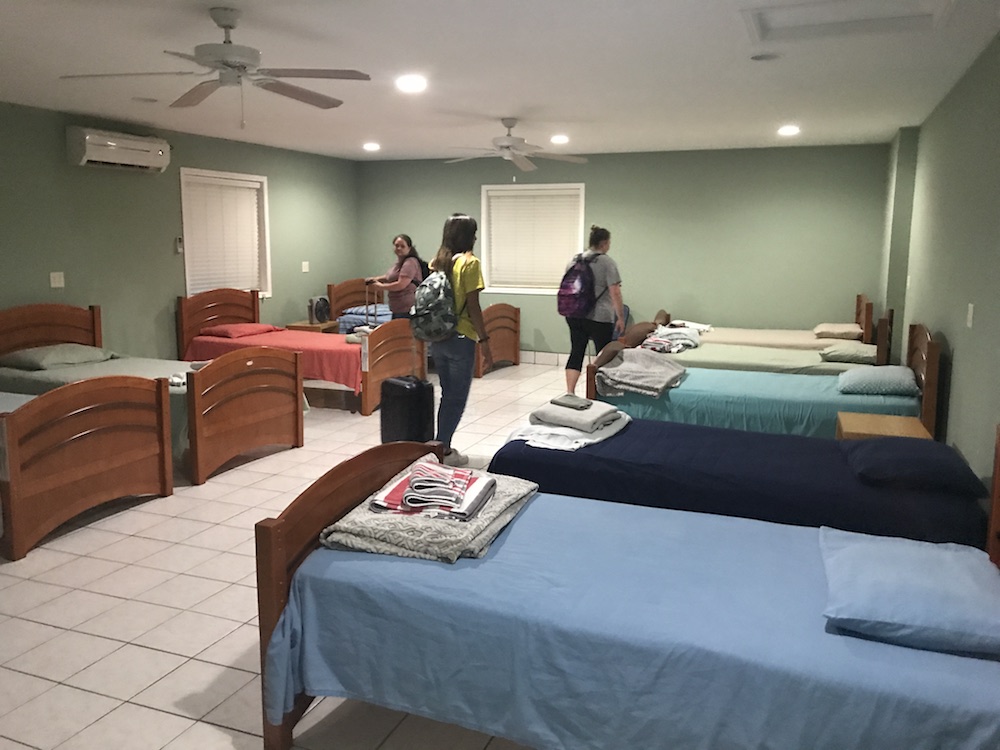 Doctor Kondrot and I have a deluxe private room with private bath. However, we have two separate beds, and that always irritates the good doctor.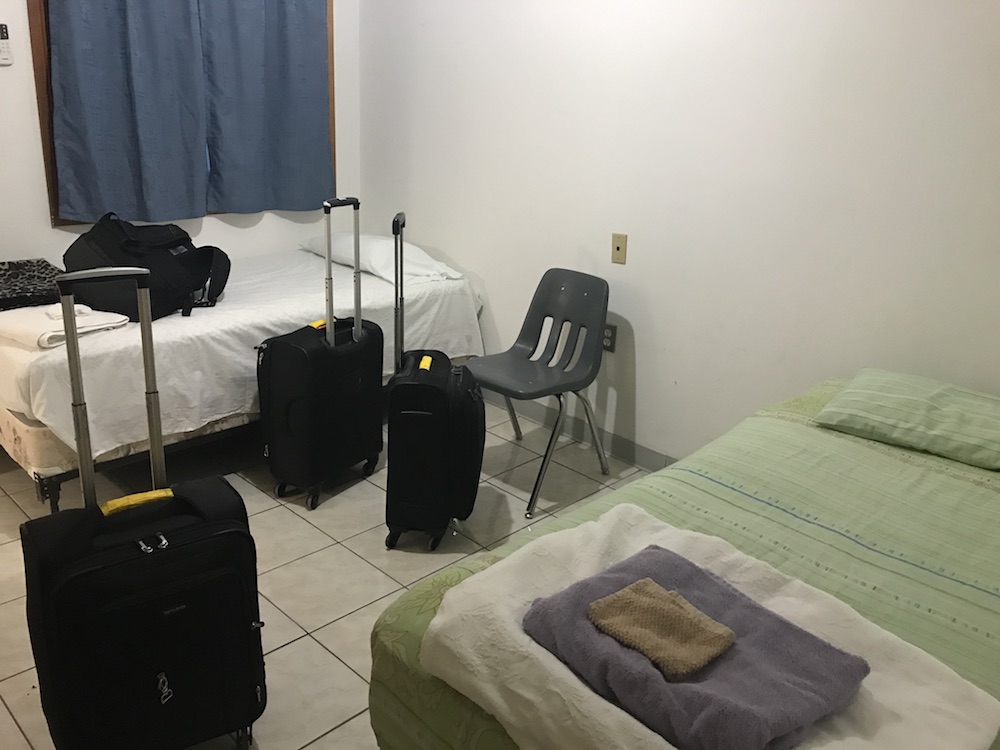 We can trust that the doctor can fix just about anything, even our sleeping arrangements. So voila! We have a double bed!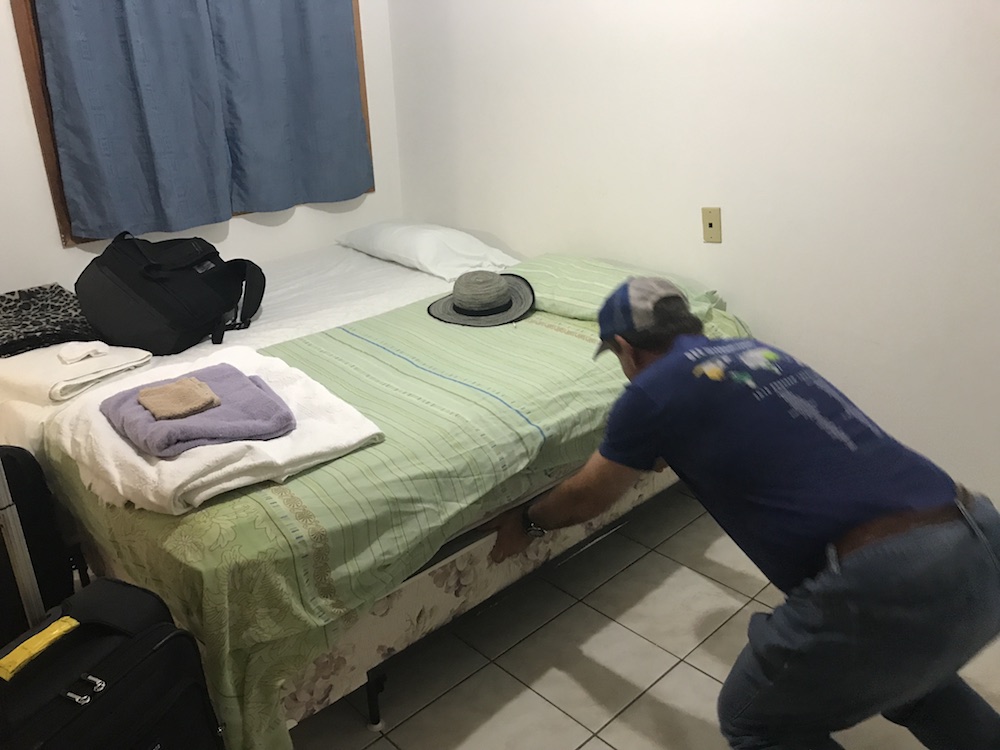 We get clean up and get ready for dinner.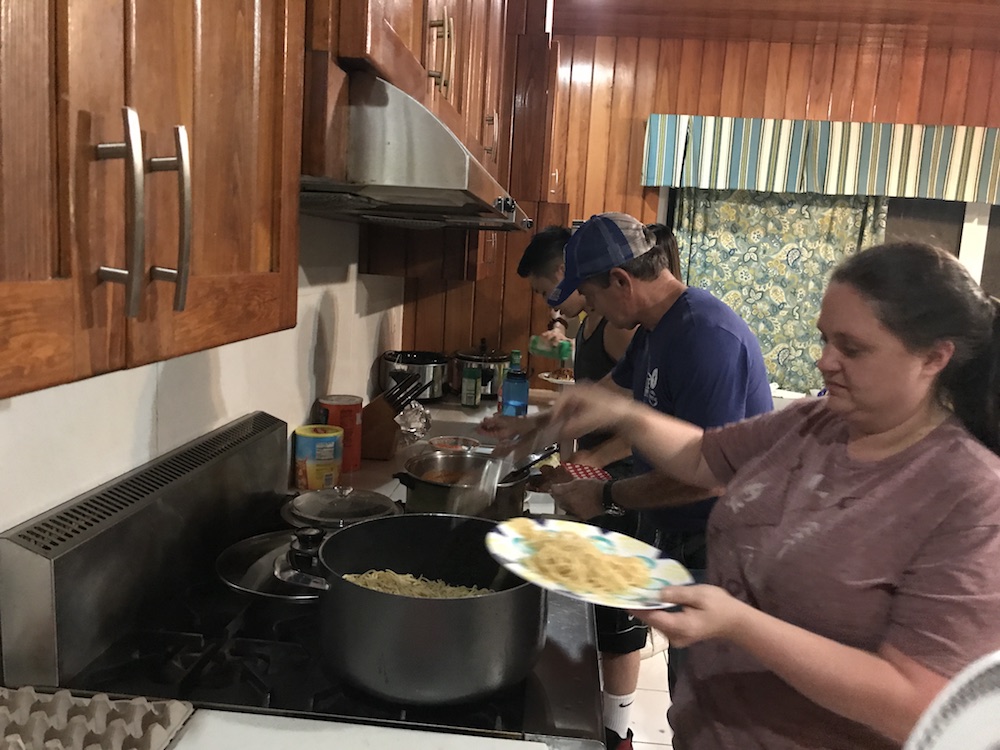 Here is a dinner for the champion!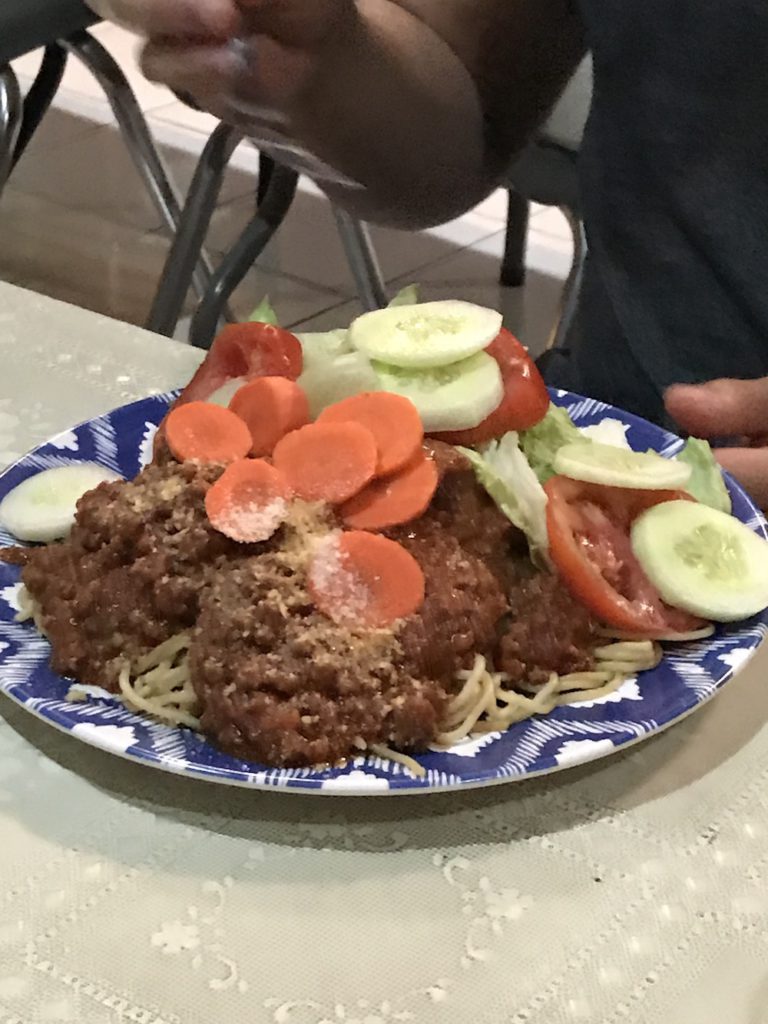 We have dinner, and we are ready for a good night sleep.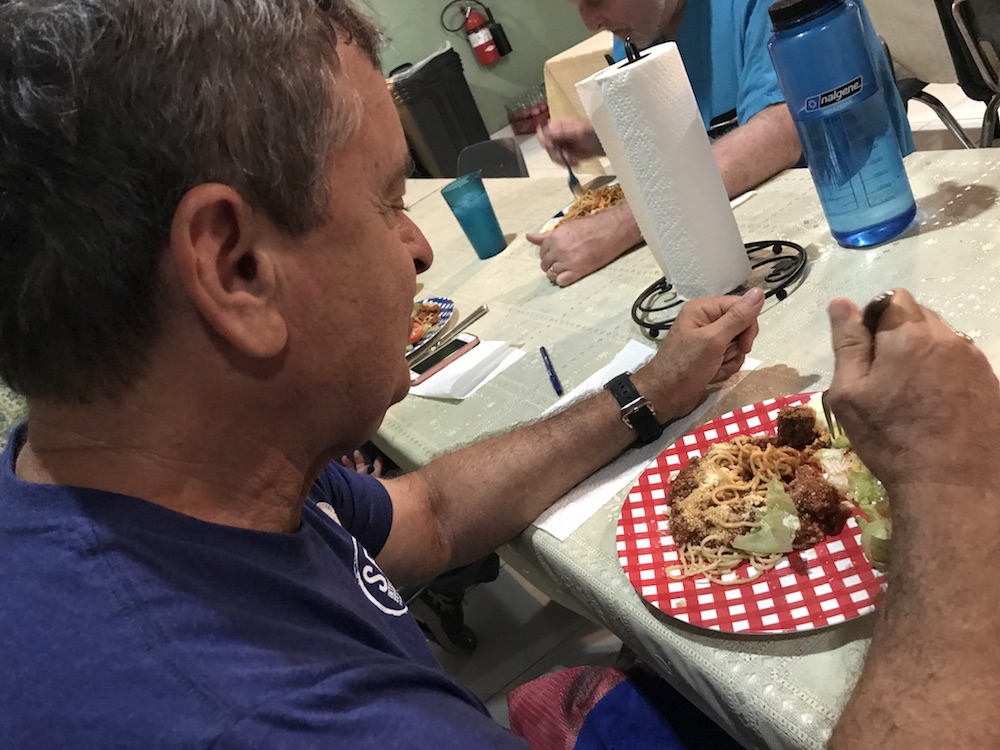 Usually, the generator shuts down at 10 PM, but we got wonderful news tonight. It will stay on for us overnight!
This means we will have air conditioning on. It is scorching here. It means we can charge our computer and cell phone. It means, most importantly; the water pump will on all night so that we will have fresh running water all night, we can flush our toilets all night. Certain things we take for granted back home are not always available when we get to Haiti, but tonight we are in luck!
We will have a good night rest and start early tomorrow. A lot of work ahead waiting for us in the morning.
Give us your email address below, and we will keep you updated on all new posts!