Today is day one of our mission trip to Haiti. We are set to do about 20 free cataract surgeries. In between cases, Dr. Kondrot also does eye exams, screening for future surgery trips, pre-op and post-op check-ups.
We start the day with a good breakfast for the team. The cook has prepared the standard American breakfast for us today: pancakes, eggs, bacon, and some locally grown mangoes collected from the farm.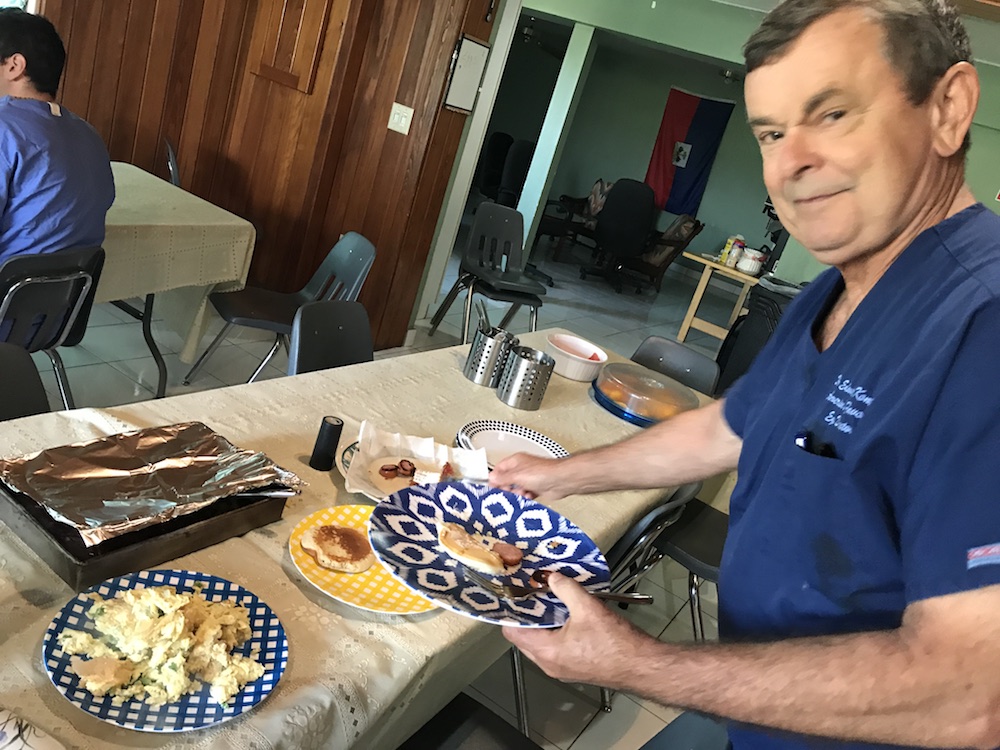 We all sit together and informally plan out the day during breakfast.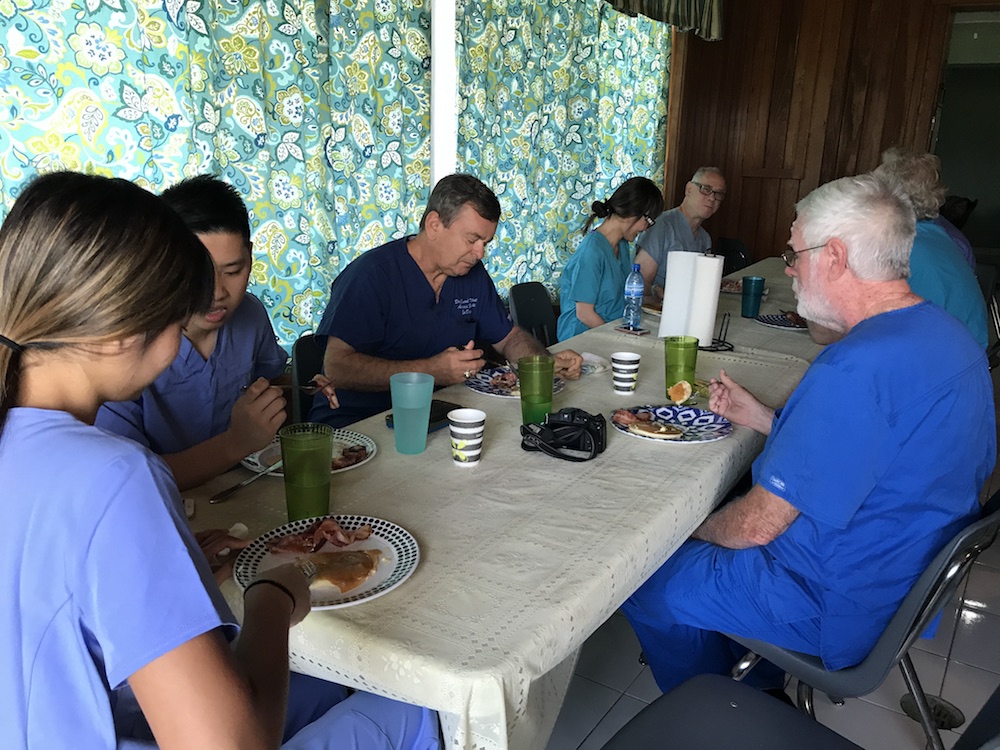 Once in the clinic, we all gather and get briefed by Russ on how to read, and make notes into the patient's "dossier", (which is the clinic patient file).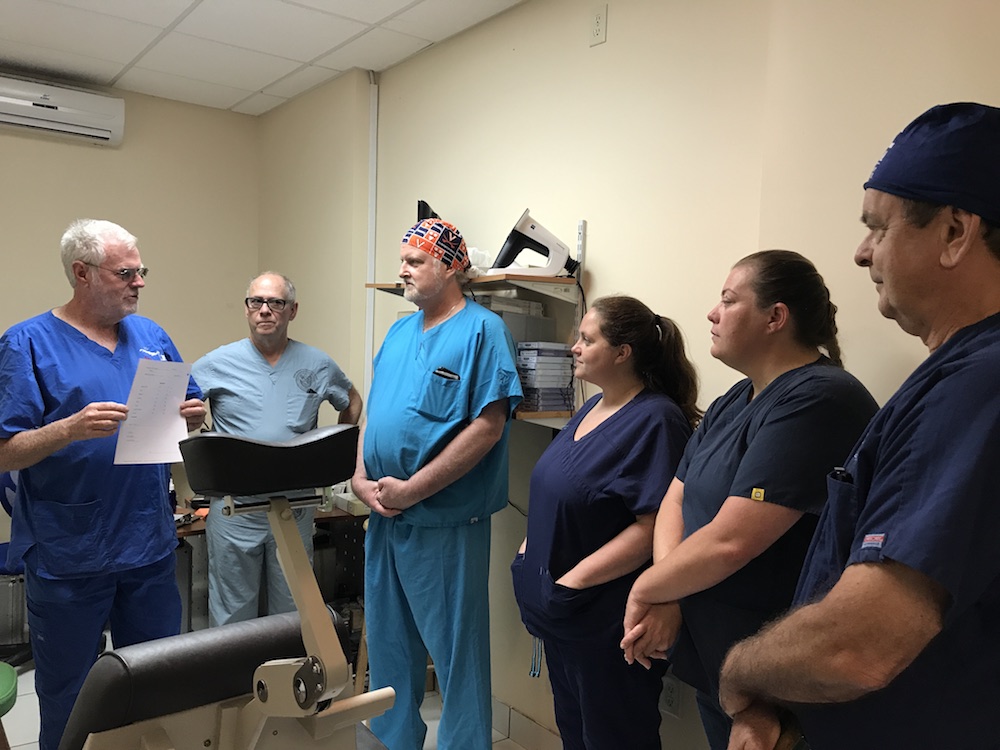 Dr. Kondrot begins to set up his surgical area which is in the back storage room. There is no air conditioning in the room so we are a little bit concerned about how long we can all hold up as the heat is pretty intense mid-July in Haiti. The microscope is the first instrument that needs to be on and operating.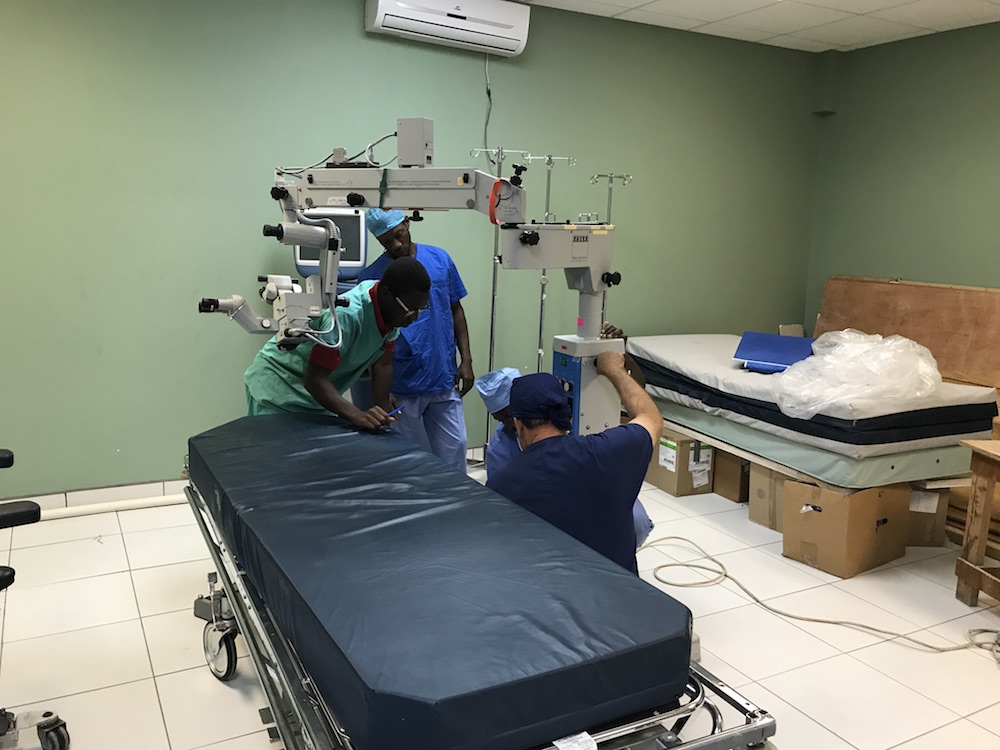 While Dr. Kondrot set up the microscope, the rest of the team are in the back room looking for various supplies for the surgical day.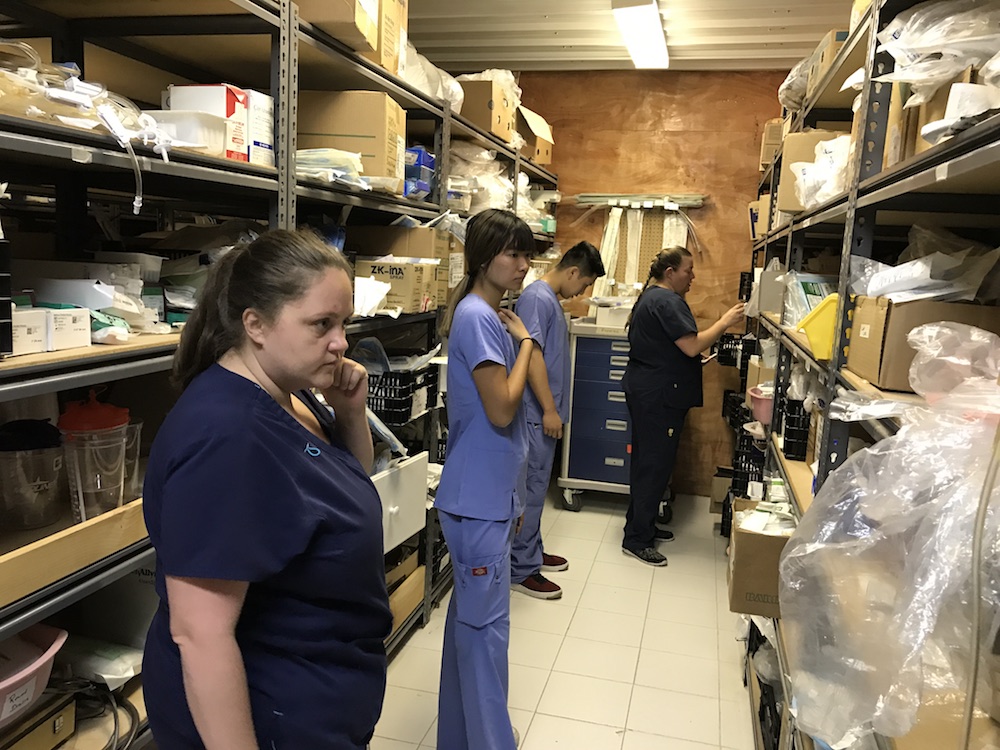 The numbing blocks are drawn ready for each patients.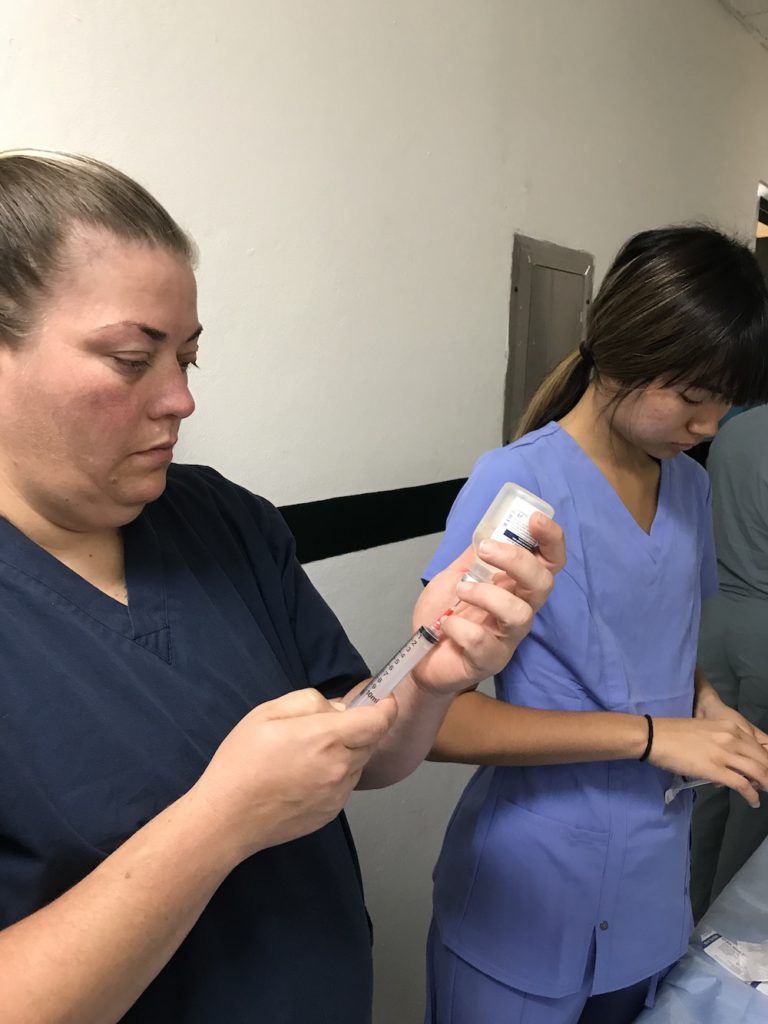 We got all of our blocks ready for the patients. They are all lined up on the table.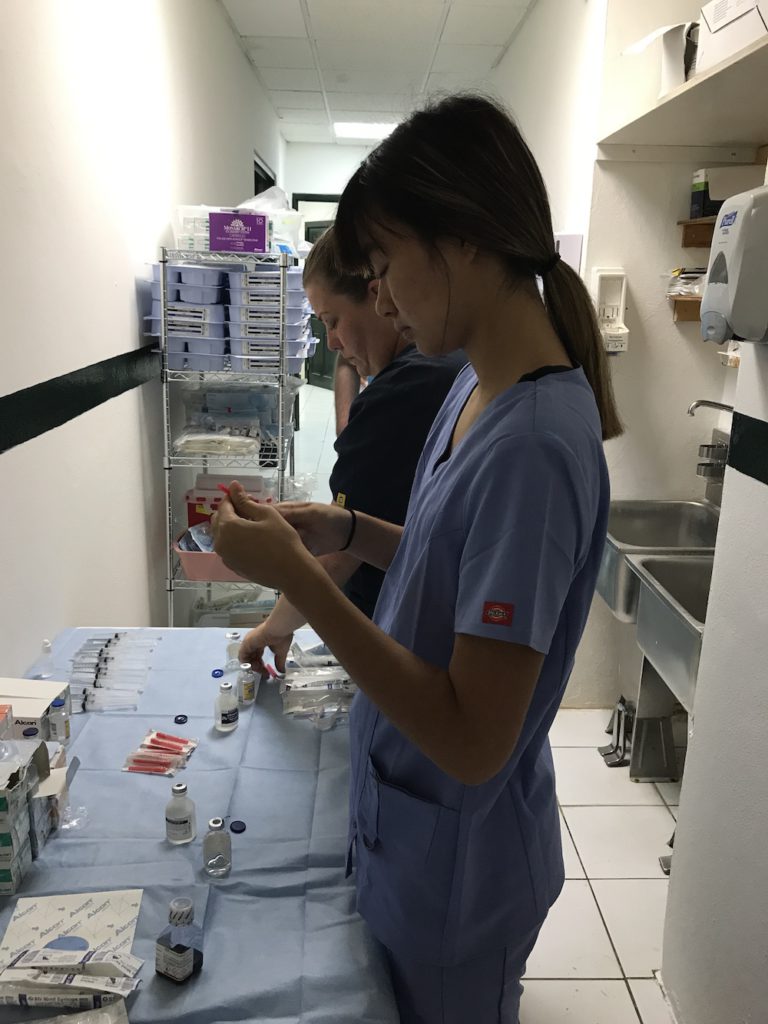 Dr. Kondrot checks o his first patient of the day. A quick pre-op exam to make sure he's is all fine for the surgery.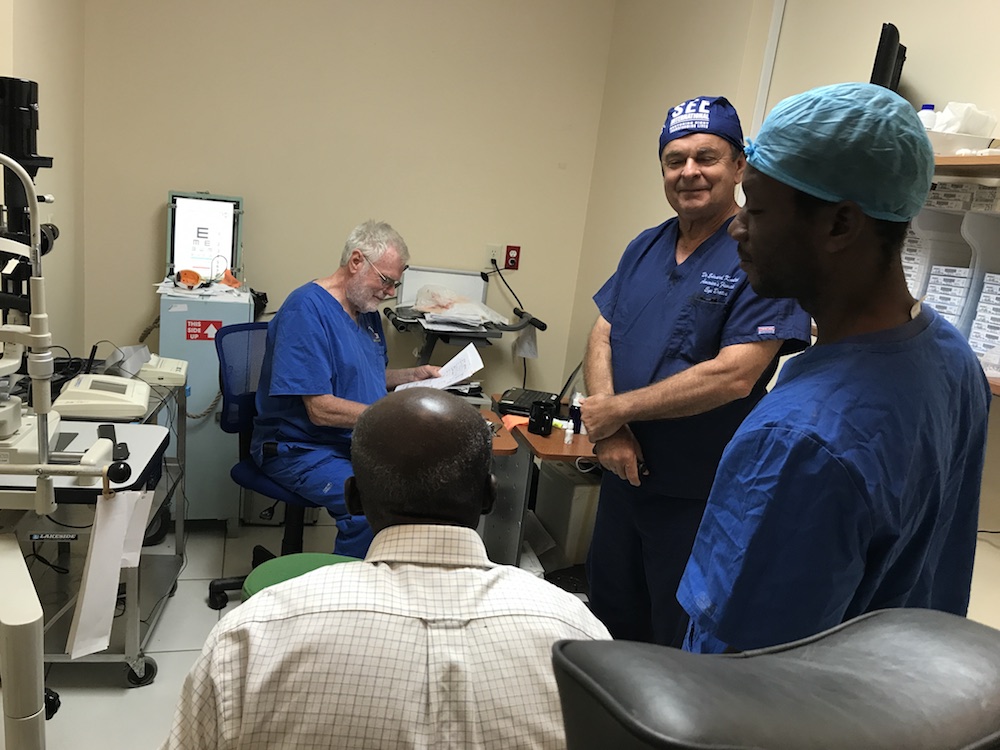 The staff gets ready. The spirits are high. We will be helping a lot of people today.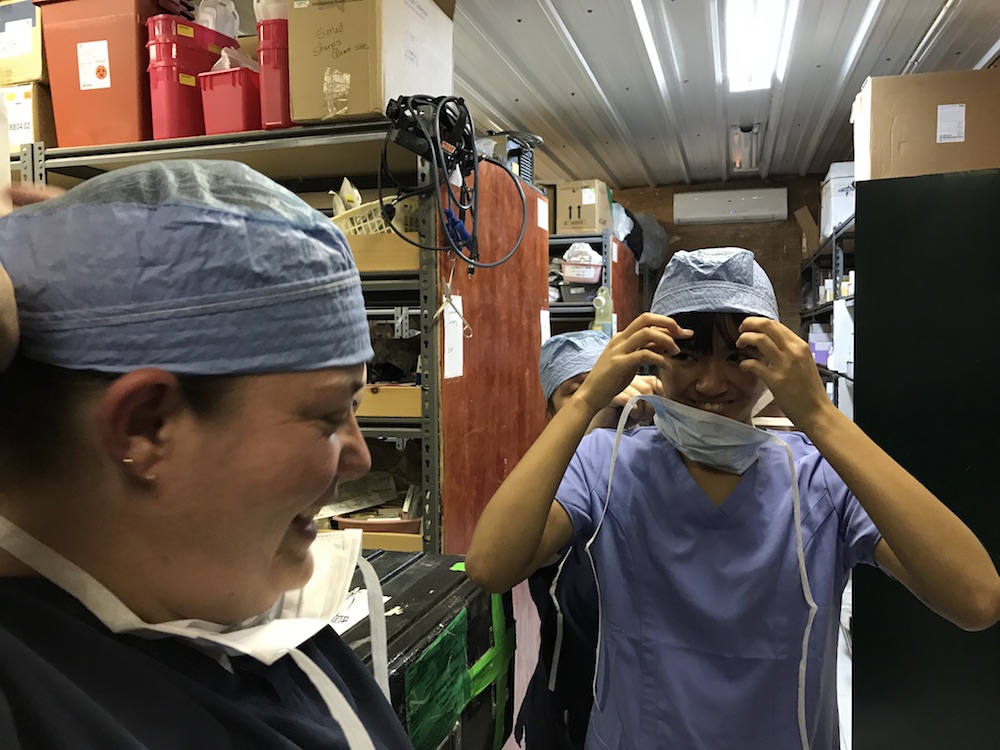 The surgical tray is set up to perfection for Dr. Kondrot.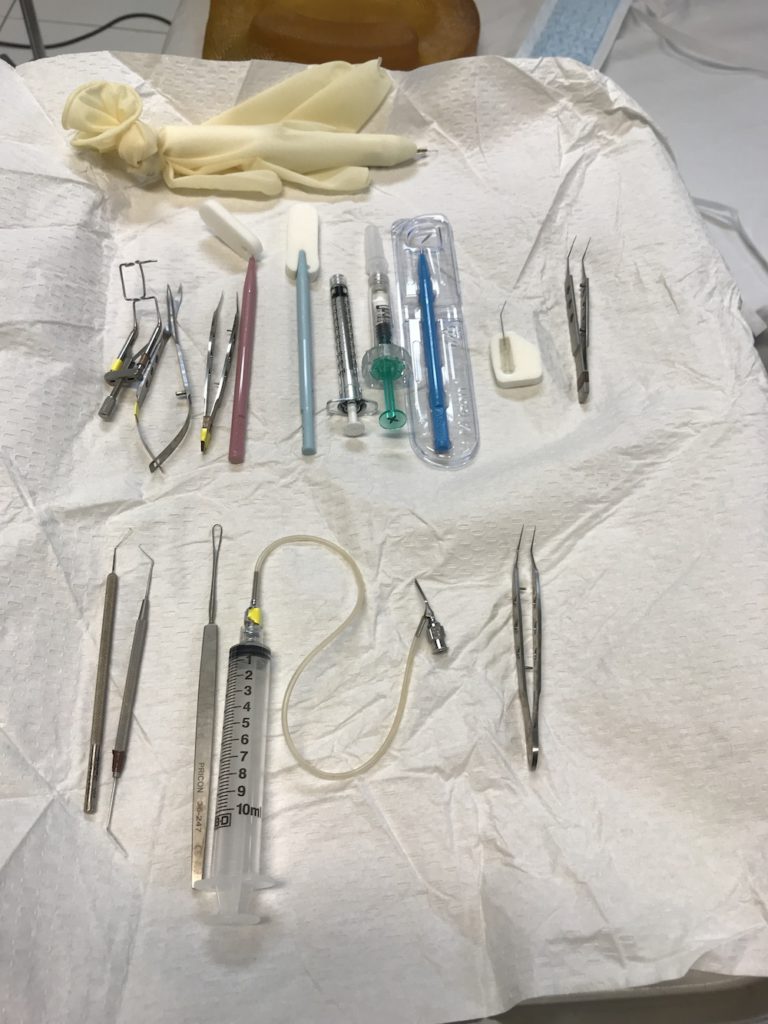 Team Kondrot is ready for action!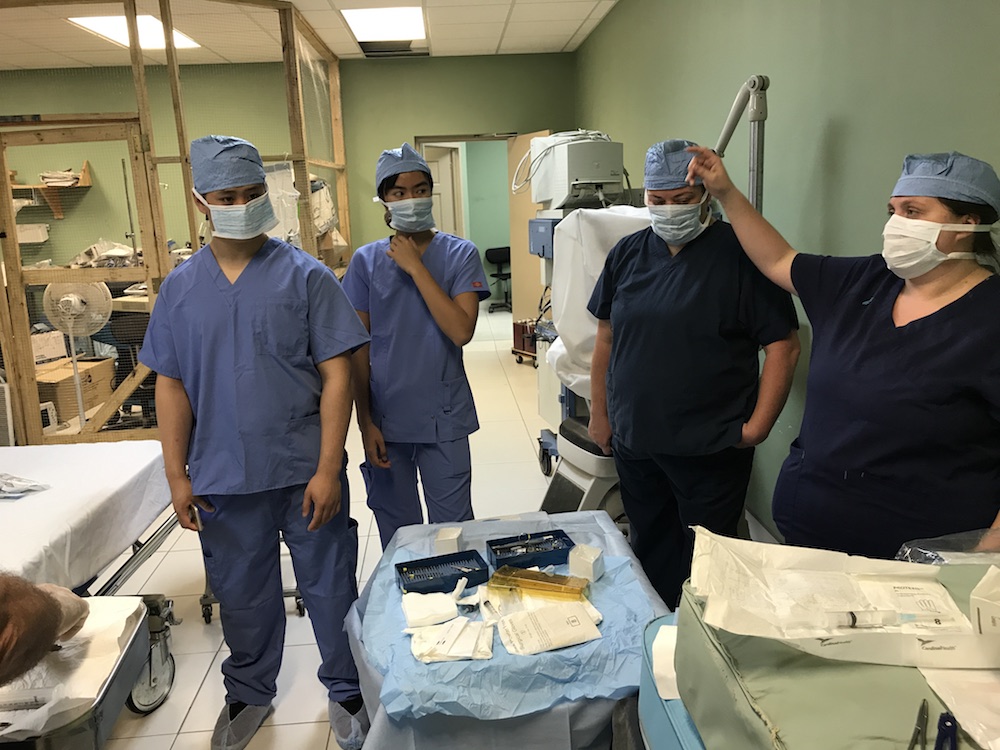 To read on about our surgery cases, make sure you check back with us tomorrow!
Give us your email address below, and we will keep you updated on all new posts!